Fiumicino Rome Airport Flight Delays Claims
For flight delays or cancellations, if you had your flight from an EU airport, or to an EU airport with an EU regulated airline, you are entitled to compensation up to 600€ based on EC 261 rule.
Enter your flight details and check how much you can claim.
Fiumicino Rome Airport Flight Delays / Cancellation Claims
When things don't go the way you plan it really makes you mad and when it comes to flights schedule and if that has been cancelled or delayed without any valid reason then it really adds up to your frustration. Air passenger rights passed in 2005 also known as EC Regulations 261/2004 is especially in place to make sure that the airlines don't get away from such things as it leads to loss of money for some passengers working on a tight schedule.
EC Regulation 261/2004 states that if your flight departed from Fiumicino Airport and get delayed by 3 hours or more on arrival airport then you are eligible to claim compensation up to 600€ from the airline depending upon the distance travelled by you. EU 261 Rule also allows Fiumicino flight passengers to claim compensation from the airlines for flight cancellations without prior notification of two weeks; denied boarding due to oversold flight tickets or missed the connecting flights due to current flight delays or aircrafts delays. So Fiumicino flight passenger you need not worry about your delayed flight, claim flight delay compensation based on EC Regulation 261/2004.
Leonardo Da Vinci-Fiumicino Airport
Rome-Fiumicino Airport was initially established in January 1961, popularly known as Rome Fiumicino International Airport. Fiumicino Airport is the major airport in Rome and one of the busiest airports in Europe, which sees more than 40 million passengers in a year. Fiumicino Airport was named after the famous polymath Leonardo da Vinci. Fiumicino Airport IATA code is "FCO" and acts as a hub to Alitalia, Alitalia CityLiner and Vueling Airlines. Fiumicino International Airport has 4 Terminals, T1, T2, T3 and T5 and each terminal host flights from major airlines. Terminal T1 of FCO Airport is used by Alitalia, Air France, Croatia Airlines and KLM Airlines; Terminal T2 is mainly used by Easyjet, Blue air, Wizz Air, and Ryanair flights. Terminal T3 is used by long-haul flights of Alitalia airline, Vueling and many other airlines, while Terminal T5 is used for all USA and Israeli flight passengers.
Busiest Routes Of Rome Fiumicino Airport
Alitalia Airline operates most frequent flights from Fiumicino Airport to domestic destinations which are: Sicily, Lombardy, Sardinia, Calabria, Piedmont, Apulia, Veneto, Liguria, Campania, Friuli-Venezia Giulia, Sardinia, Emilia-Romagna and Sardinia.
Busiest European Routes From Rome-Fiumicino Airport
Busiest European routes from Fiumicino Rome Airport flights are: Rome – Paris (Charles de Gaulle); Rome – Amsterdam; Rome – Barcelona; Rome – Madrid; Rome – London(Heathrow); Rome -Paris(Orly); Rome – Brussels; Rome – Frankfurt; Rome – Athens; Rome – London-Gatwick; Rome – Munich; Rome – Istanbul-Ataturk; Rome -Moscow(Sheremetyevo); Rome – Vienna; Rome – Copenhagen; Rome – Zurich; Rome – Lisbon; Rome – Geneva; Rome – Prague; Rome -Berlin(Tegel).
Busiest International Routes From Fiumicino Airport
Frequent flights from Rome-Fiumicino Airport to international destination include:
Rome – New York; Rome – United Arab Emirates; Rome – Israel; Rome – Ontario; Rome – Argentina; Rome – Egypt; Rome – Qatar; Rome – Tunisia; Rome – Japan; Rome – Morocco; Rome – Brazil; Rome – Georgia; Rome – Florida; Rome – Pennsylvania; Rome – Hong Kong; Rome – Algeria; Rome – Lebanon; Rome – China; Rome – Illinois.
List Of Airlines Operating At Rome Leonardo da Vinci-Fiumicino Airport
Airline
Country
Cities/City
Alitalia
Italy
Bari, Bologna, Brindisi, Catania, Florence, Milan (Linate & Malpensa), Naples, Palermo, Turin, Venice-Marco Polo, Alghero, Cagliari, Verona, Genoa, Lamezia Terme, Reggio Calabria, Trieste
France
Montpellier, Nice, Paris-Charles de Gaulle, Toulouse, Marseille
Spain
Barcelona, Bilbao, Madrid, Malaga, Valencia
Germany
Berlin-Tegel, Dusseldorf, Munich, Frankfurt
Brazil
Sao Paulo-Guarulhos, Rio de Janeiro-Galeao
United States
Miami, Boston, New York,
Iran
Tehran-Imam Khomeini
Russia
Moscow-Sheremetyevo
Argentina
Buenos Aires-Ezeiza
Israel
Tel Aviv-Ben Gurion
Jordan
Amman-Queen Alia
Turkey
Istanbul-Ataturk
United Kingdom
London-Heathrow
Canada
Toronto-Pearson
Switzerland
Geneva, Zurich
Poland
Warsaw-Chopin
South Korea
Seoul-Incheon
Japan
Tokyo-Narita
Mexico
Mexico City
Denmark
Copenhagen
Morocco
Casablanca
United Arab Emirates
Abu Dhabi
Netherland
Amsterdam
Romania
Bucharest
Belgium
Brussels
Serbia
Belgrade
Hungary
Budapest
Algeria
Algiers
China
Beijing
Lebanon
Beirut
Czech Republic
Prague
Greece
Athens
Albania
Tirana
Egypt
Cairo
Bulgaria
Sofia
Tunisia
Tunis
Malta
Luqa
Vueling
Spain
Alicante, Barcelona, Bilbao, Fuerteventura, Gran Canaria, Lanzarote, Malaga, Seville, Tenerife, Valencia, Madrid, Santiago de Compostela
France
Nantes, Lyon, Marseille, Nice, Paris-Orly
Germany
Berlin-Tegel, Stuttgart, Munich
United Kingdom
London-Gatwick, Manchester
Italy
Catania, Palermo
Switzerland
Geneva, Zurich
Netherlands
Amsterdam
Croatia
Dubrovnik
United Kingdom
Edinburgh
Greece
Athens
Austria
Vienna
Czech Republic
Prague
Alitalia (operated by Alitalia CityLiner)
Italy
Bologna, Florence, Milan (Malpensa & Linate), Naples, Turin, Venice-Marco Polo, Genoa, Trieste, Verona
Germany
Berlin-Tegel, Munich, Frankfurt, Munich
Switzerland
Geneva, Zurich
France
Montpellier
United Kingdom
London-City
Montenegro
Podgorica
Macedonia
Skopje
Algeria
Oran
Ryanair
Italy
Bari, Catania, Brindisi, Palermo, Comiso, Lamezia Terme, Trapani
Spain
Alicante, Barcelona, Malaga, Seville
France
Marseille
Belgium
Brussels
Malta
Luqa
EasyJet
United Kingdom
Bristol, London (Luton & Gatwick)
France
Nice, Paris-Orly, Toulouse
Italy
Milan-Malpensa
Netherland
Amsterdam
Germany
Hamburg
Meridiana
Egypt
Sharm el-Sheikh
Spain
Fuerteventura
Dominican Republic
La Romana
Tanzania
Zanzibar
Kenya
Mombasa
Italy
Olbia
Norwegian Air Shuttle
Sweden
Stockholm-Arlanda
Norway
Oslo-Gardermoen
United Kingdom
London-Gatwick
Denmark
Copenhagen
Finland
Helsinki
Blue Panorama Airlines
Cuba
Cayo Largo del Sur, Havana, Santiago de Cuba
Dominican Republic
La Romana
Mexico
Cancun
Wizz Air
Poland
Warsaw-Chopin
Hungary
Budapest
Lithuania
Vilnius
Germanwings
Germany
Berlin-Tegel, Cologne/Bonn, Hamburg, Stuttgart
Alitalia (operated by Darwin Airline)
Italy
Ancona, Naples, Pisa, Trieste
British Airways
United Kingdom
London (Gatwick & Heathrow)
China Eastern Airlines
China
Shanghai-Pudong, Wenzhou
Croatia Airlines
Croatia
Dubrovnik, Split, Zagreb
Monarch Airlines
United Kingdom
Birmingham, London-Luton
easyJet Switzerland
Switzerland
Basel/Mulhouse, Geneva
Delta Air Lines
United States
Atlanta, New York-JFK
Lufthansa
Germany
Frankfurt, Munich
Jetairfly
Belgium
Antwerp, Ostend
Etihad Airways
United Arab Emirates
Abu Dhabi
Air India
India
Delhi
Flight Delays / Cancellation / Denied Boarding Problems
Flight delays, flight cancellations and denied boarding are the common problems faced by air travellers. If your flight gets delayed at the arrival airport for 3 or more hours; flight cancelled without notice of 2 weeks or if you were denied boarding due to overselling flight seats EC Regulation 261/2004 entitles you to claim flight compensation up to 600 € from the airlines for the inconvenience caused to you. Flight delayed for 2 hours or more from departure airport, airlines are obligatory to provide you assistance. You are entitled to claim compensation for a cancelled flight if you were not informed about the cancellation at least 14 days before the scheduled time of departure. You can claim financial compensation for denied boarding, if your alternate flight is delayed for 2 hours or more.
EC Regulation 261/2004 / Know Your Rights / Air Passenger Rights
European Union Regulation (EC) No. 261/2004 introduced in 2004 and came into effect from February 2005 establishes common EU rule on flight compensation and assistance to airline passengers in the event of denied boarding and of flights cancellation or delayed flights; repealing Regulation (EEC) No 295/91 of February 1991. EU 261/2004 rule states that air passengers are entitled to receive cash compensation of 250/400/600 € from airlines for the inconvenience caused due to flight delays or cancelled flight or if passengers are denied boarding due to overbooking of flight tickets by the airlines.
Am I Eligible To Claim Compensation?
EC Regulation 261/2004 is a European law; it applies to EU air space.
You do not have to be an EU citizen to claim flight compensation.
This means that you can claim on flights departing from any airport located in the EU (with any airline) or arriving in the EU (with an EU airline).
| Origin and Destination | EU Airline | Non-EU Airline |
| --- | --- | --- |
| From Inside EU to Outside EU | Yes | Yes |
| From Inside EU to Inside EU | Yes | Yes |
| From Outside EU to Inside EU | Yes | No |
| From Outside EU to Outside EU | No | No |
Claim Flight Compensation Is Every Air Passenger's Right!
In case of flights delays or cancelled at Rome Fiumicino Airport, passengers have the rights to claim compensation from the airlines. Air passenger have rights to claim compensation in various situations such as: compensation for cancelled flights, compensation for delayed flights, compensation for denied boarding due to overbooking, compensation for delays due to technical reasons and under many other such circumstances. Each claim should be taken seriously by the airlines.
How To Claim Compensation For Flight Delays?
Many passengers often fail to claim compensation because of lack of time or knowledge. Claim Experts at Claim Flights takes care of your case on your behalf and makes sure that you get the right amount of compensation in a timely fashion. The status of arrivals and departures of flights can be checked at Rome Fiumicino airport. The instant Flight Delay Compensation Calculator, freely available in our website will calculate the exact amount of compensation a passenger is entitled to from the airline. You need to enter your delayed flight number and flight date to know the reimbursement the airlines owe for you. Rest of claim process will be done by us.
Claim Flights -Flight Compensation Firm
If your flight has been delayed or cancelled while you are travelling within Europe, flying with an EU registered flight and you want to claim reimbursement for the problem the airline has caused you, all you have to do is provide us with your flight details (flight number & flight date) and our claim experts will work with various other teams to collect data so that everything goes smoothly. Our team has access to flight information such as the time by which the flight was delayed, the reason for flight cancellation, flights departure and arrival time, etc. making us more likely to win the compensation.
How To Claim Flight Delay Compensation?
Claim Flights claiming process is very easy to use and to provide us the desired information doesn't take more than 3 minutes of your precious time. We have access to a lot of information on flight delay and cancellation to claim flight compensation for your delayed or cancelled flights.
Claim Yourself Delayed Flight Compensation
If your flight is delayed for more than 3 hours or if your flight has been cancelled without prior notice of 2 weeks or if you were denied boarding due to overbooking of flight tickets, you can use our free claim letter template to write the letter to airline to claim compensation for your delayed / cancelled / overbooked flight in accordance with EU Regulation 261/2004. EC Regulation 261/2004 entitles European Union air passengers to claim up to 600 € compensation for flight delay of 3 hours or more, flight cancellations or for denied boarding.
Calculate The Amount Airline Owes You
Passengers are often unaware of the law and end up claiming a very futile amount compared to what they are entitled to claim. At Claim Flights the exact compensation can be calculated with the help of the compensation calculator. Claim Flights takes up your case on a no win no fee basis and makes sure that you get right amount in time. Petya Petrova
International Legal Strategist
Petya Petrova-Racheva holds a Master of Law (LLM) degree, and has broad knowledge of European Laws in different countries. She loves travelling and her dog, as well as her family.
Choose Your Choice To Claim
Higher Fees (£50 to £500, + Hearing Fees)
Hours of your time are spent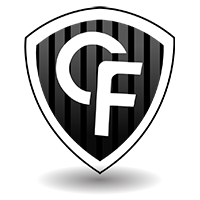 Zero Cost Risk & Additional legal databases
Only takes 2 minutes to claim
Close to 100% Success rate
Low cost risk, most airlines ignore customer claims
Case might end up in court


We help in many languages - ClaimFlights International Websites