Emirates Airlines Flight Delay Compensation
If your Emirates Airlines flight delays for more than 3 hours or was cancelled without prior notice, you might be eligible for compensation up to 600€ based on the EU 261 rule.
Enter your flight details and check how much you can claim
Here is an ultimate guide to claim compensation for Emirates flight delays, cancellations, and denied boarding incidents under EU
Delayed Flight Compensation
Regulation EC 261/2004.
Emirates Flight Delays / Cancellations Compensation
If your Emirates flight delays for more than 3 hours on arrival or was cancelled without prior notice, you could be entitled to compensation up to 600€ from Emirates Airlines under EC Regulation 261/2004.
EC Regulation 261/2004 was designed for airline passengers, who had trouble due to longer flight delays, flight cancellations, or denied boarding incidents, to ask for compensation under such situations.
Emirates passengers can also demand a refund from the airline if they miss their connecting flight due to flight route change, airport delays, or any technical failure that the airline could have avoided.
If you need any help to claim Emirates delayed or cancelled flight compensation, you can contact us. You need to provide us with your Emirates flight number, date of journey, contact details, the reason for flight delays or cancellations.
To know how much you can claim, use our free flight compensation calculator. Our claim expert team will help you understand your rights and provide a fair compensation amount at the right time.
Emirates Flight Delay / Cancellation / Denied Boarding Problems
Mostly Emirates flight delays or cancellations are caused due to heavy air traffic, cargo traffic or may be due to technical issues. If you have faced any problems such as delays or cancellations or denied boarding, then you may claim compensation up to 600€ from Emirates Airlines under EC Regulation 261/2004 air passenger rights.
Although Emirates is a non-EU airline, but Emirates flight delay policy in accordance with EC Regulation 261/2004 states that you can get compensation if you travelled with Emirates flight from an EU airport to any non EU airport.
For example: For Emirates A380 Airbus flight EK012 from London Gatwick Airport (LGW) to Dubai International Airport (DXB), if delays over three hours at the final destination, you may receive compensation under EU law.
How much can you claim for Emirates Airlines delays?
The amount of compensation for Emirates Airlines' delayed flight is between 250€ to 600€. It depends upon the travel distance and the length of the delay.
Short distance
(up to 1500 km)
Medium distance
(1501 to 3500 km)
Long distance
(more than 3500 km)
e.g. Frankfurt to Madrid
e.g. Frankfurt to Turkey
e.g. Frankfurt to New York
€250
€400
€600*
* the amount may get reduced by 50%, i.e., you may get up to 300€ for distance over 3500 km when EU borders were not crossed.
Your Flight Has Been Delayed or cancelled. What Should You Do?

Ask a reason for delay
Ask the airline for a reason behind it. Get confirmation in writing from the airlines' customer service.
Note Arrival Time
Note the flights' arrival time, i.e., when the aircraft door was opened and passengers were allowed to step out.
Collect Evidence
Collect evidence such as pictures of arrival board, boarding pass, receipts, etc., to prove the delay.
Check Eligibility
Enter your flight details into our
claim checker
and check if you are eligible for compensation.
Exchange Contacts
Exchange contact information of co-passengers (which can act as evidence while asking for compensation).
Claim Money Back
Assign us your case for a hassle-free claim (we work on a "No Win – No Fee" basis) and Sit Back & Relax.
Flight departure delays
If there's a delay at departure, you are eligible for the "Right to Care." The airlines must offer:
For 2 Hours Flight Delays
Foods/Snacks
Free meals and refreshments.
Communication
2 free phone calls, email or fax service.
For 5 Hours Flight Delays
Foods/Snacks
Free meals and refreshments.
Communication
2 free phone calls, email or fax service.
Flight
Re-routed to the earliest available flight
Refund
Refund of the ticket cost, if you were unwilling to travel
Accommodation
Hotel accommodation & transport facility for an overnight delay.
EC Regulation 261/2004 – EU Air Passenger Rights
EC Regulation 261/2004 (dated 17 February 2005) is a European Union Regulation, applies to air passengers departing from any EU airport, or a non-EU airport with an EU airline to an EU destination.
Passengers must note that flight compensation is subject to certain conditions and exceptions. There will be no compensation for a delay or cancellation caused due to extraordinary circumstances.
If you had booked Emirates flight ticket and your international flight from an EU airport was delayed or cancelled, which could have been avoided by the airline, then according to Regulation (EC) No. 261/2004, you can claim compensation.
The amount of compensation varies between 250€ to 600€ based on distance of travel and the delay duration, which should be more than 3 hours.
Within EU:
If you travel up to 1,500 km or less, then you can claim up to 250€
And over 1,500 km, you can claim up to 400€
Between EU Airport And Non-EU Airport:
If you travel up to 1,500 km or less, then you can claim up to 250€
If the distance is between 1,500 – 3,500 km, then you can claim up to 400€
And if the distance is more than 3500 km and flight delays for more than 4 hours, then you can claim up to 600€
Note: If you are travelling to a Non-European country from a Non-European country by a European Flight, EU 261 Rule won't apply to you. It is only applied in the case of EU based flights travelling within Europe or to or from an EU Member State.
Am I Eligible To Claim Compensation?
EC Regulation 261/2004 is a European Union Regulation, it applies to EU and Non-EU airspace. You do not have to be an EU citizen to claim flight compensation.
This means that you can claim on flights departing from any airport located in the EU (with any airline) or arriving in the EU (with an EU airline).
Thus you are eligible to claim compensation for flights departed or which were scheduled to depart from an EU airport.
| Origin and Destination | EU Airline | Non-EU Airline |
| --- | --- | --- |
| EU ✈ EU | ✅ | ✅ |
| EU ✈ Non-EU | ✅ | ✅ |
| Non-EU ✈ EU | ✅ | ❌ |
| Non-EU ✈ Non-EU | ❌ | ❌ |
Easy Way to Claim Emirates Flight Compensation
We provide user-friendly services using which you can easily get your money back from Emirates Airlines. You have to spend less than 2 minutes of your time to make your claim with us.
All you have to do is provide us your Emirates flight details such as:
Emirates Flight Number (available on flight itinerary or boarding pass),
Flight Date
Reason behind delay or cancellation
Contact details such as phone number, e-mail id, etc. (to receive updates on your claim)
1st Step: Enter flight number and flight date into the flight delay claim form, after that hit the "Check for Free" button.
2nd Step: You will see your Emirates flight scheduled departure and arrival timings, simply click on the next button you will be redirected to the next step. Our flight compensation checker tool will automatically show you whether your flight were on time, delayed or cancelled, if you have any additional information about your flight you can describe it in an additional note.
3rd Step: You will see your claimable compensation amount, provide us with your contact details to file the claim against the airlines.
4th Step: Finally, you are able to complete the process by assigning us your case by digitally signing the claim form.
How Can We Help To Get Your Money Back From Emirates Airlines?
Our claim experts will work with various other teams to collect data so that everything goes smoothly. Our team has access to flight information such as the time by which the flight was delayed, reason behind cancellations or delays, scheduled and actual flight departure and arrival time, etc. making us more likely to win the compensation.
We would not miss out a single fact, as our claim experts handle the case with complete care. We always make use of the sophisticated digital technologies and the efficient claim experts which help us to carry out the entire procedure flawlessly.
As of European 261 Rule, you possess the right to receive Emirates cancelled flight compensation and delayed flight compensation, and we would execute the activities in right way making the claim successful.
Hence, If you have any complaints regarding Emirates flight delays or cancellation or if you are not able to get any response from the airlines you can approach us. We would be glad to help you at any time.
How to claim compensation for delayed or cancelled flights?
We are specialized in helping airline passengers to get their British airways compensation claim from the airline quickly.
More Info
Check if you can claim using our compensation checker tool.
More Info
Fill in your flight number, date of journey, and some further information.
More Info
For a hassle-free claim, assign us your case by signing the digital contract.
More Info
Our claim experts will take all your hassles, and claim on behalf of you.
More Info
Don't be late, claim for your rights today.
Other important points when you claim compensation
Here are given some important attributes that you can follow to make a stronger claim. The points are as follows:
You can collect some proofs like emails or annals that would stand as strong evidence.
Exchanging the business cards with any other co-passenger can be another useful trick.
We want to use such techniques ensuring that you are able to get access to your right that would come out as our great achievement.
Calculate The Amount Emirates Airlines Owes You
Want to make an estimate? We are here to help you revealing the real time reimbursement amount with our compensation calculator. Using this calculator, you can come up with the final amount that you can claim from Emirates Airlines.
You can use our free claim latter template to claim yourself and you do not have to pay a penny. But you may face difficulties with the direct claim from the airlines. You can trust us, we are experienced in getting ultimate success. It's our responsibility to communicate with the airlines when we are assigned to work on behalf of you.
may be charged only in case of success, i.e., if airlines pays the compensation. You can compare the receivable compensation amount through us, against other claim companies. We take your case on a No Win-No Fee base and make sure that you get right amount in right time.
Assign us your claim and let us fight for your rights
Fast, easy, and risk-free compensation claims through "ClaimFlights"
Useful Information about Emirates Airlines
Emirates Airlines, established on 25th October 1985 with a slogan Fly Emirates, is one of the 4th largest airlines in the world by scheduled passenger-kilometres flown. Its hub is located at Dubai International Airport, and its headquarters is located at Garhoud, Dubai, United Arab Emirates.
Emirates is known to operate two different types of fleet, one is the Airbus and another is the Boeing wide-body aircraft. There are very few airlines that are able to operate the Boeing wide-body aircraft.
Emirates Airline Code Share Agreements
They have codeshare agreements with Air Malta, Air Mauritius, Alaska Airlines / Horizon Air, American Airlines, Bangkok Airways, Copa Airlines, Flybe, Japan Airlines, Jet Airways, JetBlue, Jetstar, Jetstar Asia, Korean Air, Malaysia Airlines, Oman Air, Qantas, S7 Airlines, South African Airways, TAP Portugal, Thai Airways International and WestJet.
Emirates Airlines Fleet Size and Flight Destinations
Recently, their name was in most popular airlines in the Aviation industry especially for the comprehensive services they provide. They own 246 fleets of Airbus and Boeing aircraft which include 132 Boeing 777-300ER, 101 Airbus A380-800 and 10 Boeing 777-200LR and 3 Boeing 777-300.
Emirates flights fly to the longest international distances covering the maximum kilometres. They operate to more than 140 destinations in 75 countries around the world.
Most popular destinations of Emirates Airlines is from Dubai to Manchester, San Francisco, Gatwick, Newcastle, Glasgow, Birmingham, Houston and Los Angeles. Dubai to Los Angeles is the longest non-stop flight operated by them which takes 16 hr 35 min to cover 13,420 km or 8,339 miles.
Most Frequent Routes Operated By Emirates Airline
| Sr. No. | Country | City |
| --- | --- | --- |
| 1 | United Kingdom | Birmingham, Glasgow, London (Heathrow & Gatwick), Manchester, Newcastle upon Tyne |
| 2 | Italy | Bologna, Milan (Malpensa), Rome, Venice |
| 3 | Germany | Dusseldorf, Frankfurt, Hamburg, Munich |
| 4 | Russia | Moscow (Domodedovo), Saint Petersburg |
| 5 | France | Lyon, Nice, Paris-Charles de Gaulle |
| 6 | Turkey | Istanbul (Atatürk) |
| 7 | Spain | Barcelona, Madrid |
| 8 | Switzerland | Geneva, Zurich |
| 9 | Denmark | Copenhagen |
| 10 | Netherlands | Amsterdam |
| 11 | Sweden | Stockholm |
| 12 | Belgium | Brussels |
| 13 | Hungary | Budapest |
| 14 | Cyprus | Larnaca |
| 15 | Czech Republic | Prague |
| 16 | Greece | Athens |
| 17 | Ireland | Dublin |
| 18 | Poland | Warsaw |
| 19 | Portugal | Lisbon |
| 20 | Austria | Vienna |
| 21 | Malta | Malta |
| 22 | Norway | Oslo |
Emirates Airlines Services & Awards
Emirates Airlines has frequent flyer program, or loyalty-based program, namely Skywards, for their frequent flyers, where passengers can earn points or redeem miles against their flight tickets.
They provide 3 types of flight services, namely First Class, Business Class and Economy Class.
First Class features closing doors to ensure privacy, coat rack and storage, a mini-bar etc. The seat converts into a 2-metre-long fully flatbed.
Business-class service is available on Boeing 777-200LRs, Boeing 777-300s and Boeing 777-300ERs. This service features, seats with 1.5-metre-long, angled lie-flat beds, in-seat power supply, USB Ports, etc.
Economy Class Air Services includes seats with adjustable headrests, In-Flight-Entertainment laptop recharging facilities and in-seat laptop power-outlets on newer aircraft.
They are one of the first airlines who introduced the In-flight entertainment system (ICE) in commercial aircraft in 1992.
Emirates Airlines also provide online check-in services to their passengers to avoid long airport check-in queues.
Emirates Airlines has frequent flyer program, or loyalty-based program, namely Skywards, for their frequent flyers, where passengers can earn points or redeem miles against their flight tickets.
Emirates Airlines has won "World's Best In-Flight-Entertainment Award" from Skytrax and "Best Middle East Airline" award.
Emirates Delayed Baggage Compensation Policy
Emirates Airlines has delayed or lost baggage compensation policy, where passengers can get compensation or money back if their baggage has been lost or items missed from luggage. For more details, you can contact them via their customer service phone number: 1800 777 3999 or
official website
where you can also track your Emirates flight status using flight tracker tool.
Emirates Cancellation & Refund Policy
If customer wishes to cancel their flight ticket against their reservation, then Emirates cancellation policy states that the customer can cancel their ticket, if allowed by the fare conditions of the booking. Emirates ticket cancellation is subjected to charges or penalty which is deducted from the refund. Customer can use refund request form for any tickets purchased through Emirates online booking website or purchased through their contact centres.
Emirates Airline Reviews
Skytrax, which rates airlines and airports based on quality services and performance, rates Emirates Airlines an average of
6 out of 10 stars
based on 2047 customer reviews as of July 2021. Emirates customer feedback for food & beverages, staff service and value for money services is 3 stars out of 5 and 4 stars for in-flight entertainment and seat comfort.
Why choose "ClaimFlights"?
No win = No fee
Yes, you read it right, we do not charge any upfront fees until we win the case and get compensation from the airlines.
Success Fee 25%
Our success fee is just 25% (no VAT, if you are a non-EU resident). We have a fantastic success record and fair prices.
No Legal Action Fee
No legal action fee or admin fee. (It's free of charge, and no hidden costs, even if we have to take your case to court).
Best Payout
You get the best payout when compared with the other claim companies. Check out the 
price comparison
.
Close to 100% Success
Close to 100% success ratio in court. Our legal claim experts are well trained and experienced in sending claim letters.
Test Winner
We are a test winner in many flight delay provider tests. And, you get the best payout for your delayed flight. Dr. Mirko C. Ulbrich
CEO
Dr. Mirko C. Ulbrich is founder and CEO at Claim Flights GmbH. He has made many Himalaya hiking trips, but has found a passion to grow roses and go hiking in the alpes.
You may be interested to read the articles below
Choose Your Choice To Claim
Higher Fees (£50 to £500, + Hearing Fees)
Hours of your time are spent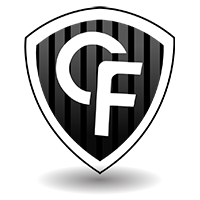 Zero Cost Risk & Additional legal databases
Only takes 2 minutes to claim
Close to 100% Success rate
Low cost risk, most airlines ignore customer claims
Case might end up in court


We help in many languages - ClaimFlights International Websites