Tenerife Flights Cancelled or Delayed
For Tenerife flight delays or cancellations, you may receive compensation up to 600€ under EU Law if you had your flight from Tenerife South Airport or to it with an EU regulated airline.
Enter your flight details and check how much you can claim:
Here is an ultimate guide to claim compensation for Tenerife Airport flight delays, cancellations, and denied boarding incidents under EU
Flight Delay Compensation
Regulation EC 261/2004.
Are Flights to Tenerife Cancelled or Delayed?
Flight delays or cancellations can be the reason for inconvenience usually faced by Tenerife South Airport flight passengers. It's even frustrating when you are denied boarding your flight. European Union considered these issues, and thus EC Regulation 261/2004 was made in the year 2004.
EC Regulation 261/2004 entitles flight passengers to claim financial compensation up to 600€ for flight delays, flight cancellations and denied boarding. To know further about your rights on a flight delay, continue reading this article. You are eligible for compensation if the airline is responsible for flight delay, flight cancellation or denied boarding due to oversold flight seats.
How much can you claim for Tenerife Airport Flight delays?
The amount of compensation for Tenerife Airport delayed flight is between 250€ to 600€. It depends upon the travel distance and the length of the delay.
Short distance
(up to 1500 km)
Medium distance
(1501 to 3500 km)
Long distance
(more than 3500 km)
e.g. Frankfurt to Madrid
e.g. Frankfurt to Turkey
e.g. Frankfurt to New York
€250
€400
€600*
* the amount may get reduced by 50%, i.e., you may get up to 300€ for distance over 3500 km when EU borders were not crossed.
Your Flight Has Been Delayed or cancelled. What Should You Do?

Ask a reason for delay
Ask the airline for a reason behind it. Get confirmation in writing from the airlines' customer service.
Note Arrival Time
Note the flights' arrival time, i.e., when the aircraft door was opened and passengers were allowed to step out.
Collect Evidence
Collect evidence such as pictures of arrival board, boarding pass, receipts, etc., to prove the delay.
Check Eligibility
Enter your flight details into our
claim checker
and check if you are eligible for compensation.
Exchange Contacts
Exchange contact information of co-passengers (which can act as evidence while asking for compensation).
Claim Money Back
Assign us your case for a hassle-free claim (we work on a "No Win – No Fee" basis) and Sit Back & Relax.
Flight departure delays
If there's a delay at departure, you are eligible for the "Right to Care." The airlines must offer:
For 2 Hours Flight Delays
Foods/Snacks
Free meals and refreshments.
Communication
2 free phone calls, email or fax service.
For 5 Hours Flight Delays
Foods/Snacks
Free meals and refreshments.
Communication
2 free phone calls, email or fax service.
Flight
Re-routed to the earliest available flight
Refund
Refund of the ticket cost, if you were unwilling to travel
Accommodation
Hotel accommodation & transport facility for an overnight delay.
EU Air Passenger Rights EC Regulation 261/2004
European Union Regulation (EC) No. 261/2004 introduced in 2004 and came into effect from February 2005 establishes common EU rule on flight compensation and assistance to airline passengers in the event of denied boarding and of flights cancelled or delayed flights; repealing Regulation (EEC) No 295/91 of February 1991.
EU 261/2004 rule states that air passengers are entitled to receive cash compensation of 250/400/600 € from airlines for the inconvenience caused due to flight delays or cancelled flights or if passengers are denied boarding due to overbooking of flight tickets by the airlines.
Am I Eligible To Claim Compensation?
EC Regulation 261/2004 is a European Union Regulation, it applies to EU and Non-EU airspace. You do not have to be an EU citizen to claim flight compensation.
This means that you can claim on flights departing from any airport located in the EU (with any airline) or arriving in the EU (with an EU airline).
Thus you are eligible to claim compensation for flights departed or which were scheduled to depart from Tenerife South Airport.
| Origin and Destination | EU Airline | Non-EU Airline |
| --- | --- | --- |
| EU ✈ EU | ✅ | ✅ |
| EU ✈ Non-EU | ✅ | ✅ |
| Non-EU ✈ EU | ✅ | ❌ |
| Non-EU ✈ Non-EU | ❌ | ❌ |
ClaimFlights – Flight Compensation Firm
If your flight has been delayed or cancelled while you are travelling within Europe, flying with an EU registered flight, and you want to claim reimbursement for the problem the airline has caused you, all you have to do is provide us with your flight details (flight number & flight date) and our claim experts will work with various other teams to collect data so that everything goes smoothly.
Our team has access to flight information such as the time by which the flight was delayed, the reason for flight cancellation, flights departure and arrival time, etc. making us more likely to win the compensation.
Claim Yourself Delayed Flight Compensation
If your flight is delayed for more than 3 hours or if your flight has been cancelled without prior notice of 2 weeks or if you were denied boarding due to overbooking of flight tickets, you can use our free claim letter template to write the letter to airline to claim compensation for your delayed / cancelled / overbooked flight in accordance with EU Regulation 261/2004. EC Regulation 261/2004 entitles European Union air passengers to claim up to 600 € compensation for flight delay of 3 hours or more, flight cancellations or for denied boarding.
Calculate the amount airline owes You
Passengers are often unaware of the law and end up claiming a very futile amount compared to what they are entitled to claim. At ClaimFlights, the exact compensation can be calculated with the help of the compensation calculator. ClaimFlights takes up your case on a no win, no fee basis and makes sure that you get the right amount in time.
How to claim compensation for delayed or cancelled flights?
We are specialized in helping airline passengers to get their British airways compensation claim from the airline quickly.
More Info
Check if you can claim using our compensation checker tool.
More Info
Fill in your flight number, date of journey, and some further information.
More Info
For a hassle-free claim, assign us your case by signing the digital contract.
More Info
Our claim experts will take all your hassles, and claim on behalf of you.
More Info
Don't be late, claim for your rights today.
Assign us your claim and let us fight for your rights
Fast, easy, and risk-free compensation claims through "ClaimFlights"
Useful Information about Tenerife Airport
Usually, due to bad weather, the flights arriving at Tenerife South Airport are not always on the scheduled time and likewise, not all the flights that take-off from Tenerife Airport sticks to their scheduled departure time. Statistics have shown at least 5-6 delays of the flights that take-off from Tenerife Airport and which lands on TFS Airport.
If you had been a victim of flight delays on arrival at Tenerife South Airport for 3 hours or more and had been travelling with a European Airline following European laws, then as per EC Regulation 261/2004, you are allowed to ask for compensation from the airline. Flights departed from Tenerife Airport if a flight gets delayed on arrival for more than 3 hours also entitled you to claim compensation up to 600€.
The important note that you need to remember here is that the delay should have been caused due to airline negligence for your flight to claim compensation. Flight cancellations, Overbooked Flights, Missed Flight Connections, Re-routed flight delays, Denied Boarding are the other consequences that may entitle you to receive flight compensation. If the delay or cancellation is due to extraordinary circumstances such as volcanic eruption, earthquake, terrible weather or something hitting the plane's engine, then you cannot claim from the airlines.
Tenerife-South Airport
Tenerife-South Airport is located on the island of Tenerife (another airport located on the island of Tenerife is Tenerife North Airport) and is one of busiest airports in the Canary Islands. Tenerife South Airport was previously known as Tenerife South – Reina Sofia Airport named after Queen Sofia of Spain.
Tenerife South Airport IATA code is "TFS" while "TFN" is the IATA Code for Tenerife North Airport. Tenerife Airport is known to handle millions of passengers annually. Tenerife TFS Airport flights carried more than 9 million passengers in 2014.
TFS Airport consist of a three Storey building in which the Floor 0 is the main level and handles all the check-in, has waiting area for departing and arriving passengers and has all the service counters located in this level. The Transit corridors and office space are on Level 1 while level -1 (Basement Level) is equipped to handle additional luggage.
Tenerife South Airport major Destinations
The destinations to which the airport connects the air passengers to are Moscow, St. Petersburg, Dublin, Cork, Basel/Mulhouse, Berlin, Cologne, Dresden, Dusseldorf, Frankfurt, Hamburg, Zurich, Stuttgart, Munich, Alicante, Paris-Orly, Milan, Lyon, Vienna, Gran Canaria, London, Brussels, Manchester, Amsterdam, Bristol, Edinburgh, Warsaw, Poznan, Madrid, Reykjavik, Birmingham, Glasgow, Luxembourg, Barcelona, Copenhagen, Cardiff, Liverpool, Pisa, Valencia, Bucharest, Eindhoven, Charleroi, etc. The above mentioned cities are the major destinations to which TFS airport operates regular flights to apart from many other places.
List Of Airlines & Flights Destinations operating at Tenerife-South Airport
Airline
Country
Cities
Ryanair
United Kingdom
Manchester, Leeds/Bradford, London (Luton & Stansted), Birmingham, Bournemouth, Bristol, Cardiff, East Midlands, Liverpool
Spain
Barcelona, Madrid, Santander, Santiago de Compostela, Seville, Valencia
Germany
Cologne/Bonn, Memmingen, Weeze
Poland
Krakow, Warsaw-Modlin, Wroclaw
Italy
Bergamo, Bologna, Pisa
Ireland
Dublin, Cork, Shannon
Scotland
Edinburgh, Prestwick
Denmark
Billund, Copenhagen
France
Beauvais
Austria
Linz
EasyJet
United Kingdom
Manchester, Bristol, London-Gatwick
France
Paris-Charles de Gaulle
Netherland
Amsterdam, Eindhoven
Germany
Berlin-Schonefeld
Italy
Milan-Malpensa
Scotland
Edinburgh
Vueling
United Kingdom
Birmingham, Manchester
Spain
Alicante, Barcelona
France
Paris-Orly
Switzerland
Zurich
Thomas Cook Airlines
United Kingdom
Birmingham, Bristol, East Midlands, London (Gatwick & Stansted), Manchester, Newcastle upon Tyne, Glasgow
Ireland
Belfast
Condor
Germany
Berlin-Schonefeld, Dusseldorf, Frankfurt, Hamburg, Hannover, Leipzig/Halle, Munich, Stuttgart
United Kingdom
Manchester
Air Berlin
Germany
Berlin-Tegel, Cologne/Bonn, Dusseldorf, Frankfurt, Hamburg, Leipzig/Halle, Nuremberg
Switzerland
Basel/Mulhouse, Zurich
Jet2.com
United Kingdom
East Midlands, Leeds/Bradford, Manchester, Newcastle upon Tyne, Edinburgh, Glasgow
Ireland
Belfast
TUIfly
Germany
Cologne/Bonn, Dusseldorf, Frankfurt, Hannover, Nuremberg, Stuttgart
Switzerland
Basel/Mulhouse
Norwegian Air Shuttle
United Kingdom
London-Gatwick, Edinburgh
Spain
Malaga
Neos Airline
Spain
Fuerteventura, Gran Canaria
Italy
Bologna, Milan-Malpensa, Verona
Air Europa
Spain
Alicante, Asturias, Santiago
France
Paris-Orly
Niki
Spain
Fuerteventura, Gran Canaria
Austria
Salzburg, Vienna
ASL Airlines France
France
Paris-Charles de Gaulle, Lyon
Germany
Strasbourg
Iberia
France
Paris-Orly
Spain
Madrid
Thomson Airways
United Kingdom
Exeter, Leeds/Bradford, London (Gatwick, Luton & Stansted), Manchester, Newcastle upon Tyne, Birmingham, Bournemouth, Bristol, Cardiff, Doncaster/Sheffield, East Midlands, Aberdeen, Edinburgh, Glasgow
Monarch Airlines
United Kingdom
Birmingham, Leeds/Bradford, London (Gatwick & Luton), Manchester
Germania
Germany
Bremen, Dresden, Erfurt/Weimar, Munster/Osnabruck
Meridiana
Italy
Milan-Malpensa, Verona, Rome-Fiumicino
Jetairfly
Belgium
Brussels, Charleroi, Liege, Ostend/Bruges
Transavia
Netherland
Amsterdam, Eindhoven, Rotterdam
Enter Air
Poland
Katowice, Poznan, Warsaw-Chopin
Volotea
France
Bordeaux, Nantes, Toulouse
easyJet Switzerland
Switzerland
Basel/Mulhouse, Geneva
Aeroflot
Russia
Moscow-Sheremetyevo
Azur Air & VIM Airlines
Russia
Moscow-Domodedovo
British Airways
United Kingdom
London-Gatwick
Germanwings
Germany
Cologne/Bonn
Why choose "ClaimFlights"?
No win = No fee
Yes, you read it right, we do not charge any upfront fees until we win the case and get compensation from the airlines.
Success Fee 25%
Our success fee is just 25% (no VAT, if you are a non-EU resident). We have a fantastic success record and fair prices.
No Legal Action Fee
No legal action fee or admin fee. (It's free of charge, and no hidden costs, even if we have to take your case to court).
Best Payout
You get the best payout when compared with the other claim companies. Check out the 
price comparison
.
Close to 100% Success
Close to 100% success ratio in court. Our legal claim experts are well trained and experienced in sending claim letters.
Test Winner
We are a test winner in many flight delay provider tests. And, you get the best payout for your delayed flight. Dr. Mirko C. Ulbrich
CEO
Dr. Mirko C. Ulbrich is founder and CEO at Claim Flights GmbH. He has made many Himalaya hiking trips, but has found a passion to grow roses and go hiking in the alpes.
You may be interested to read the articles below
Choose Your Choice To Claim
Higher Fees (£50 to £500, + Hearing Fees)
Hours of your time are spent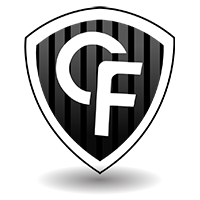 Zero Cost Risk & Additional legal databases
Only takes 2 minutes to claim
Close to 100% Success rate
Low cost risk, most airlines ignore customer claims
Case might end up in court


We help in many languages - ClaimFlights International Websites