Flight Delayed or Cancelled?
You may receive compensation up to 600€ per person.
Check the amount to claim in just 2 min.
Enter flight details
Submit your flight details to check if the airline owes you money.
Let us work
Let our claim experts do the rest of the work on behalf of you.
Get paid
Your compensation will be transferred directly to your bank account.
When Can You Ask For Compensation?
You are entitled to compensation for longer flight delays, cancellations and denied boarding under EU air passenger rights, officially known as "EC Regulation 261/2004". No compensation if it wasn't the airline's fault, or if there are any exceptional circumstances involved.
Flight Delayed?
For delayed flights of more than 3 hours, you might be eligible for compensation up to 600€ under EU 261 Rule.
The rule says that the flight should have been delayed at the final destination to file the claim.
It should have either departed from an EU airport or arrived at an EU airport with an EU regulated airline.
Flight Canceled?
If your flight was cancelled without notice of at least 14 days, you may be eligible for compensation under EU Law.
It's a little complicated, as the compensation amount may get reduced up to 50% based on certain factors.
However, we can help you on understanding your rights on cancelled flights and get back the money airlines owe you.
Flight Overbooked?
You are also eligible for compensation, if you were denied boarding due to overbooking.
Overbooked is a situation in which you bought a flight ticket, but are then told that there are no vacant seats.
Overbooking, in the aviation industry, is an oversold flight in the sense that there is not a seat for every sold ticket.
Choose Your Choice To Claim
Higher Fees (£50 to £500, + Hearing Fees)
Hours of your time are spent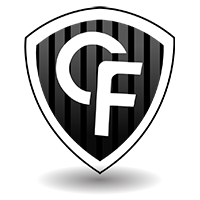 Zero Cost Risk & Additional legal databases
Only takes 2 minutes to claim
Close to 100% Success rate
Low cost risk, most airlines ignore customer claims
Case might end up in court


We help in many languages - ClaimFlights International Websites