Flight Delays? Rights to Compensation or Refund
If your flight was delayed, you may be eligible for compensation up to 600€ or refund under EU 261 Rule.
Check your flight for free if the airlines' owes you money.
Flight Delays
There are different kinds of delays. There are short ones that cause some frustration. Then there are really long ones that cause agitation. The EU law tries to treat passengers according to the length of delay.
If the delay is of more than 2 hours, airlines should provide free meals, refreshments, two phone calls and access to emails or fax.
Hotel accommodation and transport facility (between airport and hotel) should be the airline's responsibility during an overnight delay.
If the airlines do not provide these services, ask them. It's your right, as long as you have a valid ticket. Hotel, travel, and meals are not cheap. Under EU law, the airlines should pay for these, not you.
Here is how this works. The airline should give you vouchers for food, hotel, etc. If they don't, go ahead and ask someone who works for the airline.
If they still don't help you, get creative. Pay the bills but keep the receipts. Then show these when filing the claim. But be reasonable with expenses.
Airlines are not obligated to pay for fancy things. If you handover receipts for alcohol, luxury hotels or expensive meals, you won't get back any money.
Here is great news. Even for bad weather conditions if the other airlines were operational, you still may have the right to these services. Now you know why it pays to know your rights.
Rights To Compensation
You are entitled to compensation up to 600€ from the airlines for flight delays of more than 3 hours under EU 261 Rule. It should be airlines' fault for the delay.
No claims can be asserted under extraordinary circumstances such as Tsunami, or extreme weather conditions, as these are beyond the control of the airlines.
You are eligible for compensation up to 600€ if …

your flight was delayed for more than 3 hours
you have been departed from an EU airport
you arrived at an EU airport with an EU-registered airline
the delay was not due to any extraordinary circumstances
Compensation can be claimed not only for adults but also for children. The rule is: If the ticket was bought, there is compensation.
The compensation amount varies between 250€ to 600€ based on route distance and length of the delay.
What should you do if your flight was delayed?

✔ ask for the reason behind flight disruption
✔ get a confirmation in writing from the airlines' customer service
✔ note the actual arrival time (i.e., when the plane door was opened)
✔ collect additional evidence (e.g. photos, boarding pass, receipts, etc.)
✔ enter your flight details into our claim form
✔ check if you are eligible for compensation
✔ assign us with your case for a hassle-free claim (we work on a "No Win = No Fee" basis)
Basic Features
Here are the situations in which EC Regulation 261/2004 is applicable to claim compensation for flight delays:
When you arrive in or depart from an EU Member State.
If you fly with the airline which operates under the terms of the EU Member State and either the airport of arrival or departure is in the European Union.
When despite having a valid reservation you are not allowed to board your scheduled flight.
These are the general requirements by which abide while making a claim under EU Regulation 261/2004.
"Act of God" Facts
The following table describes which incidents are considered to be an "Act of God" and which are not.
Flight delays or flight cancellations which are actually caused by a recognized "Act of God" do not qualify as grounds for compensation.
However, certain circumstances are considered to be an "Act of God" and compensation may be claimed.
| Incidents | "Act of God" (Yes/No) |
| --- | --- |
| 1. Strike | Yes |
| 2. Normal bad weather | No |
| 3. Vulcan eruption, thunderstorm or ice rain | Yes |
| 4. Technical problem | No |
We will, for example, let you know if other airlines were actually able to operate during a strike. Should we discover that other airlines were able to operate normally on that particular day, your flight delay would not be considered to be an "Act of God" and we will be able to make a claim on your behalf. This comparison can only be made with the help of our flight database which is one of the best flight databases in the market.
Why Choose Us?
It is possible that you are not able to claim your compensation directly from the airline.
In such cases, we can help you solve the problem and also provide you with detailed facts about passenger rights in accordance with EU Regulations.
We are always able find out what the original reason for delay was and we can help you by informing you about the real situation.
Claim Flights helps all passengers seeking EU flight delay compensation due to delayed or cancelled flights.
We help familiarize you with your EU Air Passenger Rights and ensure an easy settlement with the airlines you had your flight delays or cancellations.
We provide authenticated services that helps you to get reimbursement you deserve. EU 261 rule was developed in order to provide assistance to air passengers when confronted with delays or cancelled flights and consequently seek compensation.
We adhere firmly to the legal requirements, allowing you lean back and relax while calmly knowing that we will be successfully conducting the entire process.
We always keep you updated and thus you'll always know the status of your claim making the entire process easier.
Finally, as the ultimate service provider, we will help familiarize you with your rights. You have absolutely nothing to lose. If we do not win, no fees will be charged.
Choose Your Choice To Claim
Higher Fees (£50 to £500, + Hearing Fees)
Hours of your time are spent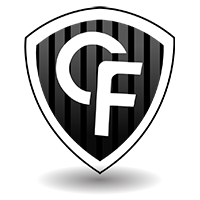 Zero Cost Risk & Additional legal databases
Only takes 2 minutes to claim
Close to 100% Success rate
Low cost risk, most airlines ignore customer claims
Case might end up in court


We help in many languages - ClaimFlights International Websites