London Gatwick Delays or Cancellations
For Gatwick flight delays or cancellations, you could be entitled to compensation up to 600€ under EU law EC 261.
Enter your flight details and check how much you can claim
Here is an ultimate guide to claim compensation for London Gatwick Airlines flight delays, cancellations, and denied boarding incidents under EU Flight Delay Compensation Regulation EC 261/2004.
Gatwick flight delay or cancellation rights
Are you one of the victims facing delays or cancellations, left stranded at London Gatwick Airport, and don't know how to go about it?
Here is all you need to know when your flight was delayed or cancelled. You may have the right to compensation or refund from the airlines.
You may be eligible for flight delay compensation if …
You reached the final destination later than 3 hours
You were departed from Gatwick Airport
You arrived at Gatwick Airport with EU-registered airline
And, the delay was not due to extraordinary circumstances
The amount of compensation varies between 250€ to 600€ depending upon the route distance and length of the delay.
How much can you claim for Gatwick Airport delays ?
The amount that you can claim depends on the length of the delay and distance of your flight:
Short distance
(up to 1500 km)
Medium distance
(1501 to 3500 km)
Long distance
(more than 3500 km)
e.g. Frankfurt to Madrid
e.g. Frankfurt to Turkey
e.g. Frankfurt to New York
€250
€400
€600*
* the amount may get reduced by 50%, i.e., you may get up to 300€ for distance over 3500 km when EU borders were not crossed.
Your Flight Has Been Delayed or cancelled. What Should You Do?

Ask a reason for delay
Ask the airline for a reason behind it. Get confirmation in writing from the airlines' customer service.
Note Arrival Time
Note the flights' arrival time, i.e., when the aircraft door was opened and passengers were allowed to step out.
Collect Evidence
Collect evidence such as pictures of arrival board, boarding pass, receipts, etc., to prove the delay.
Check Eligibility
Enter your flight details into our
claim checker
and check if you are eligible for compensation.
Exchange Contacts
Exchange contact information of co-passengers (which can act as evidence while asking for compensation).
Claim Money Back
Assign us your case for a hassle-free claim (we work on a "No Win – No Fee" basis) and Sit Back & Relax.
Passenger Rights under EU 261 Rule
Under EC Regulation 261/2004, air passengers are entitled to compensation or refund from the airlines for longer flight delays, cancellations and denied boarding due to overbooking.
In these cases, you can claim compensation, if the airline was responsible for …
☛

flight delays: if you reached the final destination with more than 3 hours delay

☛

flight cancellations: if you were informed about flight cancellation without any prior notice of at least 0 to 14 days of departure

☛

denied boarding: if you were denied to board your flight due to overselling of flight tickets.

☛

missed connecting flight: if you missed your connecting flight due to delay or cancellation of your first flight, and reached later than 3 hours at the final destination.
Whereas, if the flight disruptions were caused due to some extraordinary circumstances there is no compensation.
Examples of such circumstances include strike action (pilot strike, air traffic control strike etc), security threats, tsunami, extreme bad weather conditions, or any 'Act of God'.
Important: You do not have to be an EU citizen to claim delayed flight compensation. You can claim for flights' departed from London Airport with any airline, or arrived at London Airport with a EU-registered airline.
London Gatwick Flight Delays
Under EU Regulation 261/2004, you are entitled to financial compensation or refund for longer flight delays.
Let's understand, under what circumstances you can claim compensation and when you can ask for a refund.
Your rights for Gatwick arrivals delays
For flight delays over three hours on arrivals, you could be entitled to compensation up to 600€ (or £510).
Flight departure delays
If there's delay at departure, you are eligible for "Right to Care". The airlines must offer:
For 2 Hours Flight Delays
Foods/Snacks
Free meals and refreshments.
Communication
2 free phone calls, email or fax service.
For 5 Hours Flight Delays
Foods/Snacks
Free meals and refreshments.
Communication
2 free phone calls, email or fax service.
Flight
Re-routed to the earliest available flight
Refund
Refund of the ticket cost, if you were unwilling to travel
Accommodation
Hotel accommodation & transport facility for an overnight delay.
Plus, compensation of up to 600 Euros, if you reached your final destination later than three hours.
London Gatwick Flight Cancellations
Under EU law, you could be eligible for compensation or a refund for flight cancellations without prior notice of at least 14 days.
These are the two available options for you to choose …
You can either apply for a refund, or
You may ask for an alternate flight.
If your alternate flight delays for more than 2 hours, you could be eligible for compensation. You can claim compensation between 125€ and 600€ depending upon …
days you were informed before
length of delay, and
route distance
Missed Flight Connection
You may be eligible for You may be eligible for missed flight compensation up to 600€ under the European Union Regulation EC261, if …
→

the same airline operates your connecting flight(s) which you missed due to a delay or cancellation of your first flight, and

→

the delay at the final destination is more than three hours.
Am I eligible to claim compensation?
EC Regulation 261/2004 is European law, it applies to EU airspace. You do not have to be an EU citizen to claim delayed flight compensation.
It states that you can claim for flights departed from an airport located in the EU Member States (with any airline), or arrived at an airport located in the EU Member States with an EU regulated airline.
| Origin and Destination | EU Airline | Non-EU Airline |
| --- | --- | --- |
| EU ✈ EU | ✅ | ✅ |
| EU ✈ Non-EU | ✅ | ✅ |
| Non-EU ✈ EU | ✅ | ❌ |
| Non-EU ✈ Non-EU | ❌ | ❌ |
How to claim compensation for delayed or cancelled flights?
We are specialized in helping airline passengers to get their British airways compensation claim from the airline quickly.
More Info
Check if you can claim using our compensation checker tool.
More Info
Fill in your flight number, date of journey, and some further information.
More Info
For a hassle-free claim, assign us your case by signing the digital contract.
More Info
Our claim experts will take all your hassles, and claim on behalf of you.
More Info
Don't be late, claim for your rights today.
Assign us your claim and let us fight for your rights
Fast, easy, and risk-free compensation claims through "ClaimFlights"
Useful Information About London Gatwick Airport
Gatwick Airport is known to be the second busiest airport in London as well as in the United Kingdom after London Heathrow Airport in terms of passenger traffic.
It is one of the leading airports for operating direct flights. It has the busiest single-use runway, with a maximum of 55 flights movements per hour.
As per the Wikipedia report, in 2018, 46.1 million passengers passed through the airport, a 1.1% increase compared with 2017.
IATA Code
The IATA code of Gatwick Airport is "LGW".
Hub, and Base
LGW London Gatwick Airport operates as a hub for British Airways and Norwegian Air Shuttle.
Gatwick Airport, London serves as a base for EasyJet, British Airways, Norwegian Air Shuttle, TUI Airways, and Virgin Atlantic Airlines.
Gatwick Airport Terminals
Gatwick Airport has two terminals, North Terminal and South Terminal. Both are connected, whereas not after the security check.
North Terminal: Whether you are travelling for holiday or business, you will find all the facilities at this terminal such as hotels, car parking, shops, communication, and self-service facilities.
South Terminal: There are a huge variety of facilities available at this terminal too. It is hugely beneficial from modern security solutions. It has plenty of space and requirements for any traveler, from WiFi service to shopping and dining facilities.
Both the terminals have shops, restaurants and there are different kinds of facilities provided for children, business travellers and for disabled passengers.
There are a number of low-cost transfers available to the airport, you can reach easily by taxis.
List of Airlines & Flights Destinations
Airlines
Country
Destinations
EasyJet
Spain
Alicante, Barcelona, Fuerteventura, Lanzarote, Malaga, Tenerife, Gibraltar, Gran Canaria, Murcia, Palma de Mallorca, Madrid, Seville, Valencia
Italy
Bari, Catania, Bologna, Brindisi, Naples, Verona, Milan (Linate & Malpensa), Palermo, Pisa, Rome-Fiumicino, Venice
France
Lyon, Nantes, Paris-Charles de Gaulle, Nice, Bordeaux, Marseille, Montpellier, Toulouse
United Kingdom
Aberdeen, Belfast, Glasgow, Inverness, Isle of Man, Edinburgh
Germany
Stuttgart, Berlin-Schonefeld, Hamburg, Munich, Zurich
Switzerland
Basel/Mulhouse, Geneva
Portugal
Faro, Lisbon, Funchal
Greece
Athens, Thessaloniki
Israel
Tel Aviv-Ben Gurion
Iceland
Reykjavik-Keflavik
Morocco
Marrakech, Agadir
Austria
Innsbruck, Vienna
Luxembourg
Luxembourg-City
Cyprus
Larnaca, Paphos
Denmark
Copenhagen
Netherland
Amsterdam
Hungary
Budapest
Egypt
Hurghada
Estonia
Tallinn
Poland
Krakow
Czech Republic
Prague
Bulgaria
Sofia
Malta
Luqa
British Airways
Spain
Alicante, Barcelona, Fuerteventura, Lanzarote, Malaga, Seville, Tenerife, Valencia
Italy
Genoa, Naples, Rome-Fiumicino, Turin, Venice, Verona
United States
New York-JFK, Orlando, Tampa
Jamaica
Kingston-Norman Manley
Barbados
Seawell/Christ Church
Trinidad and Tobago
Port of Spain, Tobago
Portugal
Faro, Funchal, Porto
United Kingdom
Edinburgh, Glasgow
France
Bordeaux, Nice
Mauritius
Plaine Magnien
Dominician Republic
Punta Cana
Saint Kitts and Nevis
Basseterre
Netherlands
Amsterdam
Croatia
Dubrovnik
Morocco
Marrakech
Austria
Salzburg
Costa Rica
San Jose
Algeria
Algiers
Antigua and Barbuda
Osbourn
Mexico
Cancun
Albania
Tirana
Austria
Vienna
Peru
Lima
Norwegian Air Shuttle
Spain
Alicante, Barcelona, Fuerteventura, Gran Canaria, Lanzarote, Madrid, Malaga, Palma De Mallorca, Tenerife
United States
Boston, Fort Lauderdale, Los Angeles, Oakland, New York-JFK, Orlando, San Juan
Norway
Bergen, Oslo-Gardermoen, Stavanger, Tromso, Trondheim
Sweden
Gothenburg, Stockholm-Arlanda
Denmark
Aalborg, Copenhagen
Italy
Rome-Fiumicino
Poland
Warsaw–Chopin
Portugal
Faro, Funchal
Hungary
Budapest
Finland
Helsinki
Cyprus
Larnaca
France
Nice
Virgin Atlantic
United States
Las Vegas, Orlando-MCO
Barbados
Seawell/Christ Church
Grenada
Saint George Parish
Jamaica
Montego Bay
Antigua and Barbuda
Osbourn
Mexico
Cancun
Cuba
Havana
Trinidad and Tobago
Tobago
Vueling
Spain
Asturias, Barcelona, Bilbao, Santiago de Compostela
Italy
Florence, Rome-Fiumicino
France
Paris-Charles de Gaulle
Ryanair
United Kingdom
Belfast, Cork, Dublin, Shannon
Spain
Seville
Air Transat
Canada
Calgary, Toronto-Pearson, Vancouver
Royal Air Maroc
Morocco
Casablanca, Marrakech, Rabat
WestJet
Canada
Calgary, Toronto-Pearson
TAP Portugal
Portugal
Lisbon, Porto
Gatwick Airport Check-in
For Gatwick Airport departure and arrivals takes place at both the terminals: South and North. At the entrance of the terminals, you can find your check-in desks over the information boards.
Gatwick Airport News
Get all the latest news or updates on scheduled flights, arrivals and departures etc. on their
official website.
Gatwick Airport Address
Address: Horley, Gatwick RH6 0NP
Why choose "ClaimFlights"?
No win = No fee
Yes, you read it right, we do not charge any upfront fees until we win the case and get compensation from the airlines.
Success Fee 25%
Our success fee is just 25% (no VAT, if you are a non-EU resident). We have a fantastic success record and fair prices.
No Legal Action Fee
No legal action fee or admin fee. (It's free of charge, and no hidden costs, even if we have to take your case to court).
Best Payout
You get the best payout when compared with the other claim companies. Check out the 
price comparison
.
Close to 100% Success
Close to 100% success ratio in court. Our legal claim experts are well trained and experienced in sending claim letters.
Test Winner
We are a test winner in many flight delay provider tests. And, you get the best payout for your delayed flight.
You may be interested to read the articles below
Choose Your Choice To Claim
Higher Fees (£50 to £500, + Hearing Fees)
Hours of your time are spent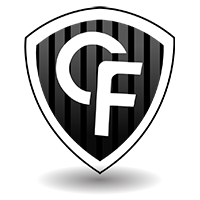 Zero Cost Risk & Additional legal databases
Only takes 2 minutes to claim
Close to 100% Success rate
Low cost risk, most airlines ignore customer claims
Case might end up in court


We help in many languages - ClaimFlights International Websites