Norwegian Air Flight Delay Compensation
If your Norwegian Air flight delays for more than 3 hours, or was cancelled without prior notice, you may be eligible for compensation up to 600€ based on EU 261 rule.
Enter your flight details and check how much you can claim
Here is an ultimate guide to claim compensation for Norwegian Airlines flight delays, cancellations, and denied boarding incidents under EU
Flight Delay Compensation
Regulation EC 261/2004.
Norwegian Air Flight Delay/Cancellation Compensation
Being one of the best in the European airline industry doesn't mean that there won't be any delays or cancellations of Norwegian Air Shuttle flights. Some of these instances were out of management control while some could have been taken care of easily.
If your Norwegian Air Shuttle ASA flight delayed for more than 3 hours or your scheduled flight get canceled without prior notification of at least 2 weeks; or you were denied boarding due to overbooked flights, you can claim up to 600€ from airlines as per EC Regulation 261/2004.
EC Regulation 261/2004 states that passengers can demand reimbursement or refund from Norwegian Airline, if their flight delays for more than 3 hours, flight cancellations, denied boarding or missed connection due to current flight delays, flight route changes or airport delays or for technical or mechanical issues that could have been solved by the airlines.
If you need help to claim Norwegian Air flight compensation you can contact us, Claim Flights. Our claim experts can help you to provide right compensation amount from Norwegian Airlines.
You just need to provide us your Norwegian flight information. To know how much compensation amount you can claim, use our flight compensation calculator.
You just need to enter your flight number & date of journey. Claim Flights helps to pay your compensation amount at right time from Norwegian Airlines for flight delays, cancellation or denied boarding.
Norwegian Air Flight Delays / Cancellation / Overbooked / Missed Flight Connections Problems
Heavy air traffic or technical issues may often leads to Norwegian flights delays or cancellations. Till 2014, Norwegian long haul flights are known to be delayed by 13 to 15 hours and have been criticized by the passengers and the media alike.
So as a Norwegian air passenger if you faced any problems like excessive flight delays, scheduled flight cancellations, denied boarding due to oversold flight tickets, or miss the connecting flights, you can claim compensation up to 600€ from airline in accordance with EC Regulation 261/2004 air passenger rights.
Passengers are also entitled to "Right To Care" facilities in case of flight delays for more than 2 hours on departure, which include two free phone calls, faxes or emails; meals and refreshments (airlines normally provide food vouchers or coupons); free transportation and hotel accommodation if there is an over-night flight delays or stay required.
How much can you claim for Norwegian Airlines Flight delays?
The amount of compensation for Norwegian Airlines' delayed flight is between 250€ to 600€. It depends upon the travel distance and the length of the delay.
Short distance
(up to 1500 km)
Medium distance
(1501 to 3500 km)
Long distance
(more than 3500 km)
e.g. Frankfurt to Madrid
e.g. Frankfurt to Turkey
e.g. Frankfurt to New York
€250
€400
€600*
* the amount may get reduced by 50%, i.e., you may get up to 300€ for distance over 3500 km when EU borders were not crossed.
Your Flight Has Been Delayed or cancelled. What Should You Do?

Ask a reason for delay
Ask the airline for a reason behind it. Get confirmation in writing from the airlines' customer service.
Note Arrival Time
Note the flights' arrival time, i.e., when the aircraft door was opened and passengers were allowed to step out.
Collect Evidence
Collect evidence such as pictures of arrival board, boarding pass, receipts, etc., to prove the delay.
Check Eligibility
Enter your flight details into our
claim checker
and check if you are eligible for compensation.
Exchange Contacts
Exchange contact information of co-passengers (which can act as evidence while asking for compensation).
Claim Money Back
Assign us your case for a hassle-free claim (we work on a "No Win – No Fee" basis) and Sit Back & Relax.
Flight departure delays
If there's a delay at departure, you are eligible for the "Right to Care." The airlines must offer:
For 2 Hours Flight Delays
Foods/Snacks
Free meals and refreshments.
Communication
2 free phone calls, email or fax service.
For 5 Hours Flight Delays
Foods/Snacks
Free meals and refreshments.
Communication
2 free phone calls, email or fax service.
Flight
Re-routed to the earliest available flight
Refund
Refund of the ticket cost, if you were unwilling to travel
Accommodation
Hotel accommodation & transport facility for an overnight delay.
EC Regulation 261/2004 – EU Air Passenger Rights
EC Regulation 261/2004 (dated 17 February 2005) applies to air passengers departing from any EU airport, or from a non-EU airport with an EU airline to an EU destination.
Passengers must note that compensation is subject to certain conditions and exceptions. There will be no compensation for delays or cancellations caused due to extraordinary circumstances, under which such delays or cancellations becomes uncontrollable.
An example of such situations includes extreme bad weather, pilot strike or security concerns such as fear of terror attack. In such situations, passengers will not be given any compensation.
Nevertheless, if there is a delay of more than 4 hours for a flight of 3500 km or more; delay of 3 hours or more in intra-community flight of 1500 km or more; and delay of 3 hours in case of flight under 1500 km, the passenger is entitled to claim compensation under EU norms as set by the regulation.
If you are an air passenger travelling with Norwegian Airlines and your flight had been delayed or if your scheduled flight had been cancelled without any prior notice or for reasons which could have been easily solved then according to Regulation (EC) No. 261/2004, Norwegian flight passengers can claim up to 600€ as compensation.
This takes into account the distance that you travel both within Europe and Outside Europe and the duration of delay which should be more than 3 hours.
Within EU:
If you travel up to 1,500 km or less, then you can claim up to 250€
And over 1,500 km, you can claim up to 400€
Between EU Airport And Non-EU Airport:
If you travel up to 1,500 km or less, then you can claim up to 250€
If the distance is between 1,500 – 3,500 km, then you can claim up to 400€
And if the distance is more than 3500 km and flight delays for more than 4 hours, then you can claim up to 600€
Note: If you are travelling to a Non-European country from a Non-European country by a European Flight, EU 261 Rule won't apply to you. It is only applied in the case of EU based flights travelling within Europe or to or from an EU Member State.
Am I Eligible to Claim Compensation?
EC Regulation 261/2004 is a European Union Regulation, it applies to EU and Non-EU airspace. You do not have to be an EU citizen to claim flight compensation.
This means that you can claim on flights departing from any airport located in the EU (with any airline) or arriving in the EU (with an EU airline).
Thus you are eligible to claim compensation for flights departed or which were scheduled to depart from an EU airport.
| Origin and Destination | EU Airline | Non-EU Airline |
| --- | --- | --- |
| EU ✈ EU | ✅ | ✅ |
| EU ✈ Non-EU | ✅ | ✅ |
| Non-EU ✈ EU | ✅ | ❌ |
| Non-EU ✈ Non-EU | ❌ | ❌ |
When Can I Claim Compensation from Norwegian Airlines?
People are often confused as whether they are eligible to claim compensation or not. EC Regulation 261/2004 clearly states that an air passengers can claim compensation from the airlines, if their flights delays may due to flight damage, flight failure, airport delays or any other trivial or major issue with airline.
Passengers can also demand refund for inconvenience caused to them like flight cancellation, overbooked flights or miss the connecting flights due to first flight delay.
How to Claim Compensation for Norwegian Flight Delays / Cancellations?
Usually, the claiming process is downright simple as you just have to contact the airline with the basic details such as your flight number, flight date, name of the passenger and the boarding pass details and inform them about the problem faced by you, so that they can offer you the compensation amount.
However, it has been happened that Norwegian Airlines do not give the passengers their rightful due amount as flight compensation. If such instances has occurred with you in the past or recently with the Norwegian airline then don't hesitate to contact us, Claim Flights.
Claim Flights would only require the basic Norwegian flight details and rest will be taken by us. We have a Claim Experts team in place which has access to entire flight database such as technical issues, weather problem, etc. which will help you make your case stronger against the Norwegian Airline.
In order to know the rightful amount that you can claim from the airline use our Flight Compensation Calculator where you just need to enter your flight number and date of journey.
Claim Your Compensation Under EU Passenger Rights Regulations
Many air passengers often avoid making a claim against the airline because they don't have proper knowledge of their rights or they don't have the time that could be involved in complicated legal procedures.
According to EU Air Passenger Rights Regulation (EC) No. 261/2004, an air passenger can claim compensation if their flight delays, cancelled or denied boarding.
Norwegian Air flight disruption can be occur due to a number of reasons such as flight damage, flight failure or aircraft delay. Management limitations such as overbooking flight or boarding denials to air passengers, airport delays, flight cancellations or postponed flights are also some of the reasons for which an air passenger can claim compensation from Norwegian Air Shuttle.
How to claim compensation for delayed or cancelled flights?
We are specialized in helping airline passengers to get their British airways compensation claim from the airline quickly.
More Info
Check if you can claim using our compensation checker tool.
More Info
Fill in your flight number, date of journey, and some further information.
More Info
For a hassle-free claim, assign us your case by signing the digital contract.
More Info
Our claim experts will take all your hassles, and claim on behalf of you.
More Info
Don't be late, claim for your rights today.
Claim Flights – How We Can Help You to Claim Your Money Back?
If you had been travelled within, to or from Europe, with an EU registered flight and your flight had been delayed for 3 hours or more or if you have booked ticket with an EU registered flight and it had been cancelled then you can claim compensation for the problem the airline has caused you.
All you have to do is provide us your flight details (flight number and flight date) and our claim experts will work with various other teams to collect data so that everything goes smoothly.
Our team has access to flight information such as the time by which the flight was delayed, the reason for flight cancellations or delays, flights departure and arrival time, etc. making us more likely to win the compensation.
So if you have any complaints or queries regarding Norwegian Airlines flight delays or cancellations you can contact Claim Flights at any time. Don't delay and claim your flight compensation today.
Assign us your claim and let us fight for your rights
Fast, easy, and risk-free compensation claims through "ClaimFlights"
Useful Information about Norwegian Air Shuttle
Norwegian Air Shuttle operating with the trade name as "Norwegian" located in Scandinavia. Stands amongst 3rd largest airline in terms of low cost carrier in Europe and ranks 8th amongst the other airlines in terms of passenger travelled in Europe. Norwegian Airlines IATA code is "DY".
Norwegian Air Shuttle was established on 22nd January 1993 by the Busy Bee employees in order to take over the regional airline services with a workforce of 50 and currently has over 5500 employees.
Norwegian Airline has its largest base at Oslo Airport and its other bases are at Alicante, Barcelona, Gran Canaria (Las Palmas), Madrid, Malaga, Tenerife in Spain; Bergen, Stavanger, Trondheim in Norway; Stockholm in Sweden; Copenhagen in Denmark; Helsinki in Finland; London Gatwick Airport in United Kingdom.
Norwegian Air Shuttle Subsidiaries
Norwegian Air Shuttle ASA has 4 subsidiary airlines working under its wing, which includes Norwegian Long Haul, Norwegian Air International, Norwegian Air UK, and Norwegian Air Argentina.
Norwegian Long Haul Airlines operates long-distance flights to Asia and North America using Boeing 787 Dreamliners as its carrier flights. Its main base is located in London Gatwick Airport in UK. And other bases are in Barcelona, Copenhagen, Oslo-Gardermoen, Paris-Charles de Gaulle, Rome-Fiumicino, and Stockholm-Arlanda.
Norwegian Air International operates scheduled flight services within Europe and to North America using Boeing 737-800 aircraft.
Norwegian Air International has bases at London-Gatwick Airport, Helsinki Airport, Barcelona-El Prat Airport, Gran Canaria Airport, Adolfo Suárez Madrid-Barajas Airport, Alicante-Elche Airport, Tenerife-South Airport, Malaga Airport, Palma de Mallorca Airport and Rome-Fiumicino Airport.
Norwegian Air Fleet Size & Flights Destinations
In terms of fleet size, Norwegian Airlines and its subsidiaries has more than 140 aircrafts, of which 103 aircrafts are Boeing 737-800, widely used for short haul services, 22 aircrafts of 787 Dreamliner used for long-haul operation and 6 Boeing 737 MAX 8 aircrafts designed with advanced winglet technology.
Norwegian Air has an average age of 3.6 years of its fleets and it is considered to be one of the youngest fleets in the world. Norwegian Air operates its services using 500 routes to 150 destinations serving 35 countries across 4 continents (North America, Europe, Africa and Asia – Middle East).
Out of all Norwegian destinations, the domestic and typical business and leisure destinations within Europe have the most frequency. Busiest routes of Norwegian Airlines flights from Oslo to Bergen and Oslo to Trondheim, as it carries out 15 round trips daily.
Norwegian ASA Airlines also provide non-stop flight services to following destinations: Ajaccio (Ajaccio Napoleon Bonaparte Airport) in France; Milan-Malpensa, Olbia Costa Smeralda, Palermo (Falcone-Borseillino Airport) in Italy; Valletta (Malta International) in Malta; Alesund, Haugesund, Kristiansand, Longyearbyen, Molde in Norway and Kiruna in Sweden.
Norwegian Airlines European Flight Destinations
| Sr. No. | Country | City |
| --- | --- | --- |
| 1 | Norway | Alta, Andenes, Bardufoss, Bodø, Harstad/Narvik, Kirkenes, Lakselv, Sandefjord, Tromsø, Bergen, Oslo, Stavanger, Trondheim |
| 2 | Spain | Fuerteventura, Lanzarote, Murcia, Palma, Alicante, Barcelona, Las Palmas, Madrid, Malaga, Tenerife |
| 3 | United Kingdom | Birmingham, Edinburgh, Manchester, London (Gatwick) |
| 4 | Poland | Gdansk, Kraków, Poznan, Szczecin, Warsaw, Wroclaw |
| 5 | France | Nice, Paris (Charles de Gaulle, Orly), Ajaccio |
| 6 | Sweden | Gothenburg, Stockholm, Lulea, Malmo, Umea |
| 7 | Finland | Kittilä, Oulu, Rovaniemi, Vaasa, Helsinki |
| 8 | Germany | Berlin, Cologne, Hamburg, Munich |
| 9 | Denmark | Copenhagen, Aalborg, Billund |
| 10 | Italy | Milan-Malpensa, Rome, Venice |
| 11 | Iceland | Keflavík (Reykjavik) |
| 12 | Portugal | Faro, Funchal |
| 13 | Lithuania | Palanga, Vilnius |
| 14 | Netherland | Amsterdam |
| 15 | Hungary | Budapest |
| 16 | Kosovo | Pristina |
| 17 | Serbia | Belgrade |
| 18 | Turkey | Antalya |
| 19 | Cyprus | Larnaca |
| 20 | Estonia | Tallinn |
| 21 | Switzerland | Geneva |
| 22 | Austria | Vienna |
| 23 | Czech Republic | Prague |
| 24 | Ireland | Dublin |
| 25 | Montenegro | Tivat |
| 26 | Latvia | Riga |
Norwegian Air Shuttle Services and Awards
| Sr. No. | Country | City |
| --- | --- | --- |
| 1 | United States | Boston, Fort Lauderdale, Las Vegas, Los Angeles, New York City, Oakland, Orlando |
| 2 | United States (Virgin Islands) | St. Croix (Henry E. Rohlsen Airport) |
| 3 | Africa | Agadir, Marrakech (Morocco) |
| 4 | Thailand | Bangkok (Suvarnabhumi) |
| 5 | Egypt | Sharm-el-Sheikh |
| 6 | Israel | Tel Aviv |
| 7 | Puerto Rico | San Juan |
Norwegian Air Shuttle Services and Awards
Being a low-cost carrier, Norwegian Air operates with all the economy class seating, wherein they charge extra fee for food and drinks as well as for check in baggage or luggage. Norwegian Airline also offers free Wi-Fi services in its 737-800 fleets for short and medium haul flights.
Norwegian Air runs frequent flyer program for its frequent flyers named "Norwegian Reward" through which they can earn points or rewards against the amount paid for tickets.
Norwegian Airline Website or Mobile App is also available for customers where they can book flight tickets and can track flight status. Passengers can check their Norwegian Airlines flight schedules or timetables over app. Passengers can also contact airline via email or customer service phone number for any queries.
Norwegian Airline has recently won "World's Best Low-Cost, Long Haul Airline" & "Europe's Best Low-Cost Airline" awards at Skytrax World Airline Awards; "Best Up-and-Coming Loyalty Programme – Europe and Africa" award at Freddie Awards; "Best Airline in Europe" & "Best Domestic Airline in Norway" awards at Grand Travel Award.
Norwegian Air Reviews & Statistics
Norwegian Airlines had been rated as above average airline on SkyTrax, the airline had been given an average rating of 6 out of 10 stars by more than 850 passengers; in terms of food and beverages, seat comfort, staff services, in-flight entertainment passengers gave 3 out of 5 stars; for value for money they gave 4 stars out 5.
According to stats given by flightstats.com, Norwegian Airline ranks on 37th position globally in on-time arrival performance as of Feb, 2018.
Norwegian Baggage Allowance Policy
Norwegian Airlines baggage allowance policy states that, depending on flight ticket type, allowance of checked baggage or luggage varies. In Norwegian Low fare tickets, passengers are not allowed to carry any bags.
In Low fare+ ticket, passengers can carry 1 bag with 20 kg and in Flex, Premium and Premium Flex tickets, passengers are allowed to carry 2 carry-on bag each size of 20 kg.
Norwegian Airways Delays or Cancellation Policy
If you were denied boarding, or your flight was cancelled or delayed by 5 hours or more, Norwegian Airlines should take reasonable measures to provide you with an alternative flight to your final destination at no extra cost.
If you wish to cancel your scheduled flight, you are entitled to get full refund of the unused ticket, and any onward flights with Norwegian, including your return ticket. You're also permitted to change the flight schedule to a later date to your final destination, provided there are seats available.
Norwegian Air Additional Information
Why choose "ClaimFlights"?
No win = No fee
Yes, you read it right, we do not charge any upfront fees until we win the case and get compensation from the airlines.
Success Fee 25%
Our success fee is just 25% (no VAT, if you are a non-EU resident). We have a fantastic success record and fair prices.
No Legal Action Fee
No legal action fee or admin fee. (It's free of charge, and no hidden costs, even if we have to take your case to court).
Best Payout
You get the best payout when compared with the other claim companies. Check out the 
price comparison
.
Close to 100% Success
Close to 100% success ratio in court. Our legal claim experts are well trained and experienced in sending claim letters.
Test Winner
We are a test winner in many flight delay provider tests. And, you get the best payout for your delayed flight. Dr. Mirko C. Ulbrich
CEO
Dr. Mirko C. Ulbrich is founder and CEO at Claim Flights GmbH. He has made many Himalaya hiking trips, but has found a passion to grow roses and go hiking in the alpes.
You may be interested to read the articles below
Choose Your Choice To Claim
Higher Fees (£50 to £500, + Hearing Fees)
Hours of your time are spent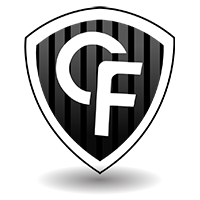 Zero Cost Risk & Additional legal databases
Only takes 2 minutes to claim
Close to 100% Success rate
Low cost risk, most airlines ignore customer claims
Case might end up in court


We help in many languages - ClaimFlights International Websites