Missed Connecting Flight
Missed Flight Connection due to flight delays or cancellations, you may be entitled to compensation of up to 600€, or refund of ticket cost for the part of journey not covered.
You can leave your hassless upon us to claim for your flight.
Missed Connecting Flight Compensation
A connecting flight is a flight which consists of more than one flight leg, meaning the flight has at least one stop in between. According to EC Regulation 261/2004, a connecting flight is only considered to be such if the flight is booked on one ticket or under one booking reference. You, therefore, cannot claim compensation for a missed connecting flight if you have self-combined flights with different booking numbers and tickets.
If for example an air passenger books himself different flights separately and one leg of the journey is delayed to the extent that it does not reach the necessary time requirements for claiming flight delay compensation but the delay is long enough to cause him to miss the connecting flight, the air passenger may not claim compensation.
A missed flight connection is likely to leave passengers stranded at the airport for several hours. Even small delays in original flights can result in a passenger missing his or her connection and having to wait for hours in order to get a replacement flight. Missing a connecting flight is a more common occurrence on long-haul flights where it is quite normal to have one or more stops or connecting flights. Luckily, however, there are now several different sources that can be used for claiming compensation for flight delays , missed flight connections, denied boarding, or flight cancellations.
EU Air Passenger Rights
There is no specific section concerning missed connecting flights in the EC Regulation 261/2004, however various court decisions have provided a certain sense of direction. It is now commonly accepted that delay at the passenger's final destination is the decisive time when taken into account when calculating the length of the delay. This is also the case for compensation due to flight cancellation, overbooking and flight delays. The minimum requirement for flight cancellation compensation is generally a delay of three hours and above at the final destination. This means that a short delay or the cancellation of the very first flight causing a missed connecting flight might entitle the passenger to compensation of up to €600.
However, this is only possible if the delay or the cancellation results in the passenger missing a connecting flight and thus reaching the final destination with a delay of over three hours. Furthermore, in the event of certain extraordinary circumstances such as extreme weather or a strike, there are no obligations for the airline to compensate passengers. Concerning flights which are cancelled or delayed due to mechanical faults, passengers might be eligible for compensation of up to €600.
At Claim Flights, you will simply need to submit flight information such as flight number, flight date and the reason for the flight delay or flight cancellation which you can easily find in our flight database. Once you are done with the procedure of submitting flight information, you will have to sign the claim document entitling Claim Flights to carry out the compensation procedure.
Flight Compensation Calculator
Our free flight delay compensation checker enables you to get an idea about the value of your flight delay claim within a few minutes. The only thing that you will have to do is enter the airport arrival and departure codes or names in the text boxes provided. You can also click "Find Airports" button and select the correct airports provided in the drop-down menu. You can complete them by clicking the "Calculate" button. After selecting all of the necessary criteria concerning your missed connecting flight, the calculator will work out the amount you are entitled to claim.
Choose Your Choice To Claim
Higher Fees (£50 to £500, + Hearing Fees)
Hours of your time are spent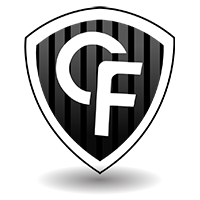 Zero Cost Risk & Additional legal databases
Only takes 2 minutes to claim
Close to 100% Success rate
Low cost risk, most airlines ignore customer claims
Case might end up in court


We help in many languages - ClaimFlights International Websites