Stansted Airport Delays or Cancellations
For Stansted Airport flight delays or cancellations, you could be entitled to compensation up to 600€ under EU law EC 261.
Enter your flight details and check how much you can claim
Here is an ultimate guide to claim compensation for Stansted Airport flight delays, cancellations, and denied boarding incidents under EU Flight Delay Compensation Regulation EC 261/2004.
Stansted flight delay or cancellation rights
Are you one of the victims facing Stansted Airport flight delays or cancellations, and don't know how to go about it?
Here is all you need to know when your flight was cancelled or delayed. You may have the right to compensation or refund from the airlines.
You may be eligible for compensation if …
You reached the final destination later than 3 hours
You have been departed from Stansted Airport
You arrived at Stansted Airport with an EU-registered airline
And, the delay was not due to extraordinary circumstances
The amount of compensation varies between 250€ to 600€ depending upon the route distance and length of the delay.
How much can you claim for London Stansted delays?
The amount that you can claim depends on the length of the delay and distance of your flight:
Short distance
(up to 1500 km)
Medium distance
(1501 to 3500 km)
Long distance
(more than 3500 km)
e.g. Frankfurt to Madrid
e.g. Frankfurt to Turkey
e.g. Frankfurt to New York
€250
€400
€600*
* the amount may get reduced by 50%, i.e., you may get up to 300€ for distance over 3500 km when EU borders were not crossed.
Your Flight Has Been Delayed or cancelled. What Should You Do?

Ask a reason for delay
Ask the airline for a reason behind it. Get confirmation in writing from the airlines' customer service.
Note Arrival Time
Note the flights' arrival time, i.e., when the aircraft door was opened and passengers were allowed to step out.
Collect Evidence
Collect evidence such as pictures of arrival board, boarding pass, receipts, etc., to prove the delay.
Check Eligibility
Enter your flight details into our
claim checker
and check if you are eligible for compensation.
Exchange Contacts
Exchange contact information of co-passengers (which can act as evidence while asking for compensation).
Claim Money Back
Assign us your case for a hassle-free claim (we work on a "No Win – No Fee" basis) and Sit Back & Relax.
Passenger Rights under EU 261 Rule
Under EC Regulation 261/2004, air passengers are entitled to compensation or refund from the airlines, if the airline was responsible for …
☛

flight delays: if you reached the final destination with more than 3 hours delay

☛

flight cancellations: if you were informed about flight cancellation without any prior notice of at least 0 to 14 days of departure

☛

denied boarding: if you were denied to board a flight despite having a valid flight reservation due to overbooking.

☛

missed connecting flight: if you missed your connecting flight due to delay or cancellation of your first flight, and reached later than 3 hours at the final destination.
Whereas, if the flight disruptions were caused due to some extraordinary circumstances there is no compensation.
Examples of such circumstances include strike action (pilot strike, air traffic control strike, etc), security threats, tsunami, extreme bad weather conditions, or any 'Act of God'.
Important: You do not have to be an EU citizen to claim compensation for London Stansted Airport (STN) delays. You can claim for flights' departed from STN Airport with any airline, or landed at Stansted Airport with an EU-registered airline.
London Stansted Airport flight delays
Under EU Regulation 261/2004, you are entitled to financial compensation or refund for longer flight delays.
Let's understand, under what circumstances you can claim compensation and when you can ask for a refund.
Stansted Airport arrivals delay
For flight delays over three hours on arrivals, you could be entitled to compensation up to 600€ (or £510).
Flight departure delays
If there's delay at departure, you are eligible for "Right to Care". The airlines must offer:
For 2 Hours Flight Delays
Foods/Snacks
Free meals and refreshments.
Communication
2 free phone calls, email or fax service.
For 5 Hours Flight Delays
Foods/Snacks
Free meals and refreshments.
Communication
2 free phone calls, email or fax service.
Flight
Re-routed to the earliest available flight
Refund
Refund of the ticket cost, if you were unwilling to travel
Accommodation
Hotel accommodation & transport facility for an overnight delay.
Plus, compensation of up to 600 Euros, if you reached your final destination later than three hours.
Stansted Airport Flight Cancellations
If you were informed about Stansted cancelled flight without prior notice of at least 14 days, you can either apply for a refund, or you may ask for an alternate flight.
If your alternate flight delays for more than 2 hours, you could be eligible for compensation. You can claim compensation between 125€ and 600€ depending upon ….
days you were informed before
length of delay, and
route distance
Missed Flight Connection
You may be eligible for missed flight compensation up to 600€ under the European Union Regulation EC261, if …
→

the same airline operates your connecting flight(s) which you missed due to a delay or cancellation of your first flight, and

→

the delay at the final destination is more than three hours.
Am I eligible to claim compensation?
EC Regulation 261/2004 is European law, it applies to EU airspace. You do not have to be an EU citizen to claim delayed flight compensation.
It states that you can claim for flights departed from an airport located in the EU Member States (with any airline), or arrived at an airport located in the EU Member States with an EU regulated airline.
| Origin and Destination | EU Airline | Non-EU Airline |
| --- | --- | --- |
| EU ✈ EU | ✅ | ✅ |
| EU ✈ Non-EU | ✅ | ✅ |
| Non-EU ✈ EU | ✅ | ❌ |
| Non-EU ✈ Non-EU | ❌ | ❌ |
How to claim compensation for delayed or cancelled flights?
We are specialized in helping airline passengers to get their British airways compensation claim from the airline quickly.
More Info
Check if you can claim using our compensation checker tool.
More Info
Fill in your flight number, date of journey, and some further information.
More Info
For a hassle-free claim, assign us your case by signing the digital contract.
More Info
Our claim experts will take all your hassles, and claim on behalf of you.
More Info
Don't be late, claim for your rights today.
Assign us your claim and let us fight for your rights
Fast, easy, and risk-free compensation claims through "ClaimFlights"
Useful Information About London Stansted Airport
Stansted Airport is located in Stansted Mountfitchet, 42 miles northeast of Central London. Since 2013, it's owned and operated by Manchester Airports Group, before it was owned by BAA.
Stansted Airport is known to be the 4th busiest airport in the United Kingdom in terms of the number of passengers carried, after London Heathrow, London Gatwick and Manchester Airport.
It serves as a base for the number of low-cost airlines. Whereas, it's the largest base for Ryanair, the low-cost carrier, which takes passengers to more than 130 destinations across Europe and the World.
As per the Wikipedia report, in 2018, the total passengers' traffic at Stansted Airport was around 28 million passengers.
IATA & ICAO Code
IATA code of Stansted Airport is "STN" and the ICAO code is "EGSS".
Stansted Airport Terminal & Satellite Buildings
The airport has one main terminal and 3 separate passenger satellite buildings in which the gates are located. One of the buildings is connected by air-bridge and the other two is connected by Airport Transit System.
The main terminal is divided into three sections: check-in desk and main concourse located at the front, Departures located at back left and Arrivals located at back right.
A newly built additional building in 2016 called APV (Advanced Passenger Vehicle) used by Ryanair during peak hours.
81-88Used for UK domestic flights and some international departures
| Airport Satellite Building | Gates | Assigned to… |
| --- | --- | --- |
| Satellite 1 | 1-19 | most of the airlines, except Ryanair. |
| Satellite 2 | 20-39 | Ryanair, Lauda and Jet2 airlines. |
| Satellite 3 | 40-59 | Ryanair Airlines |
| APV | 90-93 | Ryanair, during peak hours |
Stansted Airport Check-in
The check-in zone is available at the front of the main terminal. Please check the information board to find out which check-in desks you need. The airport also has an online check-in facility for your own comfort.
Stansted Airport Destination
Airlines
Country
Destinations
Ryanair
Spain
Almeria, Ibiza, Girona, Alicante, Barcelona, Castellón, Fuerteventura, Gran Canaria, Lanzarote, Madrid, Malaga, Murcia, Palma, Reus, Santander, Santiago de Compostela, Seville, Tenerife, Valencia, Zaragoza, Almería, Girona
Italy
Alghero, Comiso, Ancona, Bari, Bergamo, Bologna, Brindisi, Genoa, Lamezia Terme, Milan–Malpensa, Naples, Palermo, Perugia, Pescara, Pisa, Rome, Trieste, Turin, Venice, Verona, Alghero
France
Brive, Grenoble, Bergerac, Biarritz, Bordeaux, Carcassonne, Dinard, Poitiers, Toulouse, Brive-la-Gaillarde, Clermont-Ferrand, Dole
Poland
Bydgoszcz,Gdańsk, Katowice, Kraków, Lodz, Olsztyn-Mazury, Poznań, Rzeszow, Szczecin, Warsaw, Wrocław
Germany
Berlin, Bremen, Cologne, Dortmund, Dresden, Frankfurt, Hamburg, Nuremberg
Greece
Chania, Corfu, Cephalonia, Kos, Rhodes, Athens, Thessaloniki
France
La Rochelle, Limoges, Lourdes, Marseille, Nantes, Nice
Portugal
Ponta Delgada, Faro, Lisbon, Ponta Delgada
Croatia
Pula, Rijeka, Zadar, Jerez de la Frontera
Morocco
Agadir, Essaouira, Fez, Marrakesh, Rabat
Ireland
Belfast, Cork, Dublin, Kerry, Shannon
Denmark
Aalborg, Aarhus, Bilund, Denmark
Lithuania
Kaunas, Palanga, Vilnius
Czechia
Brno, Ostrava, Prague
Sweden
Gothenburg, Stockholm
Norway
Oslo, Sandefjord
Bulgaria
Plovdiv, Sofia
Ukraine
Kyiv, Lviv
Slovakia
Bratislava
Montenegro
Podgorica
Norway
Sandefjord
Romania
Bucharest
Netherlands
Eindhoven
Hungary
Budapest
Austria
Salzburg
Cyprus
Paphos
Estonia
Tallinn
Latvia
Riga
Jet2.com
Spain
Alicante, Fuerteventura, Gran Canaria, Lanzarote, Málaga, Tenerife, Almería, Girona, Ibiza, Menorca, Murcia, Palma de Mallorca, Reus
Greece
Chania, Corfu, Heraklion, Kefalonia, Kos, Rhodes, Thessaloniki, Zakynthos
Turkey
Antalya, Bodrum, Dalaman, Izmir
Croatia
Dubrovnik, Pula, Split
Italy
Naples, Turin, Verona
France
Grenoble, Lyon, Nice
Austria
Innsbruck, Salzburg
Germany
Friedrichshafen
Cyprus
Larnaca, Paphos
Portugal
Faro, Funchal
Bulgaria
Burgas
Switzerland
Geneva
Malta
Malta
Easyjet
France
Nice, Paris , Bastia, Grenoble, Lyon
Spain
Bilbao, Málaga, Palma de Mallorca, Ibiza, Menorca
Ireland
Belfast
United Kingdom
Edinburgh, Glasgow
Italy
Cagliari, Naples
Croatia
Dubrovnik, Split
Turkey
Bodrum, Dalaman
Slovenia
Ljubljana
Greece
Zakynthos
Netherlans
Amsterdam
Israel
Tel Aviv
Egypt
Hurghada
Switzerland
Geneva
Germany
Munich
Czech Republic
Prague
TUI Airways
Spain
Gran Canaria, Tenerife, Ibiza, Lanzarote, Menorca, Palma de Mallorca
Greece
Corfu, Heraklion, Kefalonia, Kos, Rhodes, Zakynthos
Austria
Innsbruck, Salzburg
Turkey
Antalya, Dalaman
Cyprus
Larnaca, Paphos
Egypt
Hurghada
France
Chambéry
Bulgaria
Burgas
Portugal
Faro
Italy
Turin
British Airways
Spain
Ibiza, Málaga, Palma de Mallorca
Germany
Berlin
Italy
Florence
France
Chambéry
Greece
Mykonos
Portugal
Faro
Titan Airways
France
Calvi, Chambéry, Tarbes
Greece
Preveza
Croatia
Zadar
Air Corsica
France
Ajaccio, Bastia, Calvi, Figari
Pegasus Airlines
Turkey
Istanbul, Izmir
Ural Airlines
Russia
Moscow
Air India
India
Amritsar, Mumbai
Freebird Airlines
Turkey
Antalya, Dalaman
Air Senegal
Senegal
Dakar
Scandinavian Airlines
Denmark
Copenhagen
Austrian Airlines
Austria
Innsbruck
Air Moldova
Moldova
Chisinau
Aurigny
United Kingdom
Guernsey
Eurowings
Austria
Salzburg
Albawings
Albania
Tirana
Lauda
Austria
Vienna
Emirates
United Arab Emirates
Dubai
Stansted Airport News
Get all the latest news or updates on scheduled flights, Stansted arrivals, and departures, etc, on their
official website.
Stansted Airport Weather Delays
Mainly the reason behind Stansted Airport delays is extreme weather, or air traffic congestion. In such adverse weather conditions, or when it's not your fault you should check your flight's status and speak to your airline crew, or alternatively look
for your rights.
Why choose "ClaimFlights"?
No win = No fee
Yes, you read it right, we do not charge any upfront fees until we win the case and get compensation from the airlines.
Success Fee 25%
Our success fee is just 25% (no VAT, if you are a non-EU resident). We have a fantastic success record and fair prices.
No Legal Action Fee
No legal action fee or admin fee. (It's free of charge, and no hidden costs, even if we have to take your case to court).
Best Payout
You get the best payout when compared with the other claim companies. Check out the 
price comparison
.
Close to 100% Success
Close to 100% success ratio in court. Our legal claim experts are well trained and experienced in sending claim letters.
Test Winner
We are a test winner in many flight delay provider tests. And, you get the best payout for your delayed flight.
You may be interested to read the articles below
Choose Your Choice To Claim
Higher Fees (£50 to £500, + Hearing Fees)
Hours of your time are spent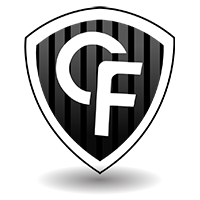 Zero Cost Risk & Additional legal databases
Only takes 2 minutes to claim
Close to 100% Success rate
Low cost risk, most airlines ignore customer claims
Case might end up in court


We help in many languages - ClaimFlights International Websites