Amsterdam Flight Delays or Cancellations
If the flights to and from Amsterdam Airport were delayed or cancelled, air passengers could be entitled to compensation up to 600€ under EC 261 rule.
Enter your flight details and check how much you can claim
Here is an ultimate guide to claim compensation for Amsterdam Airlines flight delays, cancellations, and denied boarding incidents under EU Flight Delay Compensation Regulation EC 261/2004.
Schiphol Amsterdam Airport flight delay or cancellation
Are you one of the victims facing Amsterdam Airport delays or cancellations, and don't know how to go about it?
You may have the right to compensation or refund. Here is all you need to know about, whether your flight was delayed or cancelled.
You reached the final destination later than 3 hours
You have been departed from Amsterdam Airport Schiphol (AMS)
You arrived at Amsterdam Airport with an EU-registered airline
And, the delay was not due to extraordinary circumstances
The amount of compensation varies between 250€ to 600€ depending upon the route distance and length of the delay.
How much can you claim for Amsterdam Airport delays ?
The amount that you can claim depends on the length of the delay and distance of your flight:
Short distance
(up to 1500 km)
Medium distance
(1501 to 3500 km)
Long distance
(more than 3500 km)
e.g. Frankfurt to Madrid
e.g. Frankfurt to Turkey
e.g. Frankfurt to New York
€250
€400
€600*
* the amount may get reduced by 50%, i.e., you may get up to 300€ for distance over 3500 km when EU borders were not crossed.
Your Flight Has Been Delayed or cancelled. What Should You Do?

Ask a reason for delay
Ask the airline for a reason behind it. Get confirmation in writing from the airlines' customer service.
Note Arrival Time
Note the flights' arrival time, i.e., when the aircraft door was opened and passengers were allowed to step out.
Collect Evidence
Collect evidence such as pictures of arrival board, boarding pass, receipts, etc., to prove the delay.
Check Eligibility
Enter your flight details into our
claim checker
and check if you are eligible for compensation.
Exchange Contacts
Exchange contact information of co-passengers (which can act as evidence while asking for compensation).
Claim Money Back
Assign us your case for a hassle-free claim (we work on a "No Win – No Fee" basis) and Sit Back & Relax.
Passenger Rights under EU 261 Rule
Under EC Regulation 261/2004, air passengers are entitled to compensation or refund from the airlines, if the airline was responsible for …
☛

flight delays: if you reached the final destination with more than 3 hours delay

☛

flight cancellations: if you were informed about flight cancellation without any prior notice of at least 0 to 14 days of departure

☛

denied boarding: if you were denied to board a flight despite having a valid flight reservation due to overbooking.

☛

missed connecting flight: if you missed your connecting flight due to delay or cancellation of your first flight, and reached later than 3 hours at the final destination.
Whereas, if the flight disruptions were caused due to some extraordinary circumstances there is no compensation.
Examples of such circumstances include strike action (pilot strike, air traffic control strike, etc), security threats, tsunami, extreme bad weather conditions, or any 'Act of God'.
Important: You do not have to be an EU citizen to claim compensation for Schiphol Airport (AMS) delays. You can claim for flights' departed from AMS airport with any airline, or arrived at AMS Airport with an EU-registered airline.
Amsterdam Airport flight delays
Under EU Regulation 261/2004, you are entitled to financial compensation or refund for longer flight delays.
Let's understand, under what circumstances you can claim compensation and when you can ask for a refund.
Amsterdam Airport arrival delays

For flight delays over three hours on Amsterdam Schiphol arrivals, you could be entitled to compensation up to 600€ (or £510).
Flight departure delays
If there's delay at departure, you are eligible for "Right to Care". The airlines must offer:
For 2 Hours Flight Delays
Foods/Snacks
Free meals and refreshments.
Communication
2 free phone calls, email or fax service.
For 5 Hours Flight Delays
Foods/Snacks
Free meals and refreshments.
Communication
2 free phone calls, email or fax service.
Flight
Re-routed to the earliest available flight
Refund
Refund of the ticket cost, if you were unwilling to travel
Accommodation
Hotel accommodation & transport facility for an overnight delay.
Plus, compensation of up to 600 Euros, if you reached your final destination later than three hours.
Amsterdam Schiphol Airport cancelled flights
If your flight to or from Amsterdam has been cancelled without prior notice of at least 14 days, you can either apply for a refund or ask for an alternate flight.
If your alternate flight or re-scheduled flight delays for more than 2 hours, you could be eligible for compensation under EU law.
The amount of compensation is between 125€ and 600€ depending upon …
days you were informed before
length of delay, and
route distance
Whereas, for Amsterdam flights cancelled due to extraordinary circumstances, you are not eligible for compensation.
Missed Flight Connection
You may be eligible for missed flight compensation up to 600€ under the European Union Regulation EC261, if …
→

the same airline operates your connecting flight(s) which you missed due to a delay or cancellation of your first flight, and

→

the delay at the final destination is more than three hours.
Am I eligible to claim compensation?
EC Regulation 261/2004 is European law, it applies to EU airspace. You do not have to be an EU citizen to claim delayed flight compensation.
It states that you can claim for flights departed from an airport located in the EU Member States (with any airline), or arrived at an airport located in the EU Member States with an EU regulated airline.
| Origin and Destination | EU Airline | Non-EU Airline |
| --- | --- | --- |
| EU ✈ EU | ✅ | ✅ |
| EU ✈ Non-EU | ✅ | ✅ |
| Non-EU ✈ EU | ✅ | ❌ |
| Non-EU ✈ Non-EU | ❌ | ❌ |
How to claim compensation for delayed or cancelled flights?
We are specialized in helping airline passengers to get their British airways compensation claim from the airline quickly.
More Info
Check if you can claim using our compensation checker tool.
More Info
Fill in your flight number, date of journey, and some further information.
More Info
For a hassle-free claim, assign us your case by signing the digital contract.
More Info
Our claim experts will take all your hassles, and claim on behalf of you.
More Info
Don't be late, claim for your rights today.
Assign us your claim and let us fight for your rights
Fast, easy, and risk-free compensation claims through "ClaimFlights"
Useful Information About Amsterdam Airport Schiphol
Handling over millions of passengers over domestic and international flights makes Amsterdam Airport as the 3rd busiest airport in Europe in terms of passenger volume.
As per the Wikipedia report, In 2019, the total passengers' traffic of Schiphol Airport was around 71 million passengers.
IATA & ICAO Code
The IATA code of Amsterdam Airport is "AMS" and the ICAO code is "EHAM".
Hub, and Base
AMS Airport serves as the main base for EasyJet and Level. It is operating as a hub for TUI fly Netherlands, Martinair, Transavia, KLM Cityhopper, and for KLM flights.
How many terminals are there at Amsterdam Airport?
AMS Airport has one single terminal and it's split into three large departure halls namely Departure Hall 1, 2 and 3. All three halls are connected with each other. Schiphol Airport has shopping areas for passengers as an additional attraction.
Departure Hall 1: It consists of Pier B and C, both the piers are dedicated to Schengen areas (26 European states) and shares D-Pier with Departure Hall 2. Pier B and C have 14 and 21 gates respectively.
Departure Hall 2: It consists of Pier D and E. Pier D has two levels; lower and upper. The lower level is dedicated to Non-European flights and the upper level is dedicated to European flights.
Departure Hall 3: It consists of three Piers F, G and H/M. Pier F has 8 gates and is dedicated to KLM, Kenya Airlines, China Airlines, and other SkyTeam members.
Pier G has 13 gates and it is dedicated to Non-European Countries. Pier H and M consists of 7 shared gates. Pier H is dedicated to Non-European flights and M is dedicated to European flights.
Airlines & Destinations:
Airline
Country
Cities/City
Norwegian Air Shuttle
United States
New York-JFK, Los Angeles
Sweden
Stockholm-Arlanda
Turkey
Istanbul-Ataturk
Switzerland
Geneva, Zurich
Poland
Warsaw-Chopin
Ukraine
Kiev-Boryspil
Denmark
Copenhagen
Romania
Bucharest
United Arab Emirates
Abu Dhabi
Scotland
Aberdeen
Belgium
Brussels
Hungary
Budapest
Finland
Helsinki
Greece
Athens
Portugal
Lisbon
Czech Republic
Prague
Austria
Vienna
Croatia
Zagreb
Colombia
Bogota
Norway
Oslo
KLM Airlines
France
Bordeaux, Lyon, Montpellier, Nice, Paris-Charles de Gaulle, Toulouse
United Kingdom
Birmingham, London-Heathrow, Manchester, Newcastle upon Tyne
Germany
Berlin-Tegel, Hamburg, Munich, Nuremberg, Stuttgart
Spain
Alicante, Barcelona, Bilbao, Madrid, Valencia
Russia
Moscow-Sheremetyevo, Saint Petersburg
Italy
Milan-Linate, Rome-Fiumicino, Venice
Sweden
Gothenburg, Stockholm-Arlanda
Scotland
Edinburgh, Glasgow-Landvetter
Norway
Bergen, Oslo, Stavanger
China
Beijing, Shanghai-Pudong
Thailand
Bangkok-Suvarnabhumi
Denmark
Billund, Copenhagen
Transavia
Spain
Alicante, Barcelona, Fuerteventura, Gran Canaria, Ibiza, La Palma, Lanzarote, Malaga, Palma de Mallorca, Seville, Tenerife, Valencia
Italy
Bari, Catania, Naples, Turin, Venice
Portugal
Faro, Funchal, Lisbon, Porto
France
Bergerac, Paris-Orly, Nice
Morocco
Casablanca, Marrakech
Greece
Athens, Thessaloniki
Israel
Tel Aviv-Ben Gurion
Austria
Innsbruck
Cyprus
Larnaca
Morocco
Agadir
EasyJet
United Kingdom
Bristol, Liverpool, London (Gatwick, Luton & Stansted), Manchester, Glasgow, Edinburgh
Italy
Catania, Milan (Linate & Malpensa), Naples, Olbia, Rome, Venice
France
Bordeaux, Lyon, Marseille, Nice, Toulouse
Germany
Berlin-Schonefeld, Hamburg
Spain
Malaga, Palma de Mallorca
Israel
Tel Aviv
Ireland
Belfast
Portugal
Lisbon
Czech Republic
Prague
Austria
Vienna
Flybe
United Kingdom
Birmingham, Doncaster/Sheffield, Exeter, London-City, Manchester, Nottingham/East Midlands, Southampton, Dundee
Delta Air Lines
Unites States
Minneapolis/St. Paul, Seattle/Tacoma, New York-JFK, Portland, Boston, Detroit, Newark
Amsterdam Airport News
Get all the latest news or updates on scheduled flights, Schiphol arrivals, and departures, etc. on their
official website.
Schiphol Airport Weather Delays
One of the significant reasons behind delays at Schiphol Airport is when the runways are covered in snow.
Dozens of flights get affected every day due to bad weather or other circumstances. The weather can be a real headache when you want to fly.
In such circumstances when it's not your fault, you should check your flight's status and speak to the airline crew, or alternatively, you can look for compensation.
Why choose "ClaimFlights"?
No win = No fee
Yes, you read it right, we do not charge any upfront fees until we win the case and get compensation from the airlines.
Success Fee 25%
Our success fee is just 25% (no VAT, if you are a non-EU resident). We have a fantastic success record and fair prices.
No Legal Action Fee
No legal action fee or admin fee. (It's free of charge, and no hidden costs, even if we have to take your case to court).
Best Payout
You get the best payout when compared with the other claim companies. Check out the 
price comparison
.
Close to 100% Success
Close to 100% success ratio in court. Our legal claim experts are well trained and experienced in sending claim letters.
Test Winner
We are a test winner in many flight delay provider tests. And, you get the best payout for your delayed flight.
You may be interested to read the articles below
Choose Your Choice To Claim
Higher Fees (£50 to £500, + Hearing Fees)
Hours of your time are spent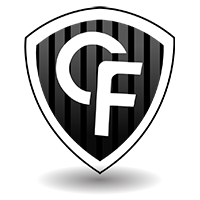 Zero Cost Risk & Additional legal databases
Only takes 2 minutes to claim
Close to 100% Success rate
Low cost risk, most airlines ignore customer claims
Case might end up in court


We help in many languages - ClaimFlights International Websites