EC Regulation 261/2004 – EU Air Passenger Rights
Ever experienced 3+ hours flight delay or cancellations without any notice? If yes, then you may have the right to compensation under EC Regulation 261/2004.
The amount of compensation is up to 600€ per person. Check your flight for free in just 2 minutes
Flight Delay Compensation Claim With ClaimFlights
ClaimFlights provides all of the services necessary to help you make the proper claim for flight delays. This exceptional service shows you the more innovative way to secure your airline delay compensation. Considering that there are between 120.000 and 200.000 flights every day throughout Europe, it is not unusual for a flight to be delayed. To keep you updated regarding the status of your flight, we maintain a detailed database of flight delay information. Our database contains all details concerning delayed or cancelled flights from 2014 up to the present date, for which you are entitled to compensation. You are entitled to receive compensation for flight delays of more than 3 hours.
The flight delay statistics from flightstats reveals that from 22nd August-12th September a total of 156,754 European flights and 196,590 Asia Pacific flights were delayed, due to unavoidable circumstances. Flightstats however does include flights with delays of over 45 minutes. Although such short delays can be burdensome for flight passengers, you may only claim financial compensation for flights with delays of over 3 hours.
Why Choose ClaimFlights?
Here are the reasons that prove Claim Flights to be the ultimate service provider when it comes to claiming compensation for flight delays:
At Claim Flights you can easily opt for the desired services without having to make any additional investment.
Our experts will familiarize you with our services and guide you through the entire process, making it very easy to file a claim.
We provide you with the best lawyers, allowing you to carry out the entire process successfully.
Initially, all you need to do is simply provide us with some basic information with the help of our flight compensation calculator. It is then our responsibility to steer you in the right direction for your claim.
You will experience confidence and complete peace of mind about our services.
Due to these beneficial opportunities, users prefer to select us as their service provider, when making their claim. We ensure a comprehensive backdrop with which you will feel comfortable while making the claim. Claim Flights helps you to easily check for your flights and all of positive approaches necessary to file your claim. Our service will fill you with confidence and give you the peace of mind you need.
What We Do?
After you approach us, we undertake the following, in order to make sure that you receive compensation without experiencing any difficulties:
We forward your claim to the appropriate airline.
We appoint a lawyer who's familiar with all flight delay issues
We communicate with the airline in detail, if due to some reason they deny your claim.
If necessary, we will fight the court case, in order to ensure the enforcement of passenger rights on a "No Win – No Fee" basis.
It's our responsibility to gather information, ensuring the use of our correct law database, weather database, news database and ADS-B flight database.
We represent the claimant in court if necessary.
We are able to collect all essential data in order to manage further detailed communication with the airline, providing them with correct and undeniable evidence.
We always calculate the total amount of the claim in accordance with EU Regulation 261/2004 which helps you to avoid any legal discrepancies.
Overall, this is only a brief outline of the services we provide for all of our users facing problems due to flight delays or cancellations. We know it becomes difficult when the airlines start making excuses and refuse to provide the compensation to which you have every right. Don't worry! We are here to solve all your troubles and to familiarize you with all possible solutions. The airline can't deny your claim as we are well informed about the details of EU Air Passenger Rights.
Step by Step Guide To Make Your Claim
Flight delayed? Need to make a claim? It's easy! Please read through the following points and you will realize just how easy it is to make your claim through us:
Firstly, enter the date of your flight and flight number in order to check the status of your claim.
It will only take 3 minutes to enter all of the necessary details. After doing so, we will continue with our procedure.
Our claim expert will be appointed to handle your case efficiently and we'll carry out detailed research with the help of our extensive database.
A law expert, with whom you will be able to communicate throughout, will be designated to your case.
Your claim amount excluding our fee and taxes will be transferred to your account and you will receive an email confirmation.
The entire process will be stress-free and successful.
Flight Delay Compensation Calculator
We have built a tool known as "Flight Delay Compensation Calculator", through which you have the opportunity to calculate the correct claimable amount. Our website also shows a detailed video revealing how the claim process works with our smarter digitized process. After using our Flight Delay Compensation Calculator you will realize just how easy it is to claim for your flight, if delayed or cancelled or overbooked. Petya Petrova
International Legal Strategist
Petya Petrova-Racheva holds a Master of Law (LLM) degree, and has broad knowledge of European Laws in different countries. She loves travelling and her dog, as well as her family.
Choose Your Choice To Claim
Higher Fees (£50 to £500, + Hearing Fees)
Hours of your time are spent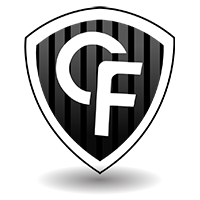 Zero Cost Risk & Additional legal databases
Only takes 2 minutes to claim
Close to 100% Success rate
Low cost risk, most airlines ignore customer claims
Case might end up in court


We help in many languages - ClaimFlights International Websites