Ryanair Flight Delay Compensation
If your Ryanair flight delays for more than 3 hours or was cancelled without prior notice, you might be eligible for compensation under EU or UK law.
Enter your flight details and check how much you can claim
Here is an ultimate guide to claim compensation for Ryanair Airlines flight delays, cancellations, and denied boarding incidents under EU Regulation EC 261/2004.
Ryanair Flight Delays Or Cancellations Rights
If you travelled with Ryanair and your flight was delayed, cancelled or if you missed your flight connection just because your first flight was delayed, or if you were denied boarding due to an overbooked flight, you are entitled to compensation up to 600€ from Ryanair Airlines, under EU 261 Rule.
According to EC Regulation 261/2004, if Ryanair flight delays for 3 hours or more on arrivals or flight cancellations without any intimation, passengers are eligible to claim compensation up to €600. Air passengers should be aware of their rights to compensation for flight delays. Inconvenience due to flight overbooking, missing the connecting flight, flight route change or flight failure are other circumstances when you can request compensation.
You can check how much you can claim using our free flight delay compensation calculator. Just add your basic flight details, such as Ryanair flight number and flight date, which can be available on your boarding pass or flight itinerary. If you further decide to claim through us, provide us with your personal details and assign us by signing the digital contract.
Ryanair Flight Delays / Cancellation / Denied Boarding / Missed Connection Problems
Despite a large number of aircraft, Ryanair flights may be delayed causing deviation from their scheduled times. There may be congestion in air traffic which may lead to flight delays. Also, there are cases of flight cancellations and denied boarding due to flight overbooking, missing the connecting flight or flight route change.
Passengers travelling with Ryanair flights are entitled to compensation up to 600€ for the inconvenience caused to them due to flight delays, cancellations, or denied boarding incidents. Any passengers travelling with Ryanair can claim compensation for flights delays, cancellations, change in flight times, and missed flight connections.
Airlines can deny any compensation payment due to extraordinary bad weather. However, the situation might be very different if the harsh weather conditions at any particular airport are constant or to be expected, and other airlines are allowed to fly. Consistent "normal bad weather" at the airport is not considered an extraordinary situation that would justify the cancellation or delay of flights.
This is due to the fact that the airline has to take normal, and therefore foreseeable, weather conditions into account when scheduling flights, i.e. when deciding whether or not to allow aircraft to fly to and from certain airports. You can find a comprehensive overview of court decisions regarding bad weather in the ClaimFlights free case database.
How much can you claim for Ryanair Airlines Flight delays?
The amount of compensation for Ryanair Airlines' delayed flight is between 250€ to 600€. It depends upon the travel distance and the length of the delay.
Short distance
(up to 1500 km)
Medium distance
(1501 to 3500 km)
Long distance
(more than 3500 km)
e.g. Frankfurt to Madrid
e.g. Frankfurt to Turkey
e.g. Frankfurt to New York
€250
€400
€600*
* the amount may get reduced by 50%, i.e., you may get up to 300€ for distance over 3500 km when EU borders were not crossed.
Your Flight Has Been Delayed or cancelled. What Should You Do?

Ask a reason for delay
Ask the airline for a reason behind it. Get confirmation in writing from the airlines' customer service.
Note Arrival Time
Note the flights' arrival time, i.e., when the aircraft door was opened and passengers were allowed to step out.
Collect Evidence
Collect evidence such as pictures of arrival board, boarding pass, receipts, etc., to prove the delay.
Check Eligibility
Enter your flight details into our
claim checker
and check if you are eligible for compensation.
Exchange Contacts
Exchange contact information of co-passengers (which can act as evidence while asking for compensation).
Claim Money Back
Assign us your case for a hassle-free claim (we work on a "No Win – No Fee" basis) and Sit Back & Relax.
Flight departure delays
If there's a delay at departure, you are eligible for the "Right to Care." The airlines must offer:
For 2 Hours Flight Delays
Foods/Snacks
Free meals and refreshments.
Communication
2 free phone calls, email or fax service.
For 5 Hours Flight Delays
Foods/Snacks
Free meals and refreshments.
Communication
2 free phone calls, email or fax service.
Flight
Re-routed to the earliest available flight
Refund
Refund of the ticket cost, if you were unwilling to travel
Accommodation
Hotel accommodation & transport facility for an overnight delay.
EU Regulation 261 of 2004 for Ryanair flight passengers
EU Regulation 261/2004 would apply to Ryanair passengers if they were departed from any EU airport or from a non-EU airport to an EU destination. Passengers must note that financial compensation is subject to certain conditions and exceptions.
There can be no compensation for a delay or cancellation caused due to extraordinary circumstances under which such delay or cancellation becomes uncontrollable. Examples of such situations include extreme bad weather or security concerns such as fear of a terror attack. In such situations, passengers will not be given any compensation.
Nevertheless, if there is a delay of more than 4 hours for a flight of 3500 km or more; delay of 3 hours or more in an intra-community flight of 1500 km or more; and delay of 3 hours in case of flight under 1500 km, the passenger is entitled to compensation under EU norms as set by the Regulation (EC) No. 261 of 2004.
If you are the air passenger who travelled with Ryanair Airline and your flight was delayed or if your flight gets cancelled (without any prior notice) or for reasons which could have been easily solved then according to Regulation (EC) No. 261/2004, then airlines must pay compensation up to €600. This takes into account the distance that you travelled both within Europe and outside Europe and the time for flight delay, which should be more than 3 hours.
Within EU:
If you travel up to 1,500 km or less, then you can claim up to €250
And over 1,500 km, you can claim up to €400
Between EU Airport And Non-EU Airport:
If you travel up to 1,500 km or less, then you can claim up to €250
If the distance is between €1,500 – 3,500 km, then you can claim up to €400
And if the distance is more than 3500 km and flight delays for more than 4 hours, then you can claim up to €600
Note: If you are travelling to a Non-European country from a Non-European country by a European Flight, the EU 261 Rule won't apply to you. It is only applied in EU-based flights travelling within Europe or to or from an EU Member State.
Am I Eligible To Claim Compensation?
EC Regulation 261/2004 is a European Union Regulation, it applies to EU and Non-EU airspace. You do not have to be an EU citizen to claim flight compensation.
This means that you can claim on flights departing from any airport located in the EU (with any airline) or arriving in the EU (with an EU airline).
Thus you are eligible to claim compensation for flights departed or which were scheduled to depart from an EU airport.
| Origin and Destination | EU Airline | Non-EU Airline |
| --- | --- | --- |
| EU ✈ EU | ✅ | ✅ |
| EU ✈ Non-EU | ✅ | ✅ |
| Non-EU ✈ EU | ✅ | ❌ |
| Non-EU ✈ Non-EU | ❌ | ❌ |
How Can ClaimFlights Help You to Claim Your Money Back From Ryanair
If your Ryanair flight was delayed or your flight reserved for a holiday with Ryanair gets cancelled while you were travelling within Europe, flying with an EU registered flight and you want to claim compensation for the disruptions the airline has caused you, all you have to do is provide us with your flight details (flight number & flight date) and our claim experts will work with various other teams to collect data so that everything goes smoothly.
Our team has access to Ryanair flight information such as the time the flight was delayed, the reason for flight cancellation, flights departure and arrival time, etc., making us more likely to win the compensation. If you have any complaints of Ryanair flight delays or cancellations, you can contact Claim Flights.
What If Ryanair Airline Fails To Help You?
If the airline fails to help you, you can always approach us. Our claim experts will help you with your compensation due from Ryanair. We have a specialised team in place who have access to all the information regarding the flights and will require only the basic details such as your Ryanair flight details, flight number, contact details etc. to help you win the claim in an easy and efficient way.
We work on a "No Win-No Fee" policy which means you as an air passenger don't have to pay anything until we have won the compensation for you. The amount of money that can be claimed depends on the period of delay and the distance of your travel as mentioned earlier, etc. You can also use our Flight Delay Compensation Calculator to check your eligibility and the amount that you can claim from Ryanair.
How to claim compensation for delayed or cancelled flights?
We are specialized in helping airline passengers to get their British airways compensation claim from the airline quickly.
More Info
Check if you can claim using our compensation checker tool.
More Info
Fill in your flight number, date of journey, and some further information.
More Info
For a hassle-free claim, assign us your case by signing the digital contract.
More Info
Our claim experts will take all your hassles, and claim on behalf of you.
More Info
Don't be late, claim for your rights today.
Assign us your claim and let us fight for your rights
Fast, easy, and risk-free compensation claims through "ClaimFlights"
Helpful Information about Ryanair Airlines
Ryanair is an Irish low-cost airline that started its operations in the year 1985 and became one of the recognised airlines in entire Europe and across the world. It holds the record of being the largest and busiest airline in its name.
Headquartered in Swords, Dublin, Ryanair has its primary bases at Dublin and London Stansted Airport. They first started flying people from Waterford (Southeast of Ireland) to London Gatwick on a 15-seater Embraer Bandeirante Aircraft.
In 1986, they obtained permission from the regulatory authorities to start services between Dublin-London routes at a cost far less than their rivals. With such rates, Ryanair soon became one of the biggest carriers in these two routes carrying 82,000 passengers in its first year of operations.
Ryanair carries millions of passengers to their desired destinations annually. In 1986, Ryanair gained control of 85% stake in London European Airways, after which they started providing services from Amsterdam to Brussels.
After the deregulation of the European Union in 1992, the airline obtained the right to operate scheduled services in all the European states giving a significant opportunity for the airline to flourish.
Ryanair owned Buzz from KLM in the year 2003, and by the end of that year, they were flying to 127 different routes. During the same time, the number of passengers grew to 21.4 million. Now, Ryanair has almost 33 countries connected, with 87 bases all around Europe, with 2,000 flights every day having a billion passengers travel with the airline yearly.
Ryanair Airline Code-Share Partners, Destinations, Popular Routes
As of July 2021, Ryanair operates around 450 Boeing 737-800 aircraft, and for crew training and back up purposes they have maintained a single 737-700 aircraft on the roster. Its route network serves around 34 countries in Europe, Morocco in Africa, and the Middle East. On a daily basis, there are about 1800 flights across 200 destinations from 84 bases.
Ryanair Fleet
Ryanair airline has a total of 457 Boeing aircrafts.
| Aircraft | No. of Aircrafts |
| --- | --- |
| Boeing 737-800 | 456 |
| Boeing 737-700 | 1 |
| Boeing 737 MAX 200 | 135 (In Orders) |
| Total | 457 |
Ryanair Destinations
The airline flies to Africa, Asia, Middle East and Europe (its largest number of destinations). In Europe, the airline connects passengers to many of the places as listed below:
| Sr. No. | Country | City / Cities |
| --- | --- | --- |
| 1 | France | Bergerac, Béziers, Biarritz, Bordeaux, Brest, Brive-la-Gaillarde, Carcassonne, Clermont-Ferrand, Deauville, Dole, Figari, Grenoble, La Rochelle, Lille, Limoges, Lorient, Lourdes / Tarbes, Marseille, Montpellier, Nantes, Nice, Nîmes, Paris, Perpignan, Poitiers, Rodez, Saint-Étienne, Saint-Malo / Dinard, Strasbourg, Toulouse, Tours |
| 2 | Spain | Alicante, Almería, Barcelona, Castellón, Fuerteventura, Girona, Gran Canaria, Ibiza, Jerez de la Frontera, Lanzarote, Madrid, Málaga, Menorca, Murcia, Palma de Mallorca, Reus, Santander, Santiago de Compostela, Seville, Tenerife, Tenerife, Valencia, Valladolid, Vigo, Vitoria, Zaragoza |
| 3 | Italy | Alghero, Ancona, Bari, Bologna, Brindisi, Cagliari, Catania, Comiso, Cuneo, Genoa, Lamezia Terme, Milan, Naples, Palermo, Perugia, Pescara, Pisa, Rome, Trapani, Trieste, Turin, Venice, Verona |
| 4 | United Kingdom | Aberdeen, Belfast, Birmingham, Bournemouth, Bristol, Cardiff, Derry, East Midlands, Edinburgh, Glasgow, Leeds / Bradford, Liverpool, London, Manchester, Newquay, Newcastle upon Tyne |
| 5 | Germany | Berlin, Bremen, Cologne / Bonn, Dortmund, Düsseldorf, Frankfurt, Frankfurt-Hahn, Karlsruhe / Baden-Baden, Leipzig / Halle, Memmingen |
| 6 | Poland | Bydgoszcz, Gdańsk, Katowice, Kraków, Lodz (Łódź), Lublin, Olsztyn, Poznań, Rzeszów, Szczecin, Warsaw, Warsaw, Wrocław |
| 7 | Ireland | Cork, Dublin, Kerry, Knock, Shannon |
| 8 | Greece | Athens, Cephalonia, Chania, Corfu, Mykonos, Rhodes, Santorini, Thessaloniki |
| 9 | Bulgaria | Burgas, Plovdiv, Sofia, Varna |
| 10 | Portugal | Faro, Lisbon, Ponta Delgada, Porto, Terceira |
| 11 | Malta | Valletta/Luqa |
| 12 | Netherland | Amsterdam, Eindhoven, Maastricht |
| 13 | Austria | Linz, Salzburg |
| 14 | Ireland | Dublin |
| 15 | Croatia | Pula, Rijeka, Zadar |
| 16 | Cyprus | Paphos, Larnaca |
| 17 | Czech Republic | Brno, Ostrava, Pardubice, Prague |
| 18 | Denmark | Aalborg, Aarhus, Billund, Copenhagen |
| 19 | Finland | Tampere |
| 20 | Hungary | Budapest |
| 21 | Israel | Eilat, Tel Aviv |
| 22 | Lithuania | Kaunas, Palanga, Vilnius |
| 23 | Estonia | Tallinn |
| 24 | Morocco | Agadir, Fez, Marrakesh, Nador, Oujda, Rabat, Tangier |
| 25 | Norway | Haugesund, Oslo |
| 26 | Switzerland | Basel/Mulhouse |
| 27 | Romania | Bucharest, Craiova, Oradea, Timișoara |
| 28 | Serbia | Niš |
| 29 | Sweden | Gothenburg, Stockholm, Stockholm, Växjö |
Ryanair Services and Awards
Ryanair provide low-cost flights to their passengers for all routes and at all time. It provides boarding notification facility to all Ryanair flight passengers about delay or cancellation / denied boarding flights through messages, e-mails or internet.
Ryanair nowadays provide online check-in facility due to long airport check-in queues, so airline passengers can easily board their flights within less time. Ryanair has won the "Europe's Leading Low-Cost Airline" in the year 2003 and 2005.
Ryanair Refund Cancellation Policy
Ryanair refund policy states that their flights are changeable but they cannot be cancelled if you have to cancel your booking before travel. Passengers often ask questions that "Can I cancel a Ryanair flight ticket?" But according to Ryanair flight cancellation policy, if the passenger does not fly with their booked fight then the airfare, fees and charges are non-refundable except Government Tax.
Passengers do not need to update Ryanair if they are unable to travel and if they can't use their flight, they can still use their return flight. Flight dates, routes or times can be changed up to 2.5 hours before the flight departure time via "Ryanair Manage Booking" unless passengers have already checked in, in such case, they can contact Ryanair customer service.
Ryanair Reviews & Statistics
According to Skytrax, Ryanair Airlines has been rated as 5/10 based on more than 1987 customer reviews until December 2021. Although Ryanair sits at the 15th position for World's Best Low-Cost Airlines and ranks 76th (108th in 2016) in the Top-100, Ryanair has a history of charging extra in check-in facilities for baggage (luggage), food and drinks. Ryanair customer service has also been voted as being one of the worst.
In 2002, the airline backflipped on promises made to the millionth passenger and had to pay heavy damages. There have been reports of poor treatment to disabled passengers as well.
In 2007, the airline started charging €2 for its flights to cover the expense arising from the compliance with EC Regulation 261/2004, which makes them liable to pay for the accommodation and food in case flights are delayed or cancelled. Thus, not only you are eligible to claim compensation for your Ryanair delayed or cancelled flights but also avail of hotel accommodation and get free food vouchers.
Why choose "ClaimFlights"?
No win = No fee
Yes, you read it right, we do not charge any upfront fees until we win the case and get compensation from the airlines.
Success Fee 25%
Our success fee is just 25% (no VAT, if you are a non-EU resident). We have a fantastic success record and fair prices.
No Legal Action Fee
No legal action fee or admin fee. (It's free of charge, and no hidden costs, even if we have to take your case to court).
Best Payout
You get the best payout when compared with the other claim companies. Check out the 
price comparison
.
Close to 100% Success
Close to 100% success ratio in court. Our legal claim experts are well trained and experienced in sending claim letters.
Test Winner
We are a test winner in many flight delay provider tests. And, you get the best payout for your delayed flight. Dr. Mirko C. Ulbrich
CEO
Dr. Mirko C. Ulbrich is founder and CEO at Claim Flights GmbH. He has made many Himalaya hiking trips, but has found a passion to grow roses and go hiking in the alpes.
You may be interested to read the articles below
Choose Your Choice To Claim
Higher Fees (£50 to £500, + Hearing Fees)
Hours of your time are spent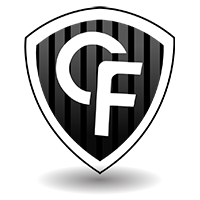 Zero Cost Risk & Additional legal databases
Only takes 2 minutes to claim
Close to 100% Success rate
Low cost risk, most airlines ignore customer claims
Case might end up in court


We help in many languages - ClaimFlights International Websites