Frequently Asked Questions on Delayed or Cancelled Flights
If your flight was delayed over 3 hours, or was cancelled, or you were denied boarding due to overbooking, EC Regulation 261/2004 entitles you to claim compensation up to 600€.
Frequently Asked Questions – Answered by Claim Flights
What is ClaimFlights doing that I could not do by myself?
Claim Flights is a service provider which works to make your life easier. In effect, you are buying peace of mind from us. By hiring Claim Flights, you save yourself the time and effort involved in writing several flight delay compensation letter, communicating with different parties and facing the risk of losing a lot of money if you take an airline to court and lose.
In addition, Claim Flights has access to various delayed flight data and other databases about flight movements, weather and news data, fleet management as well as legal case databases dealing with European and domestic case law.
We have specialised legal knowledge which we will share with the lawyer who takes on your case. By using this knowledge we take the work out of your hands and increase the chances of your claim being paid.
The online process is showing that the flight was not delayed but I have proceeded anyhow – what does this mean?
It means we will have to contact you directly to find out if there is a case for claiming compensation for delayed flight. There might be some special circumstances, for example, if the plane landed on time but you were not allowed to leave the plane for hours, or other special cases which have to be handled individually.
What is ClaimFlights' "Quality Guarantee"?
If our contracted lawyer loses in court but you win the same case with the same facts with another lawyer – or somebody who was on the plane wins in court – we will pay you 100€.*
*Only if we had the same level of knowledge as competitors or the lawyer at the time of case completion, and all documentation was provided. Principal exclusions include lapses of time and bankruptcy of the airline.
How much do I have to pay for engaging the contract lawyers?
There are no costs for engaging the contract lawyers because Claim Flights indemnifies you of all costs. If we lose the dispute in court Claim Flights bears the full costs.
How long will it take until I get my payment of compensation?
The processing time depends on each individual case. We have had cases where we were successful within a few weeks and other cases took more than a year. Clearly, it depends on the respective airline's regulation policy (willingness of settlement) and the legal situation.
It could also be the case that in certain situations we first have to pursue a test case. For that reason, we are not able to make a precise statement of the time your claim will take. Your claims are also insured against the unlikely case of our company going bankrupt. We will keep you informed regularly about the status and the course of the lawsuit.
How can I get the status of my claim?
As soon as there is new information regarding the enforcement of your claim, we will inform you immediately via e-mail. If you have not received any new information it means that there are no new updates regarding your claim at this stage of the process.
Can I also file a claim for another person?
Yes, you can file a claim for all the persons which were part of your booking. Alternatively, any person under your booking can also fill in the online form him/herself.
Does ClaimFlights guarantee that I will receive compensation?
Claim Flights does not guarantee that you will receive compensation. You can however always ask Claim Flights for its opinion on how best to proceed should you encounter any difficulties in pursuing your claim.
How long back can a claim be filed?
In the UK, you can claim for compensation for flights in the last 6 years. In many other European countries, you can claim for at least 3 years from the date of the flight. The calculation starts at the end of the year in which you travelled: if for example, your flight date was 1st January 2015 then you can claim compensation until 31st December 2018 – nearly 4 years.
What if the airline contacts me directly?
When you have filed a claim with Claim Flights and the airline contacts you directly, you should contact Claim Flights immediately. You can reach us by e-mail. It is possible that Claim Flights has already started a legal procedure against the airline on your behalf and has consequently had to cover the costs for this.
If the airline pays you directly, we will invoice you for the costs we have incurred, in accordance of our Terms & Conditions.
Always contact Claim Flights when you are contacted by the airline before accepting any offers that are made to you by the airline.
What documents do I need to file a claim?
Claim Flights needs a copy of several travel documents (booking confirmation, (e)Tickets, boarding pass) before we can pursue a claim for you. You can upload the necessary documents while filing your claim.
Choose Your Choice To Claim
Higher Fees (£50 to £500, + Hearing Fees)
Hours of your time are spent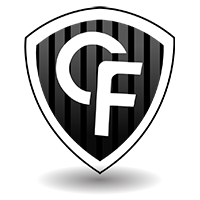 Zero Cost Risk & Additional legal databases
Only takes 2 minutes to claim
Close to 100% Success rate
Low cost risk, most airlines ignore customer claims
Case might end up in court


We help in many languages - ClaimFlights International Websites