British Airways Flight Delay or Cancellation Compensation
If your British Airways (BA) flight was delayed for more than 3 hours or was cancelled without prior notice, you might be eligible for compensation up to 600€ based on the EU 261 rule.
Enter your flight details and check how much you can claim in just 2 minutes
Here is an ultimate guide to claim compensation for British Airways (BA) flight delays, BA flight cancellations, and denied boarding incidents under EU Flight Delay Compensation Regulation EC 261/2004.
British Airways Flight Delays or Cancellations
If your British Airways (BA) flight was delayed or cancelled, you might be entitled to compensation of up to 600€ under EU Regulation 261/2004.
You can claim for more than 3 hours delays, cancellations without prior notice of at least 14 days, or denied boarding due to overbooking.
If you had booked with British Airways or by its subsidiary airline BA CityFlier, and are one of the stranded passengers whose flight was excessively delayed or cancelled, you may ask for British Airways Compensation or BA Refund.
You can fill out the 'BA Claim Form' online, available on our website. It can also be used to calculate the applicable claim amount for your problematic flight. You need to enter your flight details and the reason behind the delay or cancellation.
For departure delays of more than 2 hours, you are entitled to free meals, telephone calls, email access. For more than 5 hours of delays, you can seek a refund of your ticket cost. For an overnight delay, airlines should provide hotel accommodation and transport facilities when stay becomes necessary.
If your flight was cancelled, you might get booked on another flight (subject to availability), or you may ask for a refund of your ticket cost. British Airways flight delay compensation may be applicable for cancelled flights when the alternative flight gets delayed for more than 2 hours on arrival.
BA Flight Disruptions / Denied Boarding / Missed Connection Problems
British Airways flies to more than 160 destinations, including 6 domestic ones. And is also one of the airlines which flies to all 6 permanently inhabited continents.
So heavy regional and international traffic may lead to BA flight delays or cancellations. It comes 2nd after Easyjet in terms of delays in Europe.
Flight passengers travelling with British Airways flights have an absolute right to claim BA flight compensation for delays, cancellations, denied boarding and if you missed your connecting flight.
You might have missed your BA connecting flight just because your first flight has been delayed; also, you might be denied to board the aircraft in the case of overbooking. This would cause you a tremendous amount of inconvenience and could cost you some extra money.
You can be rewarded for this! All you need to do to get the compensation is to check if you are eligible, and we'll do the rest!
How much can you claim for British Airways Flight delays?
The amount of compensation for British Airways' delayed flight is between 250€ to 600€. It depends upon the travel distance and the length of the delay.
Short distance
(up to 1500 km)
Medium distance
(1501 to 3500 km)
Long distance
(more than 3500 km)
e.g. Frankfurt to Madrid
e.g. Frankfurt to Turkey
e.g. Frankfurt to New York
€250
€400
€600*
* the amount may get reduced by 50%, i.e., you may get up to 300€ for distance over 3500 km when EU borders were not crossed.
What should you do if your flight was delayed?
Ask a reason for delay
Ask the airline for a reason behind it. Get confirmation in writing from the airlines' customer service.
Note Arrival Time
Note the flights' arrival time, i.e., when the aircraft door was opened and passengers were allowed to step out.
Collect Evidence
Collect evidence such as pictures of arrival board, boarding pass, receipts, etc., to prove the delay.
Check Eligibility
Enter your flight details into our
claim checker
and check if you are eligible for compensation.
Exchange Contacts
Exchange contact information of co-passengers (which can act as evidence while asking for compensation).
Claim Money Back
Assign us your case for a hassle-free claim (we work on a "No Win – No Fee" basis) and Sit Back & Relax.
Flight departure delays
If there's a delay at departure, you are eligible for the "Right to Care." The airlines must offer:
For 2 Hours Flight Delays
Foods/Snacks
Free meals and refreshments.
Communication
2 free phone calls, email or fax service.
For 5 Hours Flight Delays
Foods/Snacks
Free meals and refreshments.
Communication
2 free phone calls, email or fax service.
Flight
Re-routed to the earliest available flight
Refund
Refund of the ticket cost, if you were unwilling to travel
Accomodation
Hotel accommodation & transport facility for an overnight delay.
Don't Be Late To Ask for Compensation or Refund from British Airways
As the air passenger traffic exceeds one hundred million annually, British Airways flights may get delayed or cancelled.
According to the EU flight delay compensation rule, air passengers should not tolerate the inconvenience caused to them, and they should ask for reimbursement from British Airways Airline.
EC Regulation 261/2004 entitles British Airways (BA) flight passengers to claim up to 600€ for delays at the final destination for more than 3 hours.
EC Regulation 261/2004 EU Rights for BA Flight Passengers
EC Regulation 261/2004 (dated 17 February 2005) applies to air passengers departing from any EU airport or from a non-EU airport with an EU airline to an EU destination.
Passengers must also note that compensation is subject to certain conditions and exceptions. There will be no compensation for delay/cancellation caused due to extraordinary circumstances (such as extremely bad weather conditions, Tsunami, Coronavirus, or any other 'Act Of God'), under which such delay or cancellation becomes uncontrollable.
Examples of such situations include extreme bad weather or security concerns such as fear of terror attacks. In such situations, passengers are not eligible for compensation.
Nevertheless, if there is a delay of more than 4 hours for a flight of 3500 km or more; delay of 3 hours or more in the intra-community flight of 1500 km or more; and delay of 3 hours in case of flight under 1500 km, the passenger is entitled to claim compensation under EU norms as set by the Regulation. This entitlement is when extraordinary circumstances do not cause the delay.
If you are an air passenger travelling with BA flights and your flight had been delayed or cancelled (without any prior notice) or for reasons which could have been easily solved, then according to Regulation (EC) No. 261/2004, BA flight passengers can claim up to 600€ as compensation. This considers the distance you travel both within Europe and Outside Europe and the duration of delay, which should be more than 3 hours.
Within EU:
If you travel up to 1,500 km or less, then you can claim up to 250€
And over 1,500 km, you can claim up to 400€
Between EU Airport And Non-EU Airport:
If you travel up to 1,500 km or less, then you can claim up to 250€
If the distance is between 1,500 – 3,500 km, then you can claim up to 400€
And if the distance is more than 3500 km and flight delays for more than 4 hours, then you can claim up to 600€
Note: If you are travelling to a Non-European country from a Non-European country by a European Flight, the EU 261 Rule won't apply to you. It is only applied in EU-based flights travelling within Europe or to or from an EU Member State.
Am I Eligible To Claim Compensation?
EC Regulation 261/2004 is a European Union Regulation; it applies to EU and Non-EU airspace. You do not have to be an EU citizen to claim flight compensation.
This means that you can claim on flights departing from any airport located in the EU (with any airline) or arriving in the EU (with an EU airline).
Thus, you can claim compensation for BA flights that departed or were scheduled to depart from an EU airport.
| Origin and Destination | EU Airline | Non-EU Airline |
| --- | --- | --- |
| EU ✈ EU | ✅ | ✅ |
| EU ✈ Non-EU | ✅ | ✅ |
| Non-EU ✈ EU | ✅ | ❌ |
| Non-EU ✈ Non-EU | ❌ | ❌ |
ClaimFlights – Flight Compensation Firm. How can ClaimFlights help you to Claim your Money back?
If your BA flight was delayed or cancelled while you were travelling within Europe or from European airports, and you want to claim reimbursement for the inconvenience caused to you, all you have to do is provide us with your flight details (flight number & flight date) and our claim experts will work with various other teams to collect data so that everything goes smoothly.
Our team has access to British Airways flight information, such as when the flight was delayed, the actual reason for flight delay or cancellation, flights departure and arrival time, etc., making us more likely to win the compensation.
If you have any complaints regarding BA flight delays or cancellations, or denied boarding, you can contact us to get an effective claim.
Claim for your Rights with ClaimFlights!
If your flight is delayed and you are wondering whether you can get compensation or not, then ClaimFlights is the correct address for you. A team of claim experts at ClaimFlights can help you file your case against BA airline. All you need to do is provide us with your flight number and flight date.
British Airways is liable to pay a refund due to denied boarding resulting from the flight's overbooking or if you miss your connecting flight due to the current flight delay. Flight cancellation and postponed flights are other possible reasons to claim compensation.
BA airline does not always answer flight delay claim letters from customers. Therefore, if you want to ensure that you get your money back, you can always use our service.
Our flight compensation calculator is a great tool to help you calculate the amount you are entitled to claim from the airline. Don't delay and claim your British Airways compensation for the delayed flight today.
ClaimFlights claiming process is straightforward to use, and providing us with the desired information doesn't take more than 3 minutes of your precious time.
How to claim compensation for a delayed flight?
We are specialized in helping airline passengers get their compensation from the airline.
More Info
Check if you can claim using our compensation checker tool.
More Info
Fill in your flight number, date of journey, and some further information.
More Info
For a hassle-free claim, assign us your case by signing the digital contract.
More Info
Our claim experts will take all your hassles, and claim on behalf of you.
More Info
Don't be late, claim for your rights today.
ClaimFlights "No Win No Fee" Claims
Team of Claim Experts at ClaimFlights helps you claim your money back from the airline in case of delayed, cancelled, overbooked, or missed flights. Our expert team can file the claim on your behalf and pursue it with the airline.
You are charged only in case of success. Our fee is significantly less as compared with other claim companies. ClaimFlights takes up your case on a No Win No Fee basis and makes sure that you get the right amount in time.
How to Claim Compensation from British Airways?
Many air passengers often wonder about the procedure by which they can make their claim from the airlines for flight-related issues. We facilitate a free claim letter template to claim directly from the airlines, use it for free.
You can use our claim form to file your claim through us. Our team of experts can pursue your claim, ensuring that you get the right amount of money in the right time.
You can check British Airways flight status on the flight tracker at the airport to be sure about the delay time, cancellation status, which you can use to file your claim.
You can let us know about your flight problem through the British Airways claim form available on our website after entering your flight number and flight date into the Flight Compensation Calculator.
Passengers travelling with British Airways should know that the airline is liable to pay you money back if the flight is delayed or cancelled under the EU 261 Rule. British Airways have their own terms and conditions for flight delay and cancellation. On the basis of those terms and in accordance with the EU passenger rights regulations, British Airways review the passenger's case and pay a compensatory amount to them.
Calculate The Amount Airline Owes You
Passengers often remain unaware of their rights and end up claiming a very futile amount compared to what they are entitled to claim.
At ClaimFlights, the exact compensation amount can be calculated with the help of the Flight Delay Compensation Calculator.
After you know the exact amount, you are entitled you can use our claim form to file the claim. You may need to enter further details about yourself & co-passengers for whom you would like to claim compensation from the airlines. That's all. You can also compare the receivable compensation amount provided by us with other flight delay claims companies.
ClaimFlights claiming process is easy to use, and you can provide us with all your desired information in less than 3 minutes. We have access to a lot of insider information on flight delays and cancellations to claim precise flight compensation on behalf of you.
Assign us your claim and let us fight for your rights
Fast, easy, and risk-free compensation claims through "ClaimFlights"
Useful Information about British Airways
British Airways, often abbreviated as BA, is the largest airline in the United Kingdom. It is the flag carrier of the UK, and its main hubs are located at London Heathrow Airport and London Gatwick Airport. With its fleet size of over 270, it covers many destinations worldwide. It has a major presence at London Gatwick Airport and has its base at London City Airport.
British Airways is a European Airline, formed on 31st March 1974, by merging four airlines: two nationalized airlines, British Overseas Airways Corporation and British European Airways, and two smaller regional airlines, Cambrian Airways and Northeast Airlines, which are from Cardiff and Newcastle upon Tyne respectively.
It is one of the founding members of Oneworld Airline Alliance along with American Airlines, Cathay Pacific, Qantas and Canadian Airlines. British Airways Airline also merged with Iberia Airlines creating International Airlines Group (IAG) on 21st January 2011. This merger made the airline the 3rd largest airline in terms of revenue globally, and the 2nd largest in Europe in terms of passenger carried.
British Airways Subsidiaries
Its subsidiary airlines include BA CityFlier, OpenSkies, British Airways World Cargo and British Airways Limited. BA CityFlier, whose headquarters is at Didsbury Manchester, England, UK, primarily focuses on serving the financial market and some leisure destinations, while OpenSkies flies between Paris and USA (New York JFK and Newark Airport), with its headquarters at Rungis, France.
British Airways Limited caters premium services for passengers travelling between London and New York. While British Airways World Cargo is the world's 12th largest cargo airline based on total freight tonne-kilometres flown. Its operating aircraft serves Asia, North America, the Middle East and Europe from their base at London-Stansted Airport.
British Airways Codeshare Partners
British Airways shares Codeshare Agreements with European as well as International Airlines. Following are the list of EU & non-EU airlines, along with BA has code-share agreements:
European Airlines
International Airlines
Codeshare agreements allow British Airways to use the corresponding flight of the code-share partner airline under their name and market of their products on their flights.
British Airways Fleets
British Airways (BA) is also known for its enormous number of aircrafts that it has working under its belt. As per British Airways Annual Report 2017 current fleet size of British Airways is 288 which include 126 Boeing aircrafts, 142 Airbus aircrafts and 20 Embraer aircraft.
| Boeing | Number Of Aircrafts | Airbus | Number Of Aircrafts | Embraer | Number Of Aircrafts |
| --- | --- | --- | --- | --- | --- |
| 747-400 | 36 | A318-100 | 1 | E170 | 6 |
| 767-300ER | 7 | A319-100 | 44 | E190 | 14 |
| 777-200 | 3 | A320-200 | 67 | — | — |
| 777-200ER | 43 | A321-200 | 18 | — | — |
| 777-300ER | 12 | A380-800 | 12 | — | — |
| 787-8 | 9 | — | — | — | — |
| 787-9 | 16 | — | — | — | — |
| Total | 126 | Total | 142 | Total | 20 |
British Airways Destinations
British Airways flies to more than 160 destinations, including 6 regional ones. And is also one of the airways which fly to all 6 permanently inhabited continents along with Air China, Delta Air Lines, Emirates, Etihad Airways, Korean Air, Qantas, Qatar Airways, Singapore Airlines, South African Airways, and United Airlines.
Some of the most popular British Airways destinations are from London to New York, Orlando, Cape Town, Barbados, Dubai, Boston, Glasgow, Miami, Washington etc.; direct flights such as Las Vegas to Heathrow, Manchester to Heathrow and Johannesburg to London.
BA European Destinations
| Sr. No. | Country | City |
| --- | --- | --- |
| 1 | United Kingdom | London (Gatwick, Stansted, Heathrow, Luton) Edinburgh, Manchester, Newcastle upon Tyne, Glasgow, Aberdeen, Leeds, Belfast |
| 2 | Germany | Berlin, Munich, Düsseldorf, Frankfurt, Hamburg, Munich, Stuttgart, Hanover |
| 3 | Spain | Alicante, Madrid, Malaga, Barcelona, Ibiza, Menorca, Tenerife |
| 4 | France | Paris, Toulouse, Bordeaux, Nice |
| 5 | Switzerland | Geneva, Zurich, Basel |
| 6 | Ireland | Dublin |
| 7 | Portugal | Lisbon |
| 8 | Denmark | Copenhagen |
| 9 | Malta | Malta |
| 10 | Romania | Bucharest |
| 11 | Turkey | Istanbul |
| 12 | Denmark | Copenhagen |
| 13 | Netherland | Amsterdam |
| 14 | Russia | Moscow |
BA International Destinations
| Sr. No. | Country | City |
| --- | --- | --- |
| 1 | Canada | Montreal |
| 2 | United States | New York JFK, Chicago, Miami, Las Vegas, |
| 3 | Argentina | Buenos Aires |
| 4 | UAE | Dubai |
| 5 | Israel | Tel Aviv |
| 6 | Malaysia | Kuala Lumpur |
| 7 | Mauritius | Mahebourg |
| 8 | Colombia | Bogota |
| 9 | India | Goa |
| 10 | Australia | Sydney |
British Airways Reviews, Loyalty Programs and Customer Services
Skytrax, which rates airlines based upon their performance and customer services (comprises in-flight meals, inflight entertainment such as movies, free Wi-Fi etc.), has rated British Airways 5 out of 10 stars depending upon 3225 customer reviews on December 2021.
In terms of loyalty programs, BA offers something called the executive club, which allows passenger's access to special lounges and dedicated fast queues making your flight check-in easy. This offer is further sub-categorized according to the air passenger's class.
British Airways provide different four travel classes to their air passengers. BA Passengers can choose to depend upon their taste and budget. Following are the four different classes:
1. Economy Class: British Airways economy class offers two services, namely Euro Traveller for flights flies within the UK and Europe and World Traveller for long-haul international flights.
2. Premium Economy Class: World Traveller Plus is BA's premium economy service available for selected international flights.
3. Business Class: British Airways Business Class offers additional services such as a luxurious seating plan, lounge access, quality meals and drinks. It offers 3 different services as follow:
Club Europe for flights flies within the UK and Europe.
Club World for longer international destinations.
Club World London City specifically for flights between London City and New York JFK.
4. First Class: British Airways offers dedicated services to their first-class passengers. This service is available for only selected international flights.
Air passengers can join the British Airways executive club for free and get more rewards and benefits like BA miles, cabin upgrades, stay in hotels and car rental, etc. Air passengers appreciate the performance of British Airways for onboard services. Recently, British Airways Has Won the "Global Traveler 2017- Wines on the Wing" award and holds many more awards from all the past years.
British Airways Flights Statistics
Based on the news reports for the time period of Nov 2017, says that British Airways is the 2nd largest airline with 29,448 flights that fly around the world, with 5006 flights getting delayed (47 on avg.) after EasyJet airline around 4200 flight was delayed.
In case if British Airways delays for more than 3 hours or was cancelled without any prior notifications, then according to the EU 261/2004 rule, you are entitled to claim compensation from British Airways up to 600€.
British Airways Delayed Baggage Compensation Policy
British Airways takes great responsibility in carrying your bags safely and effectively to your final destination, but anything can go wrong; that's why BA pulls out everything to fix it as quickly as possible.
If you are one of the air passengers whose baggage has been delayed at your final destination, then you can contact British Airways Official Website. You can report your missing luggage to BA within 8 days of the bag going missing.
However, if you are still at the airport, you can report your missing bag to some member or airport staff. On the other hand, if you are out of the airport, you can report for your baggage online. It's easy!
In the worst-case scenario, if your baggage goes missing, you can even claim compensation for your lost or delayed baggage with the British Airways Baggage Claim Form available.
Note: It may take several days to reunite bags with their owners.
British Airways Cancellation Policy
British Airways cancellation policy allows passengers to cancel their ticket if passenger no longer wishes to travel with British Airlines and get their refunds, including taxes. To claim a refund from British Airways Airlines, you will have to fill up the online form.
How to cancel a British Airways Flight Tickets?
If you have booked BA tickets with any travel agent and wish to cancel your ticket, you will have to contact them and ask them to cancel your flight.
If you have booked your ticket or e-ticket from the British Airways Official Website, then you have to log in to your account and follow these simple steps:
Go to Manage my bookings
Select your desired flight
Click "Change/Cancel booking"
Follow the next instructions
Note: British Airways may charge the cancellation fee or difference in the price of a new ticket. Also, passengers can use British Airways flexible ticket service in which the fare on selected flights permits changes and refunds with no penalty.
British Airways Customer Service is available 24*7 for passengers. Passengers can contact BA through e-mail or from a 24-hour helpline/phone number for any query. In case of emergency, you can call British Airways Emergency Contact Number: 0344 493 0787.
Passengers can also download the British Airways app from the store for booking and to track flight status.
British Airways app also features check-in and boarding passes downloading options. Passengers can check their BA flight schedules or timetables over the app.
Why choose "ClaimFlights"?
No win = No fee
Yes, you read it right, we do not charge any upfront fees until we win the case and get compensation from the airlines.
Success Fee 25%
Our success fee is just 25% (no VAT, if you are a non-EU resident). We have a fantastic success record and fair prices.
No Legal Action Fee
No legal action fee or admin fee. (It's free of charge, and no hidden costs, even if we have to take your case to court).
Best Payout
You get the best payout when compared with the other claim companies. Check out the 
price comparison
.
Close to 100% Success
Close to 100% success ratio in court. Our legal claim experts are well trained and experienced in sending claim letters.
Test Winner
We are a test winner in many flight delay provider tests. And, you get the best payout for your delayed flight. Dr. Mirko C. Ulbrich
CEO
Dr. Mirko C. Ulbrich is founder and CEO at Claim Flights GmbH. He has made many Himalaya hiking trips, but has found a passion to grow roses and go hiking in the alpes.
You may be interested to read the articles below
Choose Your Choice To Claim
Higher Fees (£50 to £500, + Hearing Fees)
Hours of your time are spent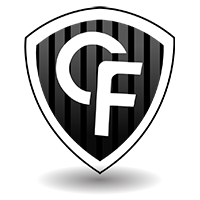 Zero Cost Risk & Additional legal databases
Only takes 2 minutes to claim
Close to 100% Success rate
Low cost risk, most airlines ignore customer claims
Case might end up in court


We help in many languages - ClaimFlights International Websites