Iberia Airlines Flight Delay Compensation
If your Iberia Airlines flight delays for more than 3 hours, or was cancelled without prior notice, you may be eligible for compensation up to 600€ based on EU 261 rule.
Enter your flight details and check how much you can claim:
Here is an ultimate guide to claim compensation for Iberia Airlines flight delays, cancellations, and denied boarding incidents under EU
Flight Delay Compensation
Regulation EC 261/2004.
Iberia Airlines Delayed / Cancelled Flights Compensation
If any passenger happens to be traveling through any of the airlines which are the part of Iberia airlines or IAG and flight was delayed or canceled due to reasons which they could have been controlled, then Iberia flight passenger is liable to claim compensations up to €600 from Iberia airline as per air passenger rights Regulation (EC) No. 261/2004.
If in case you have already approached Iberia airline and haven't received any response from them for flight delays, cancellation, denied boarding or missed the connecting flights may due to flight route changes, you can always seek help from Claim Flights who will take responsibility to get paid your compensation from Iberia airlines for the inconvenience caused to you.
Claim Flights have access to all the information needed and the best people to help you at a minimum fee. To know how much you can claim from Iberia airlines for flight compensation check our free flight compensation checker. Our claiming process is easy as you only need to provide us with your Iberia airline flight number, date of journey, flight delay/cancellation reason and your contact details to submit the claim for flight delays, cancellations, or denied boarding.
Iberia Airlines Flight Delays / Cancellation / Denied Boarding Problems
Sometimes incidents such as flight delays or cancellations cause a lot of hassle and financial burden to air passengers. So if you have faced any problem with Iberia airline flights such as flight delayed for more than 3 hours; flight cancelled without any prior notice; denied boarding due to over booked flight tickets. You could be entitled to claim compensation up to 600 € from Iberia airline in accordance with EC Regulation 261/2004 air passengers right.
Apart from compensation, passengers are also entitled to "right to care" facilities in case of flight delays, which include faxes or e-mails, two free phone calls, meals and refreshments, free transportation and hotel accommodation (If there is over-night flight delays or stay required).
How much can you claim for Iberia Airlines Flight delays?
The amount of compensation for Iberia Airlines delayed flight is between 250€ to 600€. It depends upon the travel distance and the length of the delay.
Short distance
(up to 1500 km)
Medium distance
(1501 to 3500 km)
Long distance
(more than 3500 km)
e.g. Frankfurt to Madrid
e.g. Frankfurt to Turkey
e.g. Frankfurt to New York
€250
€400
€600*
* the amount may get reduced by 50%, i.e., you may get up to 300€ for distance over 3500 km when EU borders were not crossed.
Your Flight Has Been Delayed or cancelled. What Should You Do?

Ask a reason for delay
Ask the airline for a reason behind it. Get confirmation in writing from the airlines' customer service.
Note Arrival Time
Note the flights' arrival time, i.e., when the aircraft door was opened and passengers were allowed to step out.
Collect Evidence
Collect evidence such as pictures of arrival board, boarding pass, receipts, etc., to prove the delay.
Check Eligibility
Enter your flight details into our
claim checker
and check if you are eligible for compensation.
Exchange Contacts
Exchange contact information of co-passengers (which can act as evidence while asking for compensation).
Claim Money Back
Assign us your case for a hassle-free claim (we work on a "No Win – No Fee" basis) and Sit Back & Relax.
Flight departure delays
If there's a delay at departure, you are eligible for the "Right to Care." The airlines must offer:
For 2 Hours Flight Delays
Foods/Snacks
Free meals and refreshments.
Communication
2 free phone calls, email or fax service.
For 5 Hours Flight Delays
Foods/Snacks
Free meals and refreshments.
Communication
2 free phone calls, email or fax service.
Flight
Re-routed to the earliest available flight
Refund
Refund of the ticket cost, if you were unwilling to travel
Accommodation
Hotel accommodation & transport facility for an overnight delay.
EC Regulation 261/2004 – Iberia Flight Passengers Rights
EC Regulation 261/2004 (dated 17 February 2005) applies to air passengers departing from any EU airport, or from a non-EU airport with an EU airline to an EU destination. Passengers must note that flight delay compensation is subject to certain conditions and exceptions.
There will be no compensation for a delay or cancellation caused by an extraordinary circumstance, under which such delay or cancellation becomes uncontrollable. An example of such situations includes bad weather or security concerns such as fear of a terror attack. In such situations, passengers will not be given any compensation.
Nevertheless, if there is a delay of more than 4 hours for a flight of 3500 km or more; delay of 3 hours or more in intra-community flight of 1500 km or more; and delay of 3 hours in case of flight under 1500 km, the passenger is entitled to claim compensation under EU norms as set by the Regulation. This entitlement is when the delay is not caused by extraordinary circumstances.
If you are an air passenger travelling with Iberia airline and your flight has been delayed or cancelled (without any prior notice) or for reasons which could have been easily solved then according to Regulation (EC) No. 261/2004, Iberia flight passengers can claim up to 600€ as flight delay compensation. This takes into account distance that you travelled both within Europe and Outside Europe and the time for flight delay which should be more than 3 hours.
Within EU:
If you travel up to 1,500 km or less, then you can claim up to 250€
And over 1,500 km, you can claim up to 400€
Between EU Airport And Non-EU Airport:
If you travel up to 1,500 km or less, then you can claim up to 250€
If the distance is between 1,500 – 3,500 km, then you can claim up to 400€
And if the distance is more than 3500 km and flight delays for more than 4 hours, then you can claim up to 600€
Note: If you are travelling to a Non-European country from a Non-European country by a European Flight, EU 261 Rule won't apply to you. It is only applied in the case of EU based flights travelling within Europe or to or from an EU Member State.
Am I Eligible To Claim Compensation?
EC Regulation 261/2004 is a European Union Regulation, it applies to EU and Non-EU airspace. You do not have to be an EU citizen to claim flight compensation.
This means that you can claim on flights departing from any airport located in the EU (with any airline) or arriving in the EU (with an EU airline).
Thus you are eligible to claim compensation for flights departed or which were scheduled to depart from an EU airport.
| Origin and Destination | EU Airline | Non-EU Airline |
| --- | --- | --- |
| EU ✈ EU | ✅ | ✅ |
| EU ✈ Non-EU | ✅ | ✅ |
| Non-EU ✈ EU | ✅ | ❌ |
| Non-EU ✈ Non-EU | ❌ | ❌ |
How To Claim Compensation?
Claim Experts at Claim Flights can help you to claim compensation for your flight delays / cancellations / denied boarding. All you need to do is provide your Iberia flight number and flight delay status to them.
Our Flight Delay Compensation Calculator will calculate the compensatory amount that you are entitled to claim from airline. Claim Flights and its team of expert consultants make sure that you get the right amount of money in time.
When Can I Claim Compensation From Iberia Airlines?
If you are an Iberia airline passenger and you are still wondering whether you can claim compensation or not, then Claim Flights can help to inform you about the exact status of your compensation case. Claim Flights file your case in accordance with EU passenger rights regulation, according to which, you are eligible to claim a refund from airlines if your flight has been delayed, cancelled or postponed without prior notice.
You can also demand money back if you missed the connecting flight or in case inconvenience was caused by flight overbooked. Claim Flights can help you to estimate compensation amount that you can claim from Iberia airlines.
Ultimate Way To Claim Compensation With Claim Flights
Many times, passengers are not aware of EU air passenger rights, which will help them get flight delay compensation or flight cancellation compensation from Iberia airlines. Claim Flights helps passengers know their rights and file their compensation claims with the airlines.
We care of all the air passengers and have a number of resources that can help facilitate compensation claims. Claim Flights Compensation Calculator is a popular tool, anyone can use it to know compensation amount that is due for the delayed or cancelled flight from Iberia airlines. We have an in-house legal counsel and legal experts and are available for online chat with passengers who want help and advice regarding claims.
Our team facilitates the passenger to file a claim on his own. Claim Flights also file claims for passengers, for which very low commission fee is charged, but only if the claim is successful i.e., on a No Win No Fee basis. Claim Flights simplify the claim process what is otherwise a daunting task for a passenger.
How to claim compensation for delayed or cancelled flights?
We are specialized in helping airline passengers to get their British airways compensation claim from the airline quickly.
More Info
Check if you can claim using our compensation checker tool.
More Info
Fill in your flight number, date of journey, and some further information.
More Info
For a hassle-free claim, assign us your case by signing the digital contract.
More Info
Our claim experts will take all your hassles, and claim on behalf of you.
More Info
Don't be late, claim for your rights today.
How We Can Help You To Get Your Money Back From Iberia Airlines
If your flight has been delayed or cancelled while you are travelling within Europe, flying with an EU registered flight and you want to claim compensation for the problem the airline has caused to you, all you have to do is provide us with your Iberia flight details (flight number & flight date) and our claim experts will work with various other teams to collect data so that everything goes smoothly
Our Claim Expert team has access to flight information such as the time by which the flight was delayed, the reason for flight cancellation, flights departure and arrival time, etc. making us more likely to win the compensation. If you have any complaints regarding Iberia airline flight delays or cancellation you can contacts Claim Flights at any time.
Claim For Your Passenger Rights With Claim Flights!
If you are Iberia flight passenger and your flight has been delayed by over 3 hours or your international flight has been cancelled, then you can claim money back from the airline. The airline is liable to pay a refund due to denied boarding resulting from overbooking of the flight or if you miss the connecting flight due to a current flight delay.
Flight cancellation and postponed flights are other possible reasons to claim compensation. Iberia airlines do not always answer for flight delay claim letters from customers. Therefore, if you want to ensure that you get your money back you can use our service.
If your flight is delayed and you are wondering whether you can get compensation or not, then Claim Flights is the right address for you. A team of Claim Professionals in Claim Flights can help you to file your case against the airline.
All you need to do is provide us with your flight number and flight date. Our flight compensation calculator helps you to calculate the amount you are entitled to claim from the airline. Don't delay and claim your delayed flight refund today.
Claim Flights No Win No Fee Claims
Team of Claim Experts at Claim Flights helps you to claim your money back from the airline in case your flights are delayed by 3 hours or more. You can check your flight status with the help of the flight tracker.
The information received from which can be used to file the case against the airline. The compensation calculator helps you to calculate the exact compensation a person is entitled to claim from the airlines. Experts at Claim Flights make sure that you get the right amount of money at the right time.
Assign us your claim and let us fight for your rights
Fast, easy, and risk-free compensation claims through "ClaimFlights"
Useful Information about Iberia Airlines
Iberia airline which is also known as Lineas Aereas de Espana, S.A. Operadora, Sociedad Unipersonal is the national flag carrier of Spain and it is one of the largest airlines in Spain. Its main headquarters is at Madrid with its bases Adolfo Suárez Madrid-Barajas Airport and Barcelona El Prat Airport. Iberia airlines along with British Airways formed an International Airlines Group in the year 2011. This merger resulted in the world's third largest revenue generating airline group and the 2nd largest airline group in Europe. Iberia was established on 28th June 1927 and it started operation on 14th December 1927.
The airline was nationalised on 30th September 1944 and in 1946 it flew between Madrid and Buenos Aires making it the first airline to fly between Europe and America post the world war. The airline is a part of OneWorld Alliance and its subsidiaries include Iberia Express, Air Nostrum & Iberia (IAG) Cargo. Parent company of Iberia airline is International Airlines Group.
Iberia Airline Code-Share Agreements, Fleets
Iberia airline has code-share agreements, which allows them to use their name and market off their products on the flights belonging to the following airlines as of Dec, 2015: Air Berlin, American Airlines, airBaltic, British Airways, Bulgaria Air, Czech Airlines, Meridiana, Royal Air Maroc, Royal Jordanian, S7 Airlines, Ukraine International Airlines, LATAM Airlines, Vueling. And has a total of 79 fleets under its belt which includes:
| Aircraft | Number of Fleets |
| --- | --- |
| Airbus A319-100 | 16 |
| Airbus A320-200 | 12 |
| Airbus A321-200 | 15 |
| Airbus A330-200 | 7 |
| Airbus A330-300 | 8 |
| Airbus A340-300 | 4 |
| Airbus A340-600 | 17 |
| Total | 79 |
Iberia Airline Subsidiaries & Destinations
Iberia Express is based at Madrid and operates short and medium haul flights and began its operation on 25th March 2012. Air Nostrum is also known as Iberia Regional and is based in Valencia. The airline is an independent carrier which operates as a franchisee of Iberia Airlines and Binter Canarias. Iberia Regional has hubs at Barcelona Airport and Madrid – Barajas Airport and operates flights to an extensive network of 91 domestic routes and 51 international routes. Iberia Cargo merged with British Airways World Cargo and together came to known as IAG Cargo from 2011. Iberia Airlines also has shares in Vueling Airlines which is approximately 9.5%.
The airline flies to 17 domestic destinations and 61 international destinations in 36 countries across Africa, America, Asia and Europe. It's most active routes are as follows: Madrid-Bilbao, Madrid-Paris, Lisbon-Madrid, Madrid-Asturias, Madrid-Rome, Madrid-La Coruna, Madrid-Lisbon, Madrid-Brussels, Geneva-Madrid, Zurich-Madrid, Frankfurt-Madrid, Munich-Madrid
Most Frequent Routes Operated By Iberia Airline
| Sr. No. | Country | City |
| --- | --- | --- |
| 1 | Spain | Granada, Jerez de la Frontera, Asturias, Palma de Mallorca, Bilbao, San Sebastian, Gran Canaria, Barcelona, Madrid, Vigo |
| 2 | Italy | Bologna, Florence, Milan Linate, Milan Malpensa, Rome, Venice |
| 3 | Germany | Frankfurt, Hamburg, Munich |
| 4 | United Kingdom | London Heathrow |
| 5 | Switzerland | Geneva, Zurich |
| 6 | Portugal | Lisbon, Porto |
| 7 | France | Paris-Orly |
| 8 | Russia | Moscow |
| 9 | Belgium | Brussels |
| 10 | Austria | Vienna |
Iberia Airlines International Destinations
America Destinations:
Lima in Peru; Caracas in Venezuela; Rio de Janeiro, Sao Pauloin in Brazil; Guayaquil, Quito in Ecuador; Boston, Chicago, Los Angeles, Miami, New York City in USA; Bogota, Cali, Medellin in Colombia; Buenos Aires in Argentina; Mexico City in Mexico; San Jose in Costa Rica
Asia Destination: Tel Aviv in Israel; Shanghai in China;
Africa Destinations: Algiers, Oran in Algeria
Iberia Airline Reviews & Statistics
SkyTrax rated Iberia airline 5 out of 10 stars in terms of services, based upon more than 743 customer reviews till July 2021. Iberia airlines have received 3 stars out of 5 with regards to food and beverages, staff service, seat comforts and value for money while 2 stars out of 5 for in-flight entertainment. According to Flightstats some flights of Iberia airlines has very bad on-time performances, e.g. Iberia flight IB7866 which flies from Madrid to Tel Aviv has very poor rate of 3% to be on time, 21% of time flight were behind the schedule, 29% of the were very late while 45% of time flight was excessively delayed.
Iberia Airlines Services
Iberia airline fleets contain two cabin features: Business Class and Economy Class. So they provide different services to Iberia flight passenger depends on the distance of flight travelled. For Economy Class of Domestic and short-haul flights passenger can buy food beverages onboard. For International or long-haul flights, meals and non-alcoholic beverages provided. Business Class of Domestic and Short Haul flight, food beverages, meals are provided freely, and for International or long-haul flights variety of meals are provided with drinks beverages.
Why choose "ClaimFlights"?
No win = No fee
Yes, you read it right, we do not charge any upfront fees until we win the case and get compensation from the airlines.
Success Fee 25%
Our success fee is just 25% (no VAT, if you are a non-EU resident). We have a fantastic success record and fair prices.
No Legal Action Fee
No legal action fee or admin fee. (It's free of charge, and no hidden costs, even if we have to take your case to court).
Best Payout
You get the best payout when compared with the other claim companies. Check out the 
price comparison
.
Close to 100% Success
Close to 100% success ratio in court. Our legal claim experts are well trained and experienced in sending claim letters.
Test Winner
We are a test winner in many flight delay provider tests. And, you get the best payout for your delayed flight. Dr. Mirko C. Ulbrich
CEO
Dr. Mirko C. Ulbrich is founder and CEO at Claim Flights GmbH. He has made many Himalaya hiking trips, but has found a passion to grow roses and go hiking in the alpes.
You may be interested to read the articles below
Choose Your Choice To Claim
Higher Fees (£50 to £500, + Hearing Fees)
Hours of your time are spent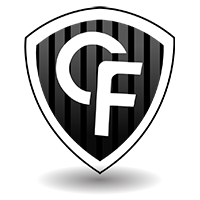 Zero Cost Risk & Additional legal databases
Only takes 2 minutes to claim
Close to 100% Success rate
Low cost risk, most airlines ignore customer claims
Case might end up in court


We help in many languages - ClaimFlights International Websites