Bad Weather conditions Flight Delay
If your flight delays or gets cancelled due to normal bad weather you may be eligible to claim compensation from the airlines under EC Regulation 261/2004.
Claiming Compensation for Delayed Flights due to Bad Weather
Airlines can deny any compensation payment due to extraordinary bad weather.
The situation might, however, be very different if the harsh weather conditions at any particular airport are constant or to be expected and other airlines are allowed to fly.
Constant "normal bad weather" at the airport is not considered to be an extraordinary situation that would justify the cancellation or delay of flights.
This is due to the fact that the airline has to take normal, and therefore foreseeable, weather conditions into account when scheduling flights i.e. when deciding whether or not to allow aircraft to fly to and from certain airports.
You should be aware of your rights to claim for flight delays under bad weather conditions.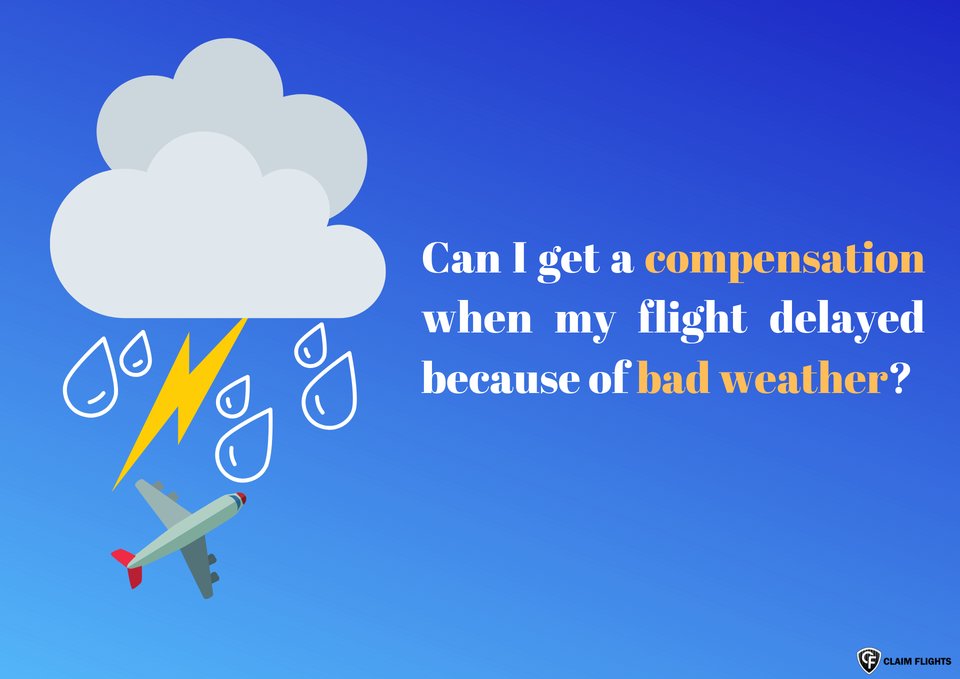 Bad Weather as an Extraordinary Circumstance
Extremely bad weather is usually considered a so-called "extraordinary circumstance". Recent court decisions have set the bar extremely high in order for bad weather to be classified as an "Act of God".
If it is possible for one airline to fly from the airport, during the same bad weather conditions, every other airline is expected to take equal measures in order to be able to fly their passengers.
On the other hand, if it is impossible for any airline to fly due to bad weather conditions, compensation for flight delays and cancellations resulting from bad weather may not be claimed.
Claiming compensation for bad weather-related flight delays is completely dependent on the specific nature of the bad weather conditions. As an air passenger, you are generally entitled to claim compensation in accordance with EC Regulation 261/2004.
According to EC Regulation 261/2004, and under the Montreal Convention, the liability of air flight operators is limited or excluded for events regarded to be the result of extraordinary circumstances as these could not have been avoided even after taking the best reasonable measures.
Extraordinary circumstances could be, meteorological conditions which make it impossible to ensure for the safe operation of flights, political instability, other unexpected shortcomings in-flight safety, strikes and security risks affecting the operation of an already operating aircraft.
However, if bad weather conditions cause one particular flight to be delayed or cancelled and this subsequently results in the delay of a later aircraft, it could be possible to claim compensation for the delay of that later flight.
Know If You Can Claim For Flight Delay Due To Bad Weather Conditions: EU Flight Delay Compensation Exceptional Circumstances

EU Air Passenger Rights in conformity with EC Regulation 261/2004
According to EC regulation 261/2004, air passengers are entitled to claim between 250 € and 600€ for flights that are cancelled or delayed due to bad weather.
The amount of compensations claimable for delayed or cancelled flights depends not only on the reason for the cancellation or delay but also on the distance between the airport of arrival and departure.
Flight delay compensation amounts have been provided in the table below:
| Flight Distance | Extent of the Delay* | Amount of Compensation |
| --- | --- | --- |
| Up to 1500 km | 3 hrs. or more | €250 ($280) |
| 1500 km to 3500 km | 3 hrs. or more | €400 ($450) |
| Over 3500 km | Crossing EU borders and 3 hrs. or more | €600 ($680) |
*complex rules apply to cancelled flights
Air Passenger Rights in case of Flight Delays due to Bad Weather Conditions
Regardless of whether or not the flight delay was caused by an "Act of God", if the delay due to bad weather is of around two hours or more passengers are entitled to:
Hotel accommodation (in case passengers need to stay overnight)
Food and drink in relation to the waiting time
Two telephone calls/email messages/fax/telex
Transportation between the hotel and the airport.
Flight Compensation Calculator
We at Claim Flights help EU air passengers to claim compensation for flight delays or cancellations. Following your delayed or cancelled flight (due to bad weather) you can use our flight compensation calculator for free to find out exactly how much compensation you are entitled to claim.
Choose Your Choice To Claim
Higher Fees (£50 to £500, + Hearing Fees)
Hours of your time are spent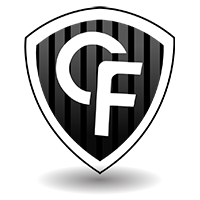 Zero Cost Risk & Additional legal databases
Only takes 2 minutes to claim
Close to 100% Success rate
Low cost risk, most airlines ignore customer claims
Case might end up in court


We help in many languages - ClaimFlights International Websites