Denied Boarding Compensation
If you were denied to board your flight due to overbooking, you may have right to claim compensation of up to 600€ under EU 261 Rule.
Denied Boarding Compensation
Under European Regulation EC 261 of 2004, if you were denied boarding or bumped from a flight, you may be eligible for denied boarding compensation up to 600€.
Usually, the airline may rebook you on an alternate flight, and if it delays for more than 3 hours, you might be entitled to flight delay compensation under the EU law.
Denied boarding is a situation in which you are not allowed to board a flight despite having a valid flight reservation and being on time for check-in. Another term commonly used for describing such a scenario is the passenger being involuntarily "bumped."
People who check-in late are at an increased risk of being bumped. There is however one quick and easy solution to denied boarding is the early check-in.
If a passenger is denied to board or "bumped" from the flight, the airline must offer them an alternative flight or a full refund of the ticket cost. If you arrived at the final destination with a delay or more than 3 hours, you are eligible for compensation under the European Regulation EC261.
When can you claim compensation for denied boarding?
To be eligible for compensation under the European Union Regulation EC 261 …
Your flight's departure should have been scheduled from an EU airport
You should have landed to an EU airport with the EU regulated airline
You reached your final destination with a delay of more than 3 hours
You had checked-in on time OR reached the airport gates on time
Note: EU here means all EU Member States, which also includes Iceland, Liechtenstein, Norway, and Switzerland.
If you had a 3+ hours delay at the final destination with the replacement flight, you can demand compensation. The amount varies depending on the length of the delay and the route distance.
How much can you claim?
Total compensation the airlines owe you, depends upon the length of the delay and the distance of your flight.
Here's how much you can claim for your flight …
Length Of Delay
Travel Distance
Receivable Compensation
Up to 2 hours 59 mins
Any distance
None
3+ hours
Less than 1500 km
250€
Between 1500 km to 3500 km
400€
More than 1500 km and within EU
400€
3 to 4 hours
3500+ km and flight from EU to Non-EU airport
300€
4+ hours
3500+ km and flight from EU to Non-EU airport
600€
In general, If you're eligible for compensation, the airline may pay you immediate cash, or some vouchers, or can rebook on another flight as per your convenience.
If you accept travel vouchers, airline miles, or other sorts of compensation in exchange for your seat then you are no longer eligible to claim under the EU 261 Rule.
There are some other situations like health issues, incomplete travel documents (Passport & Visa), extraordinary circumstances, or security threats, in such cases, your claim could not be valid.
Voluntary Denied Boarding
It is the process of offering up a seat on an oversold flight in exchange for some benefits like airline travel credits, vouchers, and hotel rooms. It is not being bumped off of a plane unwillingly.
Since it's an easy way to walk away with some vouchers worth hundreds of dollars in exchange, the airline may call for volunteers.
You won't be eligible for compensation if you surrender your seat voluntarily, either.
The airline will probably start offering incentives to passengers who are willing to voluntarily exchange their flight seats.
If you agree to sell your seat, you are said to have denied boarding voluntarily and could receive any benefits.
Additionally, there are several other incentives used by the airlines, but it is entirely up to you which one you choose to best suit your needs i.e. which one provides you with the most benefits.
Needless to say, you should always make sure that the benefits you were offered to volunteer were more worth than the amount of compensation you would have received under the EC Regulation 261/2004.
Involuntary Denied Boarding
It happens to an air passenger who has a confirmed ticket on a plane but cannot be allowed to board the flight. This can also occur despite the fact that you do not pose security, safety, or health risk to the airport and you have arrived at the airport with:
All necessary travel documents
A confirmed seat reservation
On time for check-in and security procedures
When an airline involuntarily denies boarding to the passengers, they might offer …
Re-routed flight as of your convenience may be on the same day or a different date, or
Refund of the ticket cost, which would be credited within 7 working days
Re-routing your flight as earliest as possible
If you had been stranded at the original airport for more than 2 hours for your replacement flight, it's your right to ask for free
Meals and Refreshments
2 Phone calls
Access to Emails, or Fax
Hotel Accommodation (if an overnight stay is required or when stay becomes necessary)
Transport between the Airport and Hotel
If the airlines do not offer the assistance mentioned above, you will be forced to make your own arrangements. It is essential for you to keep all receipts or bills, as these can be claimed back later.
In case of involuntarily denied boarding, it is obligatory for the airlines to compensate you back. Either refund or a replacement flight.
Key points to claim for your flight
When it comes to denied boarding, airlines generally give priority to people with reduced mobility and those accompanying them.
If the airline refuses to let you board your flight or cannot give you a valid reason why you were denied boarding, you may ask for compensation.
Re-routing to the final destination.
If you are not satisfied with the alternate flight offered, you have the right to cancel the flight and receive a full refund for the cost of the ticket.
If you have been compensated by cash, the airline has to refund the money immediately OR if you have paid by credit card, the money has to be refunded within 7 days.
If no other flight is available at the first point of departure, the airline must pay for your alternate transport like bus, train, or something else, along with the total cost for you to get to this other transport.
Under the EU denied boarding regulation, passengers can receive both compensation and assistance in case of an overbooked flight.
How to claim compensation for denied boarding?
You can use our free flight compensation calculator to calculate the amount of compensation that airlines owe you, just fill in the required details.
It is important to mention that you have to enter the flight details carefully as the return flight could not be identified as a problematic flight in our database.
Assign us for your claim, and Sit back & Relax.
Our professional team will take care of your claim and keep you updated.
You get the money directly in your bank.
You can also use our free claim letter template.
ClaimFlights offers great service and can always be of great help if you had been denied boarding, or your flight was cancelled, or had a delayed flight Dr. Mirko C. Ulbrich
CEO
Dr. Mirko C. Ulbrich is founder and CEO at Claim Flights GmbH. He has made many Himalaya hiking trips, but has found a passion to grow roses and go hiking in the alpes.
Choose Your Choice To Claim
Higher Fees (£50 to £500, + Hearing Fees)
Hours of your time are spent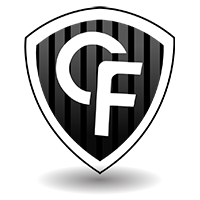 Zero Cost Risk & Additional legal databases
Only takes 2 minutes to claim
Close to 100% Success rate
Low cost risk, most airlines ignore customer claims
Case might end up in court


We help in many languages - ClaimFlights International Websites