EasyJet Airlines Flight Delay Compensation
If your EasyJet flight was delayed for more than three hours, you may be entitled to compensation up to 600€ under the EU 261 rule. Claim your Easyjet flight delay compensation with Claimflights on a "No Win, No Fee" basis.
Enter your flight details and check how much you may receive for EasyJet Flight Delays or Cancellations
Here is an ultimate guide to claim compensation for EasyJet flight delays, Easyjet flight cancellations, and denied boarding due to overbooking under EU Regulation EC 261/2004.
When can you claim compensation for EasyJet's delayed or cancelled flights?
Air Passengers can ask for compensation if their easyJet flight has been delayed, cancelled, or denied boarding due to oversold flight tickets.
For EasyJet flight delays of more than three hours or flight cancellations without prior notification of at least 14 days, EC Regulation 261/2004 entitles you to claim compensation up to 600€ from Easyjet airline.
However, sometimes the airline may refuse to pay the compensatory amount and, in turn, will try to ignore your case.
In such cases, you can seek assistance from us. You just have to share your flight number, flight date, and the reason behind flight disruptions, and our claim experts will file a case to claim EasyJet flight delay compensation on your behalf.
To claim EasyJet cancelled flight compensation, your flight should have been cancelled without prior notice. If you were notified between 7 and 14 days, the compensation amount would be reduced by 50%.
You can use our service for free until you have received the compensation from EasyJet Airlines, as we work on a "No Win, No Fee" policy.
We do not charge any cost unless and until airlines pay back. You can check the exact compensatory amount that you are eligible to claim with our free flight compensation checker.
The claiming process is straightforward and doesn't take more than 2 minutes of your precious time to submit the claim.
Note: You are eligible for compensation even if you missed your flight connection because your first flight was delayed or cancelled or you were denied boarding due to overbooking.
Easyjet Delayed Flight Compensation Rights
There are many reasons for flight delays, and your compensation rights depend on your situation.
If your EasyJet flight Arrived at your final destination over 3 hours late, According to EU passenger rights regulations, you could be eligible to claim compensation for delayed flights up to 600€ per person.
Under EU Law, Every Air passenger has the right to claim compensation or get a full refund for EasyJet delayed flights only if
You arrived at the final destination later than 3 hours
You departed from an EU airport or arrived at an EU airport
And, the delay was not due to extraordinary circumstances
EasyJet Air Passenger Rights under EU 261 rule
EasyJet flight delayed or cancelled or overbooked? You could be entitled to compensation of up to 600€ under European Union Regulation EC 261/2004.
EC Regulation 261/2004 (dated 17 February 2005) applies to airline passengers for flights departing from any EU airport or a non-EU airport booked with EasyJet airline to an EU destination.
Note: For flight delays of 2 or more hours at departure, you should get assistance from the airlines that involve getting vouchers for free food and drinks and access to a minimum of two phone calls and emails.
For an overnight delay, airlines should also provide you with hotel accommodation.
If they don't assist you at the airport, keep receipts of expenses and claim from the airline later. Airlines only pay for 'reasonable expenses – you won't get money back for alcohol, expensive meals or luxury hotels.
Passengers must note that compensation is subject to certain conditions and exceptions. There will be no compensation for disruptions caused due to extraordinary circumstances under which such delay or cancellation becomes uncontrollable.
These exceptional cases include extreme bad weather or strike or security concerns such as fear of a terror attack. In such situations, passengers will not be given any compensation.
Nevertheless, if there is a delay of more than 4 hours for a flight of 3500 km or more; a delay of 3 hours or more in the intra-community flight of 1500 km or more; and delay of 3 hours in case of a flight under 1500 km, the passenger is entitled to compensation under EU norms as set by the Regulation.
If you were booked with EasyJet and your flight was delayed or cancelled for reasons that could have been easily solved, according to Regulation (EC) No. 261/2004, you are eligible for compensation.
The amount of compensation varies between 250€ to 600€ based upon the distance travelled and length of the delay, which should be more than 3 hours.
Within EU
If you travel up to 1,500 km or less, then you can claim up to 250€
And over 1,500 km, you can claim up to 400€
Between EU Airport And Non-EU Airport
If you travel up to 1,500 km or less, then you can claim up to 250€
If the distance is between 1,500 – 3,500 km, then you can claim up to 400€
And if the distance is more than 3500 km and flight delays for more than 4 hours, then you can claim up to 600€
Note: If you are travelling to a Non-European country from a Non-European country by a European Flight, the EU 261 Rule won't apply to you. It is only applied in EU-based flights travelling within Europe or to or from an EU Member State.
How much can you claim for Easyjet Airlines Delays or Cancellations?
The amount of compensation for Easyjet Airlines' delayed or cancelled flight is between 250€ to 600€. It depends upon the travel distance and the length of the delay.
Short distance
(up to 1500 km)
Medium distance
(1501 to 3500 km)
Long distance
(more than 3500 km)
e.g. Frankfurt to Madrid
e.g. Frankfurt to Turkey
e.g. Frankfurt to New York
€250
€400
€600*
* the amount may get reduced by 50%, i.e., you may get up to 300€ for distance over 3500 km when EU borders were not crossed.
Are you looking to claim compensation for your Easyjet delayed flight? But unsure, whom should you claim with? Here, we have made price comparison to help you find the best flight delay compensation companies to request compensation.
Your Flight Has Been Delayed or cancelled. What Should You Do?

Ask a reason for delay
Ask the airline for a reason behind it. Get confirmation in writing from the airlines' customer service.
Note Arrival Time
Note the flights' arrival time, i.e., when the aircraft door was opened and passengers were allowed to step out.
Collect Evidence
Collect evidence such as pictures of arrival board, boarding pass, receipts, etc., to prove the delay.
Check Eligibility
Enter your flight details into our
claim checker
and check if you are eligible for compensation.
Exchange Contacts
Exchange contact information of co-passengers (which can act as evidence while asking for compensation).
Claim Money Back
Assign us your case for a hassle-free claim (we work on a "No Win – No Fee" basis) and Sit Back & Relax.
EasyJet Airlines departure delays
If EasyJet flight delays for more than two hours or 5 hours, Air passengers are entitled to 'Right to Care' assistance:
For 2 Hours Flight Delays
Foods/Snacks
Free meals and refreshments.
Communication
2 free phone calls, email or fax service.
For 5 Hours Flight Delays
Foods/Snacks
Free meals and refreshments.
Communication
2 free phone calls, email or fax service.
Flight
Re-routed to the earliest available flight
Refund
Refund of the ticket cost, if you were unwilling to travel
Accommodation
Hotel accommodation & transport facility for an overnight delay.
EasyJet Overbooking & Missed Connection Compensation Rights
You may be denied boarding your flight due to overbooking and re-booked on an alternate flight. You may receive compensation if the rescheduled flight gets delayed for more than 3 hours on arrival.
If you missed your flight connection due to a delay in your first flight booked under the same leg, you might ask for a refund of ticket cost for the part of the journey not covered or a return flight to an original destination.
So if you are one of EasyJet's passengers, you have the absolute right to ask for compensation for denied boarding and missed connection flight problems.
Easyjet Airlines are obligated to pay Air passengers missed connection Flight compensation up to 600€ if they are responsible for you missing your flight connection due to a delay or cancellation.
Calculate the amount to claim that EasyJet owes you for free
Our Flight Compensation Calculator can be used to calculate the amount that you can claim for flight disruptions simply by providing your flight details, available on your boarding pass or flight itinerary.
We can help you calculate the exact amount to claim from EasyJet Airlines for your delayed or cancelled flight. You only have to fill out the 'Easyjet Delayed flight compensation claim form' online, available on our website.
Our team can file the claim on your behalf and pursue it with the airline company. We charge 25% + VAT only in case of success. That is only when you get compensation from the airline. Our fee is very less when compared with other claim companies.
Don't wait to claim for your EasyJet Delayed or Cancelled Flight. Claim Now!
EasyJet is a vast airline company with over 200 aircraft on 700 routes in 32 countries. It carries over 65 million passengers annually and has an equally significant cargo load traffic. Heavy domestic and international traffic may lead to the delay of EasyJet flights.
If you are someone who has suffered a flight delay with EasyJet, don't just groan over at the airport; claim against your flight.
Passengers travelling with EasyJet have the absolute right to ask for a refund or compensation for the airline's delays and cancellations. Legally, you can claim for flights back up to 6 years. Why should you wait? Claim for your flight today.
Claim for your Rights with ClaimFlights!
In case of flight delay or cancellation, the airline is liable to pay compensation or a refund in case of flight delays of over 5 hours, denied boarding resulting from overbooking of the flight, or if you miss the connecting flight due to delay or cancellation of your first flight.
Flight cancellations and postponed flights are other possible reasons you are eligible for EasyJet compensation claim.
EasyJet does not always answer flight delay claim letters from customers. Therefore, if you want to ensure that you get your money back, you can use our service.
If your flight is delayed and you are wondering whether you can get EasyJet delay compensation or not, then ClaimFlights is the right address for you. ClaimFlights specialises in claiming compensation and ensures minimal effort on your part.
We have an excellent team of claim professionals at ClaimFlights to help you file your case against EasyJet U2 airline. All you need to do is provide us with your flight details.
How to claim compensation for delayed or cancelled flights?
We are specialized in helping airline passengers to get their British airways compensation claim from the airline quickly.
More Info
Check if you can claim using our compensation checker tool.
More Info
Fill in your flight number, date of journey, and some further information.
More Info
For a hassle-free claim, assign us your case by signing the digital contract.
More Info
Our claim experts will take all your hassles, and claim on behalf of you.
More Info
Don't be late, claim for your rights today.
Assign us your claim and let us fight for your rights
Fast, easy, and risk-free compensation claims through "ClaimFlights"
Useful Information about EasyJet Airlines
EasyJet is a British low-cost airline (styled: easyJet, IATA code: U2, ICAO code: EZY) with its headquarters at London Luton Airport, established in the year 1995 and initially operated only between London Luton to Glasgow and Edinburgh.
In 1996, after receiving its first fleet, the airline flew to Amsterdam, making it its first international route. EasyJet bought the Swiss Charter airline TEA Basle in 1998 and rebranded it to EasyJet Switzerland, having its headquarters shifted to Geneva International Airport.
It was in 2002 when easyJet bought their rival Go Fly, doubling their number of Boeing 737-300 aircraft. The airline also took over the entire share of GB Airways from the Bland Group in 2007 and expanded its operations to London Gatwick Airport, and established a base at Manchester Airport.
Codeshare Partners, Fleets & Destinations
EasyJet airline had codeshare agreements with Transaero Airlines, but later, Transaero Airlines ceased their whole operations on 25th October 2015.
The number of fleets operating under their brand name is 231, consisting of 128 Airbus A319-100, 99 Airbus A320-200 and 4 Airbus A320neo.
On the other hand, EasyJet Switzerland (operating as an EasyJet franchise) shares most of the destinations with EasyJet Airlines. At the same time, EasyJet Switzerland has 23 fleets, which includes 11 Airbus A319-100 & 12 Airbus A320-200.
Thus EasyJet airline operates more than 200 aircraft. EasyJet Switzerland shares most of the destinations with EasyJet Airlines.
The most active destinations are Paris to Milan, Amsterdam to London, Nice to Paris, London to Geneva, Paris to Toulouse, Belfast to Liverpool, London to Milan, Belfast to London, Barcelona to London, London to Berlin, and London to Madrid.
EasyJet European Destinations
| Sr. No. | Country | City |
| --- | --- | --- |
| 1 | Italy | Rome, Tenerife, Venice, Naples, Bologna, Palermo, Catania, Brindisi, Cagliari, Olbia, Milan, Turin, Pisa, Bari |
| 2 | Spain | Barcelona, Tenerife, Alicante, Ibiza, Seville, Bilbao, Palma de Mallorca, Malaga, Madrid, Menorca, Gran Canaria, Valencia |
| 3 | France | Paris, Toulouse, Montpellier, Nantes, Nice, Bordeaux, Corsica, La Rochelle, Lille, Lyon, Marseille, Brest |
| 4 | United Kingdom | London, Manchester, Birmingham Aberdeen, Stansted, Bristol, Edinburgh, Belfast, Glasgow, Newcastle, Liverpool |
| 5 | Greece | Athens, Santorini, Mykonos, Heraklion, Korfu, Rhodes, Kos |
| 6 | Germany | Berlin, Hamburg, Dresden, Dortmund, Munich, Stuttgart |
| 7 | Portugal | Faro, Madrid, Lisbon, Porto, Funchal, Ponta Delgada |
| 8 | Austria | Vienna, Klagenfurt, Salzburg |
| 9 | Croatia | Dubrovnik, Split, Pula |
| 10 | Switzerland | Geneva, Basel, Zurich |
| 11 | Sweden | Stockholm, Östersund |
| 12 | Netherland | Amsterdam |
| 13 | Denmark | Copenhagen |
| 14 | Belgium | Brussels |
| 15 | Kosovo | Pristina |
| 16 | Hungary | Budapest |
EasyJet Airline Services
Booking: Previously ticket bookings were done mainly through telephone only, basically through the EasyJet's official telephone number. Now almost all the flight ticket bookings are made via internet or external merchant applications.
Onboard Services: Their main fleets includes Airbus A319 and Airbus A320 aircraft which carries around 180 passengers respectively. They don't provide complimentary meals, refreshment facilities to airline passenger on shorter flights, and has smaller galleries and lavatory.
Frequent Flyer & Loyalty Programs: EasyJet's loyalty programs are mainly focused on business class and frequent flyers. The programs run by the airline are Flexi Fare, EasyJet Plus and a recent programme called Flight Club.
Flexi Fare tickets: are usually more expensive than the regular, offering unlimited date changes for free within a set period of time, free route changes, complimentary checked baggage, an increased carry-on baggage allowance, and a £5 on-board refreshment voucher.
Hotels & Holidays: EasyJet launched their co-brand on January 19, 2004 "EasyJet Hotels" which provide hotel accommodation to flight passengers. Using EasyJet Hotels, passengers can book their hotel stay if necessary. On 28th June 2007 EasyJet expanded its network by launching "EasyJet Holidays" which provides holiday flights to all EasyJet routes.
EasyJet Airline Awards
EasyJet recently won the awards "Best airline for business travel – EMEA region 2017" and "Best Short Haul Airline – Buying Business Travel Awards 2017".
EasyJet also holds "Vienna International Airport Airline Awards 2016" for providing cheap cost on flight tickets for business travellers, "Italian Mission Award 2016", Award for best passengers' airline, "Europe 2015 Schiphol Aviation Awards".
EasyJet Flights Reviews and Statistics
EasyJet's network punctuality was 76 per cent in 2016 and 80 per cent in 2017, according to the Independent.
Skytrax
,which rates the airlines based on their performance and customer services, has rated EasyJet airline 5 out of 10 stars based upon 1356 user reviews as of August 2022.
EasyJet Cancellation Policy
Although easyJet flight tickets are non-refundable due to their low-cost model, whereas if your travel plan changes, you may cancel your flight ticket within 24 hours of booking and get the refund of your ticket cost, except for their administration charges.
If you are beyond 24 hours, you may have an option to amend your plans and manage bookings or change your flight to a later date or another destination. To understand more about the EasyJet cancellation policy, we recommend you go through their cancellation policy and terms and conditions.
Lost and Delayed Baggage Claims
If your baggage or luggage went missing at your final destination, the airline helps you reunite with your baggage very efficiently as soon as possible. You can fill out a small form at the airport's arrival hall called the Delayed Baggage Report.
EasyJet will search for your bag using their WorldTracer system and keep you updated via email and SMS on its progress. You can also track your bag online using WorldTracer or contact their Baggage Claim Services team directly.
Once they find your bag, they arrange a courier service that will deliver it to you at a time that suits you; even you can pick up your bag from the airport at your desired time.
EasyJet Customer Service Information
For any help, make changes to your booking, cancel your flights, cancellation policy, refund amount, change flight times and routes, delayed baggage claims, etc. EasyJet provides 24×7 customer support on their official toll-free telephone number. Also, you can visit the airlines' official website for any other enquiries.
☛ Website: Easyjet Airlines
☛ Email Address: [email protected]
☛ Contact: 0330 365 5000 (Customer Service Telephone Number UK)
Why choose "ClaimFlights"?
No win = No fee
Yes, you read it right, we do not charge any upfront fees until we win the case and get compensation from the airlines.
Success Fee 25%
Our success fee is just 25% (no VAT, if you are a non-EU resident). We have a fantastic success record and fair prices.
No Legal Action Fee
No legal action fee or admin fee. (It's free of charge, and no hidden costs, even if we have to take your case to court).
Best Payout
You get the best payout when compared with the other claim companies. Check out the 
price comparison
.
Close to 100% Success
Close to 100% success ratio in court. Our legal claim experts are well trained and experienced in sending claim letters.
Test Winner
We are a test winner in many flight delay provider tests. And, you get the best payout for your delayed flight. Dr. Mirko C. Ulbrich
CEO
Dr. Mirko C. Ulbrich is founder and CEO at Claim Flights GmbH. He has made many Himalaya hiking trips, but has found a passion to grow roses and go hiking in the alpes.
You may be interested to read the articles below
Choose Your Choice To Claim
Higher Fees (£50 to £500, + Hearing Fees)
Hours of your time are spent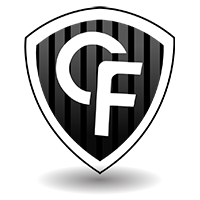 Zero Cost Risk & Additional legal databases
Only takes 2 minutes to claim
Close to 100% Success rate
Low cost risk, most airlines ignore customer claims
Case might end up in court


We help in many languages - ClaimFlights International Websites