London Luton Airport Flights Delays Compensation
For flight delays or cancellations, if you had your flight from an EU airport, or to an EU airport with an EU regulated airline, you are entitled to compensation up to 600€ based on EC 261 rule.
Enter your flight details and check how much you can claim.
London Luton Airport Flights delays/cancellations Claim
Have an important meeting at London and you missed it due to Luton airport flight delay? Or were you planned your travel to London to catch your favourite band perform but your flight got cancelled? Don't worry, EC Regulation 261/2004 which was passed in 2005, is specifically designed to take care of passengers like you who have faced problems due to delayed or cancelled flight. This regulation is an EU air passenger rights allows you to claim compensation up to 600€ from the airline if the flight is delayed for more than 3 hours; cancelled without prior notice of 1 or 2 weeks or if passengers were denied to board their flight due to overbooked flight seats or if they missed the connecting flight due to the current flight delay or for any technical or mechanical issues which could be easily solved by the airline.
But do remember if the flight was delayed or cancelled for reasons of extraordinary circumstances such as volcanic eruption, earthquake, political unrest, bird hitting the aircraft engine, etc. then the airline is not liable to pay any compensation to you. For detailed information on your rights read EU Air Passenger Rights
London Luton Airport
Luton Airport is the 4th largest airports in London after Heathrow, Gatwick and Stansted and also is one of the London's six international airports along with Southend and London City. The IATA code of this airport is LTN and ICAO code is EGGW. LTN Airport located at Bedfordshire, England. This airport serves as a base for major airlines such as Easyjet, Ryanair, Monarch and Thomson Airways. Flights from London Luton Airport connects London to major parts of Europe along with some international destinations in Africa, Asia and North America.
London Luton Airport Infrastructure And Major Destinations
LTN Airport has a single runway which is about 2.1 Km long and is enabled with Instrument Landing System making it operational even during low visibility. London Luton Airport has 60 aircraft stands and is located on the northern side. The northern side of the airport is U-Shaped which is connected to all the services and check-ins counter and is ringed by a continuous line of hangars and other building showing that is the major maintenance base for EasyJet, Monarch and Thomson Airways. This airport also has the head offices of Monarch Airlines and Thomson Airways. London Luton airport flights carried more than 12 million passengers in 2015 which makes this airport as 5th busiest airport in UK. The famous international destinations that the airlines operating at London Luton Airport connects to are Ataturk, Bucharest, Larnaca, Turin, Aberdeen, Alicante, Amsterdam, Barcelona, Basel, Berlin, Bordeaux, Catania, Copenhagen, Edinburgh, Geneva, Hamburg, Lisbon, Lyon, Madrid, Malaga, Munich, Naples, Nice, Paris, Innsbruck, Montpellier, Palma de Mallorca, Rome, Tenerife-South, Gran Canaria, Zakynthos, Barcelona, Bucharest, Prague, Sofia, Skopje, Wroclaw, Warsaw, Zurich, etc.
List Of Airlines & Flights Destinations Operating At London Luton Airport
Airline
Country
Cities/City
EasyJet
Spain
Barcelona, Tenerife, Alicante, Malaga, Madrid
Italy
Rome, Venice, Naples, Catania, Milan
Portugal
Faro, Madrid, Lisbon, Porto
France
Paris, Nice, Bordeaux
United Kingdom
Aberdeen, Belfast
Germany
Berlin, Hamburg, Dortmund
Switzerland
Geneva, Basel
Denmark
Copenhagen
Netherland
Amsterdam
Austria
Vienna
Scotland
Edinburgh
Wizz Air
Romania
Bucharest, Cluj-Napoca, Craiova, Constanta, Iasi, Sibiu, Targu Mures, Timisoara
Poland
Gdansk, Katowice, Lublin, Olsztyn, Poznan, Szczecin, Warsaw, Wroclaw
Lithuania
Kaunas, Palanga, Vilnius
Hungary
Budapest, Debrecen
Slovakia
Kosice, Poprad
Bulgaria
Sofia, Varna
Czech Republic
Prague, Brno
Slovenia
Ljubljana
Serbia
Belgrade
Moldovo
Chisinau
Macedonia
Skopje
Latvia
Riga
Ukraine
Kiev
Ryanair
Spain
Fuerteventura, Gran Canaria, Lanzarote, Murcia, Tenerife-South
Ireland
Dublin, Knock, County Kerry
Lithuania
Kaunas, Vilnius
France
Beziers, Nimes
Malta
Valletta/Luqa
Denmark
Copenhagen
Morocco
Marrakesh
Poland
Rzeszow
Monarch
Israel
Eilat-Ovda, Tel Aviv-Ben Gurion
Spain
Alicante, Malaga, Tenerife
Italy
Rome-Fiumicino, Naples
Gibraltar
Gibraltar
Vueling
Switzerland
Zurich
Netherland
Amsterdam
Spain
Barcelona
Blue Air
Romania
Bacau, Bucharest, Iasi
Cyprus
Larnaca
Italy
Turin
AtlasGlobal
Cprus
Ercan
Turkey
Istanbul-Ataturk
Thomson Airways
Canary Islands
Gran Canaria, Lanzarote, Tenerife-South
Transavia
France
Paris-Orly
Adria Airways
Kosovo
Pristina
SunExpress
Turkey
Izmir
La Compagnie
New Jersey
Newark
TAROM
Romania
Iasi
Seasonal Destinations & Airlines for Flights operating from London Luton Airport
Airline
Country
Cities/City
Thomson Airways
Spain
Fuerteventura, Ibiza, Malaga, Menorca, Palma de Mallorca, Reus-Catalonia
Greece
Corfu, Heraklion, Kefalonia, Rhodes, Skiathos, Zakynthos
Turkey
Antalya, Bodrum, Dalaman
Portugal
Faro, Madeira,
Cyprus
Larnaca, Paphos
Austria
Salzburg
Tunisia
Enfidha
Bulgaria
Bourga
Italy
Naples
EasyJet
Spain
Ibiza, Palma de Mallorca, Mahon
Greece
Corfu, Heraklion, Mykonos
France
Grenoble, Montpellier
Croatia
Dubrovnik, Split
Turkey
Antalya, Bodrum
Italy
Olbia, Pisa
Austria
Innsbruck
Austria
Salzburg
Monarch Airlines
Spain
Palma de Mallorca
Turkey
Dalaman, Antalya
Greece
Zakynthos
Cyprus
Larnaca
Portugal
Faro
Wizz Air
Bulgaria
Burgasn
Macedonia
Ohrid
Croatia
Split
Iberia operated by Air Nostrum
Spain
San Sebastian, Vigo
Ryanair
Spain
Girona
Flight Delays / Cancellation / Denied Boarding Problems
Flight delays or cancellations can be the reason of inconvenience usually faced by flight passengers, it's even frustrating when you are denied boarding to board your flight. These issues were considered by European Union and thus EC Regulation 261/2004 was made in year 2004. EC Regulation 261/2004 entitles flight passengers to claim financial compensation up to 600€ for flight delays, flight cancellations and for denied boarding. To know further about your rights on flight delay, please read the below EU 261 Rule. You are eligible to claim if the airline is responsible for flight delay, flight cancellation or for denied boarding due to oversold flight seats.
EC Regulation 261/2004 EU Air Passenger Rights
European Union Regulation (EC) No. 261/2004 introduced in 2004 and came into effect from February 2005 establishes common EU rule on flight compensation and assistance to airline passengers in the event of denied boarding and of flights cancellation or delayed flights; repealing Regulation (EEC) No 295/91 of February 1991. EU 261/2004 rule states that air passengers are entitled to receive cash compensation of 250/400/600 € from airlines for the inconvenience caused due to flight delays or cancelled flight or if passengers are denied boarding due to overbooking of flight tickets by the airlines.
Am I Eligible To Claim Compensation?
EC Regulation 261/2004 is an European law, it applies to EU air space.
You do not have to be an EU citizen to claim flight compensation.
This means that you can claim on flights departing from any airport located in the EU (with any airline) or arriving in the EU (with an EU airline).
| Origin and Destination | EU Airline | Non-EU Airline |
| --- | --- | --- |
| From Inside EU to Outside EU | Yes | Yes |
| From Inside EU to Inside EU | Yes | Yes |
| From Outside EU to Inside EU | Yes | No |
| From Outside EU to Outside EU | No | No |
Claim Flights – Flight Compensation Firm (How We Can Help You To Claim Your Money Back)
If your flight has been delayed or cancelled within or from Europe or flying with an EU registered flight then you are entitled to receive compensation for the inconvenience the airline has caused you, all you have to do is provide us with your flight details (flight number & flight date) and our claim experts will work on behalf of you with various other teams to collect data so that everything goes smoothly. Our team has access to flight information such as the time by which the flight was delayed, the reason for flight cancellation, flights departure and arrival time, etc. making us more likely to win the compensation for you from the airlines.
How to Claim Flight Delay Compensation?
Claim Flights claiming process is very easy to use and to provide us the desired information doesn't take more than 3 minutes of your precious time. We have access to a lot of information on flight delay and cancellation to claim flight compensation for your delayed or cancelled flights.
Claim Yourself Delayed Flight Compensation
If your flight is delayed for more than 3 hours or if your flight has been cancelled without prior notice of 2 weeks or if you were denied boarding due to overbooking of flight tickets, you can use our free claim letter template to write the letter to airline to claim compensation for your delayed / cancelled / overbooked flight in accordance with EU Regulation 261/2004. EC Regulation 261/2004 entitles European Union air passengers to claim up to 600 € compensation for flight delay of 3 hours or more, flight cancellations or for denied boarding.
Calculate The Amount Airline Owes You
Passengers are often unaware of the law and end up claiming a very futile amount compared to what they are entitled to claim. At Claim Flights the exact compensation can be calculated with the help of the compensation calculator. Claim Flights takes up your case on a no win no fee basis and makes sure that you get right amount in time. Dr. Mirko C. Ulbrich
CEO
Dr. Mirko C. Ulbrich is founder and CEO at Claim Flights GmbH. He has made many Himalaya hiking trips, but has found a passion to grow roses and go hiking in the alpes.
Choose Your Choice To Claim
Higher Fees (£50 to £500, + Hearing Fees)
Hours of your time are spent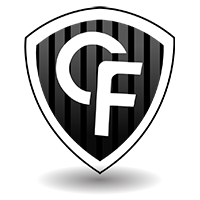 Zero Cost Risk & Additional legal databases
Only takes 2 minutes to claim
Close to 100% Success rate
Low cost risk, most airlines ignore customer claims
Case might end up in court


We help in many languages - ClaimFlights International Websites