Virgin Atlantic Airlines Flight Delay Compensation
If your Virgin Atlantic Airlines flight delays for more than 3 hours, or was cancelled without prior notice, you may be eligible for compensation up to 600€ based on EU 261 rule.
Enter your flight details and check how much you can claim:
Virgin Atlantic Delayed / Cancelled Flights Compensation
If you are an air passenger traveled with Virgin Atlantic Airways and your flight has been delayed, or your booked flight was cancelled, or you were denied boarding due to overbooking, you are entitled to compensation of up to €600 under EU 261 rule.
Virgin Atlantic is known to be one of the reputed airlines. It happens to take care of passengers and their needs. But sometimes their flights are delayed or canceled due to reasons which could have been foreseen.
As the airline is based in the UK, it is governed by the European Union Regulation EC 261 of 2004. It enables air passengers to ask for reimbursement or refund for a delayed, canceled, overbooked or a missed flight.
Usually, it's an easy process to ask for compensation from the airline. Whereas it has been found that when a passenger approached directly for EU compensation, they are less likely to be successful.
Here comes ClaimFlights, as we are here to help you to get money back from the airlines. We require simply the basic details such as Virgin Atlantic flight number, journey date, the reason behind delay or cancellation or overbooking, and the rest would be done by us.
To know how much amount you can claim, use our free flight delay compensation calculator.
About Virgin Atlantic Airlines
Virgin Atlantic, operating as 'Virgin Atlantic Airways' operates under the parent company "Virgin Atlantic Limited" which is 51% owned by the Virgin Group and 49% by Delta Air Lines.
The airline has its headquarters at Crawley, West Sussex England. The airline was initially established as "British Atlantic Airways" in 1984, which was after changed to Virgin Atlantic Airways.
Its IATA code is 'VS', and ICAO code is 'VIR'.
It took its maiden aircraft from London Gatwick Airport to Newark Liberty International Airport on 22nd June 1984. In 2012, it became the 7th largest UK airline group in terms of passenger volume after carrying 5.4 million passengers.
It has its main bases in London (Heathrow and Gatwick Airport). And secondary base at Manchester Airport.
Virgin Atlantic Destinations
Where does Virgin Atlantic fly to?
The most frequent destinations are as below …
| Sr. No. | Country / Region | City / Cities |
| --- | --- | --- |
| 1 | United States | Atlanta, Boston (Logan Airport), Las Vegas (McCarran Airport), Los Angeles, Miami, Newark, New Jersey, New York (JFK Airport), Orlando, Seattle, San Francisco, and Washington D.C. |
| 2 | United Kingdom | London, Manchester, Glasgow, and Edinburgh |
| 3 | Ireland | Belfast |
| 4 | Carribean | Antigua, Barbados, Grenada, and Tobago |
| 5 | St. Lucia | Vieux Fort Quarter |
| 6 | South Africa | Johannesburg |
| 7 | Jamaica | Montego Bay |
| 8 | Hong Kong | Hong Kong |
| 9 | China | Shanghai |
| 10 | Grenada | Grenada |
| 11 | Cuba | Havana |
| 12 | Mexico | Cancun |
| 13 | India | Delhi |
| 14 | Israel | Tel Aviv |
| 15 | Nigeria | Lagos |
| 16 | United Arab Emirates | Dubai |
Fleet Size
It uses a mixed fleet of Airbus and Boeing wide-body aircraft to operate to the destinations spread across North America, The Caribbean, Africa, Middle East and Asia.
As of February 2019, Virgin Atlantic Airways Limited fleet consists of 44 aircraft, and 12 are in order.
| Aircrafts | Number of Aircrafts |
| --- | --- |
| Airbus A330-200 | 4 |
| Airbus A330-300 | 8 |
| Airbus A340-600 | 7 |
| Boeing 747-400 | 8 |
| Boeing 787-9 Dreamliner | 17 |
| Total | 44 |
Back in July 2016, they ordered 12 Airbus A350-1000, which will be replaced with Boeing 747-400 and Airbus A340-600.
The airline became the first to fly Boeing 787-9 variant in October 2014. It was also the first airline to operate Airbus A340-600, back in August 2002.
Virgin Atlantic's Licenses
Virgin Atlantic, which is traded as 'Virgin Atlantic Airways Limited' and 'Virgin Atlantic International Limited' hold Civil Aviation Authority (CAA) Type A Operating Licenses allowing it to carry passengers, cargo, and mail on aircraft with 20 or more seater aircraft.
Virgin Atlantic Partner Airlines
Virgin Atlantic is partnered with Air China, Air New Zealand, Delta Air Lines, Flybe, Jet Airways, Singapore Airlines, and Virgin Australia via code-share agreements.
Code-share agreements allow the airline to use their flight numbers and market a flight on other airlines aircraft enabling them to increase their brand name.
Virgin Atlantic Services
Virgin Atlantic planes operate in three-class cabin configuration – Economy, Premium (earlier known as Virgin Atlantic Premium Economy) and Upper Class (earlier known as Virgin Atlantic Business Class).
The Premium has a separate check-in area, priority boarding and a wider seat with more legroom. The Upper class features a seat that converts into a fully flat bed and access to chauffeur drive.
It was the first airline which offers inflight entertainment to all of its passengers. It also runs a frequent flyers program called "The Flying Club".
Virgin Atlantic Awards
It has won numerous awards over the years. Consecutively in the years 2012, 2013 and 2014, it won 'Best Leisure & Travel Website' award. In 2015, it was awarded as the 'Best Airline for Groups', and 'European leading airline to fly to North America'.
Social Network Popularity
The airline is also known to be present across various social networking sites such as Facebook, Twitter and YouTube. Here they interact with their passengers and followers on a real-time basis. Also, they answer to most questions over their Social Channels.
Thus the airline was awarded as 'Best Corporate Social Responsibility Programme – Winner' in 2016 and again in 2018.
Virgin Atlantic Baggage Allowance
If you are planning to travel with Virgin Atlantic or their code-share partners, you must be aware of their baggage policy. There may incur additional fees or restrictions involved.
Baggage allowance depends on the type of ticket you purchased. If you are travelling with their partners, be sure to check their luggage policy before you pack your bags.
You can't combine the luggage allowance with the other people you travel. You must have a separate bag for each people.
Virgin Atlantic Hand Baggage (Carry On)
Ticket Type
Hand Baggage
Max. Size
Max. Weight
Economy
Light
1
23 x 36 x 56cm
10kg (22lb)
Classic / Delight
1
23 x 36 x 56cm
10kg (22lb)
Premium
–
1
23 x 36 x 56cm
10kg (22lb)
Upper Class
–
2
23 x 36 x 56cm
Up to 12kg (26lb) for one bag, total up to 16kg (35lb)
Infants
(Aged 0 to 23 months)
1+ pushchair & car seat
23 x 36 x 56cm
6kg (13lb)
Virgin Atlantic Check-In Baggage
Ticket Type
Hand Baggage
Max. Size
Max. Weight
Economy
Light
Not Permitted
–
–
Classic / Delight
1
90 x 75 x 43cm
23kg (50lb)
Premium
2
90 x 75 x 43cm
23kg (50lb)
Upper Class
3
90 x 75 x 43cm
32kg (70lb)
Infants
(Aged 0 to 23 months)
1
90 x 75 x 43cm
23kg (50lb)
Virgin Atlantic Reviews
Skytrax which rates airlines on the basis of quality customer services and performances have rated it 5 stars out of 10.
Overall for their food & beverages, inflight entertainment, seat comfort, staff service and value for money, they had 3 of 5 stars based on 719 reviews, as on 23rd February 2019.
The information below might be useful for you to contact directly to Virgin Atlantic …
Official Site: https://www.virginatlantic.com
Virgin Atlantic App: Android
Registered Office Address: The VHQ, Fleming Way, Crawley, West Sussex RH10 9DF.
24/7 Phone Number (Reservations & Customer Service): +44 (0) 344 874 7747
If you have any further queries or any complaints regarding Virgin Atlantic flights, you may call or text them on their phone number +44 (0) 7481 339184 from Monday to Sunday between 7 am to 11 pm.
You can also track your flight status or search flight number through their flight tracker. They are active on Social Media channels and also won an award, so you may even reach them through Facebook, Twitter, or Instagram.
Virgin Atlantic Compensation for Flight Delays or Cancellations
Virgin Atlantic flight delays, flight cancellations are usually common problems faced by air passengers. There are also cases of denied boarding due to overbooked flight. There can be many reasons behind it, i.e., weather, technical or mechanical failure, or any other unexpected flight safety shortcomings.
If you were one of the stranded passengers faced such inconvenience, you are protected under the EU rights.
Entitlement to Compensation
You are entitled to compensation of up to €600 if the flight disruptions were caused due to airlines' responsibility.
To ask for Virgin Atlantic flight delay compensation under the EU Law, you must have …
reached the final destination but later than 3 hours
travelled with EU regulated airline to EU member states, or departed from an airport in EU member states
been on time at the airport
carried all the travel documents (passport, visa, etc.)
You may even demand compensation for Virgin Atlantic cancelled flights, if …
you weren't informed before 14 days of the scheduled departure
reached later than 3 hours at the final destination with the alternate flight offered, and
travelled with EU registered airlines to EU member states, or departed from an airport in EU member states
The claimable amount depends on the length of delay and route distance.
If you travel up to 1,500 km or less, then you can claim up to 250€
And over 1,500 km, you can claim up to 400€
Between EU Airport And Non-EU Airport:
If you travel up to 1,500 km or less, then you can claim up to 250€
If the distance is between 1,500 – 3,500 km, then you can claim up to 400€
And if the distance is more than 3500 km and flight delays for more than 4 hours, then you can claim up to 600€
Note: If you are travelling to a Non-European country from a Non-European country by a European Flight, EU 261 Rule won't apply to you. It is only applied in the case of EU based flights travelling within Europe or to or from an EU Member State.
Am I Eligible To Claim Compensation?
EC Regulation 261/2004 is a European Union Regulation, it applies to EU and Non-EU airspace. You do not have to be an EU citizen to claim flight compensation.
This means that you can claim on flights departing from any airport located in the EU (with any airline) or arriving in the EU (with an EU airline).
Thus you are eligible to claim compensation for flights departed or which were scheduled to depart from an EU airport.
| Origin and Destination | EU Airline | Non-EU Airline |
| --- | --- | --- |
| From Inside EU to Outside EU | Yes | Yes |
| From Inside EU to Inside EU | Yes | Yes |
| From Outside EU to Inside EU | Yes | No |
| From Outside EU to Outside EU | No | No |
How to claim compensation for Virgin Atlantic delays or cancellations?
We are here to help you to get money back from the airline. Our claim process is very easy to use and to provide us with the desired information doesn't take more than 2 minutes of your precious time.
All you need to do is gather some basic flight details i.e., flight number, date of journey, reason behind delay or cancellation, and your flight itinerary or boarding pass.
You may need to enter further details about yourself & co-passengers for whom you would like to claim.
Enter your Virgin Atlantic flights' details in our free compensation calculator to check the amount airline owe you.
You can assign us to work on behalf of you, by signing the digital form.
Our claim experts will work with various other teams to collect data so that everything goes smoothly.
Our team has access to flight information such as the time by which the plane was delayed, the reason behind it, flight schedule, etc. making us more likely to win.
If you have any complaints regarding Virgin Atlantic flight cancellation or delays, you can contact Claim Flights at any time.
We charge you only in case of success, i.e., when you get the compensation from the airline.
Our administration fee is very less as compared with other claim companies.
Claim Flights takes up your case on a "No Win No Fee" base and makes sure that you get the right amount in right time.
Don't wait and claim for your flight today.
If you wish to claim on your own we also facilitate free template letter. You can use our free claim letter template to write the letter to Virgin Atlantic Airways.
Things to keep in mind when filing a claim:
1.Keep your documents ready
Flight documents (Copy of your flight ticket, boarding pass, reason in a written statement)
Receipts or Bills of additional costs (e.g. taxi, food & meals, and accommodation)
2.Your flight information
Flight number
Schedule departure and arrival time
Actual departure and arrival time
3.The reason behind delay or cancellation
Ask for the actual reason
Check yourself the weather condition
Check out others' flights status
Choose Your Choice To Claim
Higher Fees (£50 to £500, + Hearing Fees)
Hours of your time are spent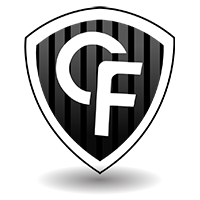 Zero Cost Risk & Additional legal databases
Only takes 2 minutes to claim
Close to 100% Success rate
Low cost risk, most airlines ignore customer claims
Case might end up in court


We help in many languages - ClaimFlights International Websites