Delta Air Lines Flight Delay or Cancellation Compensation
If your Delta flight delays for more than 3 hours, or was cancelled without prior notice, you may be eligible for compensation up to 600€ based on EU 261 rule.
Enter your flight details and check how much you can claim
Here is an ultimate guide to claim compensation for Delta Airlines flight delays, cancellations, and denied boarding incidents under EU
Flight Delay Compensation
Regulation EC 261/2004.
Delta Airlines Delayed or Cancelled Flights Rights
Here is all you need to know to claim compensation of up to €600 per passenger under EU 261 rule for Delta Airlines flight delays or cancellations.
You may be eligible for compensation if …
your flight was delayed for more than 3 hours
you have been departed from an EU airport
you arrived at an EU airport with an EU-registered airline
the delay was not due to any extraordinary circumstances
The amount of compensation varies between 250€ to 600€ depending upon the route distance and length of the delay.
How much can you claim for Delta Airlines Flight delays?
The amount of compensation for Delta Airlines' delayed flight is between 250€ to 600€. It depends upon the travel distance and the length of the delay.
Short distance
(up to 1500 km)
Medium distance
(1501 to 3500 km)
Long distance
(more than 3500 km)
e.g. Frankfurt to Madrid
e.g. Frankfurt to Turkey
e.g. Frankfurt to New York
€250
€400
€600*
* the amount may get reduced by 50%, i.e., you may get up to 300€ for distance over 3500 km when EU borders were not crossed.
Your Flight Has Been Delayed or cancelled. What Should You Do?

Ask a reason for delay
Ask the airline for a reason behind it. Get confirmation in writing from the airlines' customer service.
Note Arrival Time
Note the flights' arrival time, i.e., when the aircraft door was opened and passengers were allowed to step out.
Collect Evidence
Collect evidence such as pictures of arrival board, boarding pass, receipts, etc., to prove the delay.
Check Eligibility
Enter your flight details into our
claim checker
and check if you are eligible for compensation.
Exchange Contacts
Exchange contact information of co-passengers (which can act as evidence while asking for compensation).
Claim Money Back
Assign us your case for a hassle-free claim (we work on a "No Win – No Fee" basis) and Sit Back & Relax.
Flight departure delays
If there's a delay at departure, you are eligible for the "Right to Care." The airlines must offer:
For 2 Hours Flight Delays
Foods/Snacks
Free meals and refreshments.
Communication
2 free phone calls, email or fax service.
For 5 Hours Flight Delays
Foods/Snacks
Free meals and refreshments.
Communication
2 free phone calls, email or fax service.
Flight
Re-routed to the earliest available flight
Refund
Refund of the ticket cost, if you were unwilling to travel
Accommodation
Hotel accommodation & transport facility for an overnight delay.
"Plus, compensation of up to 600 Euros, if you reached your final destination later than three hours."
Delta Passenger Rights under EU 261 rule
Delta flight delayed or cancelled or overbooked? You could be entitled to compensation of up to 600€ under European Union Regulation EC 261/2004.
EC Regulation 261/2004 (dated 17 February 2005) applies to airline passengers for flights departing from any EU airport or a non-EU airport booked with Delta airline to an EU destination.
Note: For flight delays of 2 or more hours at departure, you should get assistance from the airlines that involve getting vouchers for free food and drinks and access to a minimum of two phone calls and emails. For an overnight delay, airlines should also provide you with hotel accommodation.
If they don't assist you at the airport, keep receipts of expenses and claim from the airline later. Airlines only pay for 'reasonable expenses – you won't get money back for alcohol, expensive meals or luxury hotels. Passengers must note that compensation is subject to certain conditions and exceptions. There will be no compensation for disruptions caused due to extraordinary circumstances under which such delay or cancellation becomes uncontrollable. These exceptional cases include extreme bad weather or strike or security concerns such as fear of a terror attack. In such situations, passengers will not be given any compensation.
Nevertheless, if there is a delay of more than 4 hours for a flight of 3500 km or more; delay of 3 hours or more in the intra-community flight of 1500 km or more; and delay of 3 hours in case of flight under 1500 km, the passenger is entitled to compensation under EU norms as set by the Regulation.
If you were booked with EasyJet and your flight was delayed or cancelled, for reasons that could have been easily solved, according to Regulation (EC) No. 261/2004, you are eligible for compensation. The amount of compensation varies between 250€ to 600€ based upon the distance travelled and length of the delay, which should be more than 3 hours.
Within EU
If you travel up to 1,500 km or less, then you can claim up to 250€
And over 1,500 km, you can claim up to 400€
Between EU Airport And Non-EU Airport:
If you travel up to 1,500 km or less, then you can claim up to 250€
If the distance is between 1,500 – 3,500 km, then you can claim up to 400€
And if the distance is more than 3500 km andlight delays for more than 4 hours, then you can claim up to 600€
Note: If you are travelling to a Non-European country from a Non-European country by a European Flight, the EU 261 Rule won't apply to you. It is only applied in EU-based flights travelling within Europe or to or from an EU Member State.
Am I Eligible To Claim Compensation?
EC Regulation 261/2004 is a European Union Regulation, it applies to EU and Non-EU airspace. You do not have to be an EU citizen to claim flight compensation.
This means that you can claim on flights departing from any airport located in the EU (with any airline) or arriving in the EU (with an EU airline).
Thus you are eligible to claim compensation for flights departed or which were scheduled to depart from an EU airport.
| Origin and Destination | EU Airline | Non-EU Airline |
| --- | --- | --- |
| EU ✈ EU | ✅ | ✅ |
| EU ✈ Non-EU | ✅ | ✅ |
| Non-EU ✈ EU | ✅ | ❌ |
| Non-EU ✈ Non-EU | ❌ | ❌ |
Make an Easy Claim with Claim Flights
When Claim Flights is there you don't have to worry knowing that we would take all the responsibilities in order to help you receive the compensation for delayed flights.
We provide risk-free services and we can even give you the guarantee regarding our quality. We would consider all the facts like weather conditions, strike etc analyzing the situation whether it's originally an 'Act of God' or not. Once, we get familiar with the true reason we would proceed accordingly that would aid you to acknowledge the beneficial solutions.
Input the Right Details
Make sure you enter the correct flight number, date and time without which we would be unable to track the flight data for airline delays. You need to collect the true information and put it here that would help us to go ahead by organizing the right claim to receive the EU flight delay compensation.
Choose your Preferred Language
Also, Claim Flights allows you to pick up the language of your choice may be English, German, Swiss, French, Spanish, US English and Austrian. So, you can get the information in your language that would help you to execute the activities in a better way. Therefore, now, it becomes easier to manage the claim and the airlines would not be able to show any excuses as you would get familiar with the original reason.
Calculate the Compensation
After you decide to place the claim, once make a calculation using our flight compensation checker, which would provide you with the compensation amount to claim from the Delta Airlines. So, you can finally claim compensation for flight delays or cancellations. Our compensation calculator is easy to use and you won't face any difficulties while making the estimate. Only, you have to enter the right data ensuring that they are truthful prior to your knowledge. In this direction, you can acknowledge the best services from our end that would help you to come out with the advanced approaches.
How to claim compensation for delayed or cancelled flights?
We are specialized in helping airline passengers to get their British airways compensation claim from the airline quickly.
More Info
Check if you can claim using our compensation checker tool.
More Info
Fill in your flight number, date of journey, and some further information.
More Info
For a hassle-free claim, assign us your case by signing the digital contract.
More Info
Our claim experts will take all your hassles, and claim on behalf of you.
More Info
Don't be late, claim for your rights today.
Assign us your claim and let us fight for your rights
Fast, easy, and risk-free compensation claims through "ClaimFlights"
Useful Information about Delta Airlines
Delta Air Lines is recognized as one of the important Airways in US with its headquarters situated at Jackson Atlanta International Airport, Atlanta, Georgia. Delta Air Lines operates about 5,400 flights each day including domestic as well as Delta international flights. The network incorporates total 334 destinations that spread over 64 countries helping the commuters to reach the destination easily.
Delta Airlines also comes under the 4 founding members of the airline alliance "Sky Team" jointly working with Virgin Atlantic, Air France-KLM and Virgin Australia. Delta Airlines is also the 6th oldest Airlines since it's foundation following a big history. However, the passengers may face problems due to delayed/cancelled flights and thus here comes the term flight delay compensation.
Why choose "ClaimFlights"?
No win = No fee
Yes, you read it right, we do not charge any upfront fees until we win the case and get compensation from the airlines.
Success Fee 25%
Our success fee is just 25% (no VAT, if you are a non-EU resident). We have a fantastic success record and fair prices.
No Legal Action Fee
No legal action fee or admin fee. (It's free of charge, and no hidden costs, even if we have to take your case to court).
Best Payout
You get the best payout when compared with the other claim companies. Check out the 
price comparison
.
Close to 100% Success
Close to 100% success ratio in court. Our legal claim experts are well trained and experienced in sending claim letters.
Test Winner
We are a test winner in many flight delay provider tests. And, you get the best payout for your delayed flight. Dr. Mirko C. Ulbrich
CEO
Dr. Mirko C. Ulbrich is founder and CEO at Claim Flights GmbH. He has made many Himalaya hiking trips, but has found a passion to grow roses and go hiking in the alpes.
You may be interested to read the articles below
Choose Your Choice To Claim
Higher Fees (£50 to £500, + Hearing Fees)
Hours of your time are spent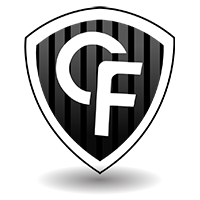 Zero Cost Risk & Additional legal databases
Only takes 2 minutes to claim
Close to 100% Success rate
Low cost risk, most airlines ignore customer claims
Case might end up in court


We help in many languages - ClaimFlights International Websites