Eurowings (EW) Flight Delay/Cancellation Compensation
If your Eurowings Airline flight delays for more than 3 hours, or was cancelled without prior notice, you may be eligible for compensation up to 600€ based on EU 261 rule.
Enter your flight details and check how much you can claim:
Eurowings Delayed / Cancelled Flight Compensation
If EU air passengers face any problems due to flight delays or cancellation by Eurowings or have been denied boarding due to overbooking then you can claim compensation from the airlines. According to the European Union Regulation 261/2004 passenger rights, one can claim compensation up to 600€ for the problem caused due to flight delays or cancellations. The delay of the flight should be of more than 3 hours and travelling more than 1500 Kms.
EU Regulation 261/2004, applies to passengers travelling within Europe and travelling abroad or coming to Europe with a European based flight. Also depending on countries, a passenger is allowed to claim compensation for delayed flights which took place a few years ago. Like for e.g.: In UK, an air passenger is allowed to claim compensation for flights that had been delayed or cancelled up to 6 years ago, whilst in Germany, a passenger can go back 3 years to claim compensation for the flight delays or cancellations. To know how much you can be compensated use our Flight Compensation Calculator.
Eurowings
Eurowings GmbH is a subsidiary of the Lufthansa Group and is headquartered at Dusseldorf. It is the low-cost airline which connects to European and domestic destinations. Germanwings, formed as a division of Eurowings back in 1997 and started working independently in 2002. Germanwings later became a part of Lufthansa Group in 2008 and now is operating under the brand name of Eurowings. On 1st, February 1993 the formation of Eurowings took place by merging two commuter airlines from Nurnberg and Dortmund. Eurowings has its hubs at Cologne, Dusseldorf, Hamburg and Vienna.
Fleet Size and Destinations
As per the recent data, the fleet size of Eurowings currently stands at 28 (not including Germanwings aircraft) which includes: 16 Bombardier CRJ900, 7 Airbus A320-200, 4 Airbus A330-200 and 1 Boeing 767-300ER. The airline is waiting for 25 more aircraft to be delivered to them.
As mentioned above, the airline is connected to most of the destinations domestically and in Europe. Some of its famous destinations are as follows:
| Countries | Cities |
| --- | --- |
| Austria | Klagenfurt, Vienna |
| Belgium | Brussels |
| Czech Republic | Prague |
| France | Lyon, Montpellier, Nice, Paris, Toulouse. |
| Germany | Berlin, Cologne, Dresden, Dusseldorf, Hamburg, Nuremburg, Stuttgart. |
| Hungary | Budapest |
| Italy | Catania, Milan, Naples, Rome and Venice |
| Netherlands | Amsterdam |
| Norway | Oslo |
| Poland | Katowice, Poznan, Warsaw, Wroclaw |
| Romania | Bilboa, Madrid, Valencia |
| Sweden | Gothenburg, Stockholm, Geneva, Zurich |
| UK | Birmingham, Glasgow, Jersey, London, Manchester, Newcastle. |
Eurowings Reviews
According to the Customer reviews available on Skytrax, Eurowings has been rated 3 stars out 5 for food & beverages, seat comfort, staff services & value for money.
Eurowings Flight Statistics
Eurowings have been on schedule 82% of the time and the flights have been delayed 15% of the time while cancellation instances of the flight stand at 2%. The stats is for the period from 1st November 2015 to 31st December 2015 and have been taken the source from the flightstats.com.
Choose Your Choice To Claim
Higher Fees (£50 to £500, + Hearing Fees)
Hours of your time are spent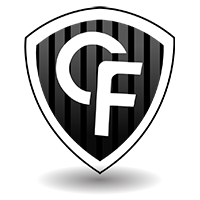 Zero Cost Risk & Additional legal databases
Only takes 2 minutes to claim
Close to 100% Success rate
Low cost risk, most airlines ignore customer claims
Case might end up in court


We help in many languages - ClaimFlights International Websites