Bulgaria Air (FB) Compensation
If your Bulgaria Air flight delays for more than 3 hours, or was cancelled without prior notice, you may be eligible for compensation up to 600€ based on EU 261 rule.
Enter your flight details and check how much you can claim:
Bulgaria Air Passenger Rights under EC Regulation 261/2004
EC Regulation 261/2004 (dated 17 February 2005) applies to passengers departing from any EU airport, or from a non EU airport with an EU airline to an EU destination.
Passengers must note that compensation for flight delays is subject to certain conditions and exceptions. There will be no compensation for a delay/cancellation caused by extraordinary circumstances, under which such delay/cancellation becomes unavoidable. Examples of such situations include bad weather or security concerns such as fear of a terror attack. In such situations, passengers will not be given any compensation.
Nevertheless, if there is a delay of more than 4 hours for a flight of 3500 km or more; delay of 3 hours or more in the intra-community flight of 1500 km or more; and delay of 2 hours in case of flight of 1500 km or less, the passenger is entitled to compensation under EU norms as set by the Regulation. This entitlement is when the delay is not caused by extraordinary circumstances. If the delay is more than 5 hours, the passenger is entitled to cancel his reservation and claim compensation
The thumb of the rule for both delayed flights and canceled flights are as follows:
 Flights of 1500 kms or less: compensation amount is 250 euros.
 Flights of 1500 kms to 3500 kms: compensation amount is 400 euros.
 Flights of more than 3500 kms: compensation amount is 600 euros
Thanks to the regulation, passengers need not worry as flight delay/cancellation compensation claim norms are in place. If you want to travel by any airlines, you may be rest assured in case of delayed/cancelled flights; your interests will be protected. In case passengers are not able to claim compensation from the airlines, we can help the airline passenger to get their money owed by the airlines.
Claim Flights compensation checker can be used to calculate the amount you can claim from the airlines by providing some information about your flights, i.e., Flight Number, Flight Date and reason of flight delay or cancellation. You may need to enter further details about yourself & co-passengers for whom you would like to claim the compensation from the airlines.
How to Claim Flight Delay Compensation?
If you have any doubts to make your claim or using our Flight Delay Compensation Calculator.
You can see our video illustrated on "How to Claim Compensation from Airlines?".
About Bulgaria Air
The headquarters of the national airlines of Bulgaria is in Sofia, the capital of the country. The owner of the company is Chimimport Inc. Bulgaria also holds the largest share in the local airlines market. The airline came into operation in the year 2002, after its predecessor Balkan Bulgarian Airlines became insolvent. The privatization of the company took place in the year 2006, with Bulgaria Air becoming IATA's (International air Transport Association) full member in 2008. The fleet of Bulgaria Air consists of Airbus, Avro, Boeing, BAe and Embraer, and has a total of about 13 aircrafts, with some new purchases planned in the current year.
Bulgaria Air – Alliances & Subsidiaries
Bulgaria Air has also entered into a few business ventures in the areas of Catering and Air Media. Bulgaria Air has partnered with LSG Sky Chefs in 2010, to create a company for airline catering, known as Silver Wings. Along with M-SAT cable, Bulgaria Air is a co-owner of Bulgaria On Air, which went operational in the year 2011. This media brand is the owner of TV channels and radio, as well as magazines and websites. Other partnerships of Bulgaria Air involve alliances with Virgin Atlantic, Sixt, and Olympic Airlines.
Code-Share Agreements
Bulgaria Air has code share agreements with many airlines. Some of these airlines are as follows: Aeroloft, Alitalia, KLM, Air Berlin, Air France, Czech Airlines, Air Serbia, Iberia, etc. In a code share agreement, same flight is shared by more than one airlines.
Interline Agreements
Apart from entering into code share agreements, Bulgaria Air has also entered into interlining agreements with various airlines. Some of these airlines are as follows: American Airlines, Brussels Airlines, Jet Airways, Finnair, Emirates, TAM Airlines etc. In an interlining agreement, a single ticket can be issues by the airlines. Such agreements are usually directional in nature.
Bulgaria Air Destinations
Bulgaria Air has both domestic as well as international routes. The cities of Bourgas and Varna are the domestic destinations from Sofia Airport. The airlines has international routes to Africa, Europe and Asia, covering over 80 destinations in these three continents. routes to Africa, Europe and Asia, covering over 80 destinations in these three continents. Petya Petrova
International Legal Strategist
Petya Petrova-Racheva holds a Master of Law (LLM) degree, and has broad knowledge of European Laws in different countries. She loves travelling and her dog, as well as her family.
Choose Your Choice To Claim
Higher Fees (£50 to £500, + Hearing Fees)
Hours of your time are spent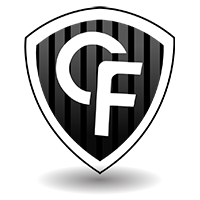 Zero Cost Risk & Additional legal databases
Only takes 2 minutes to claim
Close to 100% Success rate
Low cost risk, most airlines ignore customer claims
Case might end up in court


We help in many languages - ClaimFlights International Websites