O'Hare Chicago International Airport Flight Delay Compensation
For flight delays or cancellations, if you had your flight from an EU airport, or to an EU airport with an EU regulated airline, you are entitled to compensation up to 600€ based on EC 261 rule.
Enter your flight details and check how much you can claim.
O'hare Chicago International Airport (ORD) Compensation
Feel Free to Claim Delayed Flight Compensation at O'hare Chicago Airport
O'Hare Chicago Airport is the 5th busiest airport in the world with more than 66 million people travelling annually. O'Hare has one more record, which is of delayed flights. According to flight delay statistics, Chicago midway international airport has the first position. Chicago flights are often almost two to three hours late both at arrivals as well as departures with most flights being delayed between 6 am to 6 pm at the Chicago airport.
Contact Claim Flights for delayed flights
Air passengers who are unaware of their rights in the event of a flight delay often wonder whether they can get compensation for delayed flights and if so, how much compensation for delayed flights can be claimed. According to EU regulations on delayed flights, passengers are eligible to claim: European flight delay compensation, holiday flight delay compensation and compensation under other circumstances. Flights from Chicago airport are often delayed because of bad weather. Especially in the months December, January and February when snowfall is heavy, most of the flights are delayed or cancelled. In such cases based on bad weather, the rulings concerning compensation are controversial. That's why these cases should all be proved separately.
Claim Compensation for a delay
With the help of the flight delay tracker at the airport you can get the exact status of your flight. Based on the information gathered you can make a compensation claim for your flight delay. The Claim Flights compensation calculator can calculate accurate compensation in accordance with the EU regulation of flight delay compensation. Compensation for all flights from EU to Chicago can be claimed in case of delay , cancellation, overbooking or any other inconvenience. Dr. Mirko C. Ulbrich
CEO
Dr. Mirko C. Ulbrich is founder and CEO at Claim Flights GmbH. He has made many Himalaya hiking trips, but has found a passion to grow roses and go hiking in the alpes.
Choose Your Choice To Claim
Higher Fees (£50 to £500, + Hearing Fees)
Hours of your time are spent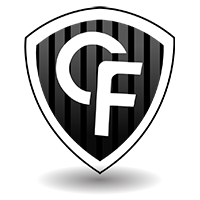 Zero Cost Risk & Additional legal databases
Only takes 2 minutes to claim
Close to 100% Success rate
Low cost risk, most airlines ignore customer claims
Case might end up in court


We help in many languages - ClaimFlights International Websites