Nice Airport Flight Delays Compensation
For flight delays or cancellations, if you had your flight from an EU airport, or to an EU airport with an EU regulated airline, you are entitled to compensation up to 600€ based on EC 261 rule.
Enter your flight details and check how much you can claim.
Nice Airport Flight Compensation
Flight arrived late by 3 hours at Nice International Airport from airports within EU (European Union) with any airlines (EU or non-EU) and from airports outside of EU through an EU airlines OR Flights departed from Nice Cote D Azur Airport gets delayed on arrival for 3 or more hours to airports within EU or outside of EU with an EU airline or non-EU airline entitles you a compensation between 250€ to 600€ depending upon the distance of your original and final destinations.
Flights cancelled at Nice Airport without any intimation before 14 days of your flight scheduled time also entitles you cancelled flight compensation from the airlines. Thus, if your easyJet flight from Nice Cote D'Azur Airport (NCE) to Paris Charles de Gaulle Airport (CDG) was cancelled and you were not informed before 14 days, you are entitled to receive compensation from easyJet airlines.
Or your flight from Nice Airport to any other airport got cancelled and you were offered an alternate flight which gets delayed by more than 3 hours entitles you to receive flight delay compensation.
Flight Delay, Cancellations is leading to loss of money and business and not to mention the stress that you are put through and you don't know what to do?
EC Regulation 261/2004 EU air passenger's rights passed in the year 2005 was made specifically for you and the passengers who have faced such issues making sure that the airline doesn't get away giving some lame reasons when it's their faults.
EU 261 Rule allows you to claim money (financial compensation) up to 600€ depending upon the time by which your flight was delayed and also the distance of your flight. You can read further about your rights at EC Regulation 261/2004.
However, when you claim yourself flight compensation directly from the airlines you may face certain difficulties as usually airlines excuses with some reason and refuse to pay what you are entitled to receive. If they fail to help you with it, you can always contact us.
We specialize in cases such as flight delays, flight cancellations and denied boarding and try to get the compensation for our customers owed by the airlines.
Nice Cote D'Azur Airport
Nice International Airport's IATA Code is NCE and is popularly known as Nice Cote d'Azur Airport. It is one of the 3rd busiest airports in France and sees more than 10 million passengers in a year. NCE Airport acts as a focus city for Air France, EasyJet and HOP! airlines. Nice Airport is an operating base for Easyjet airline.
Nice Airport is spread across an area of 3.7 km approximately and has two parallel runways and two passenger terminals and one Freight Terminal. The Terminal 1 of Nice Cote d'Azur Airport has 25 gates and serves to most Schengen and Non-Schengen flights while Terminal 2 serves to passengers from all the destinations.
List of Airlines & Flights Destinations Operating At Nice Airport
Airlines
Country
Cities/City
EasyJet
France
Bordeaux, Lille, Nantes, Paris (Charles de Gaulle & Orly), Toulouse
United Kingdom
Liverpool, London (Gatwick, Luton & Stansted)
Italy
Naples, Rome-Fiumicino, Venice
Germany
Berlin-Schonefeld
Netherland
Amsterdam
Spain
Barcelona
Morocco
Marrakech
Belgium
Brussels
Switzerland
Geneva
Portugal
Lisbon
HOP! Airline
France
Bordeaux, Toulouse, Lyon, Lille, Biarritz, Brest, Caen, Metz/Nancy, Nantes, Rennes, Strasbourg
Norwegian Air Shuttle
Sweden
Stockholm-Arlanda
Norway
Oslo-Gardermoen
Denmark
Copenhagen
Vueling
Italy
Rome-Fiumicino
Spain
Barcelona
Scandinavian Airlines
Sweden
Stockholm-Arlanda
Denmark
Copenhagen
Germanwings
Germany
Cologne/Bonn, Dusseldorf, Stuttgart
Aeroflot (operated by Rossiya)
Russia
Moscow-Vnukovo, Saint Petersburg
Transavia
Netherland
Amsterdam, Eindhoven, Rotterdam
British Airways
United Kingdom
London (Gatwick & Heathrow)
Air France
France
Paris – Charles de Gaulle & Orly Aiport
Air France (operated by Air Corsica)
France
Ajaccio, Bastia, Calvi, Figari
easyJet Switzerland
Switzerland
Basel/Mulhouse, Geneva
Pegasus Airlines
Turkey
Istanbul-Sabiha Gokcen
Air Algerie
Algeria
Algiers, Constantine
| Airlines List | Cities/City |
| --- | --- |
| Aeroflot | Moscow-Sheremetyevo |
| El Al | Tel Aviv-Ben Gurion |
| Wizz Air | Budapest, Vilnius |
| Turkish Airlines | Istanbul-Ataturk |
| Alitalia | Rome-Fiumicino |
| Belavia | Minsk-National |
| Swiss Airlines | Geneva, Zurich |
| Jetairfly | Ostend/Bruges |
| LOT Polish Airlines | Warsaw-Chopin |
| British Airways (operated by BA CityFlyer) | London-City |
| Luxair | Luxembourg |
| Volotea | Strasbourg |
| Blue Air, TAROM | Bucharest |
| KLM (operated by KLM Cityhopper) | Amsterdam |
| Lufthansa | Frankfurt |
| Brussels Airlines | Brussels |
| Aegean Airlines | Athens |
| Aer Lingus, Ryanair | Dublin |
| Austrian Airlines, Niki | Vienna |
| Czech Airlines | Prague |
| Iberia Express | Madrid |
| Lufthansa Regional (operated by Lufthansa CityLine) | Munich |
| TAP Portugal (operated by Portugalia) | Lisbon |
Famous Destinations Of Nice Airport
The famous destinations which Nice Airport flights connects to are Athens, Dublin, Dusseldorf, Moscow, Algiers, Constantine, Montreal, Riga, Paris-Charles de Gaulle, Ajaccio, Bastia, Figari, Rome, Bucharest, Minsk, London, Brussels, Amsterdam, Geneva, Dubai, New York JFK Airport, Madrid, Ibiza, Munich, Frankfurt, Budapest, Istanbul-Ataturk, Strasbourg, Copenhagen, etc., apart from connecting many other cities.
Flight Delays / Cancellations / Denied Boarding Problems
Flight delayed for 3 hours or more or if you notice flight cancellations; EC Regulation 261/2004 entitles you to claim compensation up to 600€ (£ 462) for flight delays, flight cancellations or if you were denied boarding due to oversold flight tickets. We (Claim Flights) help stranded airline passengers to know their flight rights and to claim flight delay compensation in accordance with EU 261 Rule of 2004.
EC Regulation 261/2004 / Know Your Rights / Air Passenger Rights
European Union Regulation (EC) No. 261/2004 introduced in 2004 and came into effect from February 2005 establishes common EU rule on flight compensation and assistance to airline passengers in the event of denied boarding and of flights cancellation or delayed flights; repealing Regulation (EEC) No 295/91 of February 1991. EU 261/2004 rule states that air passengers are entitled to receive cash compensation of 250/400/600 € from airlines for the inconvenience caused due to flight delays or cancelled flight or if passengers are denied boarding due to overbooking of flight tickets by the airlines.
Am I Eligible To Claim Compensation?
EC Regulation 261/2004 is an European law, it applies to EU air space.
You do not have to be an EU citizen to claim flight compensation.
This means that you can claim on flights departing from any airport located in the EU (with any airline) or arriving in the EU (with an EU airline).
| Origin and Destination | EU Airline | Non-EU Airline |
| --- | --- | --- |
| From Inside EU to Outside EU | Yes | Yes |
| From Inside EU to Inside EU | Yes | Yes |
| From Outside EU to Inside EU | Yes | No |
| From Outside EU to Outside EU | No | No |
Claim Flights – Flight Compensation Firm
If your flight has been delayed or cancelled while you are travelling within Europe, flying with an EU registered flight and you want to claim reimbursement for the problem the airline has caused you, all you have to do is provide us with your flight details (flight number & flight date) and our claim experts will work with various other teams to collect data so that everything goes smoothly. Our team has access to flight information such as the time by which the flight was delayed, the reason for flight cancellation, flights departure and arrival time, etc. making us more likely to win the compensation. Air passengers can also get the benefits of our service.
How To Claim Flight Delay Compensation?
Claim Flights claiming process is very easy to use and to provide us the desired information doesn't take more than 3 minutes of your precious time. We have access to a lot of information on flight delay and cancellation to claim flight compensation for your delayed or cancelled flights.
Claim Yourself Delayed Flight Compensation
If your flight is delayed for more than 3 hours or if your flight has been cancelled without prior notice of 2 weeks or if you were denied boarding due to overbooking of flight tickets, you can use our free claim letter template to write the letter to airline to claim compensation for your delayed / cancelled / overbooked flight in accordance with EU Regulation 261/2004. EC Regulation 261/2004 entitles European Union air passengers to claim up to 600 € compensation for a flight delay of 3 hours or more, flight cancellations or for denied boarding.
Calculate The Amount Airline Owes You
Passengers are often unaware of the law and end up claiming a very futile amount compared to what they are entitled to claim. At Claim Flights the exact compensation can be calculated with the help of the compensation calculator. Claim Flights takes up your case on a no win no fee basis and makes sure that you get right amount in time. Dr. Mirko C. Ulbrich
CEO
Dr. Mirko C. Ulbrich is founder and CEO at Claim Flights GmbH. He has made many Himalaya hiking trips, but has found a passion to grow roses and go hiking in the alpes.
Choose Your Choice To Claim
Higher Fees (£50 to £500, + Hearing Fees)
Hours of your time are spent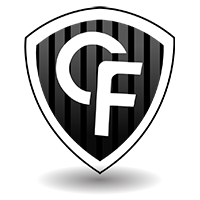 Zero Cost Risk & Additional legal databases
Only takes 2 minutes to claim
Close to 100% Success rate
Low cost risk, most airlines ignore customer claims
Case might end up in court


We help in many languages - ClaimFlights International Websites