JFK Airport Delayed Flight Compensation
For flight delays or cancellations, if you had your flight from an EU airport, or to an EU airport with an EU regulated airline, you are entitled to compensation up to 600€ based on EC 261 rule.
Enter your flight details and check how much you can claim.
JFK Airport Delayed Flight Compensation
If you have been travelled with any of the EU airlines flight departed from any of EU Airport and if your flight gets delayed for more than 3 hours on arrival at John F. Kennedy JFK Airport then according to EU Air Passenger Rights Regulation i.e., EC Regulation 261/2004, you are entitled to receive compensation from the airlines for the inconvenience caused. No matters from whichever country you belong to or what citizenship you had, if you had travelled from a non-EU airport with an EU airline to an EU airport then you are eligible to claim compensation from the airline in accordance with EU 261 Rule. To claim compensation for flight delays your flight should have been delayed for more than 3 hours on arrivals and you will get up to €600 as compensation from the airline. An EU air passenger right applies even when your flight from European member states has been cancelled without prior notice of 2 weeks or if you were denied boarding due to oversold flight tickets or if you have missed the connecting flight due to first flight delays or for any technical or mechanical issues.
John F. Kennedy International JFK Airport
John F. Kennedy International Airport is the primary and busiest airport of New York, United States and also the 5th busiest airport of United States. IATA code of John F. Kennedy International Airport is "JFK". JFK Airport is known to serve more than 56 million passengers annually and the number of passengers is growing every year. JFK Airport serves as a base for two major airlines of America such as American Airlines and Delta Air Lines and operating as a hub for JetBlue Airways. John F. Kennedy Airport has 4 runways and 6 passengers' terminals: Terminal 1, Terminal 2, Terminal 4, Terminal 5, Terminal 7 and Terminal 9. Each of these terminals at JFK Airport is built to handle millions of passengers annually. Therefore, JFK Airport is known to connect its passengers across 6 inhabitant continents, operating over 90 airlines flights at JFK Airport and offering non-stop or direct flights to worldwide destinations.
John F. Kennedy JFK Airport Destinations
The busiest European flight routes from JFK Airport to are New York – London (Heathrow Airport), United Kingdom; New York – Paris (Charles de Gaulle Airport), France; New York – Frankfurt Airport, Germany; New York – Madrid (Barajas Airport), Spain.
Flights Destinations & List Of European Airlines Operating At JFK Airport
Airline
Country
Cities/City
Norwegian Air Shuttle (operated by Norwegian Long Haul)
France
Paris-Charles de Gaulle
Sweden
Stockholm-Arlanda
Norway
Oslo-Gardermoen
United Kingdom
London-Gatwick
Denmark
Copenhagen
British Airways
United Kingdom
London (London-City, Gatwick and Heathrow)
Alitalia
Italy
Milan-Malpensa, Rome-Fiumicino
Air France
France
Paris (Charles de Gaulle & Orly Airport)
Air Berlin
Germany
Berlin-Tegel, Dusseldorf
XL Airways France
France
Paris-Charles de Gaulle
Aeroflot
Russia
Moscow-Sheremetyevo
Icelandair
Iceland
Reykjavik-Keflavik
Lufthansa
Germany
Frankfurt, Munich
Virgin Atlantic
United Kingdom
London-Heathrow
Turkish Airlines
Turkey
Istanbul-Ataturk
Swiss International Air Lines
Switzerland
Geneva, Zurich
LOT Polish Airlines
Poland
Warsaw-Chopin
Ukraine International Airlines
Ukraine
Kiev-Boryspil
Thomas Cook Airlines
United Kingdom
Manchester
KLM Airlines
Netherlands
Amsterdam
Air Serbia
Serbia
Belgrade
Brussels Airlines
Belgium
Brussels
Finnair
Finland
Helsinki
Aer Lingus operated by ASL Airlines Ireland
Ireland
Shannon
Aer Lingus
Ireland
Dublin
Air Europa
Spain
Madrid
Austrian Airlines
Austria
Vienna
Iberia
Spain
Madrid
TAP Portugal
Portugal
Lisbon
Flight Delays / Cancellation / Denied Boarding Problems
JFK International Airport is the busiest airport in the world. In a busy city like New York it is evident that arrivals and departures at JFK Airport go beyond 1100 flights per day. More than 50 million passengers travelled from JFK Airport, New York in the year 2013. With heavy air traffic and cargo traffic, it is but obvious that flights will tend to be delayed at JFK Airport. But air passengers need neither to panic nor to worry about the loss due to a flight delays or flight cancellations. According to EU air passenger right Regulation 261/2004 flight departed from any EU member state and gets delayed at JFK Airport or passenger travelled from JFK Airport with an EU Airline and flight get delays at any EU Airport then passengers can claim compensation for delayed flights.
EC Regulation 261/2004 / Know Your Rights / Air Passenger Rights
EC Regulation 261/2004 (dated 17 February 2005) applies to air passengers departing from any EU airport, or from a non-EU airport with an EU airline to an EU destination. Passengers must note that flight delay compensation is subject to certain conditions and exceptions. There will be no compensation for flight delays or cancellations caused by an extraordinary circumstance, under which such delays or cancellations become uncontrollable. An example of such situations includes bad weather or security concerns such as fear of a terror attack. In such situations, passengers will not be given any compensation.
Nevertheless, if there is a delay of more than 4 hours for a flight of 3500 km or more; delay of 3 hours or more in intra-community flight of 1500 km or more; and delay of 3 hours in case of flight under 1500 km, the passenger is entitled to claim compensation under EU norms as set by EU Regulation 261 of 2004. This entitlement is when the delay is not caused by an extraordinary circumstances.
If you are an air passenger travelled from Palma Airport and your flight was delayed on arrival for more than 3 hours or you have booked your flight ticket from Palma to anywhere in world and your flight was cancelled (without any prior notice) and for reasons which could be easily avoided by the airlines or was under control of respective authority then according to EC Regulation 261/2004, flight passengers can claim compensation up to 600€ for flight delays. This takes into account the distance that you travelled.
Within EU:
If you travel up to 1,500 km or less, then you can claim up to 250€
And over 1,500 km, you can claim up to 400€
Between EU Airport And Non-EU Airport:
If you travel up to 1,500 km or less, then you can claim up to 250€
If the distance is between 1,500 – 3,500 km, then you can claim up to 400€
And if the distance is more than 3500 km and flight delays for more than 4 hours, then you can claim up to 600€
Note: If you are travelling to a Non-European country from a Non-European country by a European Flight, EU 261 Rule won't apply to you. It is only applied in the case of EU based flights travelling within Europe or to or from an EU Member State.
Am I Eligible To Claim Compensation?
EC Regulation 261/2004 is a European law; it applies to EU air space. You do not have to be an EU citizen to claim flight compensation. This means that you can claim on flights departing from any airport located in the EU (with any airline) or arriving in the EU (with an EU airline). As JFK Airport is not located in EU, you are only eligible to claim for flights with an EU Airline departed from JFK Airport to an EU Airport, you can even claim for flights departed from an EU airport to JFK Airport with any airline (EU or non-EU).
| Origin and Destination | EU Airline | Non-EU Airline |
| --- | --- | --- |
| From Inside EU to Outside EU | Yes | Yes |
| From Inside EU to Inside EU | Yes | Yes |
| From Outside EU to Inside EU | Yes | No |
| From Outside EU to Outside EU | No | No |
How To Claim Delayed Flight Compensation?
According to EU regulation of delayed flight compensation, passenger has a right to claim compensation for delayed flights. Claim Flights can be very helpful to claim delayed flights and they also enlighten the passengers about their flight rights. In any flight coming to and from EU country EU regulation of flight compensation applies. Claim Flights also clarifies the questions like: "How long back can a claim be filed?"; "How much compensation can be claimed for delayed flights?" and other such questions.
Get Right Compensation With A Compensation Calculator
A lot of people are unaware of flight delay rights and even if they claim they claim a very meagre amount. In our " Claim Flights " website we have an instant Flight Delay Compensation Calculator which calculates an exact compensation amount in various situations like: compensation for flight delay for more than three hours, compensation for flight cancelled without prior notice of two weeks or for any other situation. Claim Experts at Claim Flights work on "no win – no fee" basis. It means that you have no risk in handing over the case to us, bescause you pay a fee only if we were successful with your claim.
Claim Flights – Flight Compensation Firm
If your flight has been delayed or cancelled while you are travelling within Europe, flying with an EU registered flight and you want to claim reimbursement for the problem the airline has caused you, all you have to do is provide us with your flight details (flight number & flight date) and our claim experts will work with various other teams to collect data so that everything goes smoothly. Our team has access to flight information such as the time by which the flight was delayed, the reason for flight cancellation, flights departure and arrival time, etc. making us more likely to win the compensation.
How To Claim Flight Delay Compensation?
Claim Flights claiming process is very easy to use and to provide us the desired information doesn't take more than 3 minutes of your precious time. We have access to a lot of information on flight delay and cancellation to claim flight compensation for your delayed or cancelled flights.
Claim Yourself Delayed Flight Compensation
You can use our free claim letter template to write the letter to airline to claim compensation for your delayed / cancelled / overbooked flight in accordance with EU Regulation 261/2004. EC Regulation 261/2004 entitles airline passengers to claim compensation up to 600€ for delays of 3 hours or more, flight cancellations or for denied boarding. We also facilitate free claim checker tool to check the amount you can claim.
Calculate The Amount Airline Owes You
Passengers are often unaware of the law and end up claiming a very futile amount compared to what they are entitled to claim. At Claim Flights the exact compensation can be calculated with the help of the compensation calculator. Claim Flights takes up your case on a no win no fee basis and makes sure that you get right amount in time.
Choose Your Choice To Claim
Higher Fees (£50 to £500, + Hearing Fees)
Hours of your time are spent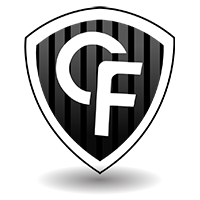 Zero Cost Risk & Additional legal databases
Only takes 2 minutes to claim
Close to 100% Success rate
Low cost risk, most airlines ignore customer claims
Case might end up in court


We help in many languages - ClaimFlights International Websites