Frankfurt Airport Flight Delay Compensation
For flight delays or cancellations, if you had your flight from an EU airport, or to an EU airport with an EU regulated airline, you are entitled to compensation up to 600€ based on EC 261 rule.
Enter your flight details and check how much you can claim
Here is an ultimate guide to claim compensation for Frankfurt Airport flight delays, cancellations, and denied boarding incidents under EU
Flight Delay Compensation
Regulation EC 261/2004.
Frankfurt Airport Flights Delays / Cancellation Claims
Being one of the busiest airports of Germany in terms of heavy passenger and cargo traffic, Frankfurt Airport flights often leads to delays or cancelled. Since EC Regulation 261/2004 rule is applicable for Frankfurt FRA Airport, as a Frankfurt flight passenger you are not obliged to tolerate flight delay, flight cancellations or denied boarding issues, you have to claim compensation up to 600€ from the airline for the inconvenience caused to you;
According to EU air passenger rights regulation on compensation for flight delays, an air passenger has the following rights to claim compensation from the airline: right to claim for denied boarding due to overbooked flight; flight delays over 3 hours, flight cancelled without any prior notice of 2 weeks, missed the connecting flight due to flight route changes or first flight delay or for any technical or mechanical issues which can be controlled by the airlines.
Flight Delays / Cancellation / Denied Boarding Problems
Flight delays, flight cancellations and denied boarding are the common problems faced by air travellers. If your flight gets delayed at the arrival airport for 3 or more hours; flight cancelled without notice of 2 weeks or if you were denied boarding due to overselling of flight seats EC Regulation 261/2004 entitles you to claim flight compensation up to 600 € from the airlines for the inconvenience caused to you.
Flight delayed for 2 hours or more from departure airport, airlines are obligatory to provide you assistance. You are entitled to claim compensation for a cancelled flight if you were not informed about the cancellation at least 14 days before the scheduled time of departure. You can claim financial compensation for denied boarding, if your alternate flight is delayed for 2 hours or more.
How much can you claim for Frankfurt Airport Flight delays?
The amount of compensation for Frankfurt Airport delayed flight is between 250€ to 600€. It depends upon the travel distance and the length of the delay.
Short distance
(up to 1500 km)
Medium distance
(1501 to 3500 km)
Long distance
(more than 3500 km)
e.g. Frankfurt to Madrid
e.g. Frankfurt to Turkey
e.g. Frankfurt to New York
€250
€400
€600*
* the amount may get reduced by 50%, i.e., you may get up to 300€ for distance over 3500 km when EU borders were not crossed.
Your Flight Has Been Delayed or cancelled. What Should You Do?

Ask a reason for delay
Ask the airline for a reason behind it. Get confirmation in writing from the airlines' customer service.
Note Arrival Time
Note the flights' arrival time, i.e., when the aircraft door was opened and passengers were allowed to step out.
Collect Evidence
Collect evidence such as pictures of arrival board, boarding pass, receipts, etc., to prove the delay.
Check Eligibility
Enter your flight details into our
claim checker
and check if you are eligible for compensation.
Exchange Contacts
Exchange contact information of co-passengers (which can act as evidence while asking for compensation).
Claim Money Back
Assign us your case for a hassle-free claim (we work on a "No Win – No Fee" basis) and Sit Back & Relax.
Flight departure delays
If there's a delay at departure, you are eligible for the "Right to Care." The airlines must offer:
For 2 Hours Flight Delays
Foods/Snacks
Free meals and refreshments.
Communication
2 free phone calls, email or fax service.
For 5 Hours Flight Delays
Foods/Snacks
Free meals and refreshments.
Communication
2 free phone calls, email or fax service.
Flight
Re-routed to the earliest available flight
Refund
Refund of the ticket cost, if you were unwilling to travel
Accommodation
Hotel accommodation & transport facility for an overnight delay.
EC Regulation 261/2004 / Know Your Rights / Air Passenger Rights
European Union Regulation (EC) No. 261/2004 introduced in 2004 and came into effect from February 2005 establishes common EU rule on flight compensation and assistance to airline passengers in the event of denied boarding and of flights cancellation or delayed flights; repealing Regulation (EEC) No 295/91 of February 1991.
EU 261/2004 rule states that air passengers are entitled to receive cash compensation of 250/400/600 € from airlines for the inconvenience caused due to flight delays or cancelled flight or if passengers are denied boarding due to overbooking of flight tickets by the airlines.
Within EU:
If you travel up to 1,500 km or less, then you can claim up to 250€
And over 1,500 km, you can claim up to 400€
Between EU Airport And Non-EU Airport:
If you travel up to 1,500 km or less, then you can claim up to 250€
If the distance is between 1,500 – 3,500 km, then you can claim up to 400€
And if the distance is more than 3500 km and flight delays for more than 4 hours, then you can claim up to 600€
Note: If you are travelling to a Non-European country from a Non-European country by a European Flight, EU 261 Rule won't apply to you. It is only applied in the case of EU based flights travelling within Europe or to or from an EU Member State.
Am I Eligible To Claim Compensation?
EC Regulation 261/2004 is a European law; it applies to EU air space. You do not have to be an EU citizen to claim flight compensation.
This means that you can claim on flights departing from any airport located in the EU (with any airline) or arriving in the EU (with an EU airline).
| Origin and Destination | EU Airline | Non-EU Airline |
| --- | --- | --- |
| EU ✈ EU | ✅ | ✅ |
| EU ✈ Non-EU | ✅ | ✅ |
| Non-EU ✈ EU | ✅ | ❌ |
| Non-EU ✈ Non-EU | ❌ | ❌ |
Compensation For Flight Delay Is Every Passenger's Right!
Many passengers are unaware of their EU passenger rights and they don't claim compensation for a flight delay from the airlines. Even if they claim, the amount is often less in comparison to the exact amount of compensation they are entitled to for a flight delay.
Frankfurt flight passengers have rights to claim compensation amount from the airline for the inconvenience caused by the airline. Claim Flights informs passengers of their rights in the event of flight delays, flight cancellations or denied boarding.
Flight Delay Compensation Claim Flights Procedure
For claiming Frankfurt Airport flight delay compensation, you need to know some information about your delayed flight, for that you can check the flight data at Frankfurt Airport which can tell you the exact status of the flight, based on that and with the help of the our Flight Delay Compensation Calculator (freely available in our website), you can calculate the exact amount of compensation for your delayed flight. Frankfurt Airport flight schedule is available online and at the airport timetable screen. With help of these details you can claim compensation from the airlines.
Claim Flights – Flight Compensation Firm
If your flight has been delayed or cancelled while you are travelling within Europe, flying with an EU registered flight and you want to claim reimbursement for the problem the airline has caused you, all you have to do is provide us with your flight details (flight number & flight date) and our claim experts will work with various other teams to collect data so that everything goes smoothly. Our team has access to flight information such as the time by which the flight was delayed, the reason for flight cancellation, flights departure and arrival time, etc. making us more likely to win the compensation.
Claim Yourself Delayed Flight Compensation
If your flight is delayed for more than 3 hours or if your flight has been cancelled without prior notice of 2 weeks or if you were denied boarding due to overbooking of flight tickets, you can use our free flight claim letter template to write the letter to airline to claim compensation for your delayed / cancelled / overbooked flight in accordance with EU Regulation 261/2004. EC Regulation 261/2004 entitles European Union air passengers to claim up to 600 € compensation for flight delay of 3 hours or more, flight cancellations or for denied boarding.
Calculate The Amount Airline Owes You
Passengers are often unaware of the law and end up claiming a very futile amount compared to what they are entitled to claim. At Claim Flights the exact compensation can be calculated with the help of the compensation calculator. Claim Flights takes up your case on a no win no fee basis and makes sure that you get right amount in time.
How to claim compensation for delayed or cancelled flights?
We are specialized in helping airline passengers to get their British airways compensation claim from the airline quickly.
More Info
Check if you can claim using our compensation checker tool.
More Info
Fill in your flight number, date of journey, and some further information.
More Info
For a hassle-free claim, assign us your case by signing the digital contract.
More Info
Our claim experts will take all your hassles, and claim on behalf of you.
More Info
Don't be late, claim for your rights today.
Assign us your claim and let us fight for your rights
Fast, easy, and risk-free compensation claims through "ClaimFlights"
About Frankfurt Main Airport
Frankfurt Main Airport is the biggest airport in Germany and the fourth largest airport in Europe. More than 56 million passengers commute through Frankfurt airport annually. In 2015 it crosses by more than 61 million passengers. Frankfurt Airport also ranked as world's 12th busiest airport in terms of passenger carried and busiest airport in Europe in terms of cargo traffic.
Frankfurt airport IATA code is FRA. Frankfurt FRA Airport operating as a hub for major airlines like Lufthansa, AeroLogic, Condor, Lufthansa CityLine and Lufthansa Cargo. Frankfurt Airport flights connect to more than 250 destinations in more than 100 countries.
Frankfurt Airport Infrastructure
Frankfurt Airport has two largest terminals for air passengers, while Terminal 1 mostly used by Lufthansa airline flights and has a capacity of carrying more than 50 million passengers annually. Terminal 1 consists of 4 concourses as A, B, C, Z and 3 functional areas for departures, arrivals and parking and contains 103 gates. Terminal 2 has a capacity of carrying more than 15 million passengers per year. Terminal 2 mostly used by airlines of Oneworld airline alliance such as Air Berlin, British Airways, American Airlines, Japan Airlines, Malaysia Airlines amongst others and SkyTeam Airlines alliance such as Delta Air Lines, Aeroflot, Air France, KLM Royal Dutch Airlines, China Airlines and others.
List of Airlines Operating at Frankfurt Airport
Airline
Country
Cities/City
Lufthansa
United States
Dallas/Fort Worth, Denver, Boston, Los Angeles, San Francisco, Washington-Dulles, Miami, Houston, Chicago-O'Hare, Seattle/Tacoma
Germany
Dusseldorf, Berlin-Tegel, Hamburg, Hanover, Dresden, Leipzig/Halle, Nuremberg, Munich, Munster/Osnabruck, Stuttgart, Bremen
Italy
Bologna, Florence, Rome-Fiumicino, Milan-Linate, Venice, Naples, Turin
United Kingdom
Birmingham, London-Heathrow, Manchester, Aberdeen, Edinburgh
Spain
Alicante, Bilbao, Barcelona, Madrid, Valencia, Malaga, Seville
Japan
Tokyo (Haneda & Narita), Nagoya-Centrair, Osaka-Kansai
France
Paris-Charles de Gaulle, Nice, Toulouse, Lyon, Marseille
China
Shanghai-Pudong, Hong Kong, Beijing, Nanjing, Qingdao
Poland
Warsaw, Poznan, Wroclaw, Krakow, Katowice
Russia
Moscow-Domodedovo, Saint Petersburg
Turkey
Istanbul-Ataturk, Ankara, Antalya
Nigeria
Abuja, Lagos, Port Harcourt
Canada
Toronto-Pearson, Vancouver
India
Mumbai, Delhi, Bangalore
Sweden
Gothenburg, Stockholm
South Africa
Johannesburg-OR Tambo
Brazil
Rio de Janeiro-Galeao
Thailand
Bangkok-Suvarnabhumi
Iran
Tehran-Imam Khomeini
Denmark
Billund, Copenhagen
Israel
Tel Aviv-Ben Gurion
Portugal
Lisbon, Porto, Faro
Jordan
Amman-Queen Alia
Norway
Oslo-Gardermoen
Kazakhstan
Almaty, Astana
Switzerland
Geneva, Zurich
Ukraine
Kiev-Boryspil
Austria
Vienna, Linz
Ethiopia
Addis Ababa
Mexico
Mexico City
Netherlands
Amsterdam
Romania
Bucharest
Morocco
Marrakesh
Serbia
Belgrade
Hungary
Budapest
Belgium
Brussels
Finland
Helsinki
Algeria
Algiers
Lithuania
Vilnius
Estonia
Tallinn
Saudi Arabia
Riyadh
Greece
Athens
Colombia
Bogota
Angola
Luanda
Ireland
Dublin
Croatia
Zagreb
Czech Republic
Prague
Singapore
Changi
United Arab Emirates
Dubai
Tunisia
Tunis
Bulgaria
Sofia
Egypt
Cairo
Qatar
Doha
Latvia
Riga
Azerbaijan
Baku
Lufthansa Regional operated by Lufthansa CityLine
Germany
Dusseldorf, Friedrichshafen, Leipzig/Halle, Nuremberg, Sylt
Poland
Bydgoszcz, Gdansk, Poznan
Italy
Bologna, Florence
Denmark
Aalborg, Billund
Luxembourg
Luxembourg City
Switzerland
Basel/Mulhouse
United Kingdom
London-City
Netherlands
Amsterdam
Romania
Bucharest
Serbia
Belgrade
Belgium
Brussels
Albania
Tirana
Belarus
Minsk
Austria
Linz
Condor
Spain
Fuerteventura, Gran Canaria, La Palma, Lanzarote, Tenerife
Dominician Republic
Puerto Plata, Punta Cana, Santo Domingo
United States
Seattle/Tacoma, Las Vegas, San Juan
Cuba
Havana, Holguin, Varadero
Brazil
Recife, Salvador da Bahia
Barbados
Seawell/Christ Church
Panama
Panama City
Jamaica
Montego Bay
Mauritius
Port Louis
Egypt
Hurghada
Costa Rica
San Jose
Namibia
Windhoek
Tanzania
Zanzibar
Turkey
Antalya
Portugal
Funchal
Morocco
Agadir
Mexico
Cancun
SunExpress Deutschland
Egypt
Hurghada, Luxor, Marsa Alam, Sharm el-Sheikh
Turkey
Adana, Ankara, Antalya, Gazipasa, Izmir
Spain
Ibiza, Lanzarote, Palma de Mallorca
Italy
Lamezia Terme
Morocco
Agadir
Greece
Chania
Scandinavian Airlines
Sweden
Stockholm-Arlanda
Norway
Oslo-Gardermoen
Denmark
Copenhagen
TUIfly
Spain
Fuerteventura, Gran Canaria, Tenerife
Egypt
Hurghada, Marsa Alam
Cape Verde
Boa Vista, Sal
Air Berlin
Spain
Palma de Mallorca
Germany
Berlin-Tegel
Italy
Catania
Adria Airways
Slovenia
Ljubljana
Kosovo
Pristina
Albania
Tirana
Delta Air Lines
United States
New York-JFK, Detroit
Georgia
Atlanta
United Airlines
United States
Chicago-O'Hare, Houston, Newark, San Francisco, Washington-Dulles
Air China
China
Beijing, Chengdu, Shanghai-Pudong, Shenzhen
American Airlines
United States
Charlotte, Dallas/Fort Worth, Philadelphia
Austrian Airlines
Austria
Graz, Innsbruck, Salzburg, Vienna
Aeroflot
Russia
Kazan, Moscow-Sheremetyevo
Croatia Airlines
Croatia
Dubrovnik, Split, Zagreb
Iran Air
Iran
Tehran-Imam Khomeini
Japan Airlines
Japan
Tokyo-Narita
Aer Lingus
Ireland
Dublin
Air India
India
Delhi
Why choose "ClaimFlights"?
No win = No fee
Yes, you read it right, we do not charge any upfront fees until we win the case and get compensation from the airlines.
Success Fee 25%
Our success fee is just 25% (no VAT, if you are a non-EU resident). We have a fantastic success record and fair prices.
No Legal Action Fee
No legal action fee or admin fee. (It's free of charge, and no hidden costs, even if we have to take your case to court).
Best Payout
You get the best payout when compared with the other claim companies. Check out the 
price comparison
.
Close to 100% Success
Close to 100% success ratio in court. Our legal claim experts are well trained and experienced in sending claim letters.
Test Winner
We are a test winner in many flight delay provider tests. And, you get the best payout for your delayed flight. Dr. Mirko C. Ulbrich
CEO
Dr. Mirko C. Ulbrich is founder and CEO at Claim Flights GmbH. He has made many Himalaya hiking trips, but has found a passion to grow roses and go hiking in the alpes.
You may be interested to read the articles below
Choose Your Choice To Claim
Higher Fees (£50 to £500, + Hearing Fees)
Hours of your time are spent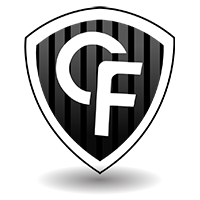 Zero Cost Risk & Additional legal databases
Only takes 2 minutes to claim
Close to 100% Success rate
Low cost risk, most airlines ignore customer claims
Case might end up in court


We help in many languages - ClaimFlights International Websites