Dublin Airport (DUB) Flight Delay Compensation
For flight delays or cancellations, if you had your flight from an EU airport, or to an EU airport with an EU regulated airline, you are entitled to compensation up to 600€ based on EC 261 rule.
Enter your flight details and check how much you can claim.
Claim Compensation For Flight Delay
Are you one of the victims of Dublin Airport delays and just wondering how to go about it? So the good news is that you have a right to claim compensation for flight delayed over three hours. Dublin is amongst big and busy airports of Northern Ireland. Heavy air traffic, overbooking, bad weather or any other factors lead often to delay of flights. Passengers who are unaware of European flight delay compensation regulation, claim very meagre flight delay compensation. Claim Flights helps you to get correct financial compensation in case of cancellation, overbooking or delay of flights.
Get Answers To Your Questions At Claim Flights
Air passengers have many questions like: "Can I claim if my flight is delayed?"; "For how long after a flight can be claimed?"; "How to claim EU flight delays compensation from the airline?"; "What amount can be claimed as flight delay compensation?" Claim Flights helps you to find an answer to all these and other such questions. Dublin airport flight tracker helps you to get the exact status of your flight and this information can be used to claim your flight delays compensation.
Protect Your Rights With Claim Flights
Every passenger travelling with European airlines in or from EU has a right to claim in cases of the flight delay. Flight delay calculator helps you to calculate the exact sum you are entitled to claim from the airlines. Compensation for delay of UK flights can range between 250€ to 600€. The comfortable journey is your right and in case of inconvenience, airlines should also offer you refreshments and accommodation if required. Dr. Mirko C. Ulbrich
CEO
Dr. Mirko C. Ulbrich is founder and CEO at Claim Flights GmbH. He has made many Himalaya hiking trips, but has found a passion to grow roses and go hiking in the alpes.
Choose Your Choice To Claim
Higher Fees (£50 to £500, + Hearing Fees)
Hours of your time are spent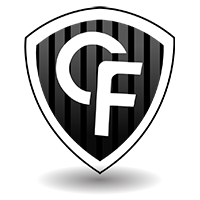 Zero Cost Risk & Additional legal databases
Only takes 2 minutes to claim
Close to 100% Success rate
Low cost risk, most airlines ignore customer claims
Case might end up in court


We help in many languages - ClaimFlights International Websites