Wizz Air Flight Delay Compensation
If your WIzz Air flight delays for more than 3 hours, or was cancelled without prior notice, you may be eligible for compensation up to 600€ based on EU 261 rule.
Enter your flight details and check how much you can claim:
Here is an ultimate guide to claim compensation for Wizz Air flight delays, cancellations, and denied boarding incidents under EU
Flight Delay Compensation
Regulation EC 261/2004.
Wizz Air flight delay / cancellation claim compensation
If any air passenger traveled by Wizz Air flight had experienced flight delays for more than 3 hours; denied boarding due to overbooked flights or their booked flight gets canceled without any prior notice, then according to EC Regulation 261/2004, air passengers can claim compensation up to €600 from Wizz airline.
Most airlines in the past have taken shelter of "technical" reasons and denied the rightful claims to passengers. Many recent judgments have narrowed down the permissible reasons for the delay. Detailed analysis of flight delays suggests that more often than not, the cause of the delay is due to negligence or inept operations of airlines. EU Regulation 261/2004 states that claim can be made anytime within 6 years of the date of travel.
Thus, even if you traveled on a delayed flight 6 years ago, you still have a chance to file your compensation, claim today and Claim Flights will assist you in prompt reimbursement of your rightful claim, without any upfront charges. If you wish to check the rightful claim amount for your flight delay, you can use our instant free compensation checker.
We have a Claim Experts team in place which has access to all the information regarding flights. All you have to do is provide some details about your Wizz Air delayed flights such as flight number and date of your journey; rest will be taken care by us. Our claiming process is very simple and you can get your compensation amount at right time from Wizz Air.<./p>
Wizz Air Flight Delays / Cancellation / Denied Boarding Problems
Wizz Air is Hungary based low cost airline and flies to more than 100 destinations across Asia and Europe. As an air passenger If you faced any problem with Wizz Air airline flights such as flight delays of 3 hours or more; flight cancellations or denied boarding due to over sold flight tickets then you can claim compensation up to 600€ from Wizz Air under EC Regulation 261/2004, EU air passenger rights.
How much can you claim for Wizz Air Flight delays?
The amount of compensation for Wizz Air delayed flight is between 250€ to 600€. It depends upon the travel distance and the length of the delay.
Short distance
(up to 1500 km)
Medium distance
(1501 to 3500 km)
Long distance
(more than 3500 km)
e.g. Frankfurt to Madrid
e.g. Frankfurt to Turkey
e.g. Frankfurt to New York
€250
€400
€600*
* the amount may get reduced by 50%, i.e., you may get up to 300€ for distance over 3500 km when EU borders were not crossed.
Your Flight Has Been Delayed or cancelled. What Should You Do?

Ask a reason for delay
Ask the airline for a reason behind it. Get confirmation in writing from the airlines' customer service.
Note Arrival Time
Note the flights' arrival time, i.e., when the aircraft door was opened and passengers were allowed to step out.
Collect Evidence
Collect evidence such as pictures of arrival board, boarding pass, receipts, etc., to prove the delay.
Check Eligibility
Enter your flight details into our
claim checker
and check if you are eligible for compensation.
Exchange Contacts
Exchange contact information of co-passengers (which can act as evidence while asking for compensation).
Claim Money Back
Assign us your case for a hassle-free claim (we work on a "No Win – No Fee" basis) and Sit Back & Relax.
Flight departure delays
If there's a delay at departure, you are eligible for the "Right to Care." The airlines must offer:
For 2 Hours Flight Delays
Foods/Snacks
Free meals and refreshments.
Communication
2 free phone calls, email or fax service.
For 5 Hours Flight Delays
Foods/Snacks
Free meals and refreshments.
Communication
2 free phone calls, email or fax service.
Flight
Re-routed to the earliest available flight
Refund
Refund of the ticket cost, if you were unwilling to travel
Accommodation
Hotel accommodation & transport facility for an overnight delay.
EC Regulation 261/2004
EC Regulation 261/2004 (dated 17 February 2005) applies to air passengers departing from any EU airport, or from a non-EU airport with an EU airline to an EU destination. Passengers must note that flight delay compensation is subject to certain conditions and exceptions.
There will be no compensation for a delays / cancellations caused by an extraordinary circumstance, under which such delays / cancellations becomes uncontrollable. An example of such situations includes bad weather or security concerns such as fear of a terror attack. In such situations, passengers will not be given any compensation.
Nevertheless, if there is a delay of more than 4 hours for a flight of 3500 km or more; delay of 3 hours or more in intra-community flight of 1500 km or more; and delay of 3 hours in case of flight under 1500 km, the passenger is entitled to claim compensation under EU norms as set by EU Regulation 261 of 2004. This entitlement is when the delay is not caused by extraordinary circumstances.
If you are an air passenger travelled with Wizz Air and your flight has been delayed or you have booked Wizz flight ticket and your flight has been cancelled (without any prior notice) or for reasons which could be under control of respective authority then according to EC Regulation 261/2004, Wizz air flight passengers can claim compensation up to 600€ for flight delays. This takes into account the distance that you travel.
Within EU:
If you travel up to 1,500 km or less, then you can claim up to 250€
And over 1,500 km, you can claim up to 400€
Between EU Airport And Non-EU Airport:
If you travel up to 1,500 km or less, then you can claim up to 250€
If the distance is between 1,500 – 3,500 km, then you can claim up to 400€
And if the distance is more than 3500 km and flight delays for more than 4 hours, then you can claim up to 600€
Note: If you are travelling to a Non-European country from a Non-European country by a European Flight, EU 261 Rule won't apply to you. It is only applied in the case of EU based flights travelling within Europe or to or from an EU Member State.
Am i eligible to claim compensation?
This is one of the questions every air passenger asks themselves in the event of flight delays, cancellation or a postponed flight. According to the EU passenger rights regulation, You do not have to be an EU citizen to claim flight compensation.
This means that you can claim on flights departing from any airport located in the EU (with any airline) or arriving in the EU (with an EU airline). Table to the right describes the situations in which you can claim flight delay compensation from airline.
| Origin and Destination | EU Airline | Non-EU Airline |
| --- | --- | --- |
| EU ✈ EU | ✅ | ✅ |
| EU ✈ Non-EU | ✅ | ✅ |
| Non-EU ✈ EU | ✅ | ❌ |
| Non-EU ✈ Non-EU | ❌ | ❌ |
Wizz Airways delayed flights compensation
Wizz Air is a low cost Hungarian airline and it is the largest airline of Hungary in terms of the number of flights it operates. Wizz Air has rapidly developed mainly due to its low cost carrier business model. It witnesses huge annual air passenger traffic and cargo traffic.
Wizz Air flights often delayed due to flight damage, airport delays, air carrier delays or other reason. So If you travelled with Wizz Air flight and due to some reason your flight is delayed, you need not worry. You have right to claim compensation from Wizz Air for the inconvenience caused to you.
Claim your rights with claim flights!
According to EU passenger rights regulation, an air passenger on a Wizz Air flight can claim compensation for flight delays, flight cancellations or flight times changed without prior notice. If you miss your international flight, miss the connecting flight or you are denied boarding due to overbooked flights, then claiming compensation from the airline is your right and you should not fail to use it.
Wizz Air does not always answer for flight delay claim letters from customers. Therefore, if you want to ensure that you get your money back you can use our service.
Claim Flights and its team of claim experts can help you to demand money back from the airlines without any legal or financial hassles. We take your case on a No Win No Fee basis. You have absolutely nothing to lose at Claim Flights but much to gain in the form of compensation from the airlines.
People often claim a much smaller amount compared to the actual amount they are entitled to claim from the airline. The free flight compensation calculator helps you to calculate the exact compensatory amount and Claim Flights experts make sure you get it in time.
How we can help you to claim your money back
If you have been travelled within, to or from Europe, with an EU registered flight and your flight has been delayed for 3 hours or more or if you have booked a ticket with an EU registered flight and it has been cancelled then you can claim compensation for the problem the airline has caused you, all you have to do is provide us with your flight details (flight number and flight date) and our claim experts will work with various other teams to collect data so that everything goes smoothly.
Our team has access to flight information such as the time by which the flight was delayed, the reason for flight cancellations or delays, flights departure and arrival time, etc. making us more likely to win the compensation. So if you have any complaints regarding Wizz Air flight delays or cancellations you can contact Claim Flights at any time. Don't delay and claim your delayed flight compensation today.
How to claim compensation for delayed or cancelled flights?
We are specialized in helping airline passengers to get their British airways compensation claim from the airline quickly.
More Info
Check if you can claim using our compensation checker tool.
More Info
Fill in your flight number, date of journey, and some further information.
More Info
For a hassle-free claim, assign us your case by signing the digital contract.
More Info
Our claim experts will take all your hassles, and claim on behalf of you.
More Info
Don't be late, claim for your rights today.
Claim yourself delayed flight compensation
If your flight was delayed for more than 3 hours or if your flight has been cancelled without prior notice of 2 weeks or if you were denied boarding due to overbooked of flight, you can use our free claim letter template to write the letter to airline to claim compensation for your delayed / cancelled / overbooked flight in accordance with EU Regulation 261/2004.
EC Regulation 261/2004 entitles European Union air passengers to claim up to 600 € compensation for flight delay of 3 hours or more, flight cancellations or for denied boarding. And you can contact the Wizz airline authorities via email or can also contact them on their customer service phone numbers to claim Wizz airline flight delay compensation.
Calculate the amount airline owes you
Passengers are often unaware of the law and end up claiming a very futile amount compared to what they are entitled to claim. At Claim Flights the exact compensation amount can be calculated with the help of the compensation calculator.
Flight Delay Compensation Calculator can help you to calculate the amount to claim from Wizz Air for your delayed / cancelled flight. You can check for free the amount Airlines owe for you with our flight delay compensation calculator.
You can claim flight delay compensation with our assistance by filling the claim form. You may need to enter further details about yourself and co-passengers for whom you would like to claim the flight compensation from the Wizz Air. Our Expert team can file the claim on behalf of you and pursue it with the Airlines. Air passengers are charged only in case he/they gets the compensation from the airline.
Our fee is very less as compared with other claim companies. You can compare the claimable compensation amount provided by us with other claim companies. Claim Flights takes up your case on a No Win No Fee basis and makes sure that you get right amount in time.
Assign us your claim and let us fight for your rights
Fast, easy, and risk-free compensation claims through "ClaimFlights"
Useful Information about Wizz Air
The air space is crowded by hundreds of commercial airlines around the world who carry millions of passengers to their destinations. Wizz Air is acknowledged as one of the most preferred low cost commercial airline operating in Central and Eastern Europe with its headquarters in Budapest, Hungary.
The success story of Wizz Air in the fiercely competitive aviation industry that too in the relatively short span of time has left the industry experts quite flustered. It was in June 2003 when six people, having wide experience in the airline industry and accomplished track records in their respective fields, decided to launch a new low cost airline based in Hungary.
The determined efforts of the team under the leadership of Jozsef Varadi, Company's Chief Executive Officer, got the new company registered within three months, and its first commercial flight took off from Katowice on 19th May 2004.
Milestone for the company was achieved on 25th February 2015 when the company was successfully listed on London Stock Exchange after its IPO was completed. The Company is listed under ticker WIZZ there. In the current year, buoyed by the improved results in its first quarter, the company has revised its profit forecast for the year by another 10-20 million Euros.
Now the company expects yearly net profits for the current year in the range of 175 -185 million Euros. The company has reported record increase in its top line to 1.2 billion Euros in the first quarter of 2015 which is 21% higher than the previous year. Load Factor has also shown improvement of 1.3 percentage points and stands at 88.8% in the first quarter, one of the highest in the aviation industry.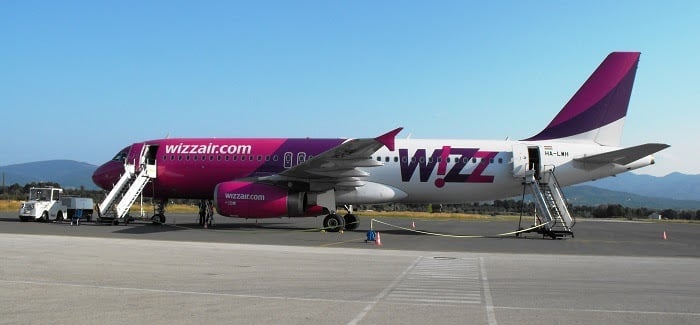 Fleet size & Destination
In the short span of a decade, the airline today operates from 25 bases in the region on 420 routes. The footprints of the airline are spread into almost all the countries in the region. Besides its headquarters on the property of Budapest Liszt Ferenc International Airport, it also has base operations in Sofia (Bulgaria); Gdansk, Lublin, Poznan, Katowice, Warsaw-Chopin and Wroclaw in Poland; Bucharest, Cluj-Napoca, Targu Mureș, Craiova and Timisoara in Romania; Prague in Czech Republic; Belgrade in Serbia; Vilnius in Lithuania; Skopje in Macedonia; Riga in Latvia; Tuzla in Bosnia and Herzegovina in Bosnia and Kosice in Slovakia.
Wizz Air has around 72 Fleets as of September 2016 from the family of Airbus A320 and Airbus A321 which flies to more than 100 destinations.
Wizz Air Fleets
| Aircrafts | Number of Aircrafts |
| --- | --- |
| Airbus A320-200 | 63 |
| Airbus A321-200 | 9 |
| Total | 72 |
The company has focused on efficient operations and continuously looking for opportunities to expand its venture into new routes. On Dec 2015, Wizz Air announced to operate from new base Iasi in Romania, which was its sixth base there, from July 2016. It also planned to acquire new Airbus 320 and increase the flight frequency on various existing routes.
Presently, the company operates with the young fleet of 72 aircraft of best in class Airbus 320 fleet, which are powered by V-2500 engines from International Aero Engines. All the aircraft have 180 comfortable leather seats, and their maintenance is entrusted to reputed companies like Lufthansa Technik. The company has maintained the no-compromise policy on safety standards and has managed to provide excellent flying experience to its passengers.
Wizz Air Airlines European Destinations
| Sr.No. | Country | City /Cities |
| --- | --- | --- |
| 1 | Germany | Berlin, Cologne/Bonn, Hamburg, Dortmund, Friedrichshafen, Hahn, Karlsruhe/Baden, Memmingen, Nuremberg, Hamburg, Karlsruhe/Baden |
| 2 | Italy | Rome (Ciampino, Leonardo da Vinci), Naples, Bologna, Catania, Milan, Bari, Pisa, Turin, Treviso, Verona, Alghero, Bergamo, Perugia |
| 3 | United Kingdom | London(Gatwick, Luton), Manchester, Birmingham, Liverpool, Edinburgh, Belfast, Newcastle-Upon-Tyne, Cardiff |
| 4 | Norway | Alesund, Bergen, Haugesund, Kristiansand, Molde, Sandefjord, Stavanger, Trondheim |
| 5 | Spain | Barcelona, Tenerife, Alicante, Ibiza, Malaga, Madrid, Valencia, Palma de Mallorca, Zaragoza |
| 6 | Romania | Bucharest, Cluj-Napoca, Craiova, Constanta, Iasi, Sibiu, Targu Mures, Timisoara |
| 7 | Poland | Gdansk, Katowice, Lublin, Olsztyn, Poznan, Szczecin, Warsaw, Wroclaw |
| 8 | Netherland | Eindhoven, Groningen, Maastricht |
| 9 | Sweden | Gothenburg, Malmo, Stockholm |
| 10 | Slovakia | Bratislava, Kosice, Poprad |
| 11 | Lithuania | Kaunas, Palanga, Vilnius |
| 12 | Bulgaria | Bourgas, Sofia, Varna |
| 13 | Denmark | Copenhagen, Billund |
| 14 | Hungary | Budapest, Debrecen |
| 15 | France | Nice, Beauvais |
| 16 | Macedonia | Ohrid, Skopje |
| 17 | Portugal | Lisbon, Porto |
| 18 | Switzerland | Geneva, Basel |
| 19 | Serbia | Belgrade, Nis |
| 20 | Czech Republic | Prague, Brno |
| 21 | Belgium | Charleroi |
| 22 | Russia | Moscow |
| 23 | Finland | Turku |
| 24 | Croatia | Split |
| 25 | Bosnia and Herzegovina | Tuzla |
| 26 | Latvia | Riga |
| 27 | Ukraine | Kiev |
Wizz Air Asia Destinations include Baku in Azerbaijan; Larnaca in Cyprus; Kutaisi in Georgia; Tel Aviv in Israel; Istanbul in Turkey and Dubai in United Arab Emirates.
Wizz Air Reviews & Air passengers statistics
SkyTrax, which rates airlines based upon their performance and customer services, has rated Wizz airline
3 out of 10 stars
reviewed by more than 1035 customers till December 2021. The company has been successful in garnering significant share in air passenger traffic in the region, and the growth of some passengers with the airline is indeed very laudable. According to
Routesonline.com 
the first year of its operations in 2005 saw the airline carrying 2.56 million seats which have increased almost five folds to 17.48 million in 2014.
Sectorally, London Luton base has the highest seat availability. This route carried 360,000 passengers in the year 2005 which has swell to whopping 1.86 million in 2014. Similarly, it has witnessed an outstanding increase of 112% in the last three years from their Bucharest operation which currently operates over 1.16 million seats. Exceptional growth from bases like Warsaw, Budapest, Katowice, etc. has prompted the management to plan for further increase its seat share from these centres in forthcoming months.
Wizz Air Services and Awards
Wizz Air offers the variety of services to its air passengers which includes Convenience Options, Wizz Discount Club, Privilege Pass, Plus Fare, On-time Guarantee, Wizz for Families, Priority Boarding, Wizz Flex etc.
Wizz Air has won "VALUE AIRLINE OF THE YEAR" Award 2016 provided by Air Transport World, "AIRLINE EQUITY DEAL OF THE YEAR" Award by Airline Economics" and "AVIATION EQUITY DEAL OF THE YEAR – EUROPE" Award by Global Transport Finance.
Wizz Air is committed to remaining as the most economical carrier in the region and thus operates on mix choice of airports, which includes primary, secondary and regional airports. The cost of airport charges has the significant bearing on the overall cost of operations, and the right mix is essential to provide maximum price benefit to passengers. The strategy of using various customer friendly measures like ticketless travel, single class all leather seats, use of low-cost secondary airports, catering on extra payments, etc. combined with excellent management initiatives have helped the airline to establish the large customer base in CEE region.
Why choose "ClaimFlights"?
No win = No fee
Yes, you read it right, we do not charge any upfront fees until we win the case and get compensation from the airlines.
Success Fee 25%
Our success fee is just 25% (no VAT, if you are a non-EU resident). We have a fantastic success record and fair prices.
No Legal Action Fee
No legal action fee or admin fee. (It's free of charge, and no hidden costs, even if we have to take your case to court).
Best Payout
You get the best payout when compared with the other claim companies. Check out the 
price comparison
.
Close to 100% Success
Close to 100% success ratio in court. Our legal claim experts are well trained and experienced in sending claim letters.
Test Winner
We are a test winner in many flight delay provider tests. And, you get the best payout for your delayed flight. Dr. Mirko C. Ulbrich
CEO
Dr. Mirko C. Ulbrich is founder and CEO at Claim Flights GmbH. He has made many Himalaya hiking trips, but has found a passion to grow roses and go hiking in the alpes.
You may be interested to read the articles below
Choose Your Choice To Claim
Higher Fees (£50 to £500, + Hearing Fees)
Hours of your time are spent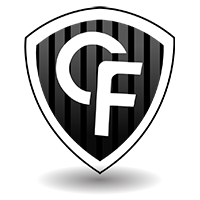 Zero Cost Risk & Additional legal databases
Only takes 2 minutes to claim
Close to 100% Success rate
Low cost risk, most airlines ignore customer claims
Case might end up in court


We help in many languages - ClaimFlights International Websites