United Airlines Flight Delay Compensation
If your United Airlines flight delays for more than 3 hours, or was cancelled without prior notice, you may be eligible for compensation up to 600€ based on EU 261 rule.
Enter your flight details and check how much you can claim:
United Airlines
United Airlines (UA Airline) is one of the most popular airline companies in the world which operates its flights across 375 destinations around the world. United Airlines has its headquarters in Chicago, Illinois and nine other hubs spread across the United States, Japan and Guam. It is the largest airline company as far as the number of destinations is concerned. It maintains a large fleet of 712 mainline flights. United Airlines has 235 domestic destinations and 138 international destinations. It operates in 60 countries spread across every continent in the world. However, sometimes, you may face problem due to flight delay /cancellations of flights and thus you need to know your rights to claim for such inconvenience. In this respect, it's also important to know the United Airline flight status that would help you to execute the claim flawlessly.
How to Claim Flight Delay Compensation?
Claim Flights claiming process is very easy to use and to provide us the desired information doesn't take more than 2 minutes of your precious time.
We have access to a lot of information about different airlines flights, thus you receive the compensation within right time.
Know your rights & make your claim successful with Claim Flights
As an airline passenger, you have certain rights which you should be aware of. Under EC Regulation 261/2004, you are entitled to claim compensation for any delayed or cancelled flights in any country under the European Union (EU). However, airline companies can deny any claim if the delay or cancellation happened due to an 'act of God'. This is a tricky ground as there are several instances where the same cause can and cannot be claimed as an 'act of God'. In case of instances where the airline company had no control over the reason for flight delay or flight cancellation and thus they are not liable to pay any compensation
But as an individual, it is unlikely that you will be aware of the finer details of EC 261/2004 Regulation and hence can lose out to airline companies in claiming compensation. This is where Claim Flights comes in. With our panel of experts, you can be sure to get your claim if indeed. It was the airline company's fault which led to the delay. There have been several cases when our clients have been granted their claim after being unsuccessful when they had approached it individually for the airline delays. We would have a detailed look over the United flight schedule and accordingly would provide you with the beneficial solutions making the entire system easier for you.
How claim flights process works?
The process of claiming flight delay compensation is very simple and easy to execute. Claim Online with our digital process, there are only three steps. First, you need to input your flight number & your date of travel on our website after you have calculated your amount of claim through our free flight compensation checker. Then you need to enter other useful information such as the reason for flight delay or cancellation and air passengers' details and then our experts go through it and do whatever is necessary. And finally, you get paid in your bank account. Yes, it's that simple! You can follow the steps at Claim Flights and easily complete the claim online without wasting your valuable time. Petya Petrova
International Legal Strategist
Petya Petrova-Racheva holds a Master of Law (LLM) degree, and has broad knowledge of European Laws in different countries. She loves travelling and her dog, as well as her family.
Choose Your Choice To Claim
Higher Fees (£50 to £500, + Hearing Fees)
Hours of your time are spent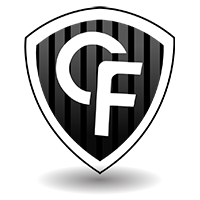 Zero Cost Risk & Additional legal databases
Only takes 2 minutes to claim
Close to 100% Success rate
Low cost risk, most airlines ignore customer claims
Case might end up in court


We help in many languages - ClaimFlights International Websites