Ukraine International Airlines (PS) Flights Compensation
If your Ukraine International Airlines flight delays for more than 3 hours, or was cancelled without prior notice, you may be eligible for compensation up to 600€ based on EU 261 rule.
Enter your flight details and check how much you can claim:
Ukraine International Airlines Flight Delay and Cancellation
Well the flights of the airlines have maintained a modest average of been on schedule though there have been instances when Ukraine airlines flights have been late. Since this airline is registered in an EU State, it is governed by the European laws. According to the EU Regulation(EC) 261/2004 air passenger's rights, EU Air Passengers can claim compensation up to €600 for the distress caused due to flight was delayed for more than 3 hours or flight gets cancelled or you were denied boarding due to overbooked flights.
Ukraine International Airlines
Established on 1st October 1992, the airline is also known by its short form UIA and is the largest airline of Ukraine. The airline started its operation on 25th November 1992 with its maiden flight between Kiev- London with Boeing 737 aircraft to transport passengers. Ukraine International Airlines is the flag carrier of Ukraine with its head office at Kiev and main hub at Boryspil International Airport. Initially, the airline was founded by Ukrainian Association of Civil Aviation and Guinness Peat Aviation (GPA), an Irish aircraft-leasingcompany. And in 1996, it had two more shareholders Austrian Airlines and Swissair, who invested US$9 million in new equity. As of 26th July 2013, the airline is privately owned by Ukraine-based Capital Investment Project LLC which own 74% stakes and Cyprus-based Ontobet Promotions Limited who own the rest of the stakes.
Ukraine International Airlines Flight Destinations
The airline mostly operates domestic & international passenger flights and cargo services to Europe, the Middle East, the United States and Asia connecting 40 destinations from its base at Boryspil Airport, apart from its domestic flights. UIA serves over 1100 flights per week and provides connections with its international partners' flights to more than 3,000 destinations across the world. The most popular destinations of this airline within Europe are as follows:
| Cities | Country |
| --- | --- |
| Vienna | Austria |
| Minsk | Belarus |
| Brussels | Belgium |
| Burgas, Sofia, Varna | Bulgaria |
| Dubrovnik, Pula, Split | Croatia |
| Prague | Czech Republic |
| Helsinki | Finland |
| Nice, Paris | France |
| Berlin, Frankfurt, Munich | Germany |
| Athens | Greece |
| Bologna, Milan, Rome | Italy |
| Riga | Latvia |
| Vilnius | Lithuania |
| Chișinău | Moldova |
| Amsterdam | Netherlands |
| Warsaw | Poland |
| Lisbon, Funchal | Portugal |
| Barcelona, Madrid | Spain |
| Stockholm | Sweden |
| Geneva, Zurich | Switzerland |
| Dnepropetrovsk, Kharkov, Odessa, Lviv, Ivano-Frankivsk, Zaporozhye | Ukraine |
| London – Gatwick | UK |
UIA Airline Codeshare Agreements:
The airline has Codeshare agreements with many of the airlines which allows the airline to number the flights from other airlines as their own and also market some products on other's flights. The following are the major airlines with which UIA has codeshare agreement: Air Moldova, airBaltic, Air France, Austrian Airlines, KLM, Azerbaijan Airlines, TAP Portugal, Brussels Airlines, Iberia, S7 Airlines, Turkish Airlines, Swiss International Air Lines.
UIA Aircraft and the Safety and Quality Standards
The airline has 32 fleets under its belt which comprises of 3 Boeing 737-300, 6Boeing 737-500, 9Boeing 737-800, 4Boeing 737-900ER, 4 Boeing 767-300ER, 5 Embraer E190 along with one cargo fleet Boeing 737-300F. This is the latest data available for UIA Aircrafts according to its website. According to Boeing, this airline is the only airline which performs technical maintenance of all its flights and its technical team also provides services to other airlines as well. The airline became the first in the CIS who received the IATA Operation Safety Audit (IOSA) and became the 51st member of IOSA operator alongside KLM, Lufthansa, Austrian Airlines, SAS and TAP. This proves that the airlines follow all the international standards for safety and quality.
UIA Review, Social Networking & Services
UIA is one of those airlines who is actively present on social networking sites engaging with the customers. It has the presence on Twitter with more than 3000 followers. From a reliable source, it has been seen that the air passengers who have been travelling with the airline have rated them an average of 5/10. This rating is based on overall value for money, seat and cabin, customer services, meals and beverages, and in-flight entertainment..
The airline in terms of services runs a frequent flyer program called as Panorama Club which is a loyalty program. In order to build a customer-centric image, the airline has also launched a portfolio of cargo services which includes: Time Definite, Sensitive, Fresh, live, valuable and Economic, which tends to every customer's needs.
The circumstances in which you can claim and how?
If you had been travelling with any of the flights belonging to this airline and have been delayed for more than 3 hours or your flight has been cancelled when travelling from or to Europe or within the Europe continent, then you can ask for the compensation depending upon the delay or the cancellation which is not due to natural calamities like Earthquake, Tsunami, Extreme Bad Weather etc. Usually, the process of asking for compensation is very easy but the airlines mostly deny the passengers the rightful amount and try to get away by giving free coupons, etc. In such cases, you can always approach us (ClaimFlights)to get your compensation from the airlines.
We work on "No win no fee" policy that means you won't be charged anything for applying or for any of the processes. You will be charged only when you get your compensation amount. You just have to provide the basic flight information and the rest of the process will be done by our claim experts who have access to all the information regarding flights, weather conditions, causes of flight cancellation etc. To know how much compensation you can claim from Ukraine International Airlines use our flight compensation calculator. You need to just enter the flight number, date of your travel and causes of flight delay/flight cancellation & you can see the compensation amount you can claim from the airlines. You just need to provide the desired information and can claim flight compensation online through us. Petya Petrova
International Legal Strategist
Petya Petrova-Racheva holds a Master of Law (LLM) degree, and has broad knowledge of European Laws in different countries. She loves travelling and her dog, as well as her family.
Choose Your Choice To Claim
Higher Fees (£50 to £500, + Hearing Fees)
Hours of your time are spent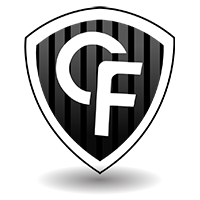 Zero Cost Risk & Additional legal databases
Only takes 2 minutes to claim
Close to 100% Success rate
Low cost risk, most airlines ignore customer claims
Case might end up in court


We help in many languages - ClaimFlights International Websites