TUI fly (X3) Germany Delayed Flights Compensation
If your TUI fly flight delays for more than 3 hours, or was cancelled without prior notice, you may be eligible for compensation up to 600€ based on EU 261 rule.
Enter your flight details and check how much you can claim:
About TUI fly
TUIFly is a German airline. Its headquarters are located in Hanover Airport, Germany. It was founded in 2007. TUIfly is a leisure airline and flies both chartered and scheduled flights. Its predominantly Boeing fleet consists of 40 aircraft.
How to Claim Flight Delay Compensation?
If you have any doubts to make your claim or using our flight delay compensation calculator you can see our video illustrated on "How to Claim Compensation from Airlines?".
This video will demonstrate you on: How To Claim Compensation for Delayed or Cancelled Flights.
Parent Company and Alliances
TUI fly's parent company is the TUI Group. It is a part of the TUI Airline Alliance and will be rebranded soon as per the Group's plan to bring all of its airlines under one central control. TUI fly as part of a strategic partnership with Air Berlin also operates 14 planes on behalf of Air Berlin. As a part of this arrangement, flights to Austria, Italy and Croatia are marketed by Air Berlin but operated by TUI fly.
Major Destinations
TUI fly operates flights to destinations in Europe, Asia and Africa. Major destinations include Germany, Spain, Italy, Greece, Turkey, the Middle East Asian countries and many others. Like most TUI Group airlines, TUI fly's focus area is travel and leisure and most of its destinations are significant tourist destinations.
Claim Flights Compensation
Claim Flights firm specializes in EU compensation claims. We have an in-house legal team that files and pursues claim applications with the airlines. Here, we act on behalf of the passengers. We also offer certain resources to passengers for them to gain a better understanding of EU air passenger rights. These resources are freely available on our website and include our chat service, which can be used by passengers to speak directly with our legal team members and to ask questions and get clarifications from them. Our resources also include our step-by-step guide to understanding the entire claim process and our delayed flight compensation calculator to get an estimate of the compensation amount due to the passenger in their particular case.
Our legal experts specialised in filing and pursuing EU claims. We only charge a commission for our services when the claim application is successfully processed by the airline in favour of the passenger. Thus, passengers can file their EU claims through us and have us actively pursue the claim. Where the passengers want to file and pursue the claim by themselves, they can use our free claim letter template to file and follow their claims. Dr. Mirko C. Ulbrich
CEO
Dr. Mirko C. Ulbrich is founder and CEO at Claim Flights GmbH. He has made many Himalaya hiking trips, but has found a passion to grow roses and go hiking in the alpes.
Choose Your Choice To Claim
Higher Fees (£50 to £500, + Hearing Fees)
Hours of your time are spent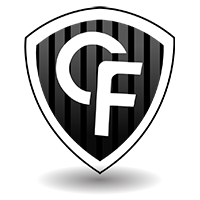 Zero Cost Risk & Additional legal databases
Only takes 2 minutes to claim
Close to 100% Success rate
Low cost risk, most airlines ignore customer claims
Case might end up in court


We help in many languages - ClaimFlights International Websites