TUI Flight Delays or Cancellations
If your TUI Airways flight was delayed for more than 3 hours or cancelled without prior notice, you could be entitled to 600€ compensation under EU Regulation 261/2004.
To find out how much you are entitled to, provide us with your flight details.
TUI flight delay or cancellation compensation
Was your TUI (formerly Thomson Airways) flight delayed or cancelled? You could be entitled to compensation up to 600€.
You may have the right to ask for TUI flight delay compensation or a refund.
If you have faced such kind of flight disruption, here is a complete guide on how much you can claim for TUI delayed or cancelled flights.
You are eligible for compensation, under the following conditions…
You reached the final destination later than 3 hours
You have departed from EU airport or arrived at an EU airport with an EU registered airline.
And, the delay was not due to extraordinary circumstances
The amount of compensation varies between 250€ to 600€ depending upon the route distance and length of the delay.
Flight Delayed or Cancelled?
What to do if your TUI flight was delayed or cancelled?
Ask the airline for a reason behind it.
Get confirmation in writing from the airlines' customer service
Note the actual arrival time, when you landed at the final destination
Collect additional evidence (e.g. photos, boarding pass, receipts, etc.)
Assign us with your case for a hassle-free claim
Under which circumstances you are eligible to claim compensation?
Under EU Regulation 261/2004, passengers are entitled to compensation or refund, if the airline was responsible for…

TUI flight delay compensation
If your TUI flight delays, you could be entitled to financial compensation up to 600€ (or £510) or refund under EU Regulation 261. The EU law helps air passengers for reimbursement according to the length of the delay.
If the disruptions were caused due to extraordinary circumstances there is no compensation. Examples of such circumstances include strike (pilot strike, air traffic control strike, etc.), security threats, extreme weather, or any 'Act of God'.
For departure delays
When the delay exceeds 2 hours at the departure airport, you are eligible for 'Right to Care' assistance which includes…
free meals and refreshments
2 free phone calls, and access to email or fax
For an overnight delay, or when stay becomes necessary, hotel accommodation and transport facility is the airlines' responsibility.
When the delay exceeds 5 hours…
You can ask for a refund (or)
You should be re-routed to the earliest flight available.
Important: Do not accept vouchers from the airline. The voucher has only a few months of validity and it doesn't give you the flexibility. Asking for compensation is good rather than accepting a voucher. The only voucher you should accept is a meal voucher because it doesn't affect your right to compensation.
How much can you claim for TUI delayed flights?
The amount that you can claim depends on the length of the delay and distance of your flight:
Origin and Destination
Travel Distance
Compensation
Within the EU
Less than 1500 km
250€
Over 1500 km
400€
When EU borders were crossed (i.e., EU to non-EU or non-EU to EU)
Less than 1500km
250€
Between 1500 to 3500 km
400€
Over 3500 km
600€
TUI flight cancellation compensation
Flight cancellations can be a serious problem and it is one of the most frustrating things to experience for any air traveller.
If your TUI flight gets cancelled without prior notice of at least 14 days, you can either apply for a refund or ask for an alternate flight.
If your alternate flight or re-scheduled flight delays for more than 2 hours, you could be eligible for compensation under EU 261 Rule.
The amount of compensation is between 125€ and 600€ depending upon ….
days you were informed before
length of delay, and
route distance
Whereas, if your TUI flight is cancelled due to extraordinary circumstances, you are not eligible for compensation.
We at ClaimFlights make it easier to claim cancelled flight compensation successfully without facing any difficulties.
Was your TUI flight cancelled?
Missed Flight Connection
You may be eligible for missed flight compensation up to 600€ under the European Union Regulation EC261, if …
the same airline operates your connecting flight(s) which you missed due to a delay or cancellation of your first flight, and
the delay at the final destination is more than three hours.
How to claim against TUI Airways for flight delays?
We are specialized in helping air passengers get their compensation from the airline.
To proceed, check your flight using our compensation checker tool.
Provide us with some further information,and you are all set.
We prepare and file a claim on your behalf by representing you in front of the airline.
After checking the details and cause of the delay or cancellation, we will take care of the whole process.
If we do get your compensation, we charge a success fee of 25% + VAT.
Don't be late, claim for your rights today
In just 3 steps, you can claim for your delayed or cancelled or overbooked flight.
Enter flight details
Submit your flight details to check if the airline owes you money.
Let us work
Let our claim experts do the rest of the work on behalf of you.
Get paid
Your compensation will be transferred to your bank account.
Why should you choose "ClaimFlights"?
No win = No fees. Yes, you read it right, you need to pay nothing unless we win the case
No additional legal action fee, or admin fee (even if we have to take your case to court)
Close to 100% success in court
Success Fee 25% + VAT (no VAT, if you are a non-EU resident)
Best Payout when compared with the other flight delay claim companies
Test Winner in many flight delay provider tests
Assign us your claim and let us fight for your rights
Useful Information about TUI Airways
TUI Airways (formerly known as Thomson Airways) is the world's largest charter airline. The airline operates scheduled and charter flights from the United Kingdom and Ireland to various destinations in Europe, Asia, Africa, and North America.
TUI Airways (IATA code: BY) is known to be the 4th largest airline in the UK in terms of the total passenger carried, after EasyJet, British Airways and Jet2.com. TUI Group is its parent company. As per the Wikipedia report, in 2018, it carried 11.1 million passengers.
TUI Airways has 56 aircraft and has operating bases at 18 airports in the UK.
TUI Cancellation Policy
If you want to cancel your TUI flight or holiday, you can visit their 'Manage My Booking' service for online booked tickets.
If you have booked your ticket through the ticket counter or TUI store, contact TUI.
The cancellation charges are based upon how early you cancel your ticket before departure.
Delayed or lost baggage
If your baggage was delayed or lost then you can contact the TUI baggage service department on 0333 577 0300.
However, if you are still at the airport you can report your missed bag to their customer support. If you left the airport you can report it online.
If your baggage goes missing TUI may compensate for your lost or damaged baggage.
Before you leave, we have some interesting articles for you to read.
Bonus: Baby or kid may also be eligible for compensation from the airline if you paid a ticket cost for them. Infants (up to age 2) travelling free of charge with no seat booked falls outside the scope of regulation and they are not eligible for compensation. Dr. Mirko C. Ulbrich
CEO
Dr. Mirko C. Ulbrich is founder and CEO at Claim Flights GmbH. He has made many Himalaya hiking trips, but has found a passion to grow roses and go hiking in the alpes.
Choose Your Choice To Claim
Higher Fees (£50 to £500, + Hearing Fees)
Hours of your time are spent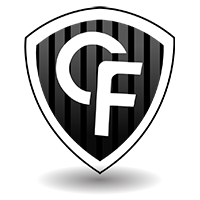 Zero Cost Risk & Additional legal databases
Only takes 2 minutes to claim
Close to 100% Success rate
Low cost risk, most airlines ignore customer claims
Case might end up in court


We help in many languages - ClaimFlights International Websites