Smartwings (Travel Service) Airlines Flight Delay Compensation
If your Smartwings (Travel Service) Airlines flight delays for more than 3 hours, or was cancelled without prior notice, you may be eligible for compensation up to 600€ based on EU 261 rule.
Enter your flight details and check how much you can claim:
Travel Service Airlines delay and cancellation compensation
Since the airline is registered under European law it does follows all the EU laws. According to the law EC Regulation 261/2004, EU air passenger rights, a person can claim up to €600 if the flight that they were travelling with got delayed by more than 3 hours or is cancelled without any prior intimidation. This law applies to any passenger travelling to or from Europe or is travelling within the European Nation.
So in-case if you had been travelling with Travel Service Airlines and the flight gets delayed or cancelled causing you to distress then you can always ask for compensation. Asking for compensation from the airlines is very easy as you simply need the basic details such as the flight number, your ticket and the date.
However, over the time airlines have refused to compensate the rightful amount to the passengers and We (Claim Flights) are here to help you get that. We will only require the flight number and the ticket details and the rest will be taken care of by us. We have access to the required details to help you claim your compensation making the entire process easy. We have in place compensation calculator which helps you to check the amount you can claim. Try it now.
The flights of Travel Service Airlines are mostly known to be punctual but due to some problems not foreseen, their flights do tend to get late. The report from a reliable source shows that their flights have a delay rate of 15% and 1% of cancellation rate from November 15th, 2015 to January 15th, 2016.
Smartwings (Travel Service) Airlines
Travel Service is the biggest airline company in Czech with its head office at Prague, Czech Republic and its subsidiaries located at Poland, Slovakia & Hungary.Travel Service Polska, Travel Service Slovakia, Travel Service Hungary and SmartWings are the subsidiary of the parent company Travel Service. SmartWings operates regular flights for Travel Service Airlines. In 2007, Travel Service Airlines flew 2.2 million passengers which grew to 2.3 million a year later. By 2014, it carried 4.3 million passengers of which SmartWings flew 1.2 million passengers.
Travel Service Fleets and Destinations
Travel Service, as of 2015, has a total of 47 fleets including the ones flying under the brand name SmartWings. Among these they have 5 Airbus A320- 200 which can fly 180 passengers at a time, 3 Boeing 737-700 has a capacity of 148 passengers each, while the number of Boeing 737-800 is 45 each having a flying capacity of 189 at a time. They have 1 Boeing 737-900ER which flies 212 passengers and 3 Cessna Citation Sovereign which carry 9 passengers at a time.
The airline flies to 4 continents that is Asia, Africa, Europe and North America and its most popular destinations includes Budapest in Hungary, Larnaca in Cyprus, In Greece it flies to a number of cities. Warsaw in Poland & Bratislava in Slovakia is its famous destinations apart from being its base hubs. Also Montenegro, Barcelona, Madeira, Burgas, Prague, Antalya are few of its famous destination.
Different services offered by Travel Service Airlines
Travel Service Airlines has a different kind of services which cater to the different class of people. For regular travellers, there is the Economy Class, which serves refreshments and snacks on the purchase while in SmartWings one can pre-order their meal and offers to carry few more Kgs of luggage if paid.
Then there is Travel Plus Comfort which allows the passengers with wider options of refreshments and weight limit of baggage, these are available on paying extra for the ticket. This also allows the passengers to access the airport lounge at Prague, Brno, and Ostrava.
The Business class allows a passenger to take 20Kgs of baggage, refreshments and in-flight entertainments free of cost and also provides access to the airport lounge. Dr. Mirko C. Ulbrich
CEO
Dr. Mirko C. Ulbrich is founder and CEO at Claim Flights GmbH. He has made many Himalaya hiking trips, but has found a passion to grow roses and go hiking in the alpes.
Choose Your Choice To Claim
Higher Fees (£50 to £500, + Hearing Fees)
Hours of your time are spent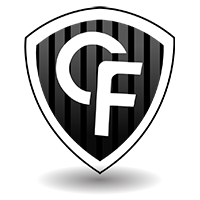 Zero Cost Risk & Additional legal databases
Only takes 2 minutes to claim
Close to 100% Success rate
Low cost risk, most airlines ignore customer claims
Case might end up in court


We help in many languages - ClaimFlights International Websites