Tap Portugal Airlines Flight Delay Compensation
If your Tap Portugal Airlines delays for more than 3 hours, or was cancelled without prior notice, you may be eligible for compensation up to 600€ based on EU 261 rule.
Enter your flight details and check how much you can claim:
Tap Portugal Airlines Flights Delays/ Cancellations
Passengers flying with TAP Portugal flights may sometimes face certain problems such as flights delays. There may be incidents of flight cancellations or denied boarding due to oversold tickets or overbooked flight. This is a common problem that air passengers face with any airlines. As TAP Portugal Airlines is the European airline, EC Regulation 261/2004 applies on it. In EC Regulation 261/2004, passenger rights are covered and remedies are available to redress them.
Under EC Regulation 261/2004 TAP Portugal airline flight passengers can claim compensation up to 600€ from airlines for flight delays of 3 hours or more; fight cancellations without prior notification of 2 weeks; denied boarding against passengers will, due to overbooked flight tickets; missed the connecting flights due to current flight delay or airport delay; any technical issues like flight damage etc., or for any reason which could be controlled by the airline. However, when you claim flight compensation you may face certain difficulties as usually airline excuses for some reasons and you may be not aware of the actual fact. So you can seek the help of our claim experts in order to get the delayed flight compensation an airline owes for you. And you can also use our free flight delay compensation calculator to know how much compensation amount airlines owe for you by simply entering your Tap Air delayed flight number and date of journey.
TAP Portugal
TAP Portugal was founded as Transportes Aereos Portugueses, SGPS, S.A. (Portuguese Air Transportations) in 1945 and it commenced flying operations in 1946. And its IATA code is "TP". It is Portugal's flag carrier airline. Its parent company is Atlantic Gateway Consortium. Flytap headquarters and hub both are located at Lisbon Humberto Delgado Airport, Lisbon. Tap airline secondary hub is located at Porto Airport. Since 2001, TAP Portugal has consistently focused on expanding its operations in Africa and South America and now TAP Portugal is World's Leading Airline which flies to Africa and South America. TAP Cargo is the cargo operating line of airlines. The airline is also popularly referred to as TAP Air. TAP Portugal is a member of the Star Alliance. Portugalia is a subsidiary airline of TAP Portugal and it has been rebranded as TAP Express in early 2016. TAP Portugal is the fourth safest airline in the world.
TAP Airlines Code-Share Agreements
As a Star Alliance partner, TAP Portugal has code-share agreements with many airlines, such as Aegean Airlines, Air China, Air Canada, Austrian Airlines, Croatia, Air New Zealand, Brussels Airlines, Egypt Air, LOT Polish Airlines, Lufthansa, Singapore Airlines, Swiss International Airlines, Turkish Airlines, United Airlines, Thai Airways amongst others. Outside of Star Alliance, TAP Portugal has such agreements with Alitalia, airBaltic, Etihad Airways, S7 Airlines, Finnair and Emirates and other airlines.
TAP Portugal Airline Fleets & Major Destinations
As of recent data, TAP Portugal airlines have 63 fleets under its name which operates 2000 flights per week to 83 destinations in 35 countries. TAP Portugal fleet typically consists of various Airbus family aircrafts as follow:
| Aircrafts | NUMBERS OF AIRCRAFT |
| --- | --- |
| Airbus A319-100 | 21 |
| Airbus A320-200 | 19 |
| Airbus A321-200 | 3 |
| Airbus A330-200 | 16 |
| Airbus A340-300 | 4 |
| Total | 63 |
TAP Portugal flies to more than 85 destinations in 35 countries. Major destinations include cities in Africa, South America and Europe. In South America, TAP Portugal Brazil flights are on the most regular routes to many Brazilian cities. In North America, major destinations for TAP flights include Miami and Newark. In Europe, major destinations of it belong to Portugal, France, Germany, Italy, Spain and United Kingdom.
| Sr.No. | Country | City /Cities |
| --- | --- | --- |
| 1 | Portugal | Faro, Funchal (Madeira Airport), Horta, Lisbon (Portela Airport), Pico, Ponta Delgada, Porto (Francisco de Sa Carneiro Airport), Porto Santo, Terceira |
| 2 | Italy | Bologna (Guglielmo Marconi Airport), Milan (Malpensa Airport), Rome (Leonardo da Vinci-Fiumicino Airport), Venice (Marco Polo Airport) |
| 3 | Spain | A Coruna, Barcelona, Bilbao, Madrid (Barajas Airport), Malaga, Oviedo (Asturias Airport), Seville (San Pablo Airport), Valencia |
| 4 | France | Bordeaux (Merignac Airport), Lyon (Saint Exupery Airport), Marseille, Nantes, Nice, Paris (Orly Airport), Toulouse |
| 5 | Germany | Berlin (Schonefeld Airport), Dusseldorf, Frankfurt, Hamburg, Munich |
| 6 | United Kingdom | London (Gatwick & Heathrow Airport), Manchester |
| 7 | Luxembourg | Luxembourg (Findel Airport) |
| 8 | Russia | Moscow (Domodedovo Airport) |
| 9 | Poland | Warsaw (Chopin Airport) |
| 10 | Switzerland | Geneva, Zurich |
| 11 | Denmark | Copenhagen |
| 12 | Netherlands | Amsterdam |
| 13 | Sweden | Stockholm |
| 14 | Belgium | Brussels |
| 15 | Finland | Helsinki |
| 16 | Algeria | Algiers |
| 17 | Austria | Vienna |
| 18 | Czech Republic | Prague |
| 19 | Norway | Oslo |
And Some International Destinations
| Sr.No. | Country | City /Cities |
| --- | --- | --- |
| 1 | Brazil | Belem, Belo Horizonte, Brasilia, Campinas, Fortaleza, Manaus, Natal, Natal, Porto Alegre, Recife, Rio de Janeiro, Salvador da Bahia, Sao Paulo |
| 2 | United States | Boston (Logan Airport), Miami, New York City (JFK Airport), Newark |
| 3 | Morocco | Casablanca, Marrakech (Menara Airport), Tanger (Battouta Airport) |
| 4 | Cape Verde | Boa Vista, Praia, Sal, Sao Vicente |
| 5 | Sao Tome and Príncipe | Sao Tome |
| 6 | Venezuela | Caracas |
| 7 | Angola | Luanda |
| 8 | Mozambique | Maputo |
| 9 | Ghana | Accra |
| 10 | Senegal | Dakar |
TAP Portugal Reviews & Statistics
Skytrax has rated TAP Portugal Airlines below average as 5 stars out of 10. More than 450 customers has rated 3 stars out of 5 for Food & Beverages, Seat Comfort, Staff Service and Value for Money; for In-flight Entertainment customers have rated 2 stars out of 5. As of Airline Ratings. Passengers usually have complains with TAP Portugal flight services for in-flight entertainment, food and beverages, flight tickets charged twice, poor customer service, flight cancellation, missed the connected flight due to current flight delay etc.
According to Flightstats, some of the TAP Portugal flights has very poor on-time performance e.g. Flytap flight TP 359 from London to Lisbon, has an average of 20% to being delayed excessively while 16% of time flight were very late. TP 359 flight has maximum delay of 353 minutes which is almost 7 hours of delay. This flight data is of the period July 1, 2016 to August 31, 2016 and average of 62 flights.
TAP Portugal Services & Awards
TAP Portugal Airlines frequent flyer program is called TAP Victoria, with which passengers can earn more miles and rewards against their flight tickets. TAP Portugal provides two different lounges i.e. TAP Premium Lounge and Blue Lounge to its passengers part of frequent flyer program. Victoria Gold Winners and Business Class passengers have access to TAP Premium Lounge while Victoria Silver Winners has access to Blue Lounge.
TAP Portugal has won "World's Leading Airline to Africa and South America" at World Travel Awards 2016 making it 3 years in a row. Flytap Airlines has also won "Europe's Leading Inflight Magazine" award at World Travel Awards for the years 2015 and 2016.
TAP Portugal Flight Delays / Cancellation / Denied Boarding Problems
Many passengers don't know about their rights in case of flight delays and they tolerate the inconvenience caused to them without claiming compensation. According to the EU Passenger Rights Regulation, an airline is liable to pay a refund if their flight has been delayed, canceled or postponed without prior notice. If the passenger misses the connecting flight due to the delay of a current flight or a passenger experiences financial or physical loss due to flight delays, they have the complete right to demand compensation from the TAP Portugal Airlines in accordance EU Regulation 261/2004.
EC Regulation 261/2004
EC Regulation 261/2004 applies to air passengers departing from any EU airport, or from a non-EU airport with an EU airline to an EU destination. Passengers must note that flight delay compensation is subject to certain conditions and exceptions. There will be no compensation for a delay / cancellation caused by an extraordinary circumstance, under which such delay / cancellation becomes uncontrollable. An example of such situations includes bad weather or security concerns such as fear of a terror attack. In such situations, passengers will not be given any compensation.
Nevertheless, if there is a delay of more than 4 hours for a flight of 3500 km or more; delay of 3 hours or more in intra-community flight of 1500 km or more; and delay of 3 hours in case of flight under 1500 km, the passenger is entitled to claim compensation under EU norms as set by EU Regulation 261 of 2004. This entitlement is when the delay is not caused by extraordinary circumstances.
If you are an air passenger travelled with TAP Portugal Airlines and your flight has been delayed or you have booked TAP Portugal flight ticket and your flight has been cancelled (without any prior notice) or for reasons which could be under control of respective authority then according to EC Regulation 261/2004, TAP Portugal flight passengers can claim compensation up to 600€ for flight delays. This takes into account the distance that you travel.
Within EU:
If you travel up to 1,500 km or less, then you can claim up to 250€
And over 1,500 km, you can claim up to 400€
Between EU Airport And Non-EU Airport:
If you travel up to 1,500 km or less, then you can claim up to 250€
If the distance is between 1,500 – 3,500 km, then you can claim up to 400€
And if the distance is more than 3500 km and flight delays for more than 4 hours, then you can claim up to 600€
Am I Eligible To Claim Compensation?
EC Regulation 261/2004 is a European Union Regulation, it applies to EU and Non-EU airspace. You do not have to be an EU citizen to claim flight compensation.
This means that you can claim on flights departing from any airport located in the EU (with any airline) or arriving in the EU (with an EU airline).
Thus you are eligible to claim compensation for flights departed or which were scheduled to depart from an EU airport.
| Origin and Destination | EU Airline | Non-EU Airline |
| --- | --- | --- |
| From Inside EU to Outside EU | Yes | Yes |
| From Inside EU to Inside EU | Yes | Yes |
| From Outside EU to Inside EU | Yes | No |
| From Outside EU to Outside EU | No | No |
TAP Portugal Airlines Flight Delay Compensation
TAP Portugal Airline has to manage heavy air passenger traffic. The cargo load department and mail service department of the airlines are also very large. Passengers travelled with TAP airlines should know that they can claim compensation for flight delays of 3 hours or more from the airlines up to 600€ in accordance with EC Regulation 261/2004. Passengers can also demand compensation from Flytap Airlines for flight cancellation without prior notification of 2 weeks; they were denied boarding against their will due to oversold flight tickets or for any reason which could be controlled by airlines or missed the connecting flight due to current flight delays or airport delays.
Know Your Rights in case of Flight Delays & Cancellations
EU Regulation 261 of 2004 has laid down norms applicable to all European airlines as well as any airline flying from an EU airport. As per these norms, flight delay compensation, flight cancellation and denied boarding compensation has to be paid by the airline company to the passenger. If the reason for any of these problems is attributable to the airline, then the airline is responsible for compensating the passenger. At the same time other rights such as "right to care" become applicable. So in case of overnight flight delays, long hour's delays (more than 4 hours) or flight cancelled at departure and alternative flight offered at least day after the scheduled time of cancelled flight, the airline is also responsible to make arrangements of food, accommodation and transportation facilities for free.
How to Claim Compensation for Flight Delay?
Claim Flights is the perfect destination to help you to claim your flight delay compensation from TAP Airlines. Our free Flight Delay Compensation Calculator tool, calculate the exact compensation amount that you are entitled to claim from the airlines as you just need to enter TAP Portugal delayed flight number and date of journey. Claim professionals at Claim Flights make sure that you will get fair compensation amount in right time without any legal problems or hassle for you. If you wish to file and pursue the claim on your own, we also facilitate free Flight Delay Compensation Letter to claim. So if you have any complaints regarding TAP Portugal flight delays or cancellations you can contact us at any time.
Ultimate Way to Claim Compensation with Claim Flights
We are a UK based firm with expertise in EU compensation claims. Passengers who are not sure of their rights can seek advice and help from our claim experts. Our in-house legal counsels are also available for online chat and discussion through our website. The website itself is informational with many resources and tools that guide the passenger through their European air passenger rights. Our Flight Delay Compensation Calculator is a useful tool, in which the passengers can fill in their flight information to get an estimate of the compensation due by the airline. Our team can file the claim on behalf of the passenger and pursue it with the airlines. Our team has access to flight information such as the time by which the flight was delayed, the reason for flight cancellation or delay, flights departure and arrival time, etc. making us more likely to win the compensation. The passengers have to pay a commission to us only in case they get the compensation from the airlines as we work on No Win No Fee policy. Don't delay and claim your delayed flight compensation today.
How To Claim Flight Delay Compensation?
Claim Flights claiming process is very easy to use and to provide us the desired information doesn't take more than 3 minutes of your precious time.
We have access to a lot of information on flight delays and cancellations to claim flight compensation for your delayed or cancelled flights.
Claim Yourself Delayed Flight Compensation
If your flight was delayed for more than 3 hours or if your flight has been cancelled without prior notice of 2 weeks or if you were denied boarding due to overbooked flight, you can use our free flight delay claim letter template to write the letter to TAP Portugal Airlines to claim compensation for your delayed / cancelled / overbooked flights in accordance with EU Regulation 261/2004. EC Regulation 261/2004 entitles European Union air passengers to claim up to 600€ compensation for flight delays of 3 hours or more, flight cancellations or for denied boarding.
Calculate the Amount TAP Portugal Airlines owes You
Passengers are often unaware of the law and end up claiming a very futile amount compared to what they are entitled to claim. At Claim Flights the exact compensation amount can be calculated with the help of the compensation calculator. Flight Delay Compensation Calculator can help you to calculate the amount to claim from Tap Portugal Airlines for your delayed / cancelled flight. You can check for free the amount Airlines owe for you with our flight delay compensation calculator.
You can claim flight delay compensation with our assistance by filling the claim form. You may need to enter further details about yourself & co-passengers for whom you would like to claim the flight compensation from the Tap Portugal Airlines. Our Expert team can file the claim on behalf of you and pursue it with the Airlines. Air passengers are charged only in case he/they gets the compensation from the airline. Our fee is very less as compared with other claim companies. You can compare the claimable compensation amount provided by us with other claim companies. Claim Flights takes up your case on a No Win No Fee basis and makes sure that you get right amount in time.. Petya Petrova
International Legal Strategist
Petya Petrova-Racheva holds a Master of Law (LLM) degree, and has broad knowledge of European Laws in different countries. She loves travelling and her dog, as well as her family.
Choose Your Choice To Claim
Higher Fees (£50 to £500, + Hearing Fees)
Hours of your time are spent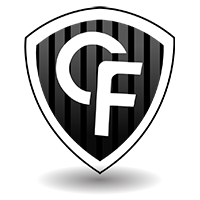 Zero Cost Risk & Additional legal databases
Only takes 2 minutes to claim
Close to 100% Success rate
Low cost risk, most airlines ignore customer claims
Case might end up in court


We help in many languages - ClaimFlights International Websites