S7 Airlines Flight Delay Compensation
If your S7 Airlines flight delays for more than 3 hours, or was cancelled without prior notice, you may be eligible for compensation up to 600€ based on EU 261 rule.
Enter your flight details and check how much you can claim:
Had You Travelled with S7 Airlines and Your Flight was Delayed?
The flights of S7 Airlines do tend to get late sometimes due to reasons such as bad weather or a natural calamity or sometimes due to their lack of vigilance. When there is flight delay or cancellation due to reasons that the airlines could have easily taken care of but they didn't, then European air passengers are allowed to claim compensation. According to EU air passenger rights Regulation 261/2004, an air passenger can claim up to a maximum of 600€.
When You are Entitled to Flight Compensation?
When your flight has been delayed for more than 3 hours and your minimum travel distance is 1500Km.
If your flight has been cancelled without any prior notice
And if you have been denied boarding due to overselling of tickets.
In such situations, you are allowed to claim compensation if you travelled with such flight. You can contact the customer service of S7 airlines on their helpline number or through an email to get the compensation. You can use the claim letter template available on our website to write an email to S7 Airlines.
What if S7 doesn't help you with compensation?
As an air passenger, you can always approach us (Claim Flights), we work on "No Win-No Fee" policy which means you do not have to pay until we win the claim for you. We specialise in getting reimbursement from the airlines for the passengers travelling to Europe from any international country, travelling to any country within Europe or from Europe to any other international destinations. We have a special team in place who do all the work for you to get the compensation from the airlines. You just have to share the basic details such as your flight number and flight date, so that we can help you with the reimbursement. To check how much money you can claim for flight delays or cancellations use our flight compensation calculator.
S7 Airlines
Formed in 1992, the airline started its operation under the name of "Siberia Airlines" and was later named "S7 Airlines". S7Airline is one of the members of Oneworld alliance which was founded by British Airways, American Airlines and Canadian Airlines along with few other airlines. The S7 airline has its headquarters at Novosibirsk Oblast, Russia with its offices in Moscow and has its main hubs at Tolmachevo and Domodedovo Airport. In 2007, the airline won the People's Brand award and till 2008 it was the largest domestic airline in Russia. By 2014, the airline had also won the "Wings of Russia" award in different categories one of them being the best airline in domestic routes.
S7 Airlines Destinations and its Fleet Size
From its main hubs located at Moscow, S7 Airlines connects to all the domestic destinations along with the international destinations. This has helped them create a broad network amongst the airline companies. Internationally, S7 operates regular passenger flights to the Middle East, South East, Europe, CIS and the Asia Pacific region. Its European destinations include:
Armenia – Yerevan
Austria- Salzburg, Innsbruck
Croatia – Pula, Dubrovnik, Split
Cyprus – Larnaca, Paphos.
Czech Republic – Prague
Germany – Frankfurt, Dusseldorf, Munich
Greece – Athens
Italy – Naples, Genoa, Verona.
Montenegro – Tivat
Russia- Anapa, Bratsk, Gorno- Altaysk, Kazan, Kaliningrad, Magadan, Mirny, Nadym, Rostov-on-Don, Saint Petersburg, Samara, Yekaterinburg, Vladikavkaz.
Spain – Madrid, Alicante, Valencia, Palma De Mallorca.
Ukraine – Kiev, Odessa.
Uzbekistan – Fergana, Tashkent, Urgench.
S7 airline has many partners with whom they share the Interline agreement, Codeshare agreement and special agreements. The Special agreement allows the S7 passengers to travel across the world with different airlines at a special rate. Below are the famous airlines with whom S7 shares either of the three agreements:
Aegean Airlines, Air Berlin, Air Moldova, British Airways, Cathay Pacific Airways, Czech Airlines, Etihad Airways, Iberia, Finnair, Meridiana, Lufthansa, TAP Air Portugal, Ukraine Airlines International and many others. Dr. Mirko C. Ulbrich
CEO
Dr. Mirko C. Ulbrich is founder and CEO at Claim Flights GmbH. He has made many Himalaya hiking trips, but has found a passion to grow roses and go hiking in the alpes.
Choose Your Choice To Claim
Higher Fees (£50 to £500, + Hearing Fees)
Hours of your time are spent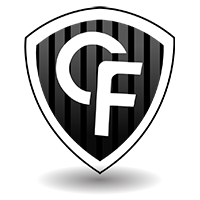 Zero Cost Risk & Additional legal databases
Only takes 2 minutes to claim
Close to 100% Success rate
Low cost risk, most airlines ignore customer claims
Case might end up in court


We help in many languages - ClaimFlights International Websites