Air Dolomiti / Lufthansa Cityline Flight Delay Compensation
If your Lufthansa Regional (Lufthansa Cityline / Air Dolomiti) Airlines flight delays for more than 3 hours, or was cancelled without prior notice, you may be eligible for compensation up to 600€ based on EU 261 rule.
Enter your flight details and check how much you can claim:
Lufthansa CityLine / Air Dolomiti Flight Compensation
Lufthansa Regional Airline strictly adhere to the European laws, and any passenger flying in and out or within Europe using Air Dolomiti and Lufthansa CityLine is protected by the EC Regulation 261/2004 European Union air passenger rights, wherein a passenger can ask for reimbursement from the airlines, for any flights delays of over 3 hours or cancellations without any prior notice.
Under EU Air Passengers Rights one can claim up to €600 for the delayed or cancelled flights. Filing a claim is easy; however, the airlines try to flee the passengers by giving them various coupons and denying them their rightful amount of cheques. In such cases, you can reach our claim professional to seek help to claim the compensation you are owed by the Airlines.
We have a team in place which has access to all the flight information regarding the causes of a flight delay or flight cancellation helping you get your compensation easily. For this, all you have to do is provide us with basic information such as flight date and flight number. To calculate the compensation amount you can claim from the airlines, use our flight delay compensation calculator.
Lufthansa Regional
Lufthansa Regional is a brand name of regional airlines within the Lufthansa Group with their bases at Frankfurt Airport and Munich Airport. Air Dolomiti and Lufthansa Cityline are the members operating under Lufthansa Regional which are fully owned by the Lufthansa Group of Airlines. Air Dolomiti is an Italian regional carrier formed on 30th December 1989whose head office is at Dossobuono, Italy with its operating base at Munich Airport, Germany begins its operations on January 1991. Lufthansa CityLine GmbH was established in 1958. In 1974, then Lufthansa CityLine was renamed to DLT LuftverkehrsgesellschaftmbH and started operation for the short-range international routes on behalf of Lufthansa in 1978. It was the year 1992, that Lufthansa acquired all the operations of DLT LuftverkehrsgesellschaftmbH and renamed it as Lufthansa CityLine.
Lufthansa Regional Fleets & Destinations
Air Dolomiti has 10 fleets in total, all of which are Embraer E-195. Lufthansa Cityline has 51 fleets as of the recently available data. These include 2 Airbus A340-300, 19 Bombardier CRJ9000, 9 Embraer E-190 & 21 Embraer E-195. The most active routes of Air Dolomiti are Munich-Bologna, Munich-Turin, Prague-Munich, Munich-Milan, Geneva-Munich, Munich-Genoa, Munich-Venice, Munich-Florence, Munich-Pisa, Munich-Lyon, Cluj-Lyon, Zurich-Munich. While that of Lufthansa Cityline are Florence-Frankfurt, Munich-Basel- Switzerland/Mulhouse, Munich-Dresden, Frankfurt-Basel-Switzerland/Mulhouse, Munich-Brussels, Munich-Amsterdam, Frankfurt-Muenster, Munich-Copenhagen, Linz-Frankfurt, Munich-Stuttgart, and Munich-Marseille.
Lufthansa Regional Flight Delay/Cancellation Statistics
Since 15th, Sept 2015 to 15th, Nov 2015 Air Dolomiti had a good record of being on schedule time while the cancellation percentage stands at 2%. And the overall flight delay percentage is 12%. While that of Lufthansa CityLine has an 86% track record of been on scheduled time and has been cancelled only 1% of the time. Lufthansa CityLine's overall flight delay percentage stands at 10%. The above data is taken from flightstats.com Dr. Mirko C. Ulbrich
CEO
Dr. Mirko C. Ulbrich is founder and CEO at Claim Flights GmbH. He has made many Himalaya hiking trips, but has found a passion to grow roses and go hiking in the alpes.
Choose Your Choice To Claim
Higher Fees (£50 to £500, + Hearing Fees)
Hours of your time are spent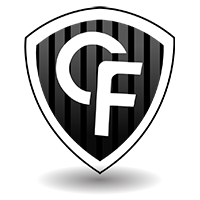 Zero Cost Risk & Additional legal databases
Only takes 2 minutes to claim
Close to 100% Success rate
Low cost risk, most airlines ignore customer claims
Case might end up in court


We help in many languages - ClaimFlights International Websites