LOT Airlines, Poland (LO) EU Flight Compensation Claims
If your LOT Airlines flight delays for more than 3 hours, or was cancelled without prior notice, you may be eligible for compensation up to 600€ based on EU 261 rule.
Enter your flight details and check how much you can claim:
LOT Polish Airlines
LOT Polish Airlines (Polskie Linie Lotnicze LOT S.A)is a Polish Flag carrier based at Warsaw, Poland. It was established on January 1st 1929 by the Polish government and is one of the oldest airlines still in operation. It started its operation on 2nd of January 1929 from Warsaw to Bydgoszcz and Katowice, after taking over the existing domestic airlines like Aero and Aerolot. The well-renowned logo "Crane" of LOT Polish Airline was adopted as the official logo in the year 1931 which was designed by visual artist Tadeusz Gronowski from Warsaw. Although the airline was established by the government of Poland in 1929, it has recently been privatized with 68% of its shares been owned by the Polish Government, 25% by RegionalnyFunduszGospodarczy S.A. and 6.93% is been owned by the employees. LOT Charters is the only subsidiary of LOT Polish Airline which operates charter services on behalf of the tour operators. LOT Polish airline is also a part of Star Alliance and became the 14th member to join them.
LOT Polish Airlines Destinations and Aircrafts
The airline at the moment has 45 aircraft that cater to 60 destinations in Europe, the Middle East, North America, and Asia. The airline's current fleet includes 3 Boeing 737-400, 10 Bombardier Q400, 6 Embraer E-170, 14 Embraer E-175, 6 Embraer E-195LR which can carry up to 112 passengers and 6 Boeing 787-8 while it is waiting for more 2 Boeing 787-8 aircraft.
LOT Polish Airlines is connected to most of its destinations via Warsaw Chopin Airport. The airline's famous destinations include Vienna, Minsk, Brussels, Sofia, Zagreb, Larnaca, Copenhagen, Tallinn, Paris, Prague, Hamburg, Munich, Amsterdam, Budapest, Stockholm, Milan, Rome, Gdansk, Katowice, Krakow, Wroclaw, Poznan, Warsaw, Moscow, St. Petersburg, Madrid, Geneva, Istanbul, & London.
LOT Polish Airlines CodeShare Agreements
The codeshare agreement allows the airline to use their flight numbers and market of their products on flights operated by other airlines. The airline share's this agreement with the following list of airlines: Adria Airways, Aeroflot, Air Baltic, Air Canada, Air China, Air Serbia, Austrian Airlines, Blue1, Bulgaria Air, Croatia Airlines, EgyptAir, JetBlue, Lufthansa, Luxair, Scandinavian Airlines, Singapore Airlines, Swiss International Air Lines, TAP Portugal, TAROM, Turkish Airlines, and United Airlines.
LOT Polish Airlines Statistics
Although the airline has won quite a few awards including the "Best Airline Eastern European Airline" for five years, that doesn't mean the flights would not be delayed or cancelled. Sometimes they occur due to natural calamities which no one has control on and sometimes due to instances which can be looked upon leading to the delay/cancellation being avoided. With Flightstats.com as the source, the statistics for the period of November 1st2015 to December 31st 2015 shows that the flights from the LOT Polish Airline have been on schedule 84% of the time and its cancellation rate stands at 2%. The flights from this airline have been delayed 7% of the time while being very late and excessively late 2% and 4% of the time respectively.
LOT Polish Airlines Delay or Cancelled Flight Compensation
Since the airline is registered with the European country, it will abide by the European Laws. According to EC Regulation 261/2004 air passenger rights, a person can claim up to 600€ for flight delays or cancellations from the airlines directly. However, the airlines try to deny the rightful compensation to its passengers who have suffered due to the delayed or cancelled flights. In cases, where the compensation has been denied one can approach us (Claim Flights) for our help. We have a specialized team who have access to all the information which helps us to get you your compensation from the airline. All you have to do is provide us with the basic details such as the flight information and the rest work will be done by us. To check how much you can claim from airlines check our flight compensation checker. Petya Petrova
International Legal Strategist
Petya Petrova-Racheva holds a Master of Law (LLM) degree, and has broad knowledge of European Laws in different countries. She loves travelling and her dog, as well as her family.
Choose Your Choice To Claim
Higher Fees (£50 to £500, + Hearing Fees)
Hours of your time are spent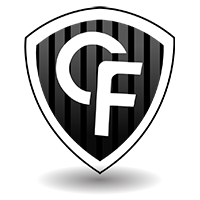 Zero Cost Risk & Additional legal databases
Only takes 2 minutes to claim
Close to 100% Success rate
Low cost risk, most airlines ignore customer claims
Case might end up in court


We help in many languages - ClaimFlights International Websites