Korean Air Flight Delay Compensation
If your Korean Air flight delays for more than 3 hours, or was cancelled without prior notice, you may be eligible for compensation up to 600€ under EU 261 rule.
Enter your flight details and check how much you can claim
Here is an ultimate guide to claim compensation for Korean Air flight delays, cancellations, and denied boarding incidents under EU
Flight Delay Compensation
Regulation EC 261/2004.
Korean Air Flight Delays Or Cancellations Compensation
Korean Air passengers may sometimes face problems and issues such as flight delays, cancellations and denied boarding. This is an experience common to all airlines, which may happen due to overbooking, employee strikes and other factors. The airline becomes liable to compensate passengers for the inconvenience caused to them such as flight delays or cancellations, where the fault is attributable to the airline.
How much can you claim for Korean Air Flight delays?
The amount of compensation for Korean Air delayed flight is between 250€ to 600€. It depends upon the travel distance and the length of the delay.
Short distance
(up to 1500 km)
Medium distance
(1501 to 3500 km)
Long distance
(more than 3500 km)
e.g. Frankfurt to Madrid
e.g. Frankfurt to Turkey
e.g. Frankfurt to New York
€250
€400
€600*
* the amount may get reduced by 50%, i.e., you may get up to 300€ for distance over 3500 km when EU borders were not crossed.
Your Flight Has Been Delayed or cancelled. What Should You Do?

Ask a reason for delay
Ask the airline for a reason behind it. Get confirmation in writing from the airlines' customer service.
Note Arrival Time
Note the flights' arrival time, i.e., when the aircraft door was opened and passengers were allowed to step out.
Collect Evidence
Collect evidence such as pictures of arrival board, boarding pass, receipts, etc., to prove the delay.
Check Eligibility
Enter your flight details into our
claim checker
and check if you are eligible for compensation.
Exchange Contacts
Exchange contact information of co-passengers (which can act as evidence while asking for compensation).
Claim Money Back
Assign us your case for a hassle-free claim (we work on a "No Win – No Fee" basis) and Sit Back & Relax.
Flight departure delays
If there's a delay at departure, you are eligible for the "Right to Care." The airlines must offer:
For 2 Hours Flight Delays
Foods/Snacks
Free meals and refreshments.
Communication
2 free phone calls, email or fax service.
For 5 Hours Flight Delays
Foods/Snacks
Free meals and refreshments.
Communication
2 free phone calls, email or fax service.
Flight
Re-routed to the earliest available flight
Refund
Refund of the ticket cost, if you were unwilling to travel
Accommodation
Hotel accommodation & transport facility for an overnight delay.
Know your rights to claim Korean Air flight delay or cancellation compensation
EU Regulation 261 of 2004 established the common rule for compensation and reimbursements that are applicable to any airline whose destination origin is in the EU. For flight delays, cancellations or denied boarding, passengers can claim up to 600€ from airlines as per EC Regulation 261/2004.
Flight delay compensation can be claimed only if your flight was delayed at the arrival airport for more than 3 hours than the scheduled arrival time. If your flight has been delayed at departure but arrives within the stipulated time of arrival, then you won't be able to make your claim. In cases where the flight has been delayed to depart but arrives 10 minutes before the 3-hour deadline, you cannot claim compensation from the airlines.
So if you are one of the victims of Korean Air flight delays or flight cancellations, you can claim compensation up to 600€ in accordance with EC Regulation 261 of 2004. To know how much you can claim from Korean Air you can make use of our Flight Delay Compensation Calculator.
Claim Flights – How We Help
At Claim Flights, we are UK based facilitators and experts in EU compensation claims. Our specializations include filing EU compensation claims with the airline companies and disseminating information on EU air passenger rights. It is our belief that the lower incidence of claim filing even in the most genuine cases is due to the passengers' lack of knowledge of their rights or the incorrect perception that EU claims are difficult to process.
With our help, passengers can understand, process and follow their EU compensation claims. Our chat option, which is available on our website, can be availed of by the passengers to talk directly with our legal experts. Our step-by-step guide can be used by the passengers to understand the entire process their claim will go through. Our Delayed Flight Compensation Calculator can be used to get an estimate of the compensation amount due to the passenger in their particular case.
Our particular expertise is in the area of filing and processing EU claims. Here the entire process is undertaken by us and we only charge a commission for our services when the passenger has actually received the compensation amount due to them by the airlines in their bank account. So, passengers can file their EU claims through us where we actively pursue the claim or use our resources to file and follow claims by themselves.
About Korean Air
Korean Air was founded as Korean National Airlines in 1946, but it only commenced operations in 1969 after its privatisation by the state. Its parent company is the Hanjin Group. Korean Air is the largest South-Korean airline. Its headquarters are located in Seoul. In 2012, Business Traveller readers voted it as the best Asian airline.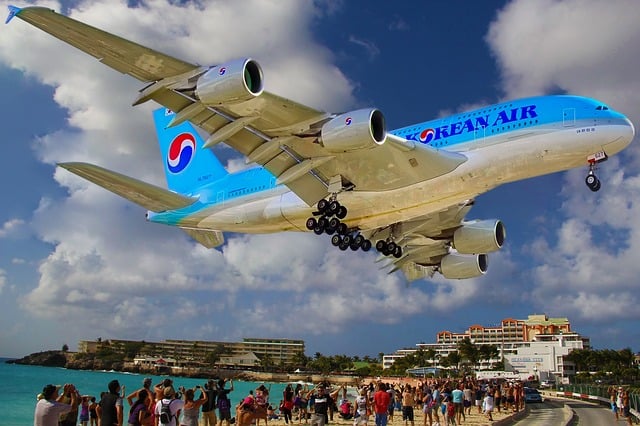 How to claim compensation for delayed or cancelled flights?
We are specialized in helping airline passengers to get their British airways compensation claim from the airline quickly.
More Info
Check if you can claim using our compensation checker tool.
More Info
Fill in your flight number, date of journey, and some further information.
More Info
For a hassle-free claim, assign us your case by signing the digital contract.
More Info
Our claim experts will take all your hassles, and claim on behalf of you.
More Info
Don't be late, claim for your rights today.
Subsidiaries & Alliances
Korean Air is one of the founders of the SkyTeam alliance. It also holds controlling stakes in Jin Air, a low-cost airline based in South Korea. It also has a major stake in the Czech Airlines.
Major Destinations
Korean Air flights operate to over 50 countries from the Incheon International Airport.
Code Share Agreements
Being a StarTeam member, Korean Air has code-share agreements with other alliance members. It also has code-share agreements with airlines outside this alliance including with, Aeroflot, Japan Airlines, Jet Airways, Kenya Airlines, KLM, Emirates, Etihad, American Airlines, Air France, Air Europa amongst others.
Assign us your claim and let us fight for your rights
Fast, easy, and risk-free compensation claims through "ClaimFlights"
Am I Eligible To Claim Compensation?
EC Regulation 261/2004 is a European Union Regulation, it applies to EU and Non-EU airspace. You do not have to be an EU citizen to claim flight compensation.
This means that you can claim on flights departing from any airport located in the EU (with any airline) or arriving in the EU (with an EU airline).
Thus you are eligible to claim compensation for flights departed or which were scheduled to depart from an EU airport.
| Origin and Destination | EU Airline | Non-EU Airline |
| --- | --- | --- |
| EU ✈ EU | ✅ | ✅ |
| EU ✈ Non-EU | ✅ | ✅ |
| Non-EU ✈ EU | ✅ | ❌ |
| Non-EU ✈ Non-EU | ❌ | ❌ |
Why choose "ClaimFlights"?
No win = No fee
Yes, you read it right, we do not charge any upfront fees until we win the case and get compensation from the airlines.
Success Fee 25%
Our success fee is just 25% (no VAT, if you are a non-EU resident). We have a fantastic success record and fair prices.
No Legal Action Fee
No legal action fee or admin fee. (It's free of charge, and no hidden costs, even if we have to take your case to court).
Best Payout
You get the best payout when compared with the other claim companies. Check out the 
price comparison
.
Close to 100% Success
Close to 100% success ratio in court. Our legal claim experts are well trained and experienced in sending claim letters.
Test Winner
We are a test winner in many flight delay provider tests. And, you get the best payout for your delayed flight. Dr. Mirko C. Ulbrich
CEO
Dr. Mirko C. Ulbrich is founder and CEO at Claim Flights GmbH. He has made many Himalaya hiking trips, but has found a passion to grow roses and go hiking in the alpes.
You may be interested to read the articles below
Choose Your Choice To Claim
Higher Fees (£50 to £500, + Hearing Fees)
Hours of your time are spent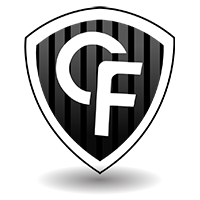 Zero Cost Risk & Additional legal databases
Only takes 2 minutes to claim
Close to 100% Success rate
Low cost risk, most airlines ignore customer claims
Case might end up in court


We help in many languages - ClaimFlights International Websites