Icelandair (FI) Flight Delay Compensation
If your Icelandair flight delays for more than 3 hours, or was cancelled without prior notice, you may be eligible for compensation up to 600€ based on EU 261 rule.
Enter your flight details and check how much you can claim:
Icelandair (FI) Flight Delay / Cancellation Compensation
In case if you have been traveling by IcelandAir or Air Iceland, and the flight happened to be excessively delayed more than 3 hours or had been canceled without prior notice then according to the European Union Air passenger rights i.e., EC 261/2004 Regulations, EU air passenger has the right to claim up to 600€ from the airlines.
Whom to approach if the airline doesn't help with reimbursement or compensation?
If you are unable to get the compensation from the airline or are unsure to how to get it, you can always use our help (ClaimFlights), as we have a dedicated team with access to all the information regarding the flights. All you have to do is provide the flight details and rest will be taken care of. As we follow the "No win No fee" policy you won't have to pay us till you get your reimbursement. To check how much you can claim from Icelandair use our flight delay compensation calculator.
Icelandair Group
IcelandAir& Air Iceland are part of Icelandair Group headquartered at Reykjavík Airport in Reykjavík. The group's origin roots back to 1937, when Flugfélag Akureyrar was founded in Akureyri on the north coast of Iceland. It began operation with a single floatplane of the type Waco YKS-7 way back in 1938. Due to an accident in 1939, the airline was shut down. After which the company moved to Reykjavík acquiring another Waco aircraft and re-launched as Flugfélag Íslands in 1940. Flugfélag Íslands translates to Flight Company of Iceland. This company was renamed to Icelandairways for international purpose. In 1973, Flugfélag merged with Loftleiðir, another airline based out of Iceland and founded in 1944, due to the economic crisis. The other subsidiaries of Icelandair Group include Loftleidir-Icelandic – which provides aircraft on lease for the international market, Icelandair Cargo specializing in air freight cargo to and from Iceland & Air Iceland which operates domestic flights to Greenland & Faroe Islands. Air Iceland has its bases at Reykjavík Airport and Akureyri Airport and was formed in Akureyri by Tryggvi Helgason as Norðurflug on 1st May 1975, the airline began operating as Flugfélag Norðurlands & with its merger & reorganisation with Icelandair Domestic, "Air Iceland" was born.
IcelandAir and Air Iceland's Destinations and Fleet Size
IcelandAir has its hub at Keflavík International Airport, allowing them to operate flights on both sides of Atlantic Ocean and reaching to 26 cities in 16 countries. The European countries to which Icelandair caters to are: Belgium, Finland, Iceland, Italy, Netherlands, Norway, Germany, Spain, Denmark, Sweden, Switzerland, France, and UK.
While the destinations of Air Iceland include: Faroe Islands (Vagar), Iceland (Akureyri, Grimsey, Reykjavík), Greenland (Ittoqqortoormiit, Kulusuk, Narsarsuaq, Nuuk).
The fleets that operate under the IcelandAir brand are as follows: 22 Boeing 757-200, 1 Boeing 757-300, 1 Boeing 767-300ER and 2 Boeing 757-200F which is a cargo fleet. Together there are 26 aircraft as of November 2015. While the fleets of Air Iceland includes 2 Bombardier Dash 8-200's, 3 Bombardier Q400's, and 5 Fokker 50.
Icelandair Reviews
According to the customer reviews available on Skytrax, Icelandair has been rated 3 stars out 5 for food & beverages, in-flight entertainment, seat comfort, & value for money and 4 stars for staff services based on 486 reviews till October 2018.
Codeshare Or Interline Agreements
Icelandair has the codeshare agreement with the following airlines: Aeroflot, Finnair, Alaska Airlines, and JetBlue Airways, while Air Iceland has a codeshare agreement with Atlantic Airways. This agreement allows the airline to use their flight numbers on flights of other airlines and also market their products on their flights.
Icelandair has the Interline agreement which is one-directional meaning that an airline can issue tickets on other airline's flight but the same can't be done by that airline. The airlines with whom Icelandair have this agreement are: KLM Royal Dutch Airlines, Air Canada, Air Greenland, Air Baltic, Austrian Airlines, British Airways, Air France, Czech Airlines, Emirates, Lufthansa, Swiss International Airlines, LOT Polish Airlines, and United Airlines.
Icelandair & Air Iceland Delay and Cancelled Statistics
As per the statistics from a reliable source, for the period of 15th November, 2015 to 15th January, 2016, the flights operating on behalf either of the brand (Icelandair & Air Iceland) have maintained a good track record of being on schedule with an average percentage of 75% and the flights delayed percentage is about 20%. Petya Petrova
International Legal Strategist
Petya Petrova-Racheva holds a Master of Law (LLM) degree, and has broad knowledge of European Laws in different countries. She loves travelling and her dog, as well as her family.
Choose Your Choice To Claim
Higher Fees (£50 to £500, + Hearing Fees)
Hours of your time are spent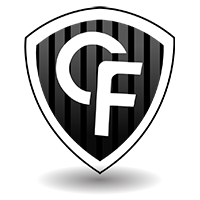 Zero Cost Risk & Additional legal databases
Only takes 2 minutes to claim
Close to 100% Success rate
Low cost risk, most airlines ignore customer claims
Case might end up in court


We help in many languages - ClaimFlights International Websites