Etihad Airways Flight Compensation
If your Etihad Airways flight delays for more than 3 hours, or was cancelled without prior notice, you may be eligible for compensation up to 600€ based on EU 261 rule.
Enter your flight details and check how much you can claim:
Etihad Airways Flight Delays and Cancellations
Passengers may face disruptions in their flying experiences such as flight delays and cancellations. At the time they may be denied boarding due to overbooked flights. This may happen irrespective of having confirmed tickets to the flight. Where the disruption is attributed to the airline, it becomes liable to compensate passengers for the inconvenience caused to them by such disruption.
EU Regulation 261/2004
EU Regulation 261 of 2004 makes it mandatory for all flights flying out of an EU destination to compensate the passenger for flight delay/cancellation. This is also applicable to Etihad flights. The airline's website etihad.com gives information on rules regarding EU flight compensation.
Claim Flights – How We Can Help
EU air passenger rights notwithstanding, many passengers do not file EU claims for flight delays or cancellations compensation. Passengers, mistakenly believe that compensation claims are tedious to pursue. Some may even hesitate to file claims because of a lack of knowledge or lack of comfort with the process.
Claim Flights is a British EU claims facilitator. We make the experience of filing claims easier to understand, process and follow. Our in-house legal experts guide passengers to help them understand their rights. Passengers can use the chat feature available on our website to speak with our claim experts. This will help them understand their Air passenger rights and the process involved in claiming flight compensations. Passengers may also use the step-by-step guide on our website or video tutorial to understand the process of claim filing and what they can expect from it.
A very useful tool on our website is the free flight delay compensation checker. Passengers may put in the details of their flight and get the estimate of the compensation amount due to them.
Claim Flights have expertise in filing all kinds of claims against the airlines including denied boarding compensation claims. A very low commission for our services is charged by us only if the passenger's claim is successfully processed by the airline.
How to Claim Flight Delay Compensation?
Claim Flights claiming process is very easy to use and to provide us the desired information doesn't take more than 2 minutes of your precious time.
We have access to a lot of information about different airlines flights, thus you receive the compensation within right time.
About Etihad
Founded in 2003, Etihad Airways is the second largest UAE airlines and also its flag carrier. It is headquartered in Abu Dhabi. The parent company is the Etihad Aviation Group. Etihad Holidays and Etihad Cargo are also operated under Etihad Airways. Etihad Business Class won in 2009 the award for being the best in the World Travel Awards (WTA).
Subsidiaries & Alliances
In 2015, Etihad Airways Partners was established as an alliance by the Etihad Group. Under this alliance, Alitalia, Jet Airways, Air Berlin, Air Seychelles, Air Serbia, and Etihad Regional are partners. Etihad also has the major stake in Air Berlin and is a minority shareholder in Virgin Australia, Air Seychelles and Aer Lingus.
Major Destinations
Etihad flights operate to over 120 destinations in Asia, Europe, America, Australia and Africa. Major Etihad Airways destinations include Australia, India, China, Germany, United Kingdom, United States and the Middle East.
Code Share Agreements
Etihad has codeshare agreements with many airlines around the world including Air Europa, Air France, Bangkok Airways, China Eastern Airlines, Jet Airways, South African Airways and Turkish Airlines. Petya Petrova
International Legal Strategist
Petya Petrova-Racheva holds a Master of Law (LLM) degree, and has broad knowledge of European Laws in different countries. She loves travelling and her dog, as well as her family.
Choose Your Choice To Claim
Higher Fees (£50 to £500, + Hearing Fees)
Hours of your time are spent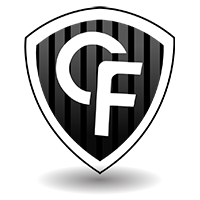 Zero Cost Risk & Additional legal databases
Only takes 2 minutes to claim
Close to 100% Success rate
Low cost risk, most airlines ignore customer claims
Case might end up in court


We help in many languages - ClaimFlights International Websites