China Southern Airline (CZ) Flight Delay Compensation
If your China Southern Airline delays for more than 3 hours, or was cancelled without prior notice, you may be eligible for compensation up to 600€ based on EU 261 rule.
Enter your flight details and check how much you can claim:
Flights Delays/Cancellations
Flight delays, cancellations and denied boarding incidents are the common problems faced by air passengers. Factors such as overbooking, employee strikes, bad weather conditions and security threats are the usual reasons for such issues and flight disruptions. The airline becomes liable to compensate passengers for the inconvenience caused to them by such delays/cancellations, where the fault is attributable to the airline, such as overbooking or employee strikes.
About China Southern Airlines
China Southern Airlines Company Limited was founded in 1988. Its headquarters are located in Guangdong. It also has a major hub in Beijing. Due the impressive size of its fleet, it happens to be the largest airline in Asia. It holds the distinction of the Skytrax four-star ranking.
How to Claim Flight Delay Compensation?
If you have any doubts to make your claim or using our Flight Delay Compensation Calculator you can see our video illustrated on "How to Claim Compensation from Airlines?" 
This video will demonstrate you on: How To Claim Compensation for Delayed or Cancelled Flights.
Subsidiaries & Alliances
China Southern Airlines is a member of the SkyTeam alliance since 2007. Its subsidiaries include Zhongyuan Airlines, China Northern Airlines and China Xinjiang Airlines.
Major Destinations
China Southern flight routes include more than 190 destinations in 35 countries. With the exception of Southern American and African destinations, the airlines serves major destinations in all the other continents. Such destinations include cities in Australia, US, Europe and Asia.
Code Share Agreements
China Southern Airlines has code-share agreements with Qantas, United Airlines, WestJet, Japan Airlines and Asiana Airlines.
EU Regulation 261/2004
An airline whose flight origin is in the EU is subject to the compensation norms laid down by the EU Regulation 261/2004. These norms are applicable in the cases of flight delay compensation, flight cancellation compensation and denied boarding compensation. As such, China Southern Airlines is also liable to pay compensation as per EU norms for flights outbound from EU destinations.
Claim Flights – How We Help
Claim Flights is a UK based firm that specialises in EU compensation claims. Our services include EU compensation claims filing and facilitating and information dissemination. Usually, the lack of information on EU air passenger rights is responsible for the lower claim filing. We fill the gaps in this area by facilitating both greater awareness of EU rights and actual filing and processing of claims.
Passengers can use our chat option, which is available on our website, to ask questions and get clarifications from our legal experts. Our step-by-step guide can be used by the passengers to understand the entire process their claim will go through. Our Delayed Flight Compensation Calculator can be used to get an estimate of the compensation amount due to the passenger in their particular case.
Our legal experts also specialize in filing and pursuing EU claims. Here we become the active participants in the process and act on behalf of the passengers. We only charge a commission for our services when the passenger has due to them by the airlines in their bank account. Thus, passengers can file their EU claims through us and have us actively pursue the claim. Where the passengers want to file and pursue the claim by themselves, they can use our web resources to file and follow their claims. Dr. Mirko C. Ulbrich
CEO
Dr. Mirko C. Ulbrich is founder and CEO at Claim Flights GmbH. He has made many Himalaya hiking trips, but has found a passion to grow roses and go hiking in the alpes.
Choose Your Choice To Claim
Higher Fees (£50 to £500, + Hearing Fees)
Hours of your time are spent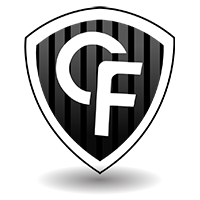 Zero Cost Risk & Additional legal databases
Only takes 2 minutes to claim
Close to 100% Success rate
Low cost risk, most airlines ignore customer claims
Case might end up in court


We help in many languages - ClaimFlights International Websites