Blue Air (OB) Delayed Flights Compensation
If your Blue Air flight delays for more than 3 hours, or was cancelled without prior notice, you may be eligible for compensation up to 600€ based on EU 261 rule.
Enter your flight details and check how much you can claim:
EC Regulation 261/2004
EC Regulation 261/2004 (dated 17 February 2005) applies to passengers departing from any EU airport, or from a non-EU airport with an EU airline to an EU destination.
Passengers must note that flight delay compensation is subject to certain conditions and exceptions. There will be no compensation for a delay/cancellation caused by extraordinary circumstances, under which such delay/cancellation becomes unavoidable. Examples of such situations include bad weather or security concerns such as fear of a terror attack. In such situations, passengers will not be given any compensation.
Nevertheless, if there is a delay of more than 4 hours for a flight of 3500 kms or more; delay of 3 hours or more in intra-community flight of 1500 kms or more; and delay of 2 hours in case of flight of 1500 kms or less, the passenger is entitled to compensation under EU norms as set by the Regulation. This entitlement is when the delay is not caused by extraordinary circumstances. If the delay is more than 5 hours, the passenger is entitled to cancel his reservation and claim compensation.
The thumb of the rule for both delayed flights and cancelled flights is as follows:
Flights of 1500 kms or less: compensation amount is 250 euros.
Flights of 1500 kms to 3500 kms: compensation amount is 400 euros.
Flights of more than 3500 kms: compensation amount is 600 euros.
Thanks to the regulation, passengers need not worry as flight delay/cancellation compensation claim norms are in place. If you want to travel by any airlines, you may be rest assured in case of delayed or canceled flights; your interests will be protected. In case passengers are not able to claim compensation from the airlines, we can help the airline passenger to get their money owed by the airlines. Claim Flights Delayed Flight Compensation Calculator can be used to calculate the amount you can claim from the airlines by providing some basic information about your flights i.e., flight number, flight date and the reason for flight delays or cancellations. You may need to enter further details about yourself & co-passengers for whom you would like to claim the compensation from the airlines.
About Blue Air
Blue Air was founded in 2004. It is a popular low-cost Romanian airline. Its headquarters are located in Bucharest, Romania and this is the major and principal home base for Blue Air's operations. Its principal hub is located in the Henri Coanda International Airport.
Parent Company And Subsidiaries
Blue Air Transport Aerian S.A. was Blue Air's parent company earlier, but following a bailout in 2013, its parent company now is Airline Management Solution SRL.
Code-Share Agreements
Blue Air has code-share agreements with Blue Panorama Airlines and Georgian Airlines. This allows Blue Air to advertise seats along with its code-share partners for the same aircraft.
Major Destinations
Blue Air operates to 34 destinations including scheduled flights to Belgium, Italy, Spain, Germany, United Kingdom and chartered flights to the Mediterranean destinations. Blue Air also has a stronger presence in Eastern Europe and is planning more destinations to be reached in the region. Petya Petrova
International Legal Strategist
Petya Petrova-Racheva holds a Master of Law (LLM) degree, and has broad knowledge of European Laws in different countries. She loves travelling and her dog, as well as her family.
Choose Your Choice To Claim
Higher Fees (£50 to £500, + Hearing Fees)
Hours of your time are spent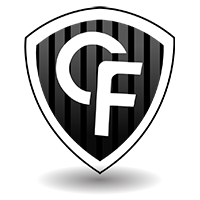 Zero Cost Risk & Additional legal databases
Only takes 2 minutes to claim
Close to 100% Success rate
Low cost risk, most airlines ignore customer claims
Case might end up in court


We help in many languages - ClaimFlights International Websites