Air China (CA) Flight Delay Compensation
If your Air China flight delays for more than 3 hours, or was cancelled without prior notice, you may be eligible for compensation up to 600€ based on EU 261 rule.
Enter your flight details and check how much you can claim:
Air China Flight Delay or Cancellation
From the information available through various flight tracking sites, it has come to notice that Air China flights have been known to be delayed, cancelled and diverted on many occasions. Most of the time they had been due to the weather conditions, but apart from that, there had been delays and cancellation which the airline could have averted. So as a passenger if you had been travelling with the airline from Europe to any other locations or for that matter had been travelling to Europe from China or some other location and if your flight happened to be delayed or cancelled without any genuine reasons, then according to the EC 261/2004 a passenger can claim compensation up to 600€ when they are travelling for more than 1500 km and the delay is of more than 3 hours. This law is only applied
if a passenger is travelling to Europe from any other location using the airline services
if travelling within Europe using the airline services
if travelling from Europe to any other country using the airline services
In such cases, you are allowed to contact the airline officials directly and ask them for compensation through helpline numbers or through emails or through the social networking sites.
How To Claim Flight Delay / Cancellation Compensation
It usually operates both freight as well as schedule flight services for passengers. In Beijing Capital Airlines, Air China has just a few shares and is mostly operated by its parent company named Hainan Airlines.
(How To Claim Flight Delay / Cancellation Compensation). This video will demonstrate you on: How To Claim Compensation for Delayed or Cancelled Flights.
About Air China
Formed in 1988, Air China operates both domestic and international flights and has its headquarters at Beijing. The airline was formed after the Govt. Of China decided to split the then aviation administration (CAAC) into 6 different airlines depending upon their region. Air China inherited all the codes that CAAC had operated with. The subsidiaries of the airline include Air China Cargo, Shenzhen Airlines, Shandong Airlines, Air Macau, Dalian Airlines, and Beijing Capital Airlines. None of these airlines are wholly owned by Air China airline. Air China Cargo is jointly owned by Air China (51%), Beijing Capital International (24%), and CITIC Pacific (25%) and operates freight services on behalf of Air China. Shenzhen Airlines operates both domestic and international airlines and is partly owned by Air China (51%). Shenzhen Airlines is headquartered at Guangdong and also has subsidiaries named Henan Airlines and Kunming Airlines, which are partly owned by Shenzhen Airlines.
Shandong Airlines is headquartered at Shandong and operates mostly domestic flights along with few international ones. Air Macau is the national carrier of its country and its 57% stake is under Air China. Air Macau mostly operates flights domestically with few flights connecting to the mainland of China. Dalian Airlines is based at Liaoning, China and Air China owns 80% of their stake.
It usually operates both freight as well as schedule flight services for passengers. In Beijing Capital Airlines, Air China has just a few shares and is mostly operated by its parent company named Hainan Airlines.
Air China Destinations and Fleet Size
The airline has over 500 aircraft including the fleets of its subsidiaries. Excluding the fleets from its subsidiaries, the airline has 359 airlines which include Airbus A319-100s, Airbus A320-200s, Airbus A321-200s, Airbus A330-300s, Boeing 737-700s, Boeing 737-800s, Boeing 747-400s, Boeing 747-81s, Boeing 777-200s, and Boeing 777-300ERs. The average age of all these airlines is about 7 years approximately. Using these aircrafts the airline is connected to over 32 countries and regions with over 155 destinations. As Air China also happens to be the member of Star Alliance, it has access to over 1,200 destinations across 193 countries. The famous destinations to which Air China connects to within Europe are as follows: Athens, Barcelona, Budapest, Chita, Minsk, Paris, Frankfurt, Munich, Athens, Rome, Milan, Astana, Moscow, Madrid, Stockholm, Vienna, Geneva, and London. The countries to which the airline connects to outside Europe are: Australia, Brazil, Cambodia, Canada, Ethiopia, Hong-Kong, India, Indonesia, Japan, Macao, Malaysia, Mongolia, Myanmar, Nepal, New Zealand, Pakistan, Philippines, Singapore, South Africa, South Korea, SriLanka, Taiwan, Thailand, UAE, USA, and Vietnam.
Air China Partners
The airline has the codeshare agreement with most of the A-listed airline group around the world which enables them to use their number on flights belonging to the other airlines, hence allowing its passengers to board and travel to their destinations using the same ticket. The agreement term is bidirectional and other airlines can also use number Air China's flight as their own. The airlines with whom Air China has agreement with are as follows: Air New Zealand, Air Canada, Air Macau, Air Serbia, Asiana Airlines, Cathay Pacific, Austrian Airlines, Egypt Air, El Al, Finnair, Hawaiian Airlines, LOT Polish , Lufthansa, Singapore Airlines, Scandinavian Airlines, Swiss International Airlines, Turkish Airlines, TAP Portugal, United Airlines, and Virgin Atlantic.
Air China Services and Reviews
Air China works under the policies of four 'C's which include Choice, Comfort, Convenience and Creditability. Like many, another airline group Air China has Business Class, First Class, and Economy Class and depending upon the tickets booked the passengers have special allowance under the respective classes in which they have booked their tickets. The airline does provide in-flight entertainment services and also meals and refreshments. For passengers who have been traveling a lot with the airlines, Air China has the frequent flyer program named "PhoenixMiles" which enables the passengers to collect points and can be redeemed on any of the airlines who are members of the Star Alliance. The airline also has a strong presence over the social networking sites enabling them to connect them with their passengers.
Air China has been given a 3-star rating out of 5 by Skytrax, a leading airline rating body. These ratings are based on customer services, in-flight services, seat comfort, value for money and food & beverages. The passengers are always encouraged to connect to the airline through social networking sites as well as through their board line numbers and email services.
What if Air China doesn't compensate you for the delay or cancellations?
In cases where the airline Air China doesn't help the passenger with the compensation claim, then passengers can always contact us (Claim Flights) who specialize in getting compensation from the airlines for the flight delays and cancellations and if denied boarding due to overbooked flights. We have a special team in place who have access to all the information regarding the flights of Air China which helps us strengthen our case against the airline.
To know how much compensation you can ask for, use our free flight compensation checker. To claim compensation, all you have to do is provide us with the basic details such as your flight number, date and seat number and rest of the work will be done by our members.
Choose Your Choice To Claim
Higher Fees (£50 to £500, + Hearing Fees)
Hours of your time are spent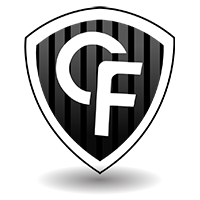 Zero Cost Risk & Additional legal databases
Only takes 2 minutes to claim
Close to 100% Success rate
Low cost risk, most airlines ignore customer claims
Case might end up in court


We help in many languages - ClaimFlights International Websites