Aeroflot Airlines Flight Delay Compensation
If your Aeroflot flight delays for more than 3 hours, or was cancelled without prior notice, you may be eligible for compensation up to 600€ based on EU 261 rule.
Enter your flight details and check how much you can claim:
Aeroflot Russian Airline (SU) Compensation
Get your Aeroflot Flight Delay Compensation in Time with Claim Flights!
Aeroflot is the official flag carrier of Russia and is one of the oldest airlines in the world. Aeroflot airlines main hub is at Sheremetyevo International airport.
It is a huge airline with over 30 thousand employees. Aeroflot airline is a renowned name both as a domestic and an international carrier. It operates many routes to numerous destinations in various countries. The transportation of cargo is as equally significant as passenger traffic for Aeroflot airlines. It is a semi-private airline and the 19th most profit generating airline of the world.
With such an enormous airline, flights may get delayed due to some technical or managerial problems. If your Aeroflot flight was delayed for more than three hours, you could be entitled to flight delay compensation up to 600€ under European Regulation EC 261.
If you have any doubts to make your claim or using our Flight Delay Compensation Calculator you can see our video illustrated on "How to Claim Compensation from Airlines?"
How to Claim Flight Delay Compensation?
Claim Flights claiming process is very easy to use and to provide us the desired information doesn't take more than 2 minutes of your precious time.
We have access to a lot of information about different airlines flights, thus you receive the compensation within right time.
Know your rights to claim right!
Claim Flights has taken up the responsibility to protect EU air passenger rights . They make sure that passengers traveling to and from Europe get the right amount of compensation for flight delays or cancellations. Passengers will be happy to know that they are eligible to demand a refund if their flight is delayed due to , airport delay and any other such issue. An airline is liable to reimburse passengers should the airline overbook the flight or should the passenger miss the connecting flight due to a current flight delay.
How to get compensation from the airline?
If you are flying with Aeroflot Russian air and your flight has been delayed, no win no fee lawyers at Claim Flight can help you to get the right claim at the right time. You can check the flight status with the flight tracker at the airport and file the case on the basis of the information you obtained from the tracker. The compensation calculator helps you to calculate the exact amount you are entitled to claim from the airlines. Not only you can demand money back from the airlines but you can also claim for any other loss due to. Petya Petrova
International Legal Strategist
Petya Petrova-Racheva holds a Master of Law (LLM) degree, and has broad knowledge of European Laws in different countries. She loves travelling and her dog, as well as her family.
Choose Your Choice To Claim
Higher Fees (£50 to £500, + Hearing Fees)
Hours of your time are spent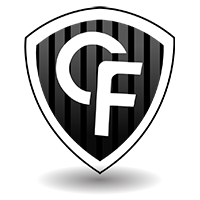 Zero Cost Risk & Additional legal databases
Only takes 2 minutes to claim
Close to 100% Success rate
Low cost risk, most airlines ignore customer claims
Case might end up in court


We help in many languages - ClaimFlights International Websites