Aegean Airlines S.A. (A3) Flights Compensation
If your Aegean Airlines flight delays for more than 3 hours, or was cancelled without prior notice, you may be eligible for compensation up to 600€ based on EU 261 rule.
Enter your flight details and check how much you can claim.
Aegean Airlines Delayed or Cancelled Flights
The best of the best do fumble for some Or the other reasons and sometimes flight delay or flight cancellation is caused due to the Aegean Airlines negligence. In such situations, air passengers are allowed to claim flight compensation from the airline company.
EU Regulation 261/2004 allows the air passengers travelling within Europe and to people flying in or out of Europe a chance to ask the airline compensation if they have been faced
What Should You Do To Get Flight Compensation?
If you have face inconvenience due to flight delay or flight cancellation of the Aegean Airlines then you can contact them directly on the customer care number mentioned on their website.
Usually, it's a very easy process in which you will have to fill in the basic details of your flight along with the flight number and the city from which you had flown from and to. They should ideally get back to you and if they do not respond to you even after making them aware of the situation.
Make sure that the delay length is beyond 3 hours. To know the amount of your compensation that you are eligible to claim, use our compensation calculator.
About Aegean Airlines
With a mission to connect Greece with every corner of the world, Aegean Airlines has become one of the largest airlines in Greece in terms of passenger carried in a year, with its fleet size and the number of destinations it is connected to.
Olympic Air is one and an only subsidiary of the Aegean Airline which they acquired in 2013. This allegiance helped Aegean Airline with accessibility to a lot of remote Greek islands and also helped the airline transport 10.1 million passengers in 2014.
The airline is also a registered member of the Star Alliance. The airline is headquartered at Kifisia, Athens and has its primary hubs at Athens, Larnaca and Thessaloniki Airports. Its subsidiary, Olympic Air, has its headquarters at Athens with the primary hubs being Athens International Airport and Rhodes International Airport.
Aegean Airlines And Olympic Air Destinations & Combined Fleets Size
Aegean Airline along with Olympic Air (its subsidiary) serves a total of 97 destinations across Europe and Asia. With Olympic Air it operates 60 flights on an average day, which connects close to 18 destinations. The destinations within Europe to which the airline connects to are:
Albania – Tirana
Austria – Vienna
Armenia – Yerevan
Belgium – Brussels
Croatia – Dubrovnik, Split
Denmark – Copenhagen
Czech Republic – Prague
Cyprus – Larnaca
Finland – Helsinki
Estonia – Tallinn
France – Paris, Nice, Marseille, Bordeaux, Lyon, Lille, Nantes, Strasbourg, Toulouse
Germany – Hamburg,Dusseldorf, Berlin, Munich, Stuttgart, Munich
Greece – Athens, Mytilene, Mykonos, Rhodes, Skyros, Thessaloniki.
Hungary – Budapest.
Hungary – Budapest.
Poland – Warsaw
Romania – Bucharest
Russia – Moscow
Serbia – Belgrade
Spain – Barcelona, Madrid
Sweden – Stockholm
Switzerland – Geneva, Zurich
Turkey – Istanbul, Izmir
Ukraine – Kiev
UK – London
The above are few of the destinations to which the airline operates on a regular basis.
The airline operates a total of 58 aircrafts in total considering the fleets from its subsidiary as well. The fleets used by Aegean Airlines and its subsidiary Olympic Air to travel so many passengers in a year includes 35 Airbus A320s, 8 Airbus A321s, 1 Airbus A319s, 4 Dash8-100 and 10 Dash8-Q400. The airline has also started operating chartered flights to many popular destinations across Europe.
Aegean Airline Partners, Services And Awards
Aegean Airlines has partnered with the Air Baltic, Air Canada, Etihad, LOT Polish Airline, Siberia Airlines, Brussels Airlines, Turkish Airline, Singapore Airlines, TAP Portugal, Lufthansa Airlines and United Airlines. These are the airlines with which the Aegean Airlines shares code share agreements with. These allows the airline to number the flights from other airlines as their own and the agreement works bi directional, that means even the other airline is allowed to number the flights from Aegean Airlines as their own.
About the services, Aegean Airline has loyalty based program which the air passengers are allowed to use in any of the Star Alliance aircrafts. Its services have been applauded so much that the airlines have won the best regional airlines award for many years.
Choose Your Choice To Claim
Higher Fees (£50 to £500, + Hearing Fees)
Hours of your time are spent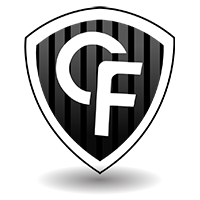 Zero Cost Risk & Additional legal databases
Only takes 2 minutes to claim
Close to 100% Success rate
Low cost risk, most airlines ignore customer claims
Case might end up in court


We help in many languages - ClaimFlights International Websites