Charles De Gaulle Airport Flight Delays / Cancellations
For flight delays or cancellations, if you had your flight from an EU airport, or to an EU airport with an EU regulated airline, you are entitled to compensation up to 600€ based on EC 261 rule.
Enter your flight details and check how much you can claim.
Charles De Gaulle Airport
Air France flights or any EU or Non EU airlines flights departed from Paris Charles De Gaulle Airport and delayed for more than 3 hours on arrivals, entitles the air passenger to claim compensation up to 600€ from the airlines according to flight delay compensation regulation i.e. EC Regulation 261/2004, specially designated for air passengers who faced inconvenience due to flight delays, flight cancellations or denied boarding issues. Based on EU 261 rule, air passenger can claim compensation if their flight was delayed for more than 3 hours, cancelled flights without prior notification of 2 weeks, delay of the aircraft, overbooked flights tickets or any other circumstances which can be controlled by the airlines. Air passengers also have the right to file the case against the airlines in case of delay of current flights of Air France or any other airlines flights or delay of internal flights in France. Passengers can not only make financial claims from the airline but they can also demand refreshments and accommodation if required.
Paris Charles De Gaulle Airport
Charles de Gaulle Airport is the largest airport in Paris, France, and stands amongst the world's important airports. IATA Code of Charles de Gaulle Airport is "CDG". Charles De Gaulle Airport operates as a hub for major airlines like Air France, Delta Air Lines, FedEx Express and XL Airways France. In terms of passenger traffic, CDG Airport ranks as the World's 8th busiest Airport and Europe's 2nd busiest airport after carrying more than 65 million passengers in 2015. Charles De Gaulle Airport also ranked as the world's 10th busiest airport and Europe's 2nd busiest airport after London Heathrow Airport in aircraft movements (475,776 in 2015). CDG Airport has a whopping capacity to handle more than 65 million air passengers. Cargo traffic of the Roissy Airport can reach up to 21 million metric tonnes annually.
Charles De Gaulle Airport Infrastructure
Paris CDG Airport currently has 3 main Terminals named as Terminal 1, 2 and 3. Terminal 1 of CDG Airport is built as the image of Octopus and this terminal contains check-in counters, shops, restaurants, baggage carousel, etc. Terminal 2 is split into 7 sub-terminals named as Terminal 2A-2G specially created for Air France airline flights, now it has been expanded to handle other airlines flights as well. Terminal 3 is located opposite to Terminal 1 while it contains a separate area for both departures and arrivals.
Busiest Flight Routes from Charles De Gaulle Airport
Frequent flight route from Charles De Gaulle CDG Airport to are: Paris – New York JFK Airport; Paris – London Heathrow; Paris – Barcelona; Paris – Rome; Paris – Dubai; Paris – Amsterdam Schiphol; Paris – Montreal Trudeau; Paris – Frankfurt; Paris – Madrid; Paris – Munich; Paris – Istanbul Ataturk; Paris – Moscow; Paris – Tel Aviv; Paris – Vienna; Paris – Copenhagen; Paris – Zurich; Paris – Shanghai Pudong; Paris – Geneva; Paris – Atlanta; Paris – Prague; Paris – Berlin Tegel; Paris – Dublin; Paris – Milan Malpensa; Paris – Milan Linate; Paris – Venice Marco Polo; Paris – Athens; Paris – Algiers; Paris – Los Angeles; Paris – Doha; Paris – Sao Paulo.
List of Airlines Operating at Charles De Gaulle Airport, Paris
Airline
Country
Cities/City
Air France
Italy
Bologna, Florence, Rome-Fiumicino, Milan-Linate, Venice-Marco Polo, Naples
China
Beijing, Ho Chi Minh City, Hong Kong, Shanghai-Pudong, Guangzhou, Wuhan
France
Bordeaux, Brest, Marseille, Lyon, Montpellier, Nantes, Toulouse
Brazil
Sao Paulo-Guarulhos, Rio de Janeiro-Galeao
Germany
Berlin-Tegel, Frankfurt, Munich, Hamburg
Japan
Tokyo-Haneda, Tokyo-Narita, Osaka-Kansai
Russia
Moscow-Sheremetyevo, Saint Petersburg
United States
Houston, New York-JFK, Los Angeles
United Kingdom
Manchester, London-Heathrow
Congo
Brazzaville, Kinshasa-N'djili
Canada
Toronto-Pearson, Vancouver
India
Bangalore, Delhi, Mumbai
Thailand
Bangkok-Suvarnabhumi
Argentina
Buenos Aires-Ezeiza
United Arab Emirates
Dubai-International
Cameroon
Douala, Yaounde
Spain
Barcelona, Madrid
Romania
Bucharest-Otopeni
Sweden
Stockholm-Arlanda
Jordan
Amman-Queen Alia
Turkey
Istanbul-Ataturk
Switzerland
Geneva, Zurich
Mauritius
Plaine Magnien
Ukraine
Kiev-Boryspil
Poland
Warsaw-Chopin
Nigeria
Abuja, Lagos
Madagascar
Antananarivo
Mexico
Mexico City
Morocco
Casablanca
Denmark
Copenhagen
Netherland
Amsterdam
Hungary
Budapest
Michigan
Detroit
Algeria
Algiers
Georgia
Atlanta
Venezuela
Caracas
Air France (operated by HOP! Airline)
Germany
Bremen, Dusseldorf, Frankfurt, Hanover, Nuremberg, Stuttgart
France
Biarritz, Brest, Clermont-Ferrand, Pau, Rennes
Scotland
Aberdeen, Edinburgh
Norway
Oslo-Gardermoen
Switzerland
Basel/Mulhouse
Sweden
Gothenburg
Slovenia
Ljubljana
Hungary
Budapest
Denmark
Billund
Spain
Bilbao
Croatia
Zagreb
Italy
Genoa
EasyJet
United Kingdom
Bristol, Belfast, Liverpool, London (Gatwick, Luton, Southend), Manchester
Italy
Bologna, Catania, Milan (Linate & Malpensa), Naples, Venice-Marco Polo
Spain
Barcelona, Madrid, Malaga, Tenerife-South
France
Biarritz, Nice, Toulouse
Portugal
Lisbon, Faro, Porto
Israel
Tel Aviv-Ben Gurion
Scotland
Edinburgh, Glasgow
Morocco
Agadir, Marrakech
Denmark
Copenhagen
Hungary
Budapest
Poland
Krakow
Czech Republic
Prague
Vueling
Spain
Barcelona, Madrid, Fuerteventura, Oviedo, Santander, Santiago de Compostela, Seville
United Kingdom
London-Gatwick
Denmark
Copenhagen
Czech Republic
Prague
Italy
Venice
Austria
Vienna
Air France (operated by CityJet)
Germany
Dusseldorf, Hanover
United Kingdom
Newcastle upon Tyne
Ireland
Dublin
Italy
Turin
Scandinavian Airlines
Sweden
Gothenburg, Stockholm-Arlanda
Norway
Oslo-Gardermoen
Denmark
Copenhagen
XL Airways France
France
Fort-de-France, Pointe-a-Pitre
Dominician Republic
Puerto Plata, Punta Cana
Mexico
Cancun
Delta Air Lines
United States
Minneapolis/St. Paul, Raleigh/Durham, Salt Lake City, Seattle/Tacoma, New York-JFK, Cincinnati, Atlanta, Detroit, Boston, Newark
Flybe
United Kingdom
Birmingham, Cardiff, Doncaster/Sheffield, Exeter, London-City, Manchester, Southampton, Edinburgh
American Airlines
United States
Dallas/Fort Worth, Chicago-O'Hare, New York-JFK, Philadelphia, Miami
United Airlines
United States
Washington-Dulles, Chicago-O'Hare, San Francisco, Newark
Turkish Airlines
Turkey
Ankara, Istanbul (Ataturk & Sabiha Gokcen)
Air Algerie
Algeria
Algiers, Annaba, Chlef, Constantine, Oran
Air China
China
Beijing, Chengdu, Shanghai-Pudong
Air Transat & Air Canada
Canada
Montreal-Trudeau, Toronto-Pearson
Eurowings (operated by Germanwings)
Germany
Berlin-Tegel, Dusseldorf, Hamburg
Japan Airlines
Japan
Tokyo-Haneda, Tokyo-Narita
Air Europa
Spain
Malaga, Valencia
Air Nostrum
Spain
Santander, Vigo
Aer Lingus
Ireland
Cork, Dublin
Flight Delays / Cancellation / Denied Boarding Problems
Flight delays, flight cancellations and denied boarding are the common problems faced by air travellers. If your flight gets delayed at the arrival airport for 3 or more hours; flight cancelled without any notice of 2 weeks OR if you were denied boarding due to overselling flight seats EC Regulation 261/2004 entitles you to claim flight compensation up to 600€ from the airlines for the inconvenience caused to you. Flight delayed for 2 hours or more at departure airport, airlines are obligatory to provide you assistance. You are entitled to claim compensation for a cancelled flight if you were not informed about the cancellation at least 14 days before the scheduled time of departure. You can claim financial compensation for denied boarding, if your alternate flight is delayed for 2 hours or more.
EC Regulation 261/2004 / Know Your Rights / Air Passenger Rights
European Union Regulation (EC) No. 261/2004 introduced in 2004 and came into effect from February 2005 establishes common EU rule on flight compensation and assistance to airline passengers in the event of denied boarding and of flights cancellation or delayed flights; repealing Regulation (EEC) No 295/91 of February 1991. EU 261/2004 rule states that air passengers are entitled to receive cash compensation of 250/400/600 € from airlines for the inconvenience caused due to flight delays or cancelled flight or if passengers are denied boarding due to overbooking of flight tickets by the airlines.
Am I Eligible To Claim Compensation?
EC Regulation 261/2004 is an European law, it applies to EU air space. You do not have to be an EU citizen to claim flight compensation. This means that you can claim on flights departing from any airport located in the EU (with any airline) or arriving in the EU (with an EU airline).
| Origin and Destination | EU Airline | Non-EU Airline |
| --- | --- | --- |
| From Inside EU to Outside EU | Yes | Yes |
| From Inside EU to Inside EU | Yes | Yes |
| From Outside EU to Inside EU | Yes | No |
| From Outside EU to Outside EU | No | No |
Claim Flights – Flight Compensation Firm
If your flight has been delayed or cancelled while you are travelling within Europe, flying with an EU registered flight and you want to claim reimbursement for the problem the airline has caused you, all you have to do is provide us with your flight details (flight number & flight date) and our claim experts will work with various other teams to collect data so that everything goes smoothly. Our team has access to flight information such as the time by which the flight was delayed, the reason for flight cancellation, flights departure and arrival time, etc. making us more likely to win the compensation.
How to Claim Flight Delay Compensation?
Claim Flights claiming process is very easy to use and to provide us the desired information doesn't take more than 3 minutes of your precious time. We have access to a lot of information on flight delay and cancellation to claim flight compensation for your delayed or cancelled flights.
Claim Yourself Delayed Flight Compensation
If your flight is delayed for more than 3 hours or if your flight has been cancelled without prior notice of 2 weeks or if you were denied boarding due to overbooking of flight tickets, you can use our free delayed flight claim letter template to write the letter to airline to claim compensation for your delayed / cancelled / overbooked flight in accordance with EU Regulation 261/2004. EC Regulation 261/2004 entitles European Union air passengers to claim up to 600 € compensation for flight delay of 3 hours or more, flight cancellations or for denied boarding.
Calculate The Amount Airline Owes You
Passengers are often unaware of the law and end up claiming a very futile amount compared to what they are entitled to claim. At Claim Flights the exact compensation can be calculated with the help of the compensation calculator. Claim Flights takes up your case on a no win no fee basis and makes sure that you get right amount in time. Dr. Mirko C. Ulbrich
CEO
Dr. Mirko C. Ulbrich is founder and CEO at Claim Flights GmbH. He has made many Himalaya hiking trips, but has found a passion to grow roses and go hiking in the alpes.
Choose Your Choice To Claim
Higher Fees (£50 to £500, + Hearing Fees)
Hours of your time are spent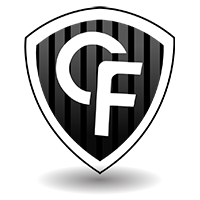 Zero Cost Risk & Additional legal databases
Only takes 2 minutes to claim
Close to 100% Success rate
Low cost risk, most airlines ignore customer claims
Case might end up in court


We help in many languages - ClaimFlights International Websites