Birmingham Airport BHX Flights Delays Compensation
For flight delays or cancellations, if you had your flight from an EU airport, or to an EU airport with an EU regulated airline, you are entitled to compensation up to 600€ based on EC 261 rule.
Enter your flight details and check how much you can claim.
Birmingham Airport BHX Flights Delays Compensation
BHX Airport that handles 10 million passengers annually, flights getting delayed or cancelled are not that rare. Reports have shown that from the 20 odd flights that is supposed to arrive at or depart from Birmingham Airport in any given hour have at least 3 hours flights delays or cancellations. So if your flight has been delayed for more than 3 hours on arrival at Birmingham Airport, then according to EC Regulation 261/2004 you are allowed to claim compensation from the airline up to a maximum of 600€. EU 261 Rule also applies to the flights that have been cancelled without prior notification of 2 weeks; for flights for which you have been denied boarding due to overselling of flight tickets or if you missed the connecting flight due to current flight delay, flight route changes. While to make a claim you don't have to be a resident of the European Nations, you can be a foreigner travelling with an EU law-abiding airline within Europe or from Europe to any other country.
Birmingham Airport
Birmingham Airport is located at the southeast of Birmingham City in Solihull, England. Birmingham International Airport is known to be one of the busiest airports in England. IATA Code for Birmingham Airport is "BHX", thus also it is known to be as BHX Airport. BHX Airport acts as a base to major airlines such as Flybe, Monarch, Ryanair, Thomas Cook Airways, and Thomson Airways. It is also supposed to act as a base for a few other airlines in the near future. The airport connects both domestic and international destinations in Europe, the Middle East, the Indian Subcontinent, North America, and The Caribbeans. 
In 2015, Birmingham flights carried more than 10 million passengers that make Birmingham airport as 7th busiest airport in the UK. Birmingham Airport also has CAA Public Use Aerodrome Licence which allows Birmingham flights for the public transport of passengers.
Birmingham Airport Infrastructure
Birmingham Airport currently has a two storey building for the passengers with the ground level having more than 100 counters to check in. While the first floor is mainly for security checks and shops. This in turn is connected to 48 departure gates which connect to two separate terminals – Terminal 1 and Terminal 2. The Terminal 1 has 11 stands with jet bridges while Terminal 2 has 9 stands equipped with jet bridges as well as three walk boarding stands. The airport has 1 runway which was extended in the year 2014 and the first flight to make use of it was Charter flight of the China Southern Airlines.
Birmingham Airport Destinations
Airline
Country
City /Cities
Ryanair
Spain
Malaga, Barcelona, Alicante, Fuerteventura, Gran Canaria, Lanzarote, Madrid, Murcia, Palma de Mallorca, Tenerife-South
Poland
Bydgoszcz, Gdansk, Katowice, Krakow
Malta
Valletta/Luqa
Slovakia
Bratislava
Lithuania
Vilnius
Ireland
Dublin
Italy
Verona
Portugal
Faro
Thomson Airways
Spain
Alicante, Fuerteventura, Malaga, Gran Canaria, Palma de Mallorca, Tenerife-South
Florida
Florida-Sanford
Cape Verde
Boa Vista, Sal
Jamaica
Montego Bay
Dominican Republic
Punta Cana
Canary Islands
Lanzarote
Morocco
Marrakech
Egypt
Hurghada
Turkey
Antalya
Portugal
Funchal
Cyprus
Paphos
Mexico
Cancun
Flybe
Germany
Berlin-Tegel, Dusseldorf, Hannover, Stuttgart
Scotland
Aberdeen, Edinburgh, Glasgow, Inverness
France
Lyon, Nantes, Paris-Charles de Gaulle
Italy
Milan-Malpensa
Ireland
Charlestown
Netherland
Amsterdam
Ireland
Belfast
Monarch Airlines
Spain
Alicante, Barcelona, Fuerteventura, Malaga, Gran Canaria, Palma de Mallorca, Tenerife-South, Gibraltar
Portugal
Funchal, Faro, Lisbon
Italy
Rome-Fiumicino
Canary Islands
Lanzarote
Cyprus
Larnaca
France
Nice
Thomas Cook Airlines
Spain
Alicante, Fuerteventura, Malaga, Gran Canaria, Tenerife-South
Turkey
Antalya, Dalaman
Canary Islands
Lanzarote
Portugal
Faro
Wizz Air
Poland
poznan, Warsaw-Chopin, Wroclaw
Romania
Bucharest
Hungary
Budapest
Bulgaria
Sofia
Norwegian Air Shuttle
Spain
Barcelona, Gran Canaria, Madrid, Malaga, Tenerife-South
Vueling
Spain
Alicante, Barcelona, Tenerife-South
Air France
France
Paris-Charles de Gaulle
Aer Lingus Regional operated by Stobart Air
Ireland
Cork, Dublin, Shannon
Eastern Airways
England
Newcastle upon Tyne
Eurowings
Germany
Dusseldorf, Hamburg
Icelandair
Iceland
Reykjavik-Keflavik
Lufthansa
Germany
Frankfurt, Munich
Turkish Airlines
Turkey
Istanbul-Ataturk
Flybe operated by Stobart Air
Ireland
Isle of Man
Scandinavian Airlines
Denmark
Copenhagen
KLM
Netherland
Amsterdam
Brussels Airlines
Bulgaria
Brussels
Brussels Airlines operated by Flybe
Bulgaria
Brussels
easyJet
Ireland
Belfast
Aer Lingus
Ireland
Dublin
Czech Airlines
Czech Republic
Prague
Iberia Express
Spain
Madrid
Swiss International Air Lines
Switzerland
Zurich
Flight Delays / Cancellation / Denied Boarding Problems
Flight delays, flight cancellations and Denied Boarding are the common problems faced by air travellers. If your flight gets delayed at the arrival airport for 3 or more hours; flight cancelled without notice of 2 weeks OR if you were denied boarding due to overselling of flight seats EC Regulation 261/2004 entitles you to claim flight compensation up to 600€ from the airlines for the inconvenience caused to you. Flight delayed for 2 hours or more from the departure airport, airlines are obligatory to provide you assistance. You are entitled to claim compensation for a cancelled flight if you were not informed about the cancellation at least 14 days before the scheduled time of departure. You can claim financial compensation for denied boarding if your alternate flight is delayed for 2 hours or more.
EC Regulation 261/2004 / Know Your Rights / Air Passenger Rights
European Union Regulation (EC) No. 261/2004 introduced in 2004 and came into effect from February 2005 establishes common EU rule on flight compensation and assistance to airline passengers in the event of denied boarding and of flights cancelled or delayed flights; repealing Regulation (EEC) No 295/91 of February 1991. EU 261/2004 rule states that air passengers are entitled to receive cash compensation of 250/400/600 € from airlines for the inconvenience caused due to flight delays or cancelled flight or if passengers are denied boarding due to overbooking of flight tickets by the airlines.
Am I Eligible To Claim Compensation?
EC Regulation 261/2004 is an European law, it applies to EU air space.
You do not have to be an EU citizen to claim flight compensation.
This means that you can claim on flights departing from any airport located in the EU (with any airline) or arriving in the EU (with an EU airline).
| Origin and Destination | EU Airline | Non-EU Airline |
| --- | --- | --- |
| From Inside EU to Outside EU | Yes | Yes |
| From Inside EU to Inside EU | Yes | Yes |
| From Outside EU to Inside EU | Yes | No |
| From Outside EU to Outside EU | No | No |
Claim Flights – Flight Compensation Firm (How We Can Help You To Claim Your Money Back)
If your flight has been delayed or cancelled while you are travelling within Europe, flying with an EU registered flight and you want to claim reimbursement for the problem the airline has caused you, all you have to do is provide us with your flight details (flight number & flight date) and our claim experts will work with various other teams to collect data so that everything goes smoothly. Our team has access to flight information such as the time by which the flight was delayed, the reason for flight cancellation, flights departure and arrival time, etc. making us more likely to win the compensation.
How to Claim Flight Delay Compensation?
Claim Flights claiming process is very easy to use and to provide us the desired information doesn't take more than 3 minutes of your precious time. We have access to a lot of information on flight delay and cancellation to claim flight compensation for your delayed or cancelled flights.
Claim Yourself Delayed Flight Compensation
If your flight is delayed for more than 3 hours or if your flight has been cancelled without prior notice of 2 weeks or if you were denied boarding due to overbooking of flight tickets, you can use our free claim letter template to write the letter to airline to claim compensation for your delayed / cancelled / overbooked flight in accordance with EU Regulation 261/2004. EC Regulation 261/2004 entitles European Union air passengers to claim up to 600€ compensation for flight delay of 3 hours or more, flight cancellations or for denied boarding.
Calculate The Amount Airline Owes You
Passengers are often unaware of the law and end up claiming a very futile amount compared to what they are entitled to claim. At Claim Flights the exact compensation can be calculated with the help of the compensation calculator. Claim Flights takes up your case on a no win no fee basis and makes sure that you get right amount in time. Petya Petrova
International Legal Strategist
Petya Petrova-Racheva holds a Master of Law (LLM) degree, and has broad knowledge of European Laws in different countries. She loves travelling and her dog, as well as her family.
Choose Your Choice To Claim
Higher Fees (£50 to £500, + Hearing Fees)
Hours of your time are spent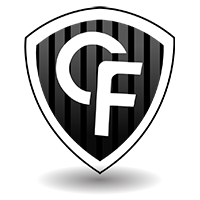 Zero Cost Risk & Additional legal databases
Only takes 2 minutes to claim
Close to 100% Success rate
Low cost risk, most airlines ignore customer claims
Case might end up in court


We help in many languages - ClaimFlights International Websites