Passengers Rights in case of Airline's Strike
Strikes are usually considered as an exceptional circumstances, however air passengers should know about their rights in case of flight delays or cancellations.
EU Air Passengers Rights in case of Strikes in the Aviation Industry
In the case of a strike which subsequently leads to the cancellation or delay of flights, airlines tend to claim that the situation is beyond their control and that the passengers are simply unlucky. This is also often reflected in the terms and the conditions laid down by the airlines.
A strike is generally considered to be an extraordinary circumstance for which the passengers are not refunded. It is, therefore, generally speaking, not possible to claim compensation in the event of a strike.
Claim Compensation for Delayed or Cancelled Flights due to Strike
Strikes at European airports are not very common, but in recent years there have been some strikes that have taken a toll on the smooth working conditions and operation of major airlines at some of the most major airports in the European Union.
Some decades ago it was unthinkable that Lufthansa would go on strike but recently several top-tier airlines such as Lufthansa have stricken on a regular basis. Flight delays or cancellations result in air passengers being stranded and airlines being severely affected.
Getting Money from the Airlines for Flights Delayed or Cancelled due to Strikes
A strike is possibly an "Act of God" or also considered to be an "extraordinary circumstance". In accordance with the EC Regulation 261/2004, it is generally not possible to claim compensation for strikes. The chances that you will be able to claim money for a strike are very low.
Using the flight compensation calculator to find out how much to flight delay compensation to claim
Claim Flights offers a free online flight compensation calculator for calculating the amount of compensation the passenger may claim for delays and cancellations caused by strikes. This calculator serves as an effective tool to help customers not only find out whether or not they can claim compensation but also to find out exactly how much they could receive. This tool proves to be the easiest solution for helping passengers without having to go through the complicated procedure of claiming compensation, not knowing whether or to how much they are entitled. Petya Petrova
International Legal Strategist
Petya Petrova-Racheva holds a Master of Law (LLM) degree, and has broad knowledge of European Laws in different countries. She loves travelling and her dog, as well as her family.
Choose Your Choice To Claim
Higher Fees (£50 to £500, + Hearing Fees)
Hours of your time are spent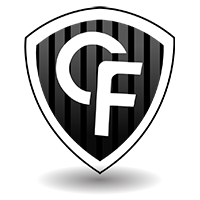 Zero Cost Risk & Additional legal databases
Only takes 2 minutes to claim
Close to 100% Success rate
Low cost risk, most airlines ignore customer claims
Case might end up in court


We help in many languages - ClaimFlights International Websites