Sunexpress Airlines Flight Delay Compensation
If your Sunexpress Airlines flight delays for more than 3 hours, or was cancelled without prior notice, you may be eligible for compensation up to 600€ based on EU 261 rule.
Enter your flight details and check how much you can claim:
Claim Flight Delay Compensation from Sunexpress Airlines
Sunexpress Airlines is situated in Turkey and formed by joint venture of Turkish airlines and Lufthansa group. Its main hub is in Antalya and it is also the largest recruiting company of Antalya. It has over 900 employees which makes it a huge company of Antalya. It operates both scheduled and chartered flights. It operates both domestic flight and international flights to various destinations of Asia, Europe and North Africa. Sunexperess flights may get delayed due to heavy air traffic, technical defects or any other inevitable problem. Passengers taking Sunexpress flight will be glad to know that they don't need to tolerate this inconvenience and they have complete right to demand money back from the airlines.
Know Your rights to Claim Right!
60% of Air passengers do not demand refund from the airlines just because they are unaware of their rights or they don't have time and energy for the entire process. According to EU passenger rights regulations, an air passenger is entitled to claim refund if his flight has been delayed, cancelled or postponed without prior information. Various reasons claimable for flight delay are flight damage, flight failure, airport delay etc. Passengers travelling to and from Europe can demand full money back if airlines deny them boarding due to overbooking or they miss the connecting flight due to current flight delay.
Claim Your rights with Claim Flights!
Even after knowing your rights, are you afraid of time and energy that will be wasted in legal procedures? Expert consultants and lawyers at Claim Flights will take all the hassle for you and make sure that you get your due in right time. You need to report your flight number and its delay status to them. flight compensation calculator will calculate the exact compensation that you are entitled to take from the airlines.
How to Claim Compensation from Sunexpress?
Many air passengers often wonder about the procedure by which they can make their claim from the airlines for flight-related issues. We facilitate free claim letter template to claim directly from the airlines, use it for free.
You can use our claim form to file your claim through us. Our team of experts can pursue your claim, making sure that you get the right amount of money in the right time.
You can check Sunexpress flight status on flight tracker at the airport, to be sure about the delay time, cancellation status which you can use to file your claim.
You can let us know about your flight problem, through the Sunexpress claim form available on our website after you enter your flight number and flight date into the Flight Compensation Calculator.
Passengers travelling with Sunexpress should know that the airline is liable to pay you money back if the flight is delayed or cancelled in accordance with EU 261 Rule. Sunexpress have their own terms and conditions for flight delay and cancellation. On the basis of those terms and in accordance with the EU passenger rights regulations, Sunexpress review the case of the passenger and pay a compensatory amount to them.
Calculate the Amount Airline Owes You
Passengers often remain unaware of their rights and end up claiming a very futile amount compared to what they are entitled to claim.
At Claim Flights the exact compensation amount can be calculated with the help of the Flight Delay Compensation Calculator.
After you know the exact amount that you are entitled you can use our claim form to file the claim. You may need to enter further details about yourself & co-passengers for whom you would like to claim compensation from the airlines. That's all. You can also compare the receivable compensation amount provided by us with other flight delay claims companies.
Claim Flights claiming process is easy to use and you can provide us with all your desired information in less than 3 minutes. We have access to a lot of insider information on flight delays and cancellations to claim precise flight compensation on behalf of you. Dr. Mirko C. Ulbrich
CEO
Dr. Mirko C. Ulbrich is founder and CEO at Claim Flights GmbH. He has made many Himalaya hiking trips, but has found a passion to grow roses and go hiking in the alpes.
Choose Your Choice To Claim
Higher Fees (£50 to £500, + Hearing Fees)
Hours of your time are spent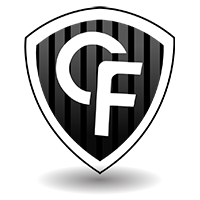 Zero Cost Risk & Additional legal databases
Only takes 2 minutes to claim
Close to 100% Success rate
Low cost risk, most airlines ignore customer claims
Case might end up in court


We help in many languages - ClaimFlights International Websites